Discover more from The Pick and Roll
We're all about Aussie hoops. Independent, objective analysis and commentary. Insightful narratives built around Australian basketball. Read about our men and women in the NBA, WNBA, NCAA, Europe, national teams, NBL, WNBL, NBL1, prospects and more.
Over 2,000 subscribers
Set to soar: Deng Adel is ready for fresh start with Hawks
From humble beginnings, the Sudanese-Australian forward has worked his own way up the ranks to the NBA. He now brings his talents back to Australia's NBL with The Hawks.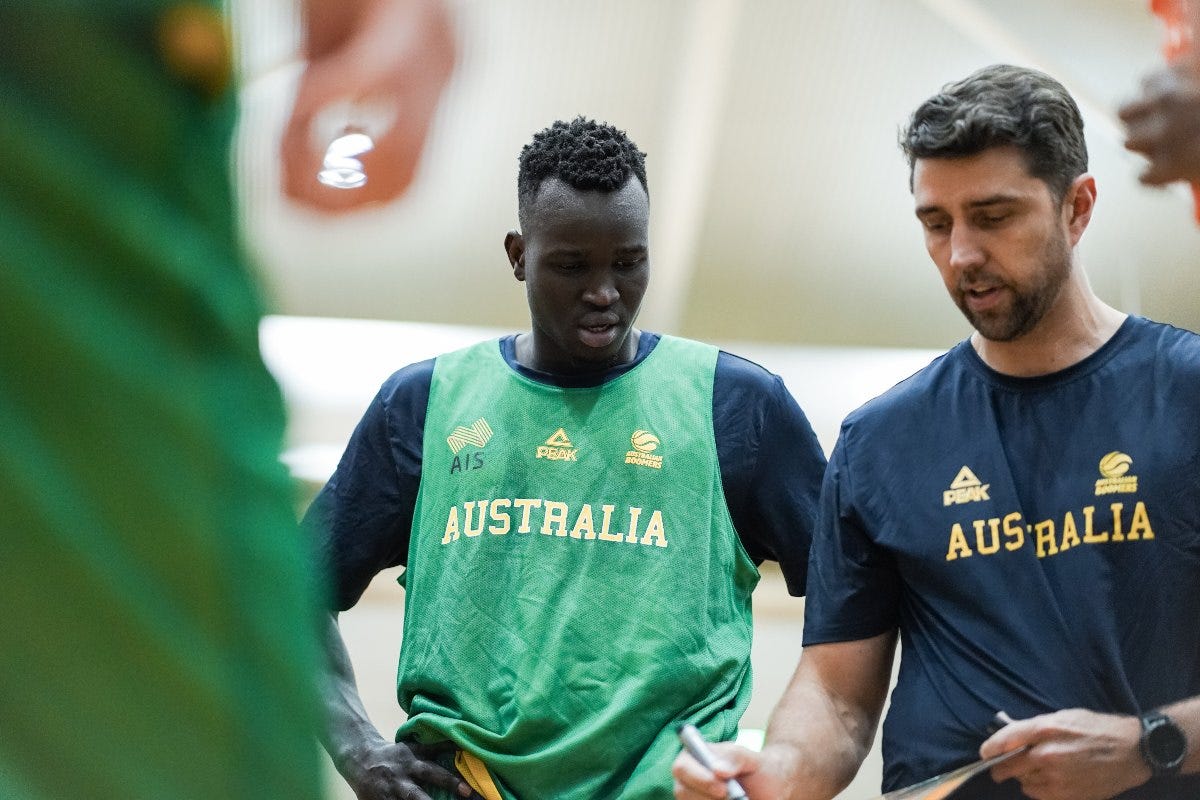 Credit: Matthew Adekponya
---
Deng Adel is arguably one of the biggest marquee NBL signings in the recent off-season, and is headed to Wollongong on a one-year contract with The Hawks. Having last played for the G League's Long Island Nets, he boasts an impressive resume at only 23 years of age, with previous signings with the NBA's Cleveland Cavaliers and Brooklyn Nets following his outstanding college career at the University of Louisville.
Adel's career until recently has flown under the radar in Australia, while his unwavering work ethic and achievements were undeniable in the US.  A quick Google search shows his career accomplishments easily. But what goes on away from the stat sheets, are just as significant.
Always speaking through a smile, Adel brings with him a valuable combination of determination and jubilance.  Providing laughs in the locker room and a humble attitude to the game, he holds his academic achievements as high as his sporting career.
Growing up in high-rise public housing in Fitzroy, Melbourne he was surrounded by the gift of community and diverse cultures.  Like many children new to the area, he found sport to be his connection to making friends and acclimating to his life in Australia.  Adel confesses through a laugh that he was initially no good at basketball and was always being beaten - which he was determined to change. 
"We had a soccer field and a basketball court and everyone was always at the court, so I would get there before everyone else and work out, try to shoot and work on my game and it turned into a passion," Adel shared.
While overlooked at the junior stages of basketball in Australia, he used that to fuel his determination to keep pushing himself.  Like many other talented young Australian athletes, he found the financial barriers to be a big factor on development opportunities.
"I remember trying to represent Victoria and it was going to be thousands of dollars back then to travel to Sydney to play and my family could not afford that.  Then you don't get seen and it's like you don't exist in Australia, and you miss out on opportunities.
"I used to work out early in the mornings with my club team and we played against all the kids they had in the Victorian team, a lot of those kids were in the national team and we never lost any game to them."
Adel is ensuring these hurdles aren't an issue for younger generations, and has a passion for supporting his community back home by providing guidance where he can. 
"I would definitely love to do something in Wollongong too.  I want to make sure that kids have the best resources and people they can reach out to because I think in Australia, that's what's missing sometimes.  As a kid, you don't have enough mentors leading you in the right direction."
Just as his season with the Long Island Nets came to a close due to COVID-19, he received the best form of distraction, a daughter named Zuri.  Fatherhood has provided an increased motivation to succeed at basketball for her.
"You get older and it's a different mindset. You've got to be official with everything you do, you've now got someone that's more important than you."
His drive to be the best father he can be and to also provide guidance to his community back home was solidified recently by the unexpected passing of his long-time friend and former teammate, Abram Hothnyang tragically to suicide. 
A challenging year for many, these unprecedented times have made it crucial to offer mental health support to those around us.  Athletes have felt the impact of this; having the outlet of sport taken away during isolation and the mainstream media still often classifies suicide as too taboo to report. 
"It's a serious topic, we want to make sure we are there for each other and that we talk about it.  Many people don't want to address it and try and downplay it but it's actually so important. 
"A lot of us grew up with only one parent and a lot of siblings; we were trying to figure it all out ourselves.  Find what you're interested in, what sport, what class, find what you love to do then go after that.  It'll be a great distraction and help sidetrack all the other stuff.  Find your passion and pursue that."
Adel together with others in the Sudanese basketball community in Australia have offered their support releasing a video with the important message: "It's ok not to be ok."
---
If you are enjoying this story on Deng Adel, consider supporting independent Australian basketball coverage: become a paid subscriber today at 50% off.
---
Making the most of this downtime, Adel has focused on family and training while he waits to get back on the court, ensuring he stays in shape physically and mentally before he makes the move to Australia later in the month. 
The phone call to give news of his return to Australia was welcomed with much excitement by his family back in Melbourne.  Adel hasn't lived in Australia since his professional career began, so being closer to family for a year was just as motivating to him as developing his game under Hawks coach Brian Goorjian.
"I'm a really good finisher, good in transition, good playmaker, good scorer, a willing defender, I think I can do a bit of everything.  I want to work on being more of a consistent three-point shooter so I've been working a lot on my jump shot.
"The group we have is exciting, a lot of talent and we have a great coach coming in.  It's going to be good to see how he constructs it all together."
Adel's signing with the NBL makes sense on many levels.  Not only will he be playing for a new ownership group with a roster stacked with fresh talent, but he will also become familiar with the Australian system, which has previously been a roadblock in achieving his goal of playing for the national team.
"I didn't make the final squad last year; it was interesting because I was really excited and I went over there and I was competing.  I didn't play for Australia growing up so they felt that system-wise I wasn't really ready.  I don't hold a grudge on anything and I just looked at it as though I've got to work on my game and focus on that."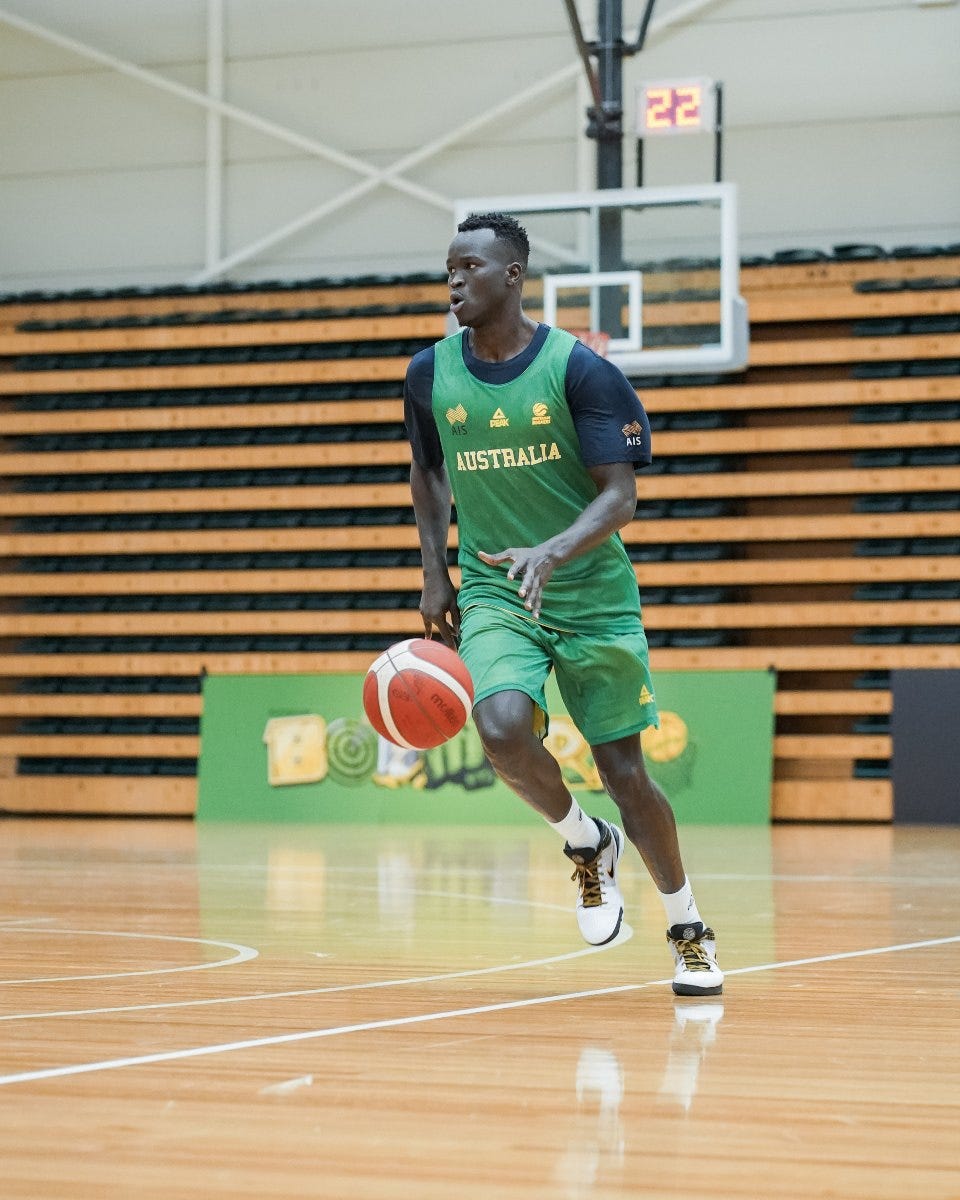 Credit: Matthew Adekponya
Before being cut from the extended squad he was looking forward to playing in the exhibition games in Melbourne with the Australian Boomers, as this would have been the first time playing professionally in front of his family.  Playing against former college roommate and Utah Jazz guard Donovan Mitchell was also something he eagerly anticipated before receiving news that he wasn't selected in the final roster. 
"I was really excited to play against some of my friends on the US team.  Donovan was my roommate all through college but at least his parents got to finally meet mine.  It's like a lot of things in life. It happened and I have to live with that, I won't stop now - I've just got to keep working."
Adel has kept a close eye on the NBL in previous seasons.  With many friends playing across the nine teams, he kept tabs on their games.  Training with Melbourne United in his earlier offseasons to stay in game-ready shape also kept that NBL connection going. Upon putting pen to paper to officially join the Hawks squad, he reached out to his friend, Cairns forward Majok Deng.
"I texted him straight away and told him to get to the weight room because I'm going to Boogie him the whole game, I'm looking forward to that!  I'll be talking trash to him and Jo [Lual-Acuil] from Melbourne!" Adel says with a chuckle.
Leaving his summer in Florida for a summer in Australia, he's timed this transition perfectly to settle into his new coastal home. Once his two weeks of hotel quarantine are complete, he intends on buying a bike to ride around and explore the city of Wollongong, which he has never been to before.
"I spoke with some of the guys. Once everyone gets there, we will all formally meet.  I just want to compete for something. We have a really good team, a great roster, I've been working a lot on my game and I'm feeling confident.  The main goal is to win!"
On the cusp between the G League and the NBA, there is no doubt that Australian basketball fans are in for a treat, with Deng Adel at home in the NBL this upcoming season.
---
If you or someone you know is struggling to cope, please call Lifeline on 13 11 14.