Discover more from The Pick and Roll
We're all about Aussie hoops. Independent, objective analysis and commentary. Insightful narratives built around Australian basketball. Read about our men and women in the NBA, WNBA, NCAA, Europe, national teams, NBL, WNBL, NBL1, prospects and more.
Over 2,000 subscribers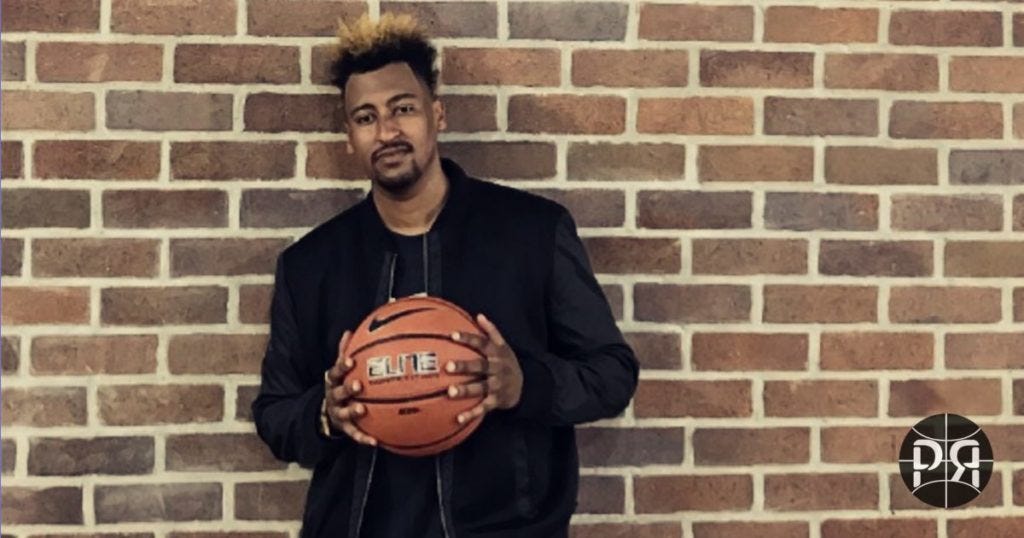 If you are an Australian fan of the NBA, chances are that you've read Benyam Kidane's work at some point.
As one half of the Believe the Hype (BTH) Podcast, which ran from 2011 to 2018, Kidane along with co-host Tom Read fostered discussion in the Australian NBA fan community, giving them a peek behind the scenes of the league's biggest events. Through his own hard work, he built a name for himself, becoming an ambassador for local NBA fans.
Now, as NBA Australia's Senior Editor, Kidane is cemented as one of the foremost basketball media influencers and voices in the country.
Kidane is enjoying life in the thick of it all, but the journey to get to the position he now enjoys was one of hard work and persistence.
For many people, clarity can be an elusive state of mind. For Kidane, it was just how things were. "I always wanted to be a sports writer, and over the course of trying to find my way, basketball just kind of kept leading itself to me.
"I grew up playing basketball and had always been an NBA and NBL fan, and so I always naturally gravitated towards basketball. So [writing] was a way to keep doing what I loved, which was being involved in basketball."
Kidane completed his university studies in 2008, with the goal of basketball writing the light at the end of the tunnel. However, it wasn't until 2011, when the Believe the Hype podcast happened, that the stars truly began to align for Kidane. "In between [the podcast and university] I was doing other jobs, just sort of being young and traveling. It was the [podcast] that got me back into wanting to be a writer, and a basketball writer specifically. As the years went on doing the show, we went to our first All-Star weekend in 2013 and that was the moment when I was like, 'Yes, this is where I want to be - this is what I want to do.'"
Kidane quickly got a taste of what it meant to walk amongst the giants. At the 2013 Houston All-Star Weekend, he came face to face with the biggest name in the sport. "I got a chance to interview LeBron. I was pretty nervous that day," chuckled Kidane. "It went pretty well, I asked a couple of questions and he was cool. I kept it moving and got what I needed.
"It was a lot easier than I thought it was going to be. Once you get over the fact you're talking to LeBron James, things are pretty normal. He's obviously great with the media so he made things nice and easy."
It was that weekend in Texas, being in the belly of the beast, that any hint of uncertainty about whether basketball media work was for him, evaporated. He had found his natural environment. Really, the choice had been made for him.
Basketball writing became his focus, even though at the time it wasn't the job that paid the bills. "Before [basketball] was the full-time job, I treated it like a full-time job. I kept making contacts, kept producing content, and I guess just kept pushing forward." It was his consistency and persistence through adversity that, upon reflection, Kidane attributes to his current success.
His work has since taken him overseas on multiple occasions, a fact which still has him pinching himself. "That's probably been one of the best things about this job, is the places it's taken me. Being able to be in the thick of it and go over and spend a lot of time in the States, is sometimes the kind of thing you can take for granted. It was always the dream to be in America and be doing this. It's a very cool thing to turn something that you love into your job."
With all the success he has enjoyed, Kidane has strived to keep his original flavour, the one that got him noticed, present in his work. With Believe the Hype, he was a fan creating content for other fans. Now, as a full-time professional writer and content producer, he still draws inspiration from those roots. "I think that [tone] was something I always wanted to keep. How I got here is what I want to keep doing, and that's being the voice of the fans. You don't want to look at things through a fan's lens too much, but you can't deny the reason you're here."
In a market place that can sometimes be stuffy, self-important and overly analytical, it can be easy to forget that what's being discussed is just a game. For Kidane, it has always been important to keep the fun that is at the heart of the sport alive. "In a lot of the work that I do, I generally keep things light. I look at the fun side of things in the league, and I think keeping that enjoyment in the sport and in the league is important to me."
Complacency is the enemy of progress, and with the proliferation of basketball media in Australia, no one can afford to rest on their laurels. In much the same way modern basketball players are required to play positionless basketball, the same flexibility is now required in the media. For Kidane, it's making sure he can 'cover the court' to the best of his ability. "My ambition is to throw myself into as many different things as possible. It's easy to get stuck doing one or two things. I think the thing that I'm lucky about with my job is that it forces me to do a lot of different things, whether it's social media or hosting things. So it's about diversifying what I'm good at."
Kidane's willingness to self-critique and remain humble stems from a piece of wisdom he learned early in his career, and a sentiment he still carries today. "I think the most important thing is listening… I think that is the best way to learn, by talking to people and experiencing things at the same time. I think building relationships is a big thing for me. You'd be surprised how much you learn just by listening to people who have been there before you."