Discover more from The Pick and Roll
We're all about Aussie hoops. Independent, objective analysis and commentary. Insightful narratives built around Australian basketball. Read about our men and women in the NBA, WNBA, NCAA, Europe, national teams, NBL, WNBL, NBL1, prospects and more.
Over 2,000 subscribers
Round 6 NBL award leaders: The Creek Express, Big Baller LaMelo and more
It was a good week for the NBL's lesser lights, as the role players stood up in a big way across the weekend's fixtures. Sunday Dech and Didi Louzada both had breakout games to lead their sides to victory, Dane Pineau showed he's more than just a rim protector with a career-high in points, and spark plugs Mirko Djeric, Craig Moller and Josh Boone enjoyed strong games off the bench.
The superstars still found plenty of time to shine, with the leaders for each award consolidating their cases despite strong challenges. As the top four teams look to start separating themselves from the pack, can anyone in the chasing pack drag their team into contention?
MVP: Mitch Creek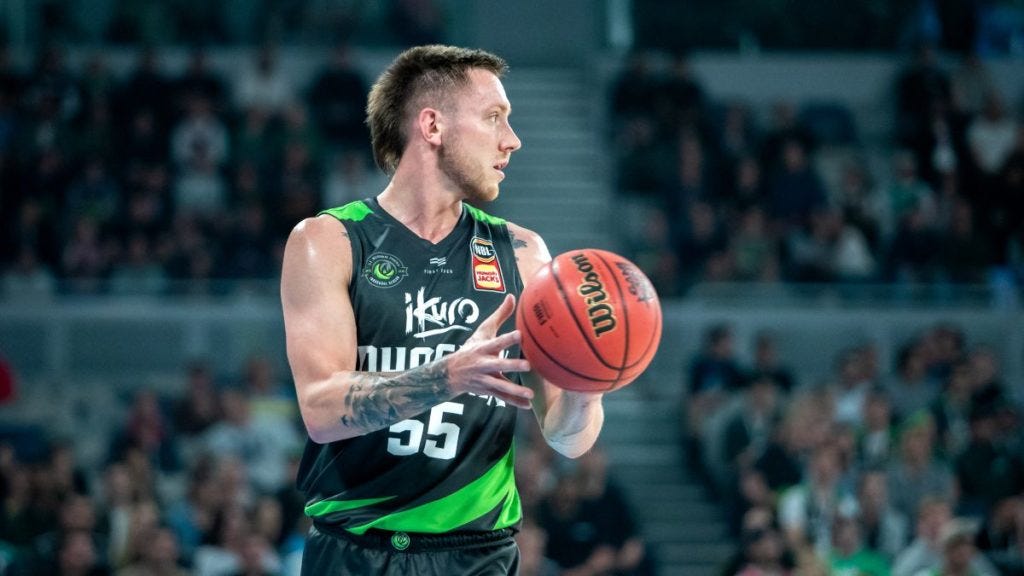 Credit: Michelle Couling Photography
Vs NZ: 21 PTS, 11 REB, 4 AST, 8-12 FG
Per-game stats: 21 PTS, 7.1 REB, 4.4 AST, 1.1 STL, 46.9% FG, 33.3% 3PT
https://twitter.com/NBL/status/1193086310208040960
After a mixed bag of results over the least two rounds, Creek and the South East Melbourne Phoenix looked set for more of the same early against the New Zealand Breakers. They went into half time facing a six-point deficit, and Creek had just four points and four rebounds while being torched by new Breakers import Glen Rice Jr.
Fast-forward to the end of the game, and South-East Melbourne celebrated a blowout 103-78 win, with Creek had recording his second double-double of the season. It's just more evidence of what the eye test suggests—when Creek lifts, his teammates rise with him. He bounced back from a slow start by attacking his defensive assignments and 50-50 plays relentlessly, and that eventually translated into his usual all-around excellence on both ends of the floor.
While his offensive numbers stand out --and his play on that end was impressive-- it was his defensive work on Rice that was arguably most impressive. In the first half, the Breakers star had 18 points shooting 7-14 from the field; in the second, he scored a single point and missed all five of his field goal attempts. Creek's offensive play has earned plenty of plaudits, and rightfully so, but his defensive work is an underrated aspect of what has been a remarkable season so far.
MVP honourable mentions
Bryce Cotton
Vs SYD: 36 PTS, 5 REB, 4 AST, 14-25 FG, 6-9 3PT
https://twitter.com/NBL/status/1193429914067689472
Cotton broke out of his mini shooting slump in a big way against the Kings. Unfortunately, it looked like he'd passed it on to the rest of his teammates, as they shot a combined 16-45 (35.6%) from the field. If you also exclude a typically solid performance from Nick Kay, that shooting drops to 10-35 (28.6%).
The MVP award should always reward winning, but it's hard to judge Cotton too harshly just because his side was blown out by the league leaders. Any time you can score 36 points against the best defensive team in the league it's a good outing, but both he and the Wildcats would be hoping for a better showing from his teammates in the coming weeks.
Shawn Long
Vs NZ: 22 PTS, 8 REB, 1 STL, 9-16 FG
Vs ADE: 16 PTS, 4 REB, 3 BLK, 1 STL
Per-game stats: 21.9 PTS, 10.4 REB, 1.3 BLK, 54.6% FG, 40% 3PT
There were no double-doubles for Long across Melbourne's two games in round six, but he once again gave his side a fast start in their close win against the Breakers. Up against his former side and on the road, he scored ten points in the first quarter as United overcame a slow start, before acting as the perfect decoy later in the piece as Chris Goulding and Dave Barlow started to heat up.
He was much quieter in their second game against Adelaide, with reports during the game that he was suffering soreness in his patellar tendon. 16 points in 24 minutes was still a very serviceable return, though, and his three blocks highlighted his continued improvement on the defensive end.
Andrew Bogut
Vs BRI: 2 PTS, 8 REB, 2 AST, 3 BLK, 2 STL
Vs PER: 2 PTS, 8 REB, 4 AST, 2 BLK, 1 STL
Per-game stats: 8.2 PTS, 10.4 REB, 3.2 AST, 1.3 BLK, 53.3% FG
It feels so, so wrong to keep Bogut here after a week where he scored just four points across two games. It would also feel so, so wrong to take him off this list when he continues to lead the league's best defence for a team that boasts an 8-1 record.
Statistics have never done Bogut's game justice, and that seems to be even more true than ever this season. He's still the focal point of Sydney's offence so often, but his creative passing doesn't necessarily lead to assists. He's the most intimidating rim protector in the NBL, but that means opposition players are scared to even shoot from inside the paint for fear of being swatted away.
Simply put, Bogut is still supremely valuable to the Kings, even when he does only score two points. In every sense of the word, he deserves to be in the discussion as the most valuable player.
Chris Goulding
Vs NZ: 24 PTS, 4 REB, 4 AST, 8-15 FG, 4-10 3PT
Vs ADE: 20 PTS, 3 REB, 6-13 FG, 5-10 3PT
Per-game stats: 21 PTS, 2.1 REB, 2.1 AST, 43.2% FG, 39.2% 3PT
https://twitter.com/NBL/status/1193403951455989765
He's always had plenty of confidence, but this season Chris Goulding truly has no conscience. Leading the league in both three-point makes (33) and attempts (84), he's the perfect zone-buster for a United team with talent at every position.
He was the difference against the Breakers, as he scored 16 points in the pivotal third quarter and outscored the home side on his own. His performance against Adelaide felt less spectacular but was just as impressive, with another five triples in a big win. It seems like every Melbourne game will have at least one quarter where the defence loses track of him, and that typically is the quarter where Melbourne builds a lead.
Rookie of the Year: LaMelo Ball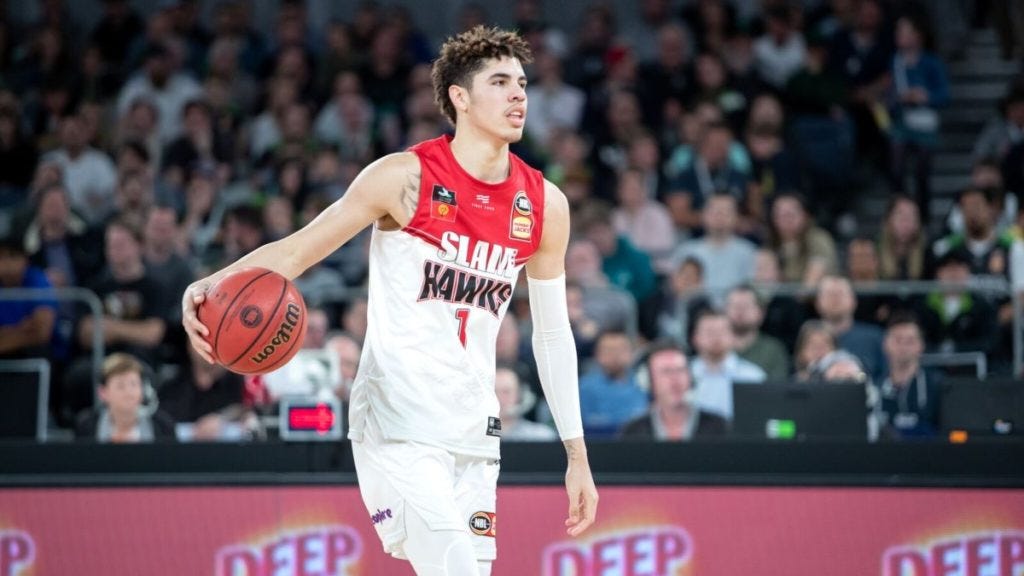 LaMelo Ball | Credit: Michelle Couling Photography
Vs CNS: 24 PTS, 6 REB, 8 AST, 3 STL, 1 BLK, 5-11 3PT
Per-game stats: 14.6 PTS, 6.8 REB, 6.1 AST, 1.9 STL, 35.1% FG, 23.7% 3PT
https://twitter.com/NBL/status/1193121771622260737
It finally happened—the Hawks got a look at the Drew League version of LaMelo Ball, the Big Baller who looks ready to step into the NBA and be a star from day one. That's certainly not to say that he's been bad or underwhelming up until now, just that he finally played like the best version of himself for a full four quarters.
Most would have assumed that the absence of Aaron Brooks would mean more difficult shots for Ball, and last round that looked to be true. Against the Taipans, though, Ball had his best shooting game of the season by simplifying his shot selection. His five made threes were a result of shooting with his feet set and his body balanced, as he spent more time running off screens and shooting off the catch. He took just two shots that weren't inside the paint or behind the arc, and while his funky mid-range floater was a much-touted facet of his game coming into the season, he's taken just six mid-range shots all season for one make.
The rest of his game was as impressive as usual, with six assists and just three turnovers despite his increased usage, a big impact on the glass and pesky defence in the passing lanes. His steal and layup from Scott Machado late in the game essentially iced the contest and served as a perfect snapshot of the game, as the young up-and-comer upstaged the veteran star in a true breakout performance.
Rookie of the Year honourable mentions
RJ Hampton
Vs MEL: 16 PTS, 7 REB, 2 AST, 6-12 FG
Vs SEM: 4 MIN, 1 AST
Per-game stats: 9.9 PTS, 4.4 REB, 2.1 AST, 1.5 STL, 47.7% FG, 38.5% 3PT
https://twitter.com/NBL/status/1193057559629877248
What to make of RJ Hampton's weekend? It started with a disappointing loss but an impressive individual performance, as he poured in 16 points against the red-hot Melbourne United. The young star seems to thrive when matched up against last season's leading scorer Melo Trimble, as he's now averaging 15 points and 7 rebounds in two games against United this year.
That promising start to the weekend was brought to a screeching halt on Saturday, as he was ejected barely four minutes into the game against the Phoenix. Accusations of flopping from all parties have flown on social media, but at the very least Hampton showed that he is willing to stand up for himself. That may not have been much of a comfort as he watched his side be comprehensively beaten from the locker room, but it will surely be a lesson learned.
---
Read: The Consequence of Promise: Breaking down RJ Hampton, the NBL and the Next Stars program
---
Kouat Noi
Vs ILL: 10 PTS, 3 REB, 4-8 FG
Per-game stats: 10.3 PTS, 6.5 REB, 37.9% FG, 28.6% 3PT
It feels like every game is the same old story for Noi, as his strong rebounding and finishing are offset by his continued miscues from the perimeter. After an 0-3 game from three against the Hawks, he's now 20-35 from deep for the season. That's in stark contrast to his shooting at the rim, which is well above the league average at 75%. He played just over 21 minutes against Illawarra as coach Mike Kelly favoured a smaller lineup with the hot shooting Mirko Djeric in his place, and that may continue as the Taipans search for more spacing.
Most Improved Player: Dane Pineau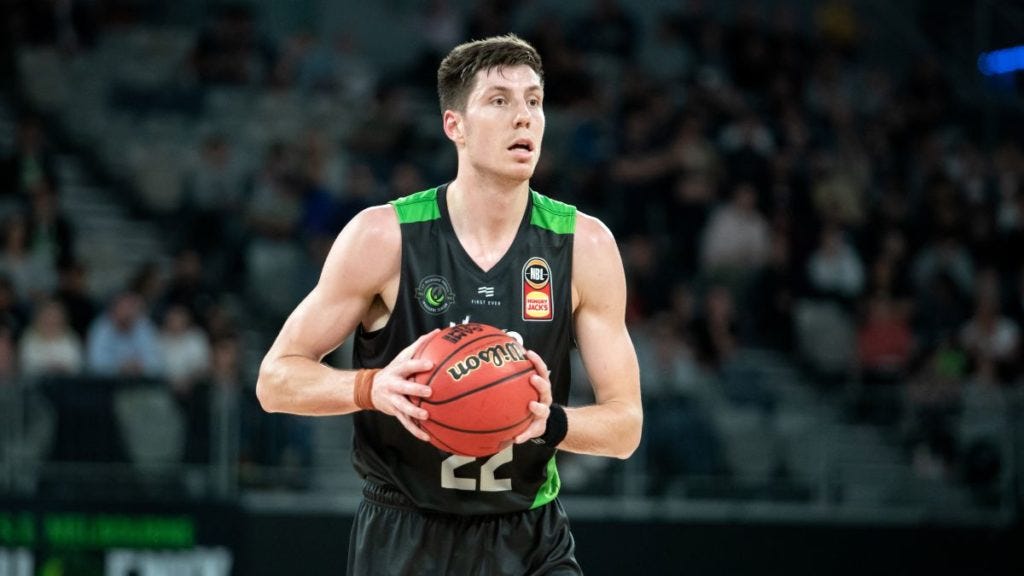 Credit: Michelle Couling Photography
Vs NZ: 18 PTS, 7 REB, 2 AST, 3 BLK, 8-10 FG
Per-game stats: 8.1 PTS, 7.3 REB, 3.4 ORB, 1.6 BLK, 69.4% FG
It was just about the perfect game from Pineau against New Zealand, as he did everything the Phoenix would hope for with little to no error. While his defensive prowess was on display as always, it was his offensive numbers that jumped off the page as he tallied a career-high 18 points on 80% shooting. He did that by playing within himself as he has done all season, with all ten of his shots coming from inside the restricted area.
That doesn't mean those shots were a walk in the park, though. Pineau was a workhorse in the post, fighting for position under the basket and creating angles for his guards to pass into. His touch around the basket was excellent, and it's been a huge area of improvement for him this season as his field goal percentage has risen from 46.2% last year to 69.4% this year.
With Tai Wesley still out for the foreseeable future, Pineau's expanding offensive game is a welcome boost for the Phoenix as they fight to keep pace with the league leaders. His defensive value is immense regardless, but some more scoring punch makes him all the more valuable.
Most Improved Player honourable mentions
Will Magnay
Vs SYD: 4 PTS, 7 REB, 2 AST, 3 BLK, 1 STL
Per-game stats: 7.4 PTS, 4.9 REB, 1.6 BLK, 54.1% FG
Magnay has become the ideal substitution for starter Matt Hodgson in the Bullets lineup. Where Hodgson offers post production and interior scoring, Magnay brings rim protection and athleticism on both ends of the floor. Among all players with at least 50 minutes this season, he boasts the fourth highest block percentage (8%) and a top-20 net rating (16.7), per Spatial Jam. While his round six numbers have become the new norm, his continued impact when on the floor can't be overstated.
Majok Deng
Vs ILL: 10 PTS, 5 REB, 4 AST, 1 STL
Per-game stats: 13.5 PTS, 5 REB, 2.1 AST, 47.9% FG, 39.3% 3PT
It was a disappointing performance from the Taipans, but Deng was still able to contribute across the board. His four assists highlighted a major area of improvement, as his playmaking continues to develop in Mike Kelly's uptempo system. It was logical to expect Deng's raw numbers to increase with more minutes available in Cairns, but his polish in all aspects of the game has been even more impressive.
Best Sixth Man: Jason Cadee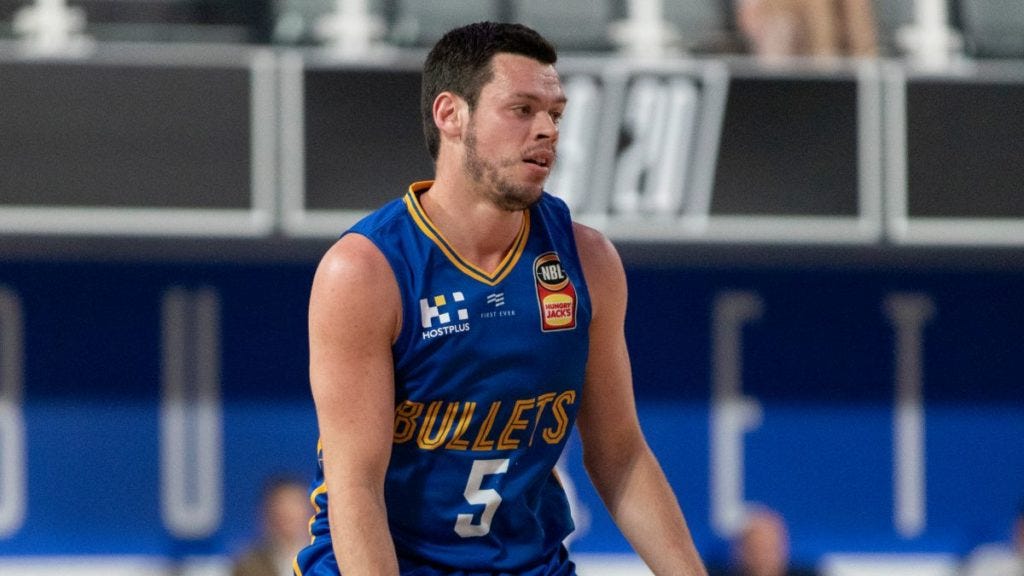 Credit: Russell Freeman Photography
Vs SYD: 11 PTS, 2 REB, 3-7 3PT
Per-game stats: 10 PTS, 2 REB, 2.9 AST, 41.7% FG, 44.4% 3PT
https://twitter.com/NBL/status/1192739724982489088
It was a back-and-forth affair in Brisbane on Friday night as both sides made big runs throughout the game. Cadee has so often sparked the Bullets with his hot shooting this season, and he threatened to do it again as he hit a pair of threes in the third quarter to halt a 12-0 Sydney run. In the end, it wasn't enough to stop the Kings-- those two shots accounted for six of Brisbane's eight points in the third quarter, while Sydney scored 28 to build a decisive lead.
That shouldn't take away from what was another solid performance for Cadee, as he continues to run the Bullets second unit and space the floor when he shares it with their stars. There's not much more that the coaches could ask of him, and his leadership will be tested in the coming weeks as Brisbane continue to sit on the fringe of the finals picture.
Best Sixth Man honourable mentions
Harry Froling
Vs MEL: 4 PTS, 2 REB, 2 AST, 1 BLK
Per-game stats: 8.9 PTS, 2.9 REB, 47.6% FG, 43.8% 3PT
It was a down week for Froling and the 36ers, as they were pummelled by Melbourne United and he fouled out after just 13 minutes. Defence has always been the biggest concern for the big man, and against the overwhelming individual talent that United possess he struggled to hold his own on that end. There's no doubting his importance to Adelaide's chances in any given game, but he can't help from the end of the bench.
Sek Henry
Vs MEL: 6 PTS, 2 AST, 3 STL
Vs SEM: 11 PTS, 5 REB, 8 AST, 2 STL
Per-game stats: 10.9 PTS, 2.5 REB, 3.4 AST, 1.1 STL, 36.7% FG, 25% 3PT
Moved to the starting lineup after the injury to Scotty Hopson, Henry stayed there even with the debut of Glen Rice Jr. against Melbourne. He was back with the second unit against the Phoenix, though, and he picked up right where he left off in that role as one of his team's better performers.
His eight assists were a season high, and while he struggled with his shot he certainly wasn't alone as the Breakers went 29-74 (39.2%) from the field. Surprisingly, Henry's numbers are better in almost every category when he starts on the bench; excluding his two starts, he's averaging 11.7 points, 2.7 rebounds and 3.5 assists per game. It looks like Rice will remain in the starting lineup, which thrusts Henry back into contention for this award.
Craig Moller
Vs BRI: 13 PTS, 6 REB, 2 AST, 1 STL, 5-8 FG
Vs PER: 10 PTS, 4 REB
Per-game stats: 8 PTS, 5.3 REB, 1.4 AST, 46.6% FG, 17.4% 3PT
There was hope that Moller would develop a reliable outside shot after a NZNBL season in which he shot 40.6% from deep. That certainly hasn't materialised yet, as he's currently sitting at 17.4% in the NBL season. He did go 2-5 from deep in round six, though, and the rest of his game remains rock solid. He's no longer just a defensive specialist, but that remains his strongest suit and the biggest asset to a Kings team that continues to throttle the offence of their opposition each week.