Discover more from The Pick and Roll
We're all about Aussie hoops. Independent, objective analysis and commentary. Insightful narratives built around Australian basketball. Read about our men and women in the NBA, WNBA, NCAA, Europe, national teams, NBL, WNBL, NBL1, prospects and more.
Over 2,000 subscribers
It's finally here.
Welcome to the new-look home of #AussieHoops.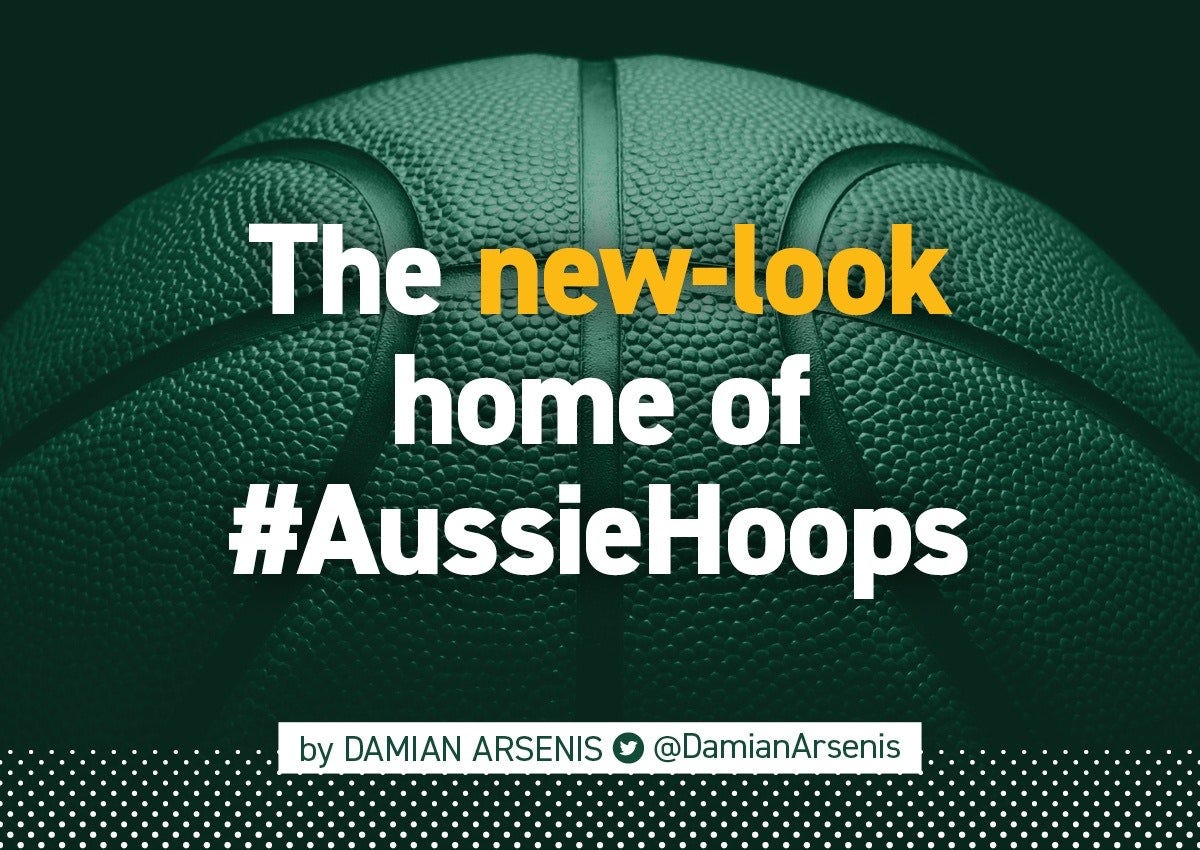 After much planning and work behind the scenes, we've finally gone live at our new home with Substack.
Here's why Substack's partnership is important. They make it easier for us to focus on creating the right content. It's time to look beyond the eyeball clickbait chase. It's about deeper storytelling. Insightful analysis, and independent commentary. We've always been about the wildly passionate — the ones who bleed green and gold. The folks who live, eat and sleep Australian basketball, and still have nightmares about that foul in the Rio Olympics. The ones who fly the flag proudly. The ones that cheer for our boys and girls, our men and women all over the world.
We've always been about you.
Basketball isn't receiving enough coverage in Australia, and we will do our part to grow the landscape, like what we've done for the last seven years.
Will you support us?
Substack allows us to continue growing, with you. If you believe in what we do for Aussie hoops, help us. If we had to be honest, there's no certainty in this decision. But we've felt your encouragement through the engagement survey, through your messages and comments, and we know you'll be there.
Why subscribe?
There will be a new weekly podcast hosted by former Bucks beat writer and local Geelong resident, Kane Pitman who has an exciting list of guests queued up. Likewise, for Lou Brown with her upcoming online video show. It's still The Pick and Roll, just bigger and better than ever before - just like you asked for.

Signing up as a paid subscriber allows you to receive at least three subscriber-only stories in your email inbox each week. It also includes access to both the podcast and video show.

Help ensure our people are paid to continue their work around Australian basketball and our talented athletes. It helps cover our expenses as we look to make this financially viable: not only for the business, but for our team of committed, passionate creators who have done this for the longest time without expectations.
Some things aren't changing. It's the same authentic voices you're so familiar with, coupled with editorial integrity.
The content we shared across the past seven years remains free. It's a testament to our journey with you, and we want to keep it that way. And there will be free content moving forward. Every week, a feature story will be made publicly available, delivered by email to the good folks on our public list.
But again: content never been free, or easy to produce. It's expected to be free, but the cost of doing this is heavy, because none of us do this full-time. Everything we produce has been the collective fruit of our passion, carved out in our spare hours. We've never been funded by anyone else, and never taken a single cent for ourselves. It's not free: all of this comes at a very real cost.
Launch promotion
To help get us moving in the right direction, and as heartfelt thanks to those who have been on the journey with us since the early days, we are offering discounted annual subscriptions for a limited time, at 50% off.
Hear first-hand stories from some of Australia's greatest ever basketballers, learn about the next big thing on the horizon. We have you covered, both now and into the future.
Feel free to try us out for a month, to get a taste of things before committing. We are confident nobody will be disappointed. If you are, we'll refund you the full month, no questions asked.
Our new home is a little different from what it's been before. It's a little cleaner, and a little more transparent. In a way, it's a little like the standards we've tried to hold ourselves to. But it's still us - the same people you know and trust.
Are you ready? Join us today. Let's make Aussie hoops better - together.