Discover more from The Pick and Roll
We're all about Aussie hoops. Independent, objective analysis and commentary. Insightful narratives built around Australian basketball. Read about our men and women in the NBA, WNBA, NCAA, Europe, national teams, NBL, WNBL, NBL1, prospects and more.
Over 2,000 subscribers
How to get to the NBA from college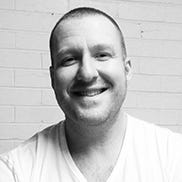 Michael Oakes is an Australian athlete manager who has extensive knowledge in a wide variety of global sports, including basketball. As an officially accredited FIBA player agent, he is providing his knowledge and expertise for Australians as to what to expect as a professional basketball player.
Website: mummu athlete management
---
How to get to the NBA from college
Every young basketball player's dream is to follow their hero and play in the big time – the NBA. In a league of 450 players with an intake of 60 people through the draft, reality dictates that this won't happen for the majority.
However each year, the best of the best achieve their dream and are able to find their way onto an NBA roster. But how do you get there? Let's take a looking at what is required from the perspective of a senior (final year) college player.
As a senior, you have enjoyed a great college career and a successful final year. Scouts have been in the stands at a couple of your games and of course agents will have been attempting to contact you...
Choosing your Agent
On the topic of agents, it is a big process in selecting the right one. Being an agent, I don't want to go too deep into this. However the basic advice to consider includes;
Ensure you meet in person with your agent

Research their reputation and match it to your needs. Recognise that the biggest agency is not always the best for everyone.

Seek advice from your inner circle as to their opinion, consult with your coach, parents, basketball friends etc.

Above all though you should be able to have a rapport with your agent - someone you get along with and actually like. Your agent will fast become be a big part of your life!
Some players speak with their agents all season, and under NCAA rules this isn't illegal. It is a great way of building rapport if you can effectively manage it alongside study and performing well on court. Many players choose to wait and select an agent after they have played their final college game and there is nothing wrong with this approach at all.
The Portsmouth Invitational
Once you have your agent selected signed, for seniors there is now another opportunity to consider - a potential invitation to the Portsmouth Invitational Tournament (PIT) held in Portsmouth, Virginia. This tournament invites the top 64 seniors to compete in a 3 day showcase tournament which is heavily attended by the top NBA scouts and coaches from across the world.
It is unfortunate that many of the top prospects over recent years have been advised by their agents to withdraw from the tournament for varying reasons, including potential injury and the chance you may play poorly. Participation in this event if invited is something that should be encouraged in most situations.
Draft Preparation Training
All of the top players today with aspirations to play in the NBA attend a training facility and usually commence as soon as you decide that you will declare for the NBA Draft. There are many great facilities and programs available to choose from. Two of the most popular and successful programs include Impact in Las Vegas and IMG in Florida. Your agent will organise this for you and will in most cases have worked with the relevant program before. This will become your new home until draft night, as you eat, sleep and breathe basketball. Participants are whipped into the best shape of their life and their preparations for a professional career is taken to the next level.
Team Workouts
In mid-May, NBA teams begin inviting players for workouts. Players are given around 48 hours notice and fly to wherever the team is based to demonstrate their capabilities. Attendance at these workouts are largely organised by your agent, as they will be in constant contact with the teams and be spruiking you as best they can.
A workout lasts for approximately half a day and concludes with a media conference. It is during these workouts that teams test players on all aspects of their game to gain a deeper understanding of who you are, your strengths, weaknesses, and how you play.
Players looking to be successful come draft night should expect a large number of workouts as teams clamber to see what all the hype is about. This is why draft preparation training is so important as it best prepares you for these workouts.
The Chicago Combine
NBA hopefuls may then be invited to Chicago for an NBA combine. The top prospects (number changes annually and are voted in by all NBA teams) are brought into Chicago for 3 days of rigorous testing. Once again, this is largely controlled by agents many of whom withdraw their stars right after measurements are done – once again to avoid injury and potential poor performance.
NBA Draft night
NBA Draft night is one of the most anticipated nights of the year, especially for those who are waiting to potentially hear their name called out. Your agent will be working overtime for you, speaking with teams to maximise and ascertain your chances. There are 2 rounds of 30 selections; the first round are all guaranteed contracts meaning you will definitely be on the roster for the coming season. Second round selections are not guaranteed - you are drafted by the team but it's then their call as to whether you actually play with the team or end up playing somewhere else. Either way, that team will own your NBA rights.
photo credit: SD Dirk via photopin cc
Summer League
If you are drafted you'll pack your bags and head straight to the city where your team is based and expect a lot of media attention. Draftees should then expect to begin training and preparing yourself for NBA Summer League.
Summer League is an NBA sanctioned event that players in their first 3 years usually attend, with everyone out to impress. Not everyone participating in Summer League does so via the draft. Many of the teams use this competition to trial players they are interested in who they couldn't afford to use a draft pick on. Many players come via mini camps held with teams who impress and work their way onto a Summer League roster. A great tournament can lead to a short-term contract with a team. For undrafted players such as Matthew Dellavedova, this has become another way to earn a place on an NBA roster.
Missed out?
For players who were unable to make the NBA immediately, don't despair. While it can be disappointing, the simple fact is that only 60 players each year are drafted and it makes it very tough to get there.
However there are many other options available in order to establish your professional career and return the following year to start the process of impressing NBA scouts again at workouts and Summer League. Each year many players head to the top leagues of Europe, work hard, and then receive an opportunity the next time around or even a few years later - a path trodden by Aron Baynes. Other players stay in the US and choose to play in the NBA D-League. Just be mindful that this is a very exhausting and low paying league – however many players do years of D-League service before finally earning their shot at the NBA.
For Australian players, there is always the opportunity to come home and play in the NBL. Increasingly, NBA teams are sending their second round picks to Australia to further develop for a year, and recently with a great deal of success. Think Jordan McRae, DeAndre Daniels, and of course James Ennis.
The NBA is a pipe dream for some, but for others it's a reality. With a combination of talent, hard work, the right situation, and perhaps a little luck, the NBA could be an achievable goal.
Previous:
Finished school? Your professional playing options
How to break into the NBL from college
How to make it in Europe from college
---
Michael Oakes' views are those of his own as a player agent of mummu athlete management.
He will be providing further insights into professional basketball pathways for The Pick and Roll in future.