Discover more from The Pick and Roll
We're all about Aussie hoops. Independent, objective analysis and commentary. Insightful narratives built around Australian basketball. Read about our men and women in the NBA, WNBA, NCAA, Europe, national teams, NBL, WNBL, NBL1, prospects and more.
Over 2,000 subscribers
Aussies in NBA: Sleek New Bogut Ready to Glide into the 2015-2016 Season
2014-2015 was a great season for the Golden State Warriors. After finishing with the best record in the regular season, then riding the momentum all the way to the franchise's first title in 40 years, the future looks extremely bright. The Dubs enter the upcoming season as one of the top contenders, ready to take on all comers.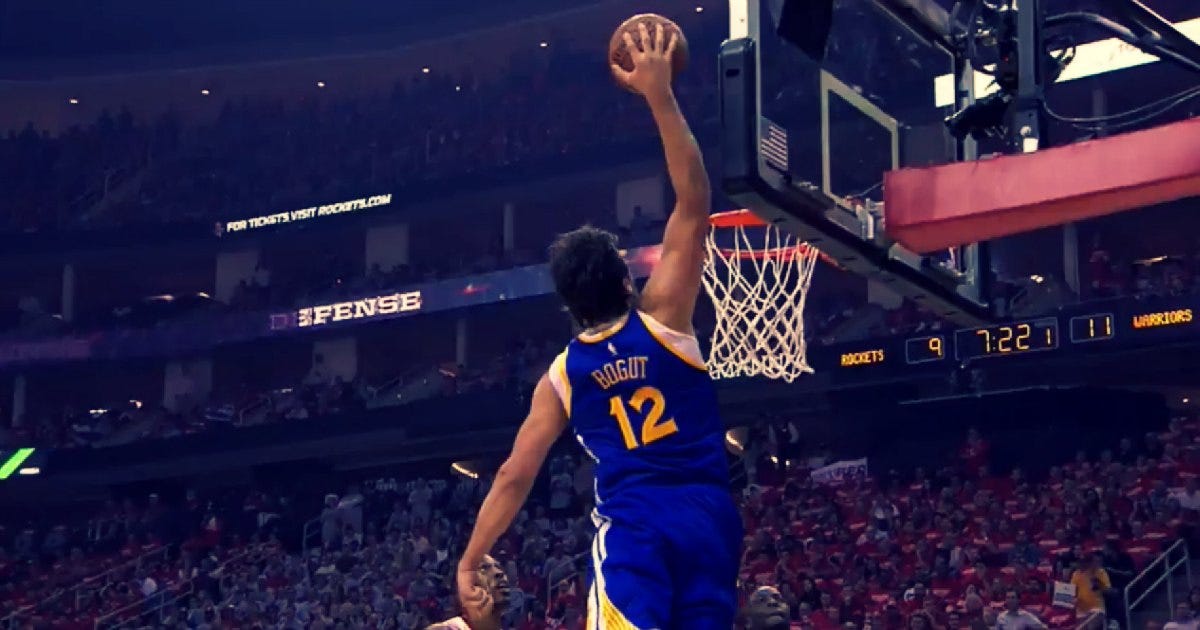 Andrew Bogut was the established starter at Center during most of the Warriors' breathtaking rampage through the league. However, after starting the first two games of the Finals against the Cleveland Cavaliers, Bogut saw only another 2:46 of game time and even completely sat out the last two games as the Warriors overcame the Cavs. The Warriors embraced some super small lineups, valuing the shooting (and the spacing that comes with that) that Draymond Green provides and the springy hops of Festus Ezeli over Bogut's size and passing ability.
This doesn't mean that Bogey's become obsolete though. Size still matters in the NBA, especially when matching up against teams like the Memphis Grizzlies and the San Antonio Spurs, among others, who continue to employ lineups headlined by some talented and/or bruising big men.
Nevertheless, Bogey's seen the direction that the Warriors are going with, and he's not taking any chances. He turned up to Warriors training camp a whole 22 pounds lighter, which would enable him to better keep up with the fast pace of small ball. Not only that, being lighter means less stress on a 30-year old body which has seen its fair share of injuries.
Apparently the inspiration for this change was a documentary about sugar called Is Sugar the New Fat? that he watched during the offseason.
"I watched that documentary. It's unbelievable, man. (Sugar) is in absolutely everything. I changed my diet a little bit, it's really worked wonders for me."
'Wonders' is bit of an understatement. The weight loss is immediately apparent: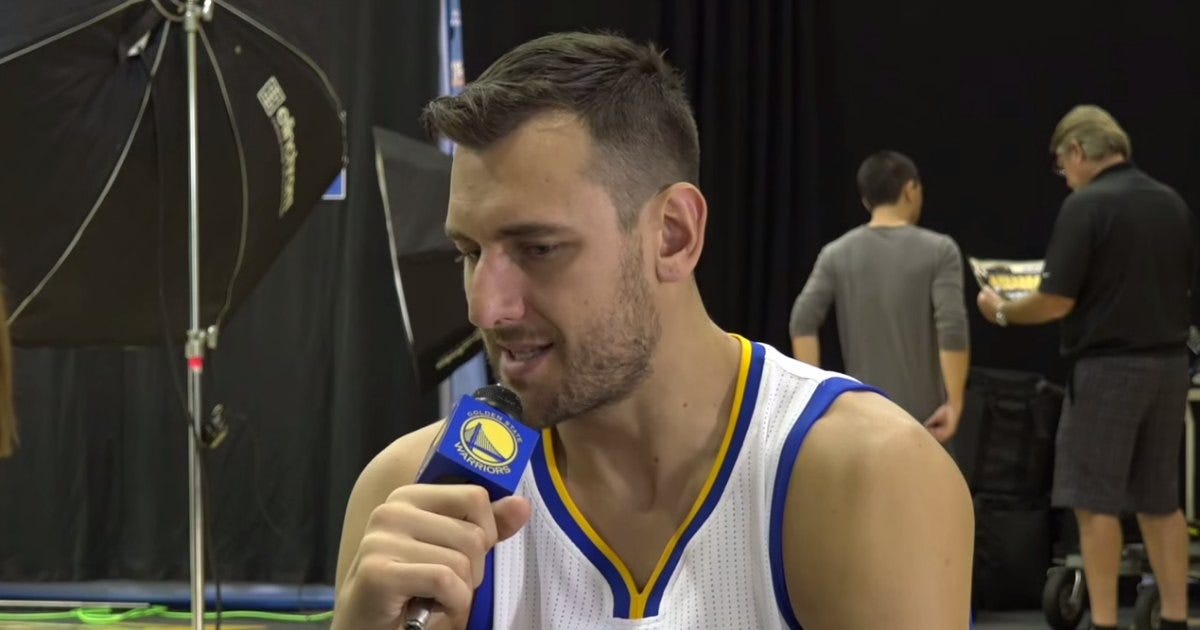 Adding agility and mobility to his size and passing skills just makes Bogey a whole lot more dangerous, and maybe even completely un-droppable now. It's a win-win situation all around. Warriors and Aussie fans, get ready for Andrew Bogut 2.0.