Discover more from The Pick and Roll
We're all about Aussie hoops. Independent, objective analysis and commentary. Insightful narratives built around Australian basketball. Read about our men and women in the NBA, WNBA, NCAA, Europe, national teams, NBL, WNBL, NBL1, prospects and more.
Over 2,000 subscribers
Your 2018 Big V State Championship Finals Guide
The 2018 Big V State Championship finals tip off this weekend, with the Ringwood Hawks men and Sunbury Jets women both looking for their third title in as many years.
The Hawks have built a dynasty out at The Rings, while the Jets re-tooled in season 2016 as well renowned head coach Kennedy Kereama continues to lead his troops into uncharted territory.
Below you'll find all of the teams battling it out for championship glory, in both the men's and women's divisions; a distinct playoff preview including the teams in commanding positions, the dark horse and all the individual players you must keep your eyes on!
---
State Championship Women
Final Standings
Knox Raiders 16-2 Waverley Falcons 14-4 Sunbury Jets 13-5 Hume City Broncos 11-7 Southern Peninsula 11-7 -- Ringwood Hawks 10-8 Keilor Thunder 6-12 McKinnon Cougars 4-14 Bulleen Boomers 3-15 Eltham Wildcats 2-16
Finals Week 1 Knox BYE / Waverley vs. Southern Peninsula / Sunbury vs. Hume City
Finals Week 2 Knox vs. (Winner of WAV/SP) / (Loser of WAV/SP) vs. (Winner of SUN/HUME)
Finals Week 3 Loser of FW2 G1 vs. Winner of FW2 G2
Finals Week 4/5 Winner FW2 G1 vs. Winner FW3 G1 (3 game series)
---
Knox Raiders (1st 16-2)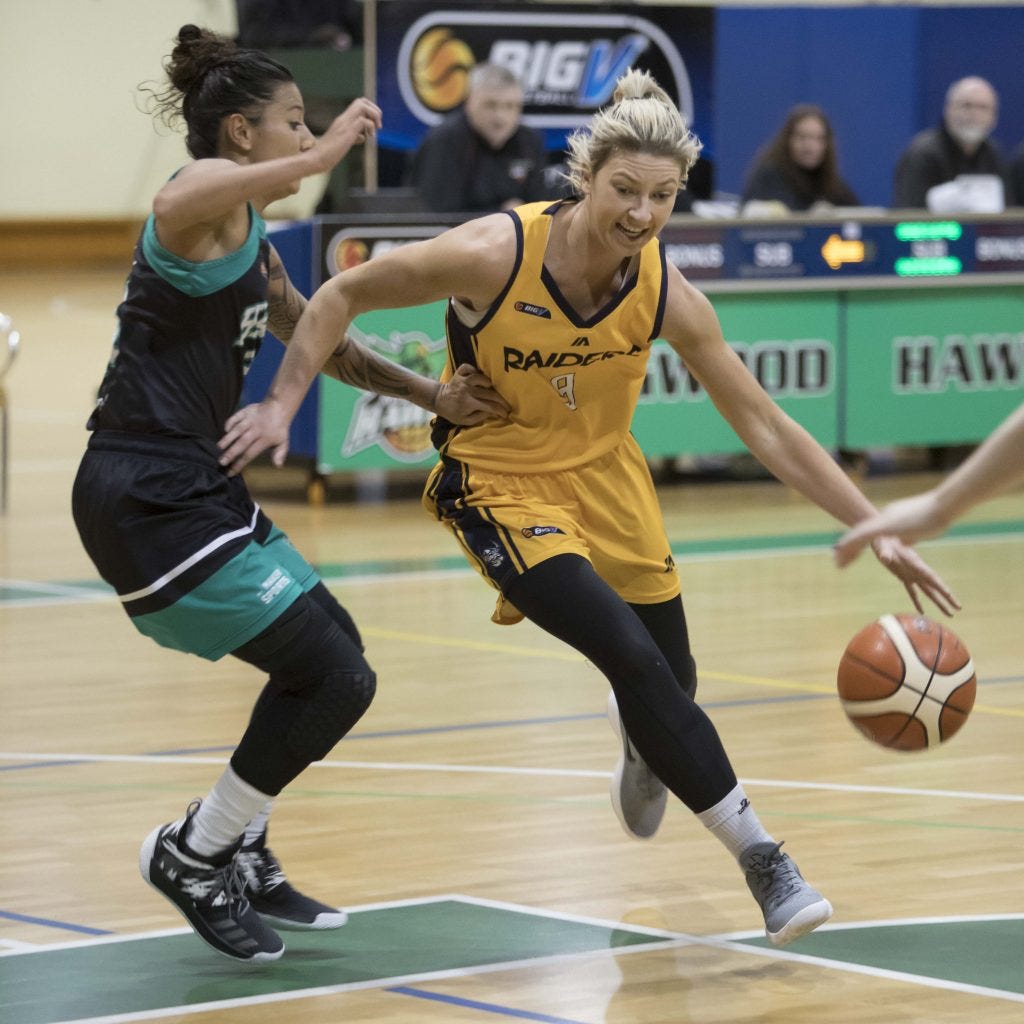 Image Credit: Big V Media
In Short: Has put in a commanding season and are short priced favourites for the 'chip
Form: Have won the last five games, undefeated on the road.
Noteworthy:
Two losses to Waverley and Southern Peninsula

Have Carley Mijovic to return from injury

Rebecca Ott in red-hot form

Core group knows how to play with one another, does not have to rely on one individual to post a score every game.
Waverley Falcons (2nd 14-4)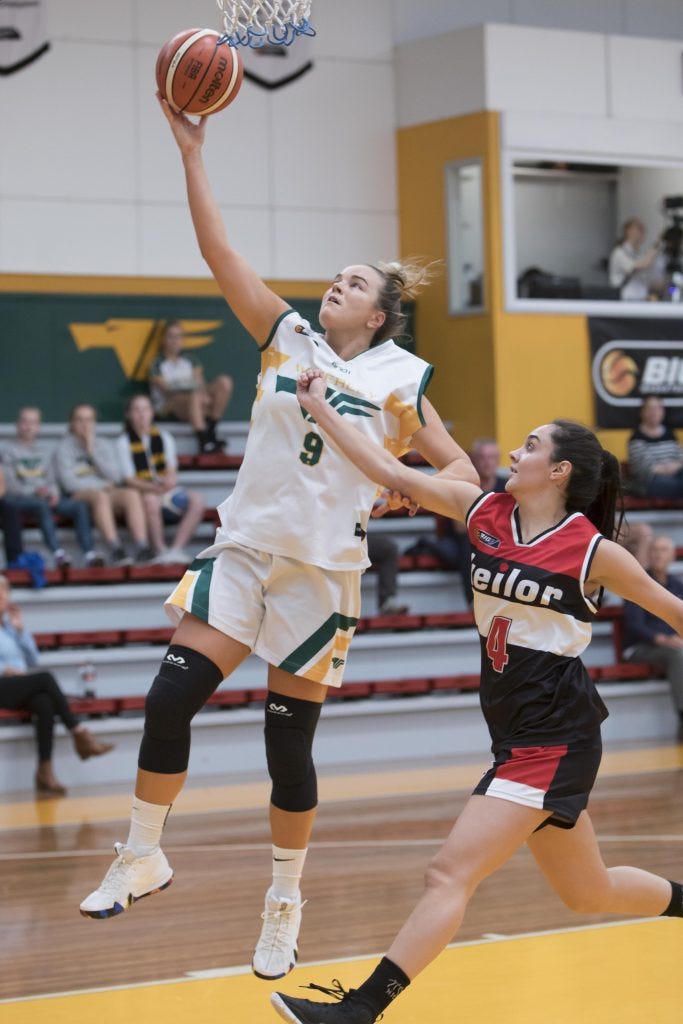 Image Credit: Big V Media
In Short: Have blitzed opponents with defence, becoming the no.1 defensive team conceding the least PPG.
Form: Won four of their last five, dropping the final game of the regular season to Hume City
Noteworthy:
Have found great consistency through Renee Mokrzycki, Kelly Bowen and Tegan Cunningham

Now have a great guard line-up through Tenaya Phillips and Grace Beasley

2nd in DefRTG

Leads the league in Offensive Reb %

Have split their season encounters against Sunbury.
Sunbury Jets (3rd 13-5)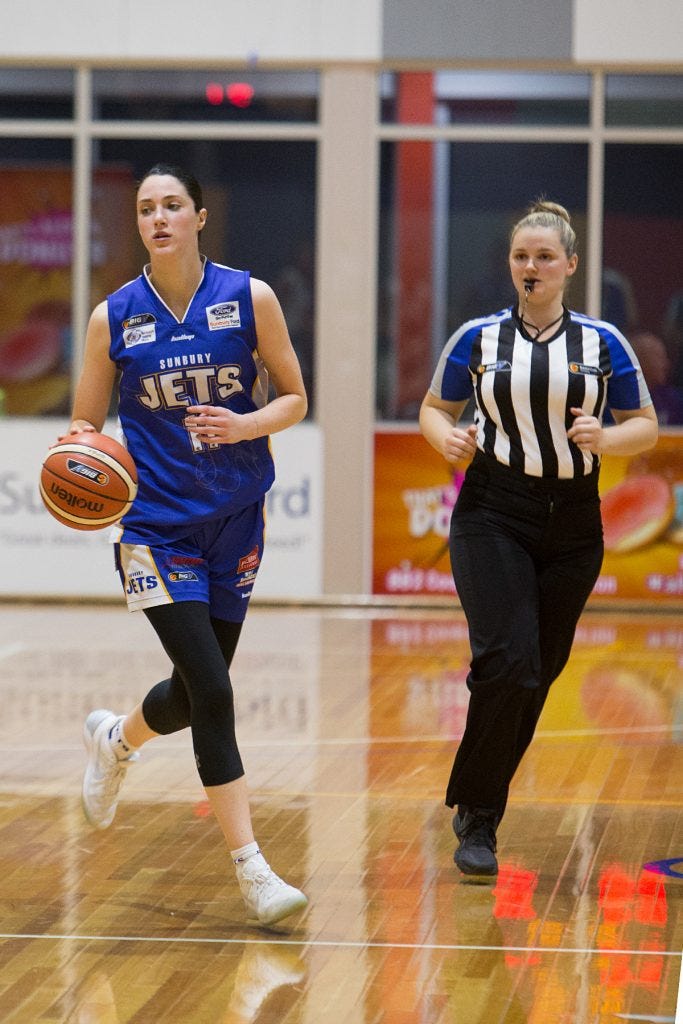 Image Credit: Big V Media
In Short: Average start to the year, have absolutely rocketed home once Kerryn Harrington addition/full squad available.
Form: Won the final eight games of the regular season
Noteworthy:
8-1 at home, Boardman Stadium gets rocking during the post-season.

Have covered loss of Courtney Duever (from last season) with Elyse Penaluna and Kerryn Harrington.

1st in True Shooting %, 2nd in eFG% in the competition, 0.2% behind leaders Knox.

Orla O'Reilly has stepped up to the plate: 18.5ppg, 5.6rpg, 3.8apg on 45%FG.
Hume City Broncos (4th 11-7)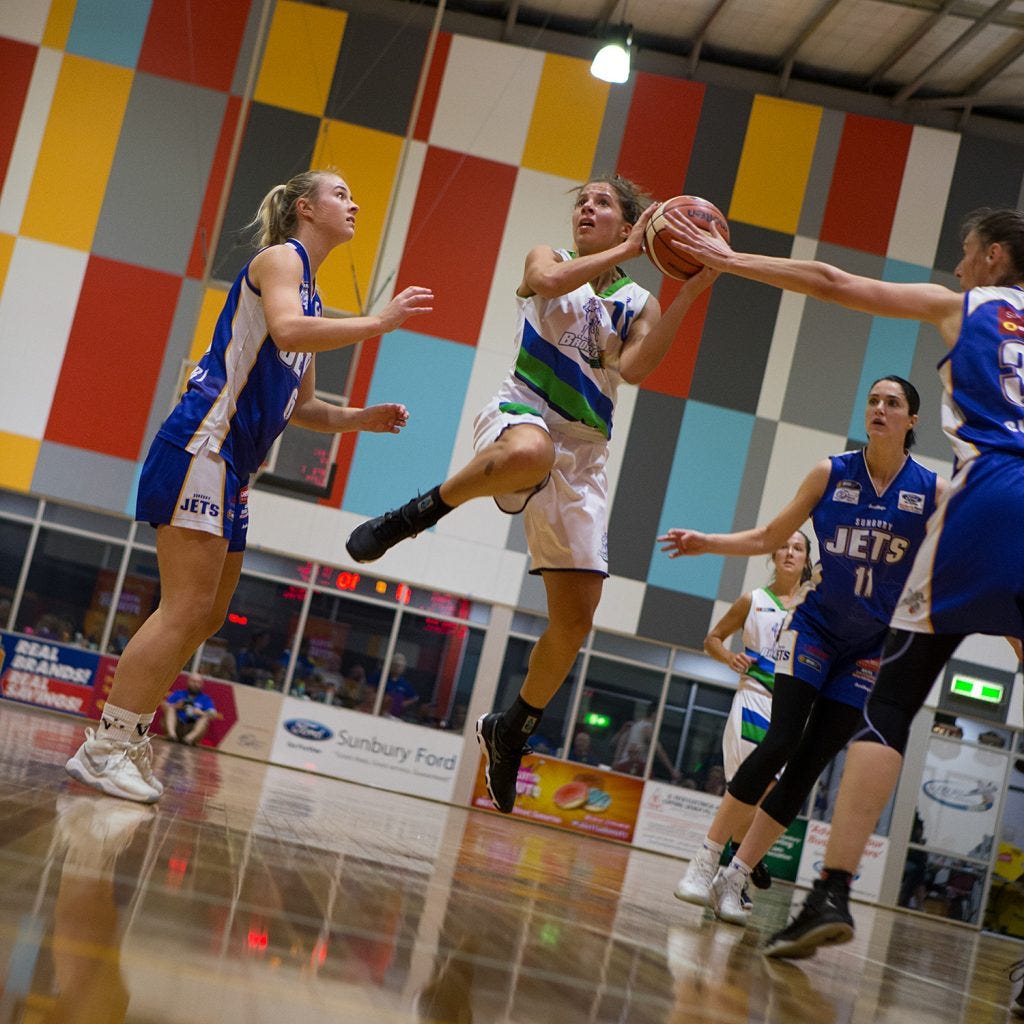 Image Credit: Big V Media
In Short: Made the most of their friendly run home to power into 4th position.
Form: Won six of their last seven, the only defeat in there was Knox.
Noteworthy:
Lisa Murphy has been a brilliant addition this season, picking up the production left by Colleen Planeta - 18.1ppg, 7.5rpg

Nicole Zammit has arguably been in career best form. 14.4ppg, 6.2rpg, 6.5apg, 43%FG.

Play fast, 2nd in pace at 77.8

Rely heavily on their starters, they are last in terms of % of points coming from their bench.

Have defeated Southern Peninsula by two and three points respectively in their two contests this season.
Southern Peninsula (5th 11-7)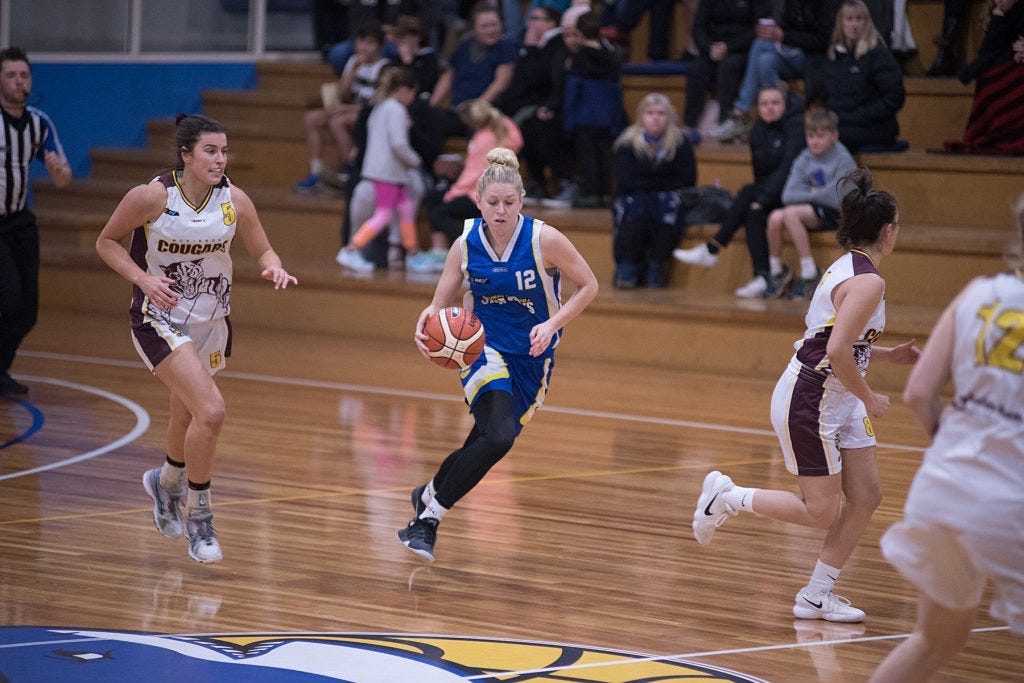 Image Credit: Big V Media
In Short: Secured their position with the final round victory over Keilor, winning four of last five on run home. Massive smokey.
Form: Won four of their last five to finish the season.
Noteworthy:
Jaz Shelley arguably favourite for the MVP.

Young team which has chopped and changed throughout due to Australian duties and Australian Junior Championship duties.

Import Peyton Little ultra consistent continuing to produce offensively.

Best defensive team in the competition, first in DefRTG.
The Low Down
Favourites Knox Raiders
Smokeys Southern Peninsula
Players You Must Watch Jaz Shelley (Southern Peninsula), Bec Ott (Knox), Renee Mokrzycki (Waverley), Nicole Zammit (Hume City), Kerryn Harrington (Sunbury)
Grand Final Knox vs. Sunbury
Grand Final MVP Bec Ott
---
State Championship Men
Final Standings
Ringwood Hawks 17-5 Eltham Wildcats 16-6 Waverley Falcons 15-7 Hawthorn Magic 14-8 Casey Cavaliers 13-9 McKinnon Cougars 13-9 -- Knox Raiders 13-9 Hume City Broncos 11-12 Keilor Thunder 8-14 Werribee Devils 7-16 Blackburn Vikings 5-18 Corio Bay Stingrays 2-21
Finals Week 1 Ringwood BYE / Eltham BYE / Waverley vs. McKinnon / Hawthorn vs. Casey
Finals Week 2/3 Ringwood vs. Lowest Ranked FW1 Winner (3 game series) / Eltham vs. Highest Ranked FW1 Winner
Finals Week 4/5 Winner of FW2 Series 1 vs. Winner of FW2 Series 2 (3 game series)
---
Ringwood Hawks (1st 17-5)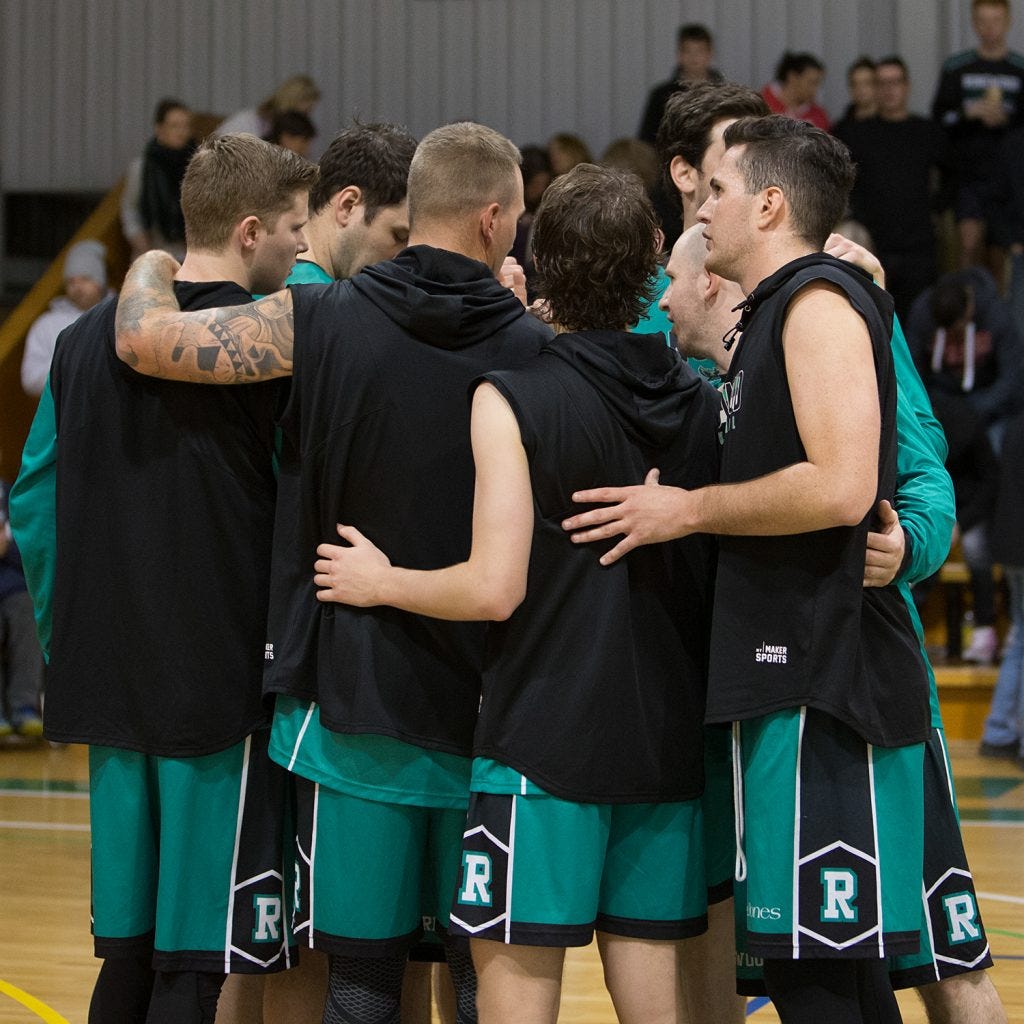 Image Credit: Big V Media
In Short: Flying. Three-peat a legitimate chance and can etch themselves as the best team in history.
Form: 10-1 at home. Dropped the final game to Eltham, but didn't play their cards.
Noteworthy:
Jacob Gibson arguably the best out and out player in the league.

Core remains in tact and ready for another big post-season.

The post-season always includes something special Matthew Snow.

Scottie Stone could potentially be the Hawks finals X-Factor if/when he finds his mojo.
Eltham Wildcats (2nd 16-6)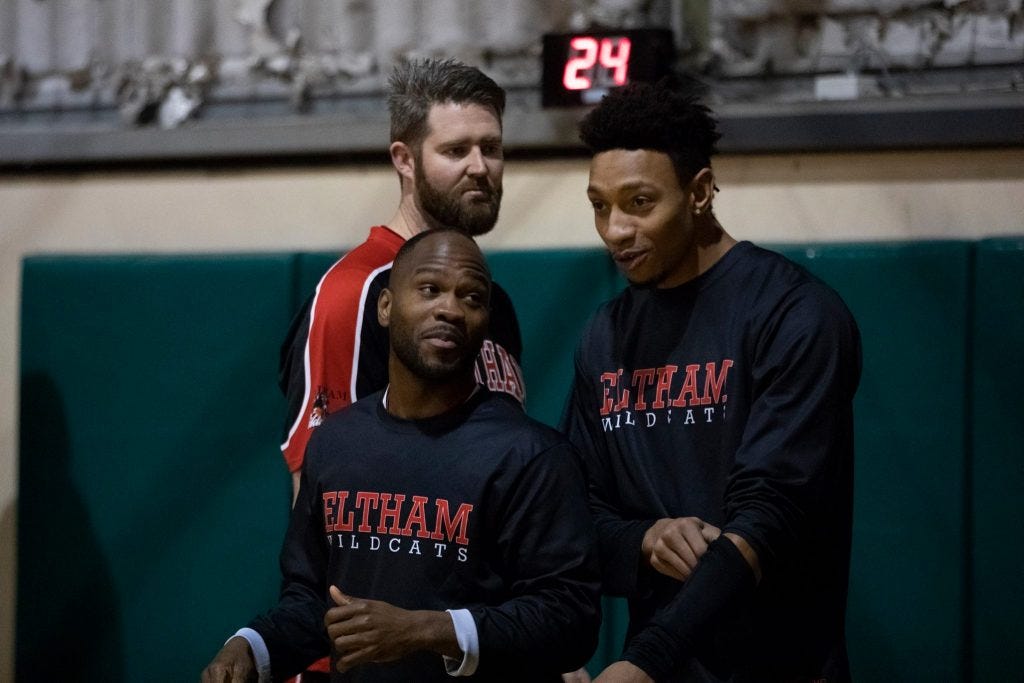 Image Credit: Lauri Jean Photos
In Short: Championship or bust was the term from the camp at pre-season. They've positioned themselves well for a tilt this August.
Form: Seven wins of their last eight games, the one blemish was a one-point loss to Hume City.
Noteworthy:
Added imports, excitement to the team this year with Illian Bonhomme II and human highlight reel Josh Sykes.

Core of Waldren, Canovan, Aver and co. once again primed and ready, consistently relying on one another to perform as a unit, not individually.

Can succeed with arguably the best coach in the competition Trevor Lee.
Waverley Falcons (3rd 15-7)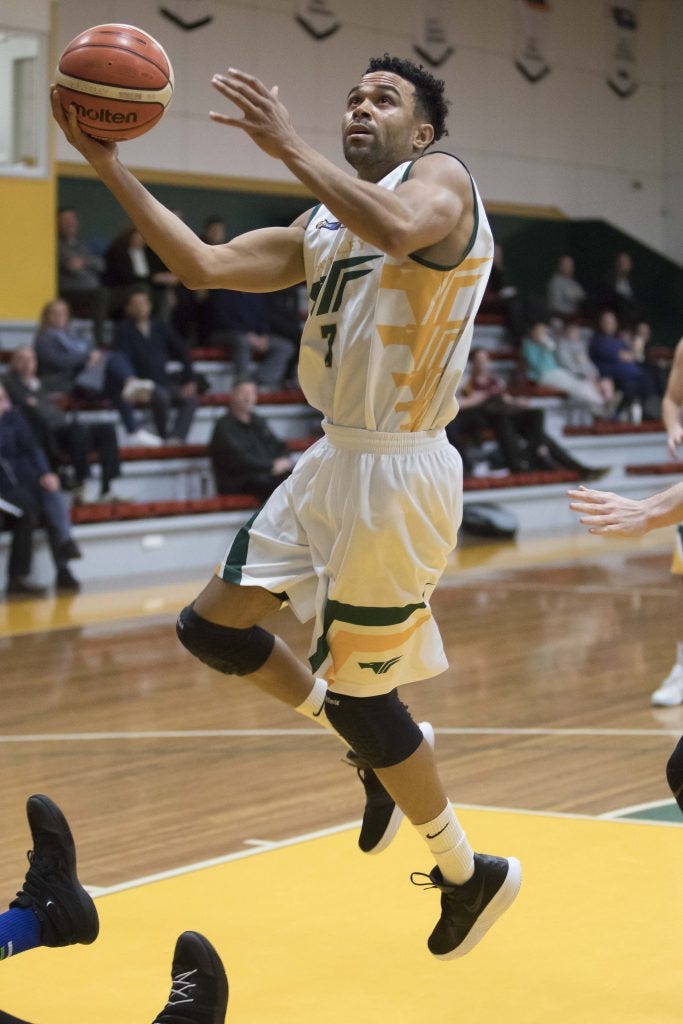 Image Credit: Big V Media
In Short: Sturt addition pre-season, Dillon addition mid-season has added another dimension to last year's runners-up.
Form: Won their last five games, with just one of those wins coming against a fellow playoff team.
Noteworthy:
Daniel Dillon would have given the MVP a red-hot shake up had he been active from Round One.

Creating a core of their own with Jason Reardon, Chris Arkell and Brad Kelleher all playing pivotal roles.

Michael Harper is the one that's on the up, playing at an elite level. The 25-year old is often the forgotten man in the Falcons' star studded line-up.
Hawthorn Magic (4th 14-8)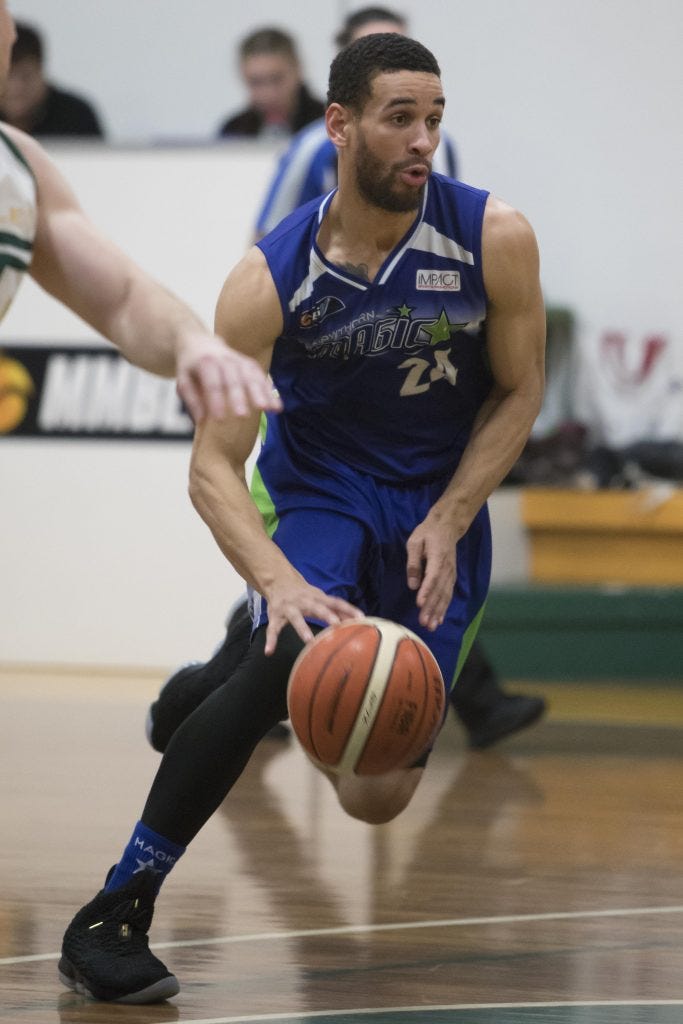 Image Credit: Big V Media
In Short: The underdogs coming back into the playoff fold for the first time in a while. Plenty of offensive weapons to get them going.
Form: Defeated Keilor in OT after back-to-back losses, not the best form entering crunch time.
Noteworthy:
Were undefeated at home up until Round 17 where they then went on to drop two home games in a row.

Nelson Kirksey has been an excellent addition and will be an MVP contender come Big V Awards Night on September 22.

Alex Bogart-King hustles and grinds his way through each contest, and will be a valuable guide come playoff time.

Jack Barry could be the barometer, the young point guard leading from the front.

Slowest pace in the competition.
Casey Cavaliers (5th 13-9)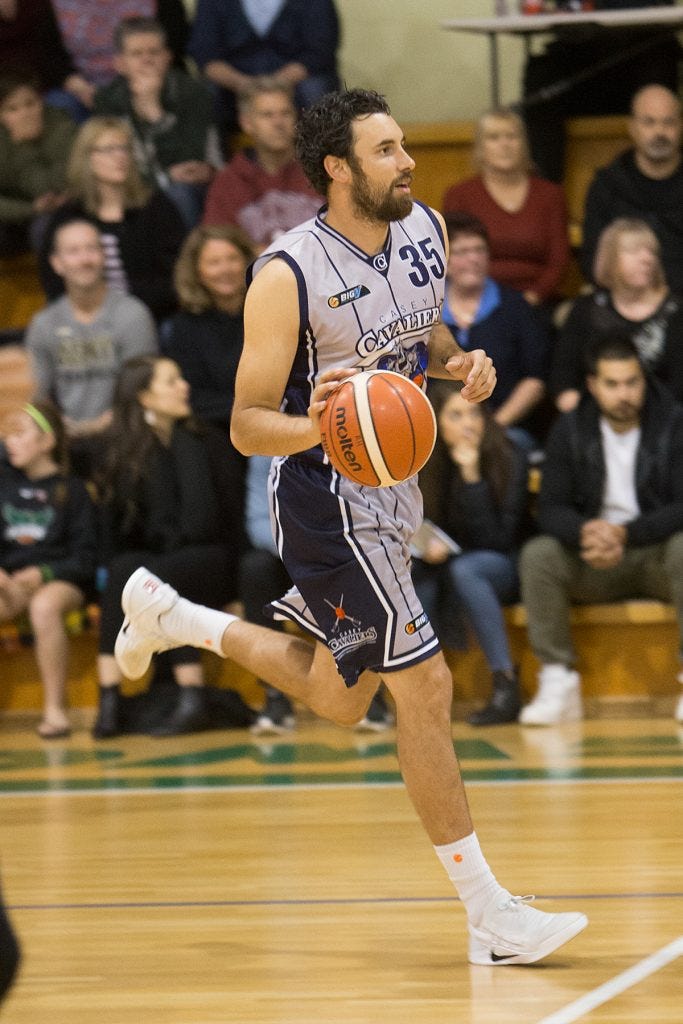 Image Credit: Big V Media
In Short: Have gone from strength to strength in the back half of the year, and have the potential to surprise someone in the post-season.
Form: Three wins from their last four, also knocked over Ringwood in late June.
Noteworthy:
Raheem Lemons has been a revelation coming off a sub-par season in 2017. Now turning into a legitimate top-10 SCM player.

Veterans Ben Louis and Brent Hobba continue to produce and provide excellent service.

Matt Donlan is the in-form star, earning himself a Sydney Kings invitational call-up when the Kings trekked to China a fortnight ago.

Excellent offensively, second in OffRTG at 112.2 and first in eFG% at 54.4%
McKinnon Cougars (6th 13-9)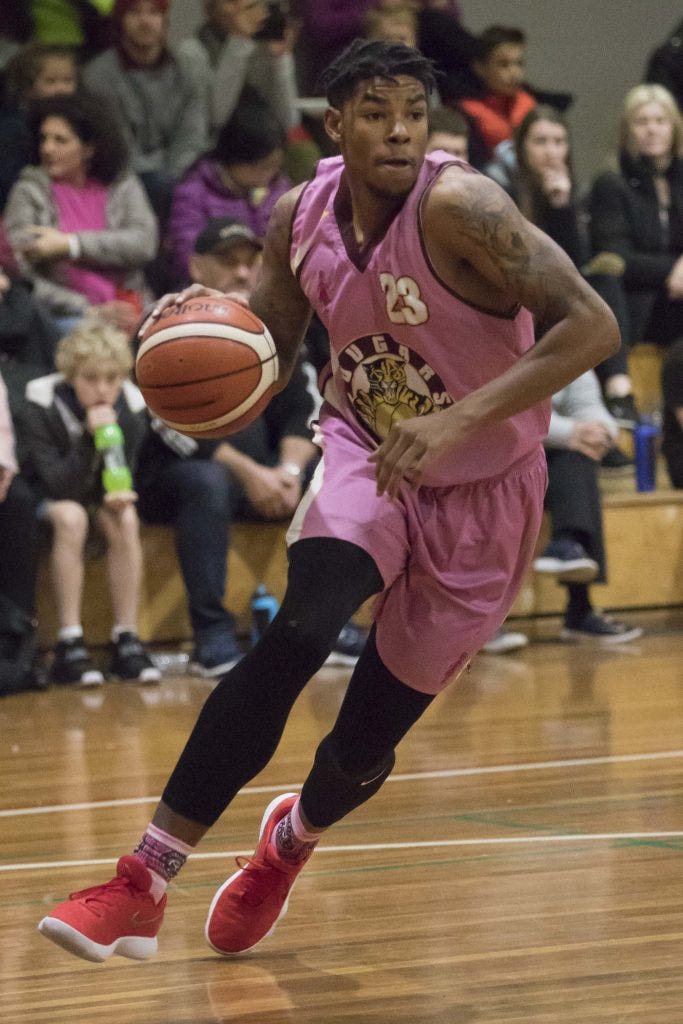 Image Credit: Big V Media
In Short: Heavily reliant on their starting unit, team can go missing far too often for a deep run in August.
Form: Felt like they've been playing mini-finals; winning three of their last four.
Noteworthy:
Will be led by reigning MVP Dillon Stith who is probably favourite once again for this year's award.

New Sydney King signee Deng Deng has been a terrific late addition to the line-up and has slotted in perfectly.

Jermaine Maybank is transitioning into a coaching role next season and would love a long playoff tilt in his final playing-only season.

Play the second fastest in the competition, behind non-finalists Werribee.
The Low Down
Favourites Ringwood Hawks
Smokeys Casey Cavaliers
Players You Must Watch Jacob Gibson (Ringwood), Daniel Dillon (Waverley), Josh Sykes (Eltham), Raheem Lemons (Casey), Deng Deng (McKinnon)
Grand Final Ringwood vs. Eltham
Grand Final MVP Matt Snow