Yale bound Elles van der Maas is not your atypical player from down under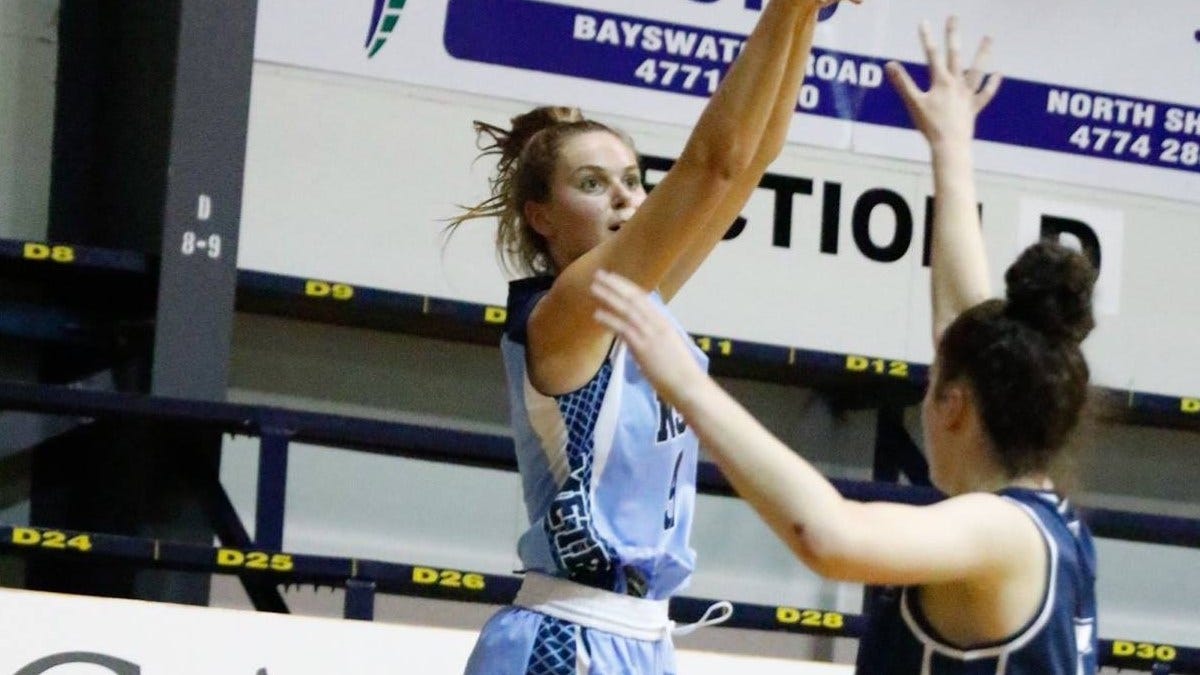 Source: Supplied
Basketball New South Wales star Elles van der Maas is an Australian-based rising star that has committed to Yale, yet she is not your atypical player from down under.
The 6'2 forward has played all her basketball out of the Manly-Warringah Basketball Association, however she is not an Australian citizen as in fact a Dutch national.
Her Dutch parents moved to Australia when she was 18 months old, and while she moved back to the Netherlands for a short 6-month period when she was 13, she has not returned since.
Close friend and 2021 Columbia commitment Kitty Henderson convinced van der Maas to join her at under 12 representative tryouts with the Sea Eagles, and neither player has looked back since.
van Der Maas was beyond excited to be able to attend a school of the quality of Yale as shared with The Pick and Roll.
"As a bottom age 16's player, I was juggling basketball and netball and never thought I would be in a position to play for, and attend a prestigious university like Yale," van der Maas enthused.
Choosing Yale over over offers from Columbia, Northwestern, Pennsylvania, Harvard and Santa Clara, van der Maas was thankful for the opportunities provided by her junior club and that of Basketball New South Wales.
"Manly-Warringah and Basketball New South Wales both provided me with opportunities to develop, mature and improve as basketball player and an athlete," said van der Maas.
"My brother, who is studying at Indiana University, told me about basketball players moving to America as student-athletes. I also played with other players who were going to the US to study and play basketball and I soon realised that was what I wanted to do too. However, I still had a long way to go.
"I worked hard on my game with my coach, and continued to try my best at school because balance has always been a priority for me, and I knew I wanted to be able to experience both the crazy good American basketball culture as well as earning a bachelors degree."
While van der Maas has represented her state by earning selection to under 16 and 18 Basketball New South Wales teams, she also boasts international playing experience too, stepping out for the Dutch national team at the 2018 Under 16 European Championships. She was second in scoring for her team at the event in providing 10.1 points, 3.9 rebounds and 2.3 assists per game as they placed sixteenth.
An Australian Development Camp attendee, van der Maas would go on to explain how she came to commit with Yale.
"I was honestly quite overwhelmed by the large amount of schools that showed interest in me," van der Mass outlined in relation to her recruitment.
"We decided to focus mainly on highly academic universities and in the end I realised I really wanted to go to an Ivy League Uni. After having set foot on Yale's campus, meeting the coaching staff and team, I knew Yale was the best fit for me and that I would feel happy and at home there.
"It's such a shame the current pandemic has meant that the Ivy League tournament was cancelled this year, but I'm really looking forward to next year, when I can hopefully help my team to earn a spot in the tournament again."
Manly-Warringah and Basketball New South Wales Under 16 coach Tim Hill spoke glowingly of van der Maas' talent and work ethic.
"Elles has always been someone who has just been keen to improve her abilities whenever she can, whether it be getting up extra shots early mornings or staying behind after practice," shared Hill. "I think she just enjoys playing the game and uses it as a sanctuary, and kids like that are super easy to coach!
"At 6'2, Elles provides a unique package for Yale as someone who can really stretch the floor as a knockdown shooter and also guard multiple positions on the defensive end. The next step for her is to continue to develop physically to be able to compete right from the get-go, especially on the glass. Her college pursuit has been predominantly self driven, so I credit her for putting in the time and effort to find out which schools best suited her play style and her personality."
Yale finished third in the Ivy League in 2019/20 boasting a 19-8 overall winning record.