Discover more from The Pick and Roll
We're all about Aussie hoops. Independent, objective analysis and commentary. Insightful narratives built around Australian basketball. Read about our men and women in the NBA, WNBA, NCAA, Europe, national teams, NBL, WNBL, NBL1, prospects and more.
Over 2,000 subscribers
WNBL Fixture Release | 2015/16's unmissable games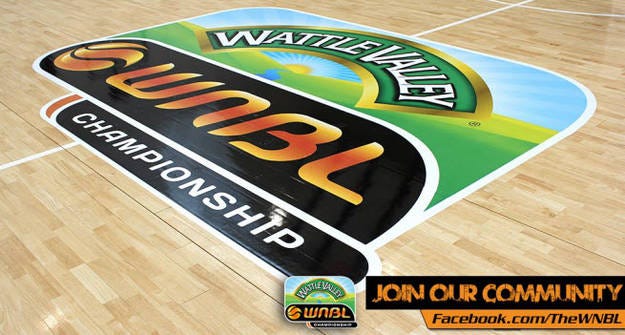 The 2015/16 WNBL fixture was released throughout last week with the season set to kick off on Friday, October 9 in Logan, with the newly named South East Queensland (SEQ) Stars in their first game playing host to last season's runners-up Bendigo Spirit.
With each team set to endure an 18-round season starting in less than two months, each club finds themselves involved in a variety of unmissable games throughout the October to March season.
Below, you will find a team-by-team list of unmissable games that you should be keeping free in your calendar or diaries. These are the 2015/16 WNBL games you just don't want to miss!
---
Adelaide Lightning
October 17 vs. Sydney Uni Flames
Photo Credit: Geoff Tripp
The superstar point guard that is Leilani Mitchell has her first look at her former team. The Sydney Uni Flames travel to the land of the Lightning to face the franchise under new management.
Adelaide will be keen to propel Mitchell up onto a pedestal, as she will return from another strong stint in the WNBA (Phoenix Mercury). The Lightning's youthful side will lean on the talented guard throughout the season and this match-up will provide just that extra motivation.
---
Bendigo Spirit
October 18 vs. Perth Lynx
The Spirit's home opener spells trouble for any opponent, so who bigger to go up against than the rebranded Western Australian side. After traveling to Queensland for their opening week, the Spirit will be keen to kick things off on the right foot at home.
This fixture is highlighted with two of the best point guards in the league going head-to-head in Kelly Wilson and Tessa Lavey. The starting point guard for the Opals will return to her old stomping ground with fresh teammates by her side, while the raucous home crowd will do everything possible to spoil her homecoming.
Spirit's head coach Simon Pritchard can't wait to get the girls on their home deck.
"The first game in front of our home crowd will be a ripper. Bendigonians will see some of the best basketballers in the world running around on their home court.

"It may be a case of having to get in early, so I encourage all supporters to come along and continue that great, loud parochialism that sets Bendigo crowds apart from the rest of the league."
December 18 vs. Sydney Uni Flames
In the lead up to Christmas, the region surrounding Bendigo goes into full basketball mode thanks to the junior tournament that takes place.
With basketball first priority on many people's minds throughout this period, many fans rally behind the Spirit and this year will prove no different.
Bendigo General Manager General Manager Adam Tarr will look forward to the scene switching focus again this year when the Spirit battle the Flames.
"The Bendigo Junior Tournament (is) always a huge weekend of basketball action and the support we receive from regional Victorian associations for that round is wonderful."
---
University of Canberra Capitals
December 12 @ Dandenong Rangers
Photo Credit: Michelle Couling Photography
Despite hosting the Rangers in round 1, the Capitals travel to Dandenong on the 12th of December with stud guard Kathleen MacLeod returning to her former club for the first time since making the decisive switch.
MacLeod wasn't wanted property with the Rangers at the conclusion of the 2014/15 season, which makes this match-up have that little extra motivation.
---
Dandenong Rangers
December 18 vs. Melbourne Boomers
The Michele Timms Cup
The second leg of what's known as the Michele Timms Cup takes place at Dandenong Basketball Stadium and will have a Christmas theme to the occasion.
Continuing on from last year's successful Christmas event, where the club supports a chosen charity for the festive period, the Rangers go all out in a bid to help those in need.
Last year the Rangers were involved with the Salvation Army Xmas Appeal, which included patrons bringing a toy for a Christmas gift to those children less fortunate. The Dandenong community will once again rally around this time of year, while being able to see a classic on-court performance from the Melbourne based teams.
---
Melbourne Boomers
October 10 vs. Adelaide Lightning
Opening night for the Boomers kicks off another dimension for women's basketball in Melbourne.
A massive plunge by the Boomers to delve into fan engagement and attracting a family atmosphere has all of Melbourne's basketball community intrigued by what their local women's team has to offer in the upcoming season.
With General Manager Justin Nelson at the helm, Melbourne will go all out to pack the wonderful looking State Basketball Centre each and every game. Nelson understands the game takes centre stage, however juniors attending are looking for other ways to get involved.
"Whilst the game will always be the centrepiece, we want everyone to come along and have a fun night. With all of our new supporters from Deakin University Australia, we're planning on a big night to get things underway. Hopefully it won't be long before we have a Deakin section in the stands with the students cheering loudly and enjoying a great night out."
January 25 vs. Dandenong Rangers
The ultimate classic rivalry in the WNBL. Melbourne v Dandenong, battling it out for the Michele Timms Cup.
As if this game couldn't get any bigger? Well, the two sides are planning on starting a yearly trend on January 25, Australia Day eve.
Celebrating all of those involved in grassroots basketball, the new annual event will feature and focus on those players and families involved within the upbringing of basketball in people's lives.
Nelson believes this clash will be the next feature on the Australian sporting calendar.
"We are looking to make the Australia Day eve game against Dandenong an annual feature of the WNBL, played between two great rivals and showcasing elite-level women's basketball to a full stadium. Much like the AFL does with Essendon and Collingwood on Anzac Day. We want to celebrate Australia Day with a massive WNBL game."
---
Perth Lynx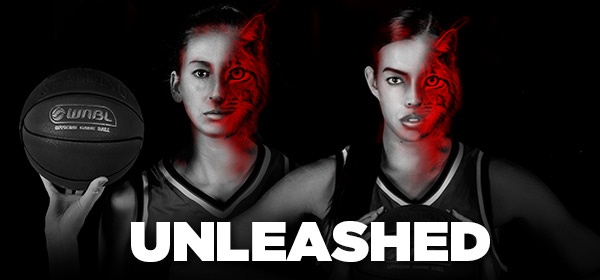 December 31 vs. Townsville Fire
One of the two newest clubs will look to pack out Bendat Basketball Centre when they tackle the reigning champions on New Year's Eve.
In what's set to be a jam packed event thanks to the occasion, there's absolutely no excuse to miss this one Perth fans. It's the perfect scenario as you begin your New Year plans; sit and watch quality basketball where your Lynx take it right up to the title holders before heading out and celebrating 2015.
---
SEQ Stars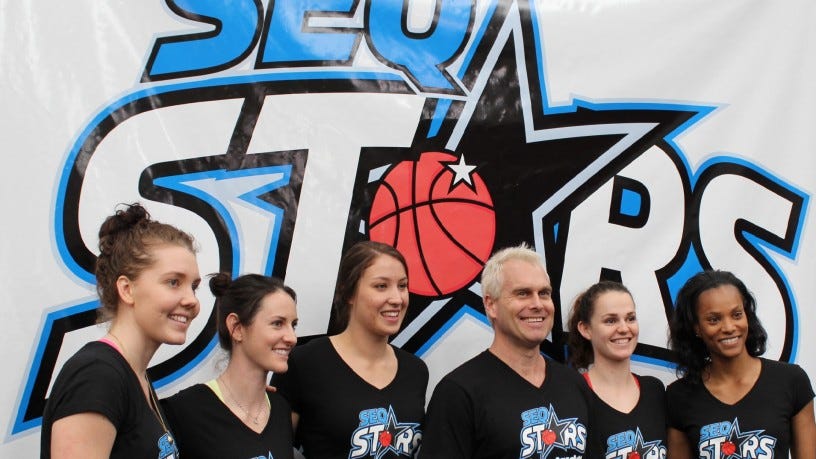 Dealer Trade SEQ Stars!
October 9 vs. Bendigo Spirit
It's GAME DAY!
The first cab off the rank in season 2015/16 involves the newest member of the family, the South East Queensland Stars. The Stars will build up this feature until the cows come home, hoping to pack out the Logan Metro and start their tenure in the best possible way.
The club, backed by head coach Shane Heal and his players have worked extremely hard to get this club off the ground and on it's feet, with one job left on the radar: up and running...and winning!
Don't doubt for a second that the Stars could begin the year with a boil-over, defeating the reigning grand finalists.
February 14 vs. UC Capitals
Can you feel the love?
Valentine's day in sunny Southeast Queensland means that basketball fans are in for a treat.
If you couldn't get enough of the SEQ Stars at this stage of the season, things are getting a whole lot more intimate! Bring your loved one, partner, friend... anyone to this game and you'll leave absolutely in love with the WNBL!
It's Valentine's day for ALL to be a part of.
---
Sydney Uni Flames
February 6 vs. Dandenong; February 13 vs. Perth; February 19 vs. Bendigo
Photo Credit: Michelle Couling Photography
All three of these home games to end the season could be absolute barn burners, much thanks to the positioning which the Flames could be in by seasons end.
The Sydney-siders will potentially fill a position around 4-6th place and three games at home to end a season doesn't come often.
Led by key Opals member Katie-Rae Ebzery, the Flames will need all of their fans on deck if they are to punch a ticket into the final four, all of which could come down to these final three games.
Competitive opponents, quality basketball, finals like atmosphere - not to be missed.
---
Townsville Fire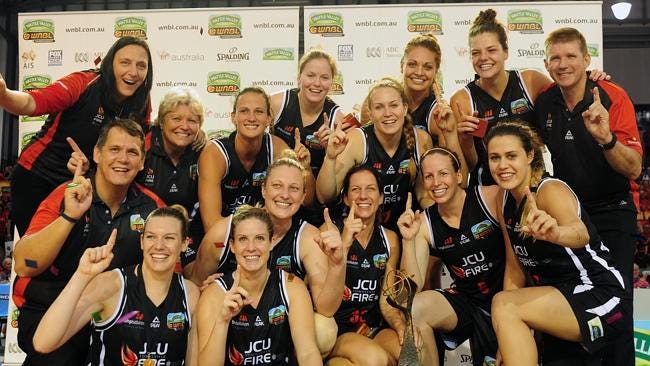 Reigning WNBL Champs!
October 10 vs. Bendigo Spirit
What a way to kick off the season for the reigning champions! Play your biggest rival in your own backyard while unfurling both the latest championship banner and the retired number of championship captain Rachael McCully.
Talk about a one-two sucker punch!
How about a third for when the Fire get off to the perfect start for season 2015/16 with a victory in front of a jam packed Townsville crowd?
Who wouldn't want to miss a club stalwart raise both the banner and her number into the rafters?
November 15 vs. Melbourne Boomers
It's heritage round for the Townsville Fire as they pay homage to the 15 years they have competed in the league.
A throwback uniform in the wings, Townsville go back in time for the night before facing off with their first ever opponent: The Boomers.
General Manager Richard Goodbody knows that Fire fans will be chomping at the bit for the fixture.
"We're looking forward to wheeling out some of our legends to mark the occasion, while we also intend to play in a one-off throwback strip that will commemorate our debut season in the WNBL.

"While a lot of time, effort and energy will go into the fixture, we also want to ensure that we focus on it being fun and providing a great experience at Townsville RSL Stadium."
With a host of goodies set to occur on game-day, Townsville faithful won't want to miss out on a seat when it comes to reliving their storied history!
---
For the full 2015/16 WNBL fixture that was released by Basketball Australia on Tuesday 18 August, please click here.
For a full list of team rosters, keeping you up-to-date until the October 9 tip-off, click here.