WNBL: Bishop leaves Canberra, clubs well represented on Opals squad
This week's edition of the WNBL round-up includes Abby Bishop's decision to leave the Canberra Capitals, their replacement for her; South East Queensland score their fifth player for their inaugural season; Sydney Uni sign import with WNBA experience and the Australian Opals were selected, with clubs well represented.
---
Starting with the Opals, a 12 player squad was announced during the week with the WNBL clubs all well represented.
Suzy Batkovic (Townsville Fire), Sara Blicavs (Bendigo Spirit), Natalie Burton (Perth Lynx), Katie Rae Ebzery (Sydney Uni Flames), Madeleine Garrick (Melbourne Boomers), Laura Hodges (Adelaide Lightning), Alice Kunek (Melbourne Boomers), Tessa Lavey (Bendigo Spirit), Elyse Penaluna (Melbourne Boomers), Belinda Snell (Bendigo Spirit), Stephanie Talbot (University of Canberra Capitals), Kelly Wilson (Bendigo Spirit) will play against Serbia, Italy, Venezuela and Spain over the next month.
Speaking with Maddie Garrick, she has high aspirations in solidifying her spot in the Opals squad, with that all starting with the change of club in the WNBL.
"(Melbourne head coach Guy Molloy) is a very sound coach, and I've sat down and planned out goal,".
"What I'm aiming to achieve now and what I'm going to do so I can reach my goals in the future. That certainly includes being in an Opals squad."
---
Abby Bishop won't be seen in the competition next season, after declining a contract with the Capitals in search of a more lucrative offer in Europe.
The Capitals wasted no time in searching for a replacement, signing Belgian centre Ann Wauters who last played for French club Villeneuve.
Wauters has previously played alongside teammate Lauren Jackson when the pair played for WNBA side Seattle Storm and Valencia in Spain.
The Belgian was excited when speaking with a local French newspaper about her latest contract.
"I have played in Asia, Europe and America. This adventure with the whole family Down Under sounded amazing to me."
University of Canberra now have five players on their list for season 2015/16, with Wauters joining Jackson, Abi Wehrung, Jess Bibby and Opal Steph Talbot.
---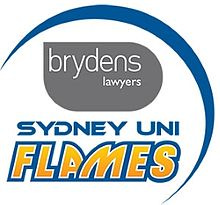 Imports are flavour of the week this week, as the Sydney Uni Flames announced that American Carolyn Swords has signed for the club.
Swords, who has previously played for the Chicago Sky and now New York Liberty (the same team as SEQ's Rebecca Allen) in the WNBA. Her European experience spans across Spain, Turkey and Italy, where she just finished with PF Umbertide.
Head coach Shannon Seebohm is thrilled to have a player of Swords' calibre on his roster.
"I'm extremely excited we have been able to secure a player of Carolyn's calibre to Sydney. She is an established player in the WNBA and brings a wealth of experience to our team. She will provide us with great inside presence and will also act as a defensive anchor that will complement the rest of our roster extremely well". - Seebohm
---
Finally, South East Queensland have scored shored up their fifth signing, with former Adelaide Lighting and Townsville Fire player Nadeen Payne.
Shane Heal is bolstering his squad with an emphasis on promising locals.
"Nadeen is a Queensland girl that has WNBL experience. She is coming off a knee injury and has recovered well and looked very good at trials." Heal said.

"She will play a valuable role with her mobility. She is another young signing that has significant upside as she is only 21 years old."