Discover more from The Pick and Roll
We're all about Aussie hoops. Independent, objective analysis and commentary. Insightful narratives built around Australian basketball. Read about our men and women in the NBA, WNBA, NCAA, Europe, national teams, NBL, WNBL, NBL1, prospects and more.
Over 2,000 subscribers
WNBL 2014/15: Round 8 Preview
Round eight will see Melbourne look to continue their new-found winning form with another two clashes, while Townsville will try to put further space between them and their challengers atop the WNBL table.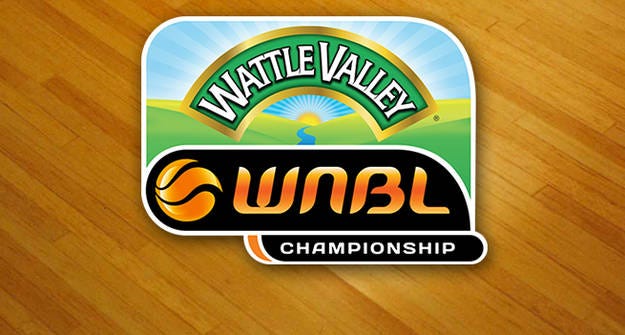 ---
Sydney Uni Flames vs. Bendigo Spirit
Friday, 5th December – 7:00pm (local time)
Sydney Uni and Bendigo will kick off round eight in a clash that suddenly becomes very important for both sides after each fell to Melbourne in round seven.
A slip-up here by either side could see them slip to fourth at the hands of the Boomers, should results go that way, which would be a disaster given the strong form shown by both the Flames and the Spirit in the early part of the WNBL season so far.
The Flames split their weekend with a tidy 12-point win at home over Adelaide before giving up a double digits lead late in the third term to lose to the Boomers in Melbourne.
That match came a day after the Boomers had also beaten the Spirit in Bendigo, with the home side struggling at the defensive end at times in the defeat.
Both sides are 6-3 and, despite their early season success, have shown signs of cracks, with the Flames showing they have the potential to throw in a poor performance while the Spirit have now shown they are not quite the team of near-invincibles that dropped just two games for the entire 2013/14 season.
You'd back both teams to bounce back, which should provide a brilliant contest. As for a result, the proven commodity is the safest bet but certainly don't discount the Flames at home.
Bendigo by 3
---
Dandenong Rangers vs. West Coast Waves
Friday, 5th December – 7:30pm (local time)
West Coast will embark on a tough road double in Melbourne in round eight, with their first stop at Dandenong.
The Rangers didn't play in round seven and will have used the time to iron out any more kinks at training, with the side now beginning to find its feet after a slow and disrupted start to the campaign.
Their last-start 20-point win over the Capitals a fortnight ago is an indication of where their season is heading, particularly with Penny Taylor (20 points, 8 rebounds, 4 assists, 4 steals) and Cappie Pondexter (25 points, 4 rebounds, 2 steals) doing it all and beginning to really exert their full influence on the young Dandenong side.
The Waves suffered another humiliating defeat at the hands of ladder-leading Townsville last weekend to the tune of 37 points and will be out to rectify that on the road.
West Coast has come out strong after shocking performances so far and has been able to knock off top sides in Sydney Uni and University of Canberra, and the Rangers will find themselves in trouble if they take their opponents lightly based on what they dished up last week.
Admittedly, the Rangers have much more firepower than their western opponents; however the lack of defensive effort shown by Dandenong at times may leave the door open for the visitors to cause an upset.
If Lindsey Moore gets going, this match could be as exciting a contest as any this season, however the home side is improving each week and should get another win.
Dandenong by 6
---
Melbourne Boomers vs. West Coast Waves
Saturday, 6th December – 3:00pm (local time)
The Waves will run into one of the form sides of the competition less than 24 hours later, with their road double concluding with a visit to the State Basketball Centre to tackle Melbourne.
Laurie Koehn has breathed new life into the Boomers' season, with the sharp-shooter making clutch plays down the stretch and providing another strong scoring option in two key wins against top four sides last week.
A successful trip to Bendigo, where young gun Bec Cole shone, was backed up a day later with a miraculous come-from-behind win over Sydney Uni, with a four-point play from Koehn late in the fourth giving her side the lead for good.
The Boomers suddenly sit fourth at 5-5 and have the opportunity to create further space between them and the fifth-placed Waves, who sit at 4-4, with the visitors' task made all-the-more difficult given their long trip from Perth and the match they will have played the night before.
Based on form and on paper the Boomers will get a win and consolidate their spot in the top four, with a mammoth effort from West Coast's stars needed if they are to be any chance of an upset.
Melbourne by 10
---
Bendigo Spirit vs. Adelaide Lightning
Saturday, 6th December – 7:30pm (local time)
Last time these sides met it was ugly, with the Spirit running riot and holding the Lightning to just 33 points for the entire match.
Having Laura Hodges back in their line-up will make a huge difference for Adelaide this time around, however they will still face an uphill battle to claim an unlikely victory.
The Spirit, despite playing their second game of a back-to-back and travelling home from Sydney, will be looking to put the foot down and rediscover their best form after last week's shock loss to Melbourne.
Gabe Richards came off the bench and put in a big performance against the Boomers, but will find it much tougher when she comes up against Hodges in what will be a marquee matchup and one to watch.
The key to this contest lies in the guard spots, with the much-vaunted Spirit backcourt of Belinda Snell and Kelly Wilson holding an advantage on paper.
Adelaide's form has steadily improved of late but toppling the Spirit in Bendigo may be just out of reach for the new wooden spoon favourites.
Bendigo by 10
---
Townsville Fire vs. Dandenong Rangers
Sunday, 7th December, 1:00pm (local time)
The ladder leaders will host seventh-placed Dandenong in what, at first look, would appear to be a big mismatch.
However, the Rangers are starting to click and will be looking to climb out of the lower half of the ladder and begin making their way towards the top four.
It will be a battle of contrasting styles, with frontcourt stars Suzy Batkovic and Cayla Francis to do most of the damage for Townsville inside while the undersized Rangers will rely on Penny Taylor and Cappie Pondexter for their points from the perimeter.
Francis in particular has been setting the WNBL alight so far in 2014/15 and will be a massive challenge for the Dandenong interior defenders to contain, while Taylor's length for a perimeter player and agility when playing as a forward will be a tough cover for whoever is guarding the Opals star.
While Dandenong knocked over the Fire a couple of weeks ago in Melbourne, heading up to Townsville, where the home side is undefeated, is another story and the Fire should prove too strong.
Townsville by 8
---
Photo Credit: Geoff Tripp
University of Canberra Capitals vs. Melbourne Boomers
Sunday, 7th December, 1:00pm (local time)
The University of Canberra and Melbourne will close round eight in another exciting matchup between two sides stacked with stars and on the fringe of the top four.
The Caps have struggled at times without Lauren Jackson and will be eagerly awaiting her imminent return to boost their chances of a finals berth, while the Boomers have won their past three games prior to this round and will look to keep the fire burning.
Abby Bishop proved too much inside for the Boomers on opening night when the Caps left Melbourne with a win, and the undersized visitors will struggle to contain the former Opal once more.
At the other end it has been all Tess Madgen so far in season 2014/15; however the addition of sharp-shooter Laurie Koehn looks set to change that after an impressive opening weekend that boosted her side to two great wins.
While the Boomers have their brigade of shooters, the Caps have their own in the form of Jess Bibby, Carly Wilson and Kristen Veal, and at home Bibby in particular seemingly finds another level when her side needs her.
That could prove the difference in what promises to be a tight tussle, as well as the heavy workload that Melbourne has endured over the past fortnight coming into play late in the game.
University of Canberra by 3