Discover more from The Pick and Roll
We're all about Aussie hoops. Independent, objective analysis and commentary. Insightful narratives built around Australian basketball. Read about our men and women in the NBA, WNBA, NCAA, Europe, national teams, NBL, WNBL, NBL1, prospects and more.
Over 2,000 subscribers
WNBL 2014/15 Round 7 Review
The WNBL has once again provided a brilliant weekend, in which the league leaders suffered a loss and dropped back down within the chasing pack. The Boomers scored a perfect 2-0 weekend claiming big scalps, while the Adelaide Lightning coughed up two half time leads. All this and more in this week's WNBL review.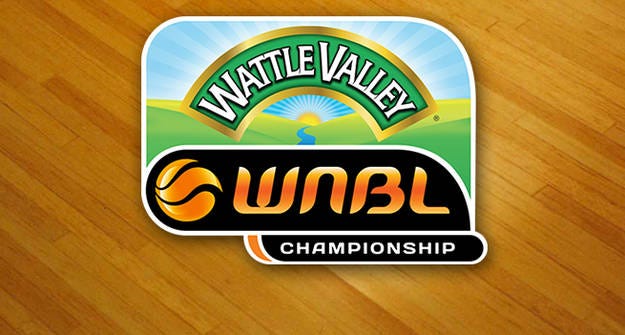 ---
Flames come from behind to steer away Adelaide
The Sydney Uni Flames kicked off round 7 on a high thanks to big second half performances from Leilani Mitchell and Paris Johnson, defeating the Adelaide Lightning 66-54.
The pair combined for 31 points on just 21 shots as the Flames forgot about their first half woes.
Despite just nine points in the opening quarter, the Flames lent on Leilani Mitchell to get the team out of trouble to trail by just two points at half time.
Shooting was not Sydney Uni's strong point on Friday night with a plethora of players struggling to knock a field goal down. Katie-Rae Ebzery (1-12), Hayley Mofatt (1-5), Rohanee Cox (2-7), Mikaela Ruef (1-7) all joined forces to keep the Lightning in the game.
Laura Hodges once again played a lone hand with 21 points and five rebounds, while Jess Foley chipped in as much as she could with 11 points, seven rebounds and five assists.
The Flames finished off the game strongly, dispatching the tired looking Lightning with a 20-12 final term to complete the comeback with ease.
Sydney Uni 66 (Mitchell 16, Johnson 15, Ebzery 10)
Adelaide 54 (Hodges 21, Foley 11, Bunton 7)
---
Brave Boomers kick-start season with victory in Bendigo
Behind the brilliance of team basketball, the Melbourne Boomers have completed the difficult challenge of claiming victory against one of the toughest teams in the competition, the Bendigo Spirit on the road 73-70.
The Boomers were on a high after starting the game with the fresh new face of Laurie Koehn, energising the young Melbourne outfit. However, it was Kelly Bowen who dominated the opening part of the game, scoring a total of nine points all up to go along with three rebounds.
The cavalry then came to the charge with point guard Rebecca Cole notching 18 points as she was joined by Tess Madgen (14 points) and Rebecca Allen (11 points) in double figures.
Kelsey Griffin and Gabe Richards (15 points, 8 rebounds) were the best from Bendigo, as expected with Melbourne struggling to match up to their size. Griffin (22 points, 13 rebounds, 3 steals) stormed Bendigo back into contention as Melbourne's lead dwindled away until the point the Spirit stole the lead.
Melbourne then had to back up their performance with a trip back home to host the Sydney Uni Flames on Sunday.
Bendigo 70 (Griffin 22, Richards 15, Blicavs 12)
Melbourne 73 (Cole 18, Madgen 14, Allen 11)
---
Bishop rocks Adelaide with birthday performance
The birthday girl Abby Bishop has struck down the Adelaide Lightning as they fail to capitalise on a half time lead for the second time this weekend.
Bishop was a beast totalling 31 points and 15 rebounds on another stellar performance sure to claim her player of the week honours.
She was joined by teammate Steph Talbot who also recorded a double double with 16 points and 10 rebounds, showcasing the Capitals brilliant second half.
The Capitals gave up a total of six points through the third stanza with a total of 22 points conceded in the second half.
University of Canberra's attack on the offensive glass was a major difference maker in the contest, grabbing 14 offensive boards to score 14 second chance points.
Angela Marino paced the Lightning with 14 points, while Amy Lewis had 12 off the bench.
Adelaide has now dropped to 2-8, now needing to muster up some quick wins to keep up with the rest of the competition.
Uni of Canberra 76 (Bishop 31, Talbot 16, Bibby 8)
Adelaide 60 (Marino 14, Lewis 12, Hodges 9)
---
Townsville put clamps on flat Waves
In what was the biggest statement of the round, the Townsville Fire have easily taken account for the West Coast Waves when they travelled to Townsville on Saturday night.
The 83-46 victory was thanks to shut out defence in the first and final quarters, allowing just nine and 11 points respectively.
Micaela Cocks was ever efficient with 21 points on 8-10 shooting, including five three pointers in her 25 minute stint. Cayla Francis continued her MVP form with 18 points and 15 rebounds which included seven offensive rebounds.
For the Waves, Sarah Graham was their best with 17 points and four rebounds, as import Lindsey Moore struggled with just four points on 2-9 shooting.
Louella Tomlinson registered eight points and 12 rebounds, while securing two steals and two blocks, however was caught out too many times (three turnovers, 3-13FG).
Townsville 83 (Cocks 21, Francis 18, Harmon 13)
West Coast 46 (Graham 17, Tomlinson 8, Smith 5)
---
Photo Credit: Michelle Couling Photography
Double trouble Boomers score perfect weekend
Melbourne have solidified home court and quite possibly rescued their season all in one weekend with the come from behind win over the Sydney Uni Flames 83-77.
Down on confidence throughout the third quarter and lacking a go-to player as Tess Madgen was kept quiet during the contest, up stepped new import Laurie Koehn to ignite the crowd knocking down a three pointer plus the foul in the final quarter.
Koehn's breakout Boomers game included two big triples in the final quarter which sent the Melbourne crowd into meltdown during their 29-14 rout in the fourth stanza. Her 20 total points paced the Boomers alongside Rebecca Allen's 20 points, eight rebounds and five assists.
The Flames, who were without Rohanee Cox would be disappointed with their fourth quarter performance, failing to convert on multiple possessions in a row. Katie-Rae Ebzery improved her shooting from her last performance as she tallied 17 points, while Paris Johnson, Casey Samuels and Leilani Mitchell (11 assists) scored 12 each.
Melbourne 83 (Koehn 20, Allen 20, Thompson 13)
Sydney Uni 77 (Ebzery 17, Johnson 12, Mitchell 12)