WNBL 2014/15 Round 6 Recap
Round 6 was another interesting week in the WNBL with teams rising, falling and a blockbuster overtime game! Find out more with the Round recap.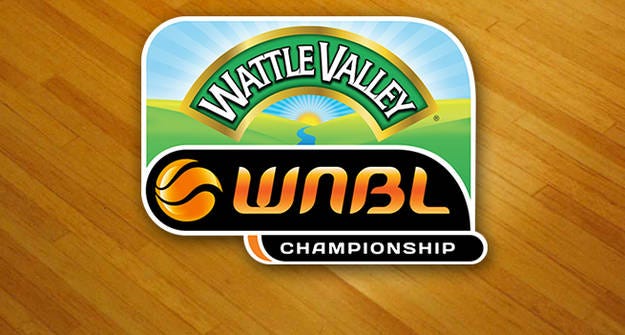 ---
Townsville dispatch lowly Lightning
The Townsville Fire continued their hot start to the season, easily taking care of the struggling Adelaide Lightning 71-53 at the Adelaide Arena on Friday night.
Adelaide have now dropped three straight and staring down the barrel at a fourth straight loss as they took on the Melbourne Boomers later that weekend. Their point of weakness is their offence, something they can't seem to extend as they have scored just 59, 53 and 33.
Suzy Batkovic led the way for the visitors, being one of two Fire players that recorded double doubles. Batkovic (17 points, 11 rebounds) was joined by star teammate Cayla Francis who scored 10 points and grabbed 12 rebounds.
For the Lightning, no player scored in double figures, with Carley Mijovic scoring nine points. Laura Hodges was the best for the home side, despite playing just 26 minutes. Her eight points and nine rebounds enough for the offensively starved Lightning.
Adelaide 53 (Mijovic 9, Hodges 8, Bunton 8)
Townsville 71 (Batkovic 17, Cumming 13, Francis 10)
---
Boomers solidify home cookin' with victory over Adelaide
Off the back of two tough defeats the week prior, the Melbourne Boomers have their home court summed up with a solid 78-61 victory over the Adelaide Lightning.
Coming off a back-to-back, the Lightning held strong for the opening half, yet couldn't quite maintain the needed intensity to stick with the Boomers for the full 40 minutes.
Photo Credit: Michelle Couling Photography
Laura Hodges was again the shining light with 16 points and six rebounds, while Jess Foley certainly lent a helping hand with 14 points of her own.
Despite shooting at a better clip than previous results, the Lightning again shot sub par of 40% while turning the ball over 15 times.
For the Boomers, it was much of the same with Tess Madgen showing the league her MVP form with 22 points, eight rebounds and seven assists. Olivia Thompson was efficient in her 17 points and seven rebounds, shooting a very cool 8-9 from the field. Rebecca Allen also pitched in with 13 and eight boards.
Melbourne 78 (Madgen 22, Thompson 17, Allen 13)
Adelaide 61 (Hodges 16, Foley 14, Bunton 9)
---
Taylor, Pondexter lead Rangers to victory
Big first and fourth quarters from the Dandenong Rangers have seen the home side taste success in a 92-72 win over the University of Canberra Capitals.
The Rangers led by double digits after the opening ten minutes and nearly replicated their dominance in the final period to secure the 20 point victory.
Combinations of Penny Taylor, Cappie Pondexter and Kathleen MacLeod proved too much for the visiting side as 61 points spread across these three players was the difference.
Dandy couldn't buy a basket in the opening minutes of the game as the Capitals bounced out to an early 6-0 lead. From there, new Rangers bench spark Annalise Pickrel did exactly that and provided a huge boost to her side reeling off all 11 of her points in the first term.
Canberra then seemed to have no answer for the Rangers offence; beating them in every aspect including keeping rebound hungry Abby Bishop to just six rebounds, despite her 19 points.
The Caps were led by Steph Talbot who registered 20 points and nine rebounds, yet will look to improve once again when they face the Lightning next week.
Dandenong 92 (Pondexter 25, Taylor 20, MacLeod 16)
University of Canberra 72 (Talbot 20, Bishop 19, Veal 14)
---
Waves keep reeling, knock off Sydney Uni
West Coast has once again upset one of the league contenders, this time defeating the Sydney Uni Flames 79-74 in what was a close encounter in Alice Springs.
The Waves were once again led by Lindsey Moore who is starting to find some ridiculous form, something which clubs having to face West Coast in the near future would be very concerned about. Moore capped off the victory with 24 points, seven assists, five rebounds and two steals.
Louella Tomlinson provided great support with 19 points, six rebounds and a pair of blocks and steals. Darcee Garbin was the energy off the bench, with 12 points and two steals which included nine points from the free throw line.
Sydney Uni heavily relied on Leilani Mitchell once again, who scored 23 points, despite five turnovers. Katie-Rae Ebzery (11 points), Rohanee Cox (12 points) and Mikaela Ruef (11 points) all reached double figures.
West Coast 79 (Moore 24, Tomlinson 19, Garbin 12)
Sydney Uni 74 (Mitchell 23, Cox 12, Ruef 11)
---
Top tier thriller sees Bendigo reign in OT
It was another intense battle between two of the best WNBL teams in the business. The Townsville Fire couldn't quite get over the line on the road as the Bendigo Spirit scored a 78-75 victory.
In what was a high scoring first half in context, Bendigo controlled the course of the opening twenty minutes thanks to their spot up shooting and keeping the Fire's bigs in check.
From there, a defensive mastermind played out in Bendigo Stadium as neither team scored 30 points in the second half.
Despite the Spirit having multiple chances in the fourth quarter to pull away, their inability to put the ball in the basket late meant that the Fire grabbed a two point lead with just 14 seconds left off a Rachael McCully shot.
However Bendigo was able to tie the game thanks to a Kelly Wilson step back jumper to take the game into overtime.
Townsville led throughout the overtime period; however it was once again a Spirit rally which ended with Kristi Harrower knocking down two free throws to ice the game.
Bendigo 78 (Griffin 24, Blicavs 13, Wilson 12)
Townsville 75 (Batkovic 17, Newley 13, Cocks 12)