Discover more from The Pick and Roll
We're all about Aussie hoops. Independent, objective analysis and commentary. Insightful narratives built around Australian basketball. Read about our men and women in the NBA, WNBA, NCAA, Europe, national teams, NBL, WNBL, NBL1, prospects and more.
Over 2,000 subscribers
WNBL 2014/15: Round 6 Preview
The logjam in the middle of the WNBL table only got busier in round five, and a number of teams will be looking to gain an advantage with a win in round six.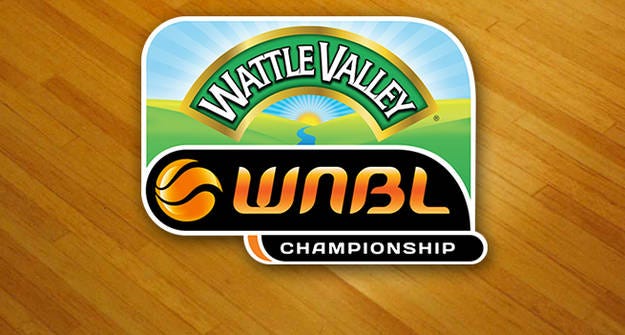 ---
Adelaide Lightning vs. Townsville Fire
Friday, 21st November – 5:00pm (local time)
Adelaide and Townsville will do battle to kick off round six in the only Friday night clash of the weekend.
The Lightning have struggled of late, dropping their past two matches and falling to a 2-4 season record. Their brilliant win in Sydney seems a decade ago, with their sputtering offense managing a paltry 92 points across the last fortnight in heavy losses to Bendigo and Sydney Uni, both at home.
The Fire, meanwhile, are sitting pretty in second spot and have put their only loss in Dandenong behind them, comfortably accounting for Melbourne at home to bounce back to their winning ways. This will be only their second match away from home, and they will be searching for their first win on the road this season.
Cayla Francis has enjoyed an outstanding start to the year, top-scoring for her side in every match so far this year, and will likely prove a handful for the Adelaide interior defence to handle, while her partner down low in Suzy Batkovic has also been in stellar form.
Adelaide's season was building after they delivered Sydney Uni's only loss of the season in an overtime thriller, but since then it has taken a hard nose dive and suddenly they are in desperate need of a win. Unfortunately for the home side, they will have to climb Mt. Townsville to get that important W, and based on current form it looks very unlikely.
Townsville by 10
---
Melbourne Boomers vs. Adelaide Lightning
Saturday, 22nd November – 3:00pm (local time)
Melbourne will welcome Adelaide less than 24 hours later in what will be a very tough ask for the Lightning to back up.
The Boomers suffered two defeats on a tough road double last weekend, with trips to Sydney and Townsville returning nothing and seeing Melbourne slip to 2-5 on the season. Tess Madgen continued her incredible run of form with 35 points on 10-for-13 shooting against the Flames, but the rest of her side combined for just 43 points in the loss before the Fire blew the Boomers away just a day later.
Coming off a match on Friday night and a plan trip from Adelaide to Melbourne, the Lightning will need plenty to go right if they are to avoid a winless weekend and fall even further out of finals contention in the early stages of the season.
Melbourne has been much better at home, and with Madgen likely to get the scoring help she so desperately needs this week it should add up to an important win for the Boomers and another loss for the struggling visitors.
Melbourne by 10
---
Dandenong Rangers vs. University of Canberra Capitals
Saturday, 22nd November – 6:30pm (local time)
The Rangers and the Capitals will meet in a match that features two sides in need of a win to stay in touch with the top four.
Dandenong's star-studded roster fired against Townsville two weeks ago but the Rangers remain last on the table at 2-6 after another poor defensive display in a home loss against Bendigo. For the fourth time in five contests Dandenong conceded far too many points, with the 89 they allowed to the Spirit meaning they have now allowed 380 (89, 93, 101, 97) points in their past four losses.
The Capitals fell at the buzzer in Perth to the much improved and now fourth-placed Waves, and will be looking to avoid a third loss in four starts when they travel south. Abby Bishop continues to be their best player week in, week out, and will be out to replicate her 28-point, 12-rebound showing when these sides last met; a 101-72 win to the Caps, albeit in a match which didn't feature Penny Taylor.
Despite the loss to West Coast last week, the Capitals will start favourites given their most recent meeting with Dandenong and the home side's defensive woes. Stopping Bishop is the key for the undersized Rangers, while Taylor should make a huge difference to the score line at the other end. Whether she, and the change of venue, will be enough for a 30-point turnaround remains to be seen.
University of Canberra by 2
---
West Coast Waves vs. Sydney Uni Flames
Saturday, 22nd November – 7:30pm (local time)
West Coast are in the top four of the WNBL after round five and will host the top-placed Sydney Uni Flames in what should be an entertaining clash.
The home side got an important W on the back of some Lindsey Moore magic last week against University of Canberra, with the import nailing a jumper at the buzzer to seal a two-point win. Fellow American Cassie Harberts also put in a mammoth performance in what was easily her best showing of the season, helping to cancel out the damage done by Abby Bishop at the other end.
Sydney Uni accounted for Melbourne despite Tess Madgen's scoring spree and will be chasing a 6-1 start to the season with a win in Perth. Leilani Mitchell continues to lead her side brilliantly each week and simply must be the focal point of the Waves' defensive outfit.
The Waves will be riding high after their dramatic win against the Caps, but tackling the in-form Flames will prove a much tougher task. Moore and Harberts will need to fire on all cylinders again, however with Mitchell and Ebzery doing likewise at the other end it may mean a tight loss for the home side.
Sydney Uni by 3
---
Bendigo Spirit vs. Townsville Fire
Saturday, 22nd November – 7:30pm (local time)
The match of the round concludes the weekend's action, with a grand final rematch on Saturday night set to pit Bendigo and Townsville against one another for the second time so far this season.
It will be second versus third on the ladder, with the Spirit looking to defend their home court and get one back on the Fire after a close loss in round one in Townsville.
Sara Blicavs has been in tremendous touch for the Spirit and is coming off a 24-point effort in round five, while Kelly Wilson played provider as she dished up 10 assists in the win over Dandenong.
The matchups inside the paint is where the match will likely be decided, with the likes of Gabe Richards, Kelsey Griffin, Cayla Francis and Suzy Batkovic all sure to have a say in how the match plays out. Stopping the juggernaut that is Francis right now is the home side's main worry, however having Richards at their disposal should help this cause significantly.
Coming off a match the night before in Adelaide may also prove a factor for Townsville, while the Fire haven't been as hot on the road so far this season and there is no bigger test than a trip to Bendigo. Flip a coin for the result of what should be a high quality contest between two of the competition's absolute best.
Bendigo by 1