Discover more from The Pick and Roll
We're all about Aussie hoops. Independent, objective analysis and commentary. Insightful narratives built around Australian basketball. Read about our men and women in the NBA, WNBA, NCAA, Europe, national teams, NBL, WNBL, NBL1, prospects and more.
Over 2,000 subscribers
WNBL 2014/15 Round 4 Recap
Six games in Round 4 provided us with a couple of spurring upsets along with an absolute belting at the hands of the defending champs, which pitted the lowest score in one franchise's history. Find all that out and more, in this week's Pick and Roll WNBL round recap!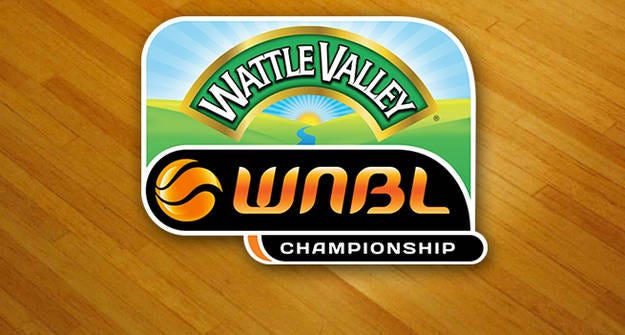 ---
Ebzery, Flames too hot for Uni of Canberra
Big plays up and down the floor from Sydney Uni star Katie-Rae Ebzery meant the Flames stormed past the Capitals 76-60 in their Wednesday night showdown.
Ebzery was superb, going off for 26 points and seven rebounds, all on 9-14 shooting. Despite other Flames starters struggling from the field, including Leilani Mitchell (2-9), Mikaela Ruef (2-7) and Rohanee Cox (4-12) it was Ebzery who controlled the floor to steer her team to victory down the stretch.
She was helped out by terrific bench production as Tahlia Tupaea (12 points) and Paris Johnson (11 points) both reached double figures, with Tupaea perfect from the field which included two triples at big moments.
For the visitors, it was simply a case of leaning on star captain Abby Bishop, who finished the game with 29 points, 14 rebounds and four assists. Alice Coddington was the only other Capital who reached double figures with 10 points.
Sydney Uni 76 (Ebzery 26, Tupaea 12, Johnson 11)
University of Canberra 60 (Bishop 28, Coddington 10, Talbot 9)
---
West Coast's big performance shocks Spirit
It wasn't tipped to be one of the marquee match-ups of the round, however the West Coast Waves obviously felt like they had other ideas, putting an absolute cracker of a performance on for their home fans and proving that their improvement over the off-season and come in leaps and bounds. The Waves shocked the WNBL community on Friday night with a 72-61 victory over the Bendigo Spirit.
West Coast restricted their opponents to 15 points of less in three of the four quarters, something which stood out in their defensive statement across the entire 40 minutes. Louella Tomlinson led the way with 14 points, five rebounds and five blocks, restricting anything that came her way.
Down the other end it was Deanna Smith who led all scorers with 17 points, while import Lindsey Moore was excellent for 15 points, six assists and two steals. Darcee Garbin was the all-round hero for the Waves, whose impact off the bench certainly did not go unrecognised. Eight points, five rebounds, seven assists and a pair of blocks capped off a great night for both Garbin and the Waves.
Bendigo didn't have many answers on Friday night, with the team shooting a poor 32% from the floor. Their core players in Belinda Snell (2-13FG), Sara Blicavs (2-7FG), Gabe Richards (4-12FG), Kelsey Griffin (2-10FG) and Chelsea Aubry (1-7FG) all struggled on the offensive end, with credit having to be given to the home side's defensive efforts.
Kelly Wilson led the team in scoring with just 12, while Griffin was able to notch 11 points, seven of them from the free throw line.
Bendigo had the chance to bounce back later in the weekend when they took on the Adelaide Lightning.
West Coast 72 (Smith 17, Moore 15, Tomlinson 14)
Bendigo 61 (Wilson 12, Griffin 11, Richards 8)
---
Rangers stop streaking Fire on Penny Taylor's season debut
The Dandenong Rangers welcomed back hometown hero Penny Taylor this past weekend and their game plan went like clockwork against the previously undefeated Townsville Fire, 79-72.
It was thanks to the now new WNBL dynamic duo of Penny Taylor and Cappie Pondexter who stole the show to put out the Fire, with the pair shooting the lights out of the stadium to register the victory.
Taylor finished with 21 points, five rebounds and four assists while Pondexter had 16 points of her own to go along with four assists and three steals.
As the Rangers' slender margin was slowly being evaporated in the final quarter, it was Taylor who stepped up to the plate to extinguish the Fire which included four three pointers in the fourth period.
While Townsville's undefeated start to the season is over, they certainly provide plenty of headaches for opposing teams. Their front court was once again dominant as Suzy Batkovic (16 points, 14 rebounds) and Cayla Francis (17 points, 6 rebounds) controlled patches of the game. Jillian Harmon was serviceable off the bench as she finished with 11 points and five rebounds on five of seven shooting.
Dandenong 79 (Taylor 21, Pondexter 16, Scherf 11)
Townsville 72 (Francis 17, Batkovic 16, Harmon 11)
---
Bishop's big game controls all sorts of Waves
University of Canberra Capitals captain Abby Bishop was at it again on Sunday afternoon as the Caps cruised to a double digit victory over the West Coast Waves 64-54 in Canberra.
Bishop was simply everywhere, finishing with 17 points, 18 rebounds and three steals in her 40 minute display. At no stage of the game did it feel like the Capitals were losing control of the contest, with their captain leading the charge at both ends of the floor.
Kristen Veal was also strong for the home side, registering 17 points, six rebounds and four assists. Her first points, a triple off the Capitals first possession of the game, sent a message to their opponents early and never looked back.
The Caps front court pairing of Bishop and Steph Talbot cleaned up most of the rebounds, as Talbot chalked up nine of her own. Canberra declaring a distinct advantage in that statistic, a 47-29 rebound count tells the story.
West Coast was led by their backcourt paring of Lindsey Moore and Louella Tomlinson who scored 16 points apiece. However, there wasn't much else coming from the offensive end as their next best came from Sarah Graham and Deanna Smith who each had five.
University of Canberra 64 (Bishop 17, Veal 17, Talbot 12)
West Coast 54 (Moore 16, Tomlinson 16, Graham 5)
---
Boomers trounce Rangers thanks to Cole, Madgen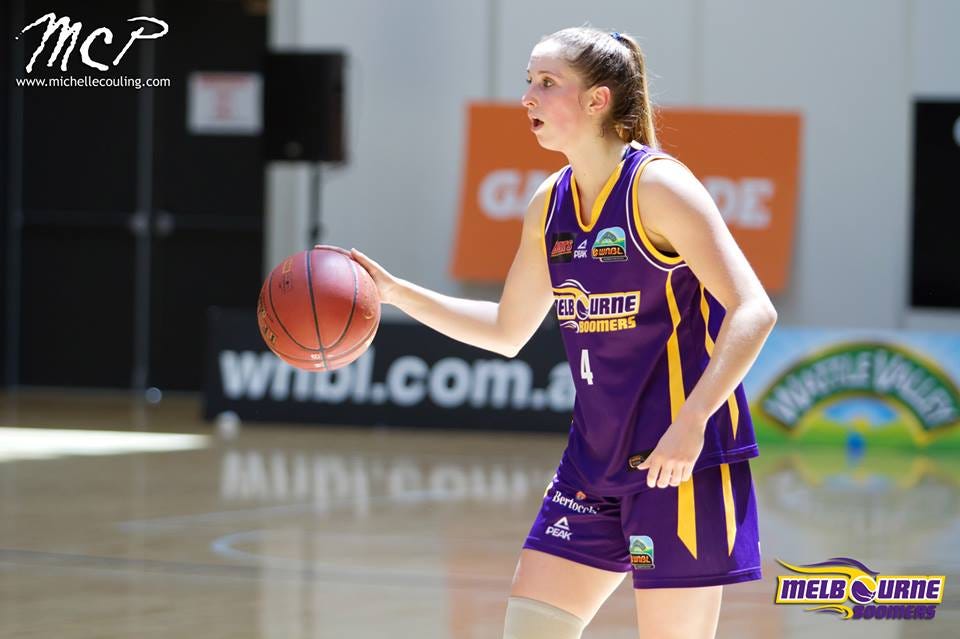 Photo Credit: Michelle Couling Photography
Off the back of three straight defeats to start the 2014/15 WNBL season; the Melbourne Boomers have secured their second straight victory, defeating the highly fancied Dandenong Rangers 93-77 on Sunday afternoon.
Big games from Rebecca Cole and Tess Madgen set the game up for the Boomers, which gave their home fans something to cheer about as the final buzzer rang loud inside Melbourne's State Basketball Centre.
Cole finished with 25 points, four rebounds and five assists while Madgen (13 points, 8 rebounds, 12 assists) was excellent on the offensive end proving that she is one of the best creators in the league.
The hot shooting Boomers kept pace with the Rangers in the opening quarter, where it felt like neither team could miss a shot. This was evident in the score as by half time the Boomers had put up 53 points to lead the Rangers by 10.
As both teams ended the game above 50% from the floor (Melbourne 56%, Dandenong 52%), it proved to be an exciting game for the neutral.
Penny Taylor was yet again magnificent with 26 points, while Cappie Pondexter was again serviceable with 16 points and six rebounds. With the Rangers having such a large spread of scorers, no other player managed to reach double figures.
For the Boomers, young guns Rebecca Allen (19 points) and Olivia Thompson (16 points, 6 rebounds, 3 steals) joined in on the explosion of offensive action as the team marched on to a commanding victory.
Melbourne 93 (Cole 25, Allen 18, Thompson 16)
Dandenong 77 (Taylor 26, Pondexter 16, MacLeod 9)
---
Spirit embarrass Lightning
The Bendigo Spirit had little work to do as they bounced back from their disappointing result earlier in the weekend as they easily dispatched the Adelaide Lightning 76-33.
It was the Lightning's lowest score in franchise history as the home side had no answers for the stifling defence put upon them from the back-to-back champions.
Adelaide managed just 14 points in the opening half, which included a dismal four points in the entire second term as the team shot 17% from the floor in the first twenty minutes.
Bendigo's 30-4 run in the second stanza meant the game was done and dusted by half time, as Sara Blicavs (20 points, 8 rebounds) and Madeleine Garrick (17 points) were to put on a show.
The Spirit's defensive efforts are shown in bold on the final stat sheet, registering nine steals and an incredible 51 rebounds as their opponents shot just 20.6% from the field, including 1-16 from beyond the arc. It didn't get much better from the free throw line; as the Lightning converted just six of their 14 attempts, a putrid 43% return.
Despite the bitter night, Amy Lewis was the Lightning's top scorer with six points, surprising on 2-2 shooting. At the other end of the scale were the likes of Kelly Faris (0-9FG 0 points), Angela Marino (1-9FG, 3 points), Jess Foley (2-11FG) and Carley Mijovic (2-11FG).
Adelaide will look to rectify their woeful performance as they take on the Sydney Uni Flames next week.
Adelaide 33 (Lewis 6, Bunton 5, Mijovic 5)
Bendigo 76 (Blicavs 20, Garrick 17, Snell 14)