Discover more from The Pick and Roll
We're all about Aussie hoops. Independent, objective analysis and commentary. Insightful narratives built around Australian basketball. Read about our men and women in the NBA, WNBA, NCAA, Europe, national teams, NBL, WNBL, NBL1, prospects and more.
Over 2,000 subscribers
WNBL 2014/15: Round 3 Preview
Round three of the 2014/15 WNBL season sees a number of important clashes, with teams looking to gain an early season advantage in the top four.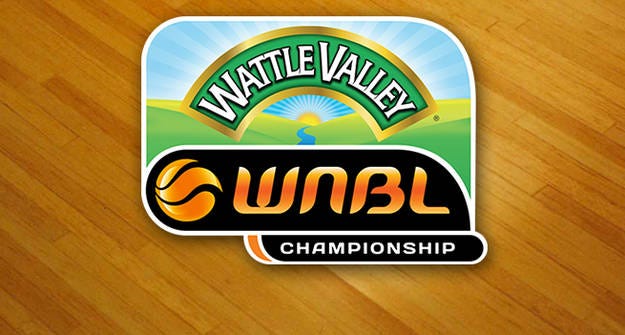 Bendigo Spirit vs. Dandenong Rangers
Thursday, 30th October – 7:30pm (local time)
Victorian rivals Bendigo and Dandenong will square off to start round three in what shapes as a crucial clash for both sides for different reasons.
A loss for the Rangers will be catastrophic, leaving them at 1-3 ahead of another tough clash with University of Canberra in two days time.
The Spirit will also be looking to avoid a loss, which would set them back to 2-2 and right in the middle of the pack.
Gabe Richards and Kelsey Griffin will hold all the aces inside against the inexperienced Lauren Scherf and the undersized Annalise Pickrel and Tegan Cunningham, which will be where the Rangers will need to lift.
In contrast, the Rangers will need Cappie Pondexter and Kathleen McLeod to gain an advantage at the perimeter against Kristi Harrower and rising star Tessa Lavey.
The Rangers have had an interrupted start to the season and it showed in round two as they slumped to two straight losses, and with the Spirit hitting some form last week in two wins they will be tough to beat at home.
Bendigo by 3
---
Townsville Fire vs. Adelaide Lightning
Friday, 31st October – 7:00pm (local time)
Townsville are one of two undefeated sides after two weekends of action, and will fancy their chances against Adelaide at home in this clash.
The Lightning won at home last week over an undermanned Dandenong side to get on the board in season 2014/15, however the win was far from convincing when it is considered who the Rangers were missing.
Townsville, on the other hand, are absolutely flying with impressive victories over Bendigo and West Coast, and will play their third straight home game to open the season when they host their southern opponents here.
Cayla Francis has been in brilliant form and her partnership with Suzie Batkovic is one that will be very difficult to overcome for many sides, leaving Laura Hodges with a mammoth task on her hands.
While Adelaide hasn't been the worst side in the league so far this season, the Fire should comfortably make it three from three at home to open the season.
Townsville by 7
---
University of Canberra Capitals vs. Dandenong Rangers
Saturday, 1st November – 1:00pm (local time)
The Capitals welcome the Rangers to Canberra in another huge clash, with the visitors coming off a game two days earlier. Both sides are below .500 at the start of round three and will be looking to get a win or risk falling further behind the pack.
University of Canberra were solid in defeat at Bendigo last weekend and face another stern test against the Rangers who, despite sitting with just the one win, have a roster stacked with talent.
The key for Dandenong is whether they can contain Abby Bishop, who has started of the 2014/15 season in fine form and has proven a handful for undersized teams like the Rangers.
Ensuring the Capitals' shooters are kept in check is also critical, with Jess Bibby and Carly Wilson so often the barometers of their side's fortunes.
There has been an unhealthy reliance on Cappie Pondexter for offense so far this season for the visitors, and with Alice Kunek working her way back from injury on limited minutes it will be up to Tegan Cunningham and Annalise Pickrel to again pick up the slack.
While both players have started off the season strongly, it will take more than three players firing to beat the Capitals in Canberra.
University of Canberra by 3
---
West Coast Waves vs. Melbourne Boomers
Saturday, 1st November – 6:30pm (local time)
This matchup pits too clubs desperate for a win against eachother, with the Boomers still winless after three games and the Waves looking to bounce back from their humiliating defeat in Townsville.
West Coast looked to be a much improved outfit at the conclusion of round one but put in a showing against the Fire that suggests nothing much has changed, despite boasting a much better roster this season.
Lindsey Moore struggled to get going against the Fire and can't afford another poor shooting night, while fellow import Cassie Harberts has been very underwhelming so far and will need to start providing her team with more at the offensive end.
Melbourne have endured a horror start, facing what may well be three of the four best teams in the league by season's end and are the only team sitting without a win heading into the third week of the season.
The loss of Opal Rachel Jarry has hit hard for the young and undersized Boomers, and while they have been in winning positions against Bendigo and University of Canberra, they have lacked the composure that Jarry brings to finish off the job.
While the Boomers will be desperate to get off the mark, the Waves will want to dispel any notion that they haven't improved with a strong performance at home. Toss a coin.
West Coast by 1
---
Sydney Uni Flames vs. Adelaide Lightning
Saturday, 1st November – 7:00 (local time)
Sydney Uni has been the surprise packet of the season to date with two very good away wins at Dandenong and Canberra, and now get their chance at home.
The Flames have got plenty out of stars Leilani Mitchell and Katie-Rae Ebzery, while Mikaela Ruef, Tahlia Tupaea and Casey Samuels have all provided great minutes as well.
The Lightning will play 24 hours earlier in Townsville in a tough road double for the weekend, which may prove decisive in a tight contest.
Laura Hodges has been the standout, as expected, for Adelaide, but with a roster boasting names like Jess Foley and Carley Mijovic there are plenty of reasons why the Lightning can make a splash this season.
The Flames, however, are rolling and for Adelaide to come into the match off a match in far-north Queensland just 24 hours earlier may be too much to ask of the visiting side.
Sydney Uni by 6