Discover more from The Pick and Roll
We're all about Aussie hoops. Independent, objective analysis and commentary. Insightful narratives built around Australian basketball. Read about our men and women in the NBA, WNBA, NCAA, Europe, national teams, NBL, WNBL, NBL1, prospects and more.
Over 2,000 subscribers
WNBL 2014/15 Round 14 Preview
With just four rounds to go, the WNBL season is heating up as the race to the playoffs is well and truly on. Six teams vying for four post-season spots means that every game matters. Round 14 will prove no different.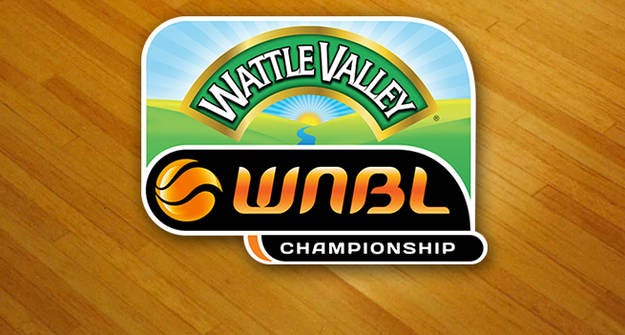 ---
Bendigo Spirit vs. University of Canberra Capitals
Friday 23rd January, 7:30pm (local)
These two teams are coming off completely different games this past week, as the Bendigo Spirit suffered a heart breaking loss to the in-form Dandenong Rangers, who are now breathing down their neck in third place.
The UC Caps on the other hand, couldn't have been happier with a gutsy performance in their three point victory over cross town rivals Sydney Uni.
The Capitals big win sees them back in the playoff hunt as they sit sixth just one game outside the top four.
With such big implications for both teams in this game, expect them to go bullet out of a gun straight from the tip off.
Just as Dandenong beat the Spirit last week, the Capitals will need to not only rely on their stars, they will need to find a way to get three or more of their players going to counter the star studded home side.
Watch for Steph Talbot to join in the action with Abby Bishop and Lauren Jackson, as she will provide the X-Factor if Canberra can find success.
For the Spirit, a better performance from Belinda Snell will be the key after her disappointing shooting display in Dandenong last week where she went just 1-6 from the three point line.
Bendigo by 7
---
Dandenong Rangers vs. Adelaide Lightning
Friday 23rd January, 7:30pm (local)
The Rangers big win over Bendigo was highlighted by their ability to spread the floor and find multiple players to keep the scoreboard ticking. Between Penny Taylor, Cappie Pondexter, Alice Kunek and Annalise Pickrel, the Rangers were simply too good and are now in red-hot form.
Missing Kath MacLeod in that game, the Rangers were focused and her missing output was then taken over by a determined bench who controlled the game giving their starters important breathing time.
Will this be the case when they host Adelaide? Probably.
The 3-14 Lightning managed to play half to three quarters of the game against league leaders Townsville last week, however too many times this season they have had to lean on captain Laura Hodges.
Angela Marino's shooting has been a disappointment lately, with her latest outing just 3-13FG on display. The Lightning will need to look for more from Jess Foley (9 points on 2-7FG last week) and Emma Langford (14 points) if they are to stay in touch for the duration of the game.
If you're one that has time constraints on Friday night, maybe there's something better to do than follow this one.
---
Melbourne Boomers vs. University of Canberra Capitals
Saturday 24th January, 3:00pm (local) ABC TV Game
Photo Credit: Michelle Couling Photography
With massive playoff implications on the line, a perfect television game is brought to you this week by the guys from ABC!
Both teams sit out of the top four looking for a way to enter and cement their spot in the playoff picture. A win today goes a long way to achieving that.
This game is that important, that it could potentially have win or go home stakes on the line. A loss here and you could be shunned from any playoff hope for the remainder of the season.
The Caps have a huge advantage here coming into this week off a win (pending their Bendigo result), while the Boomers were somewhat disappointing in their defeat to the Flames.
Both Lauren Jackson and Abby Bishop should have a field day on the smaller sized Boomers as Natalie Burton and Shanae Greaves look to find their touch. Once again Olivia Thompson will be playing bigger than her size, however she is arguably the Boomers best role player this season and will relish the opportunity.
Melbourne will need both Tess Madgen and Laurie Koehn's scoring punch to get over the line, however were both ineffective last week putting up 14 and 3 points respectively.
The rebounding count looks to be the deciding factor here, with the Capitals having the advantage heading into what looks to be a cutting edge contest.
Capitals by 2
---
Townsville Fire vs. Sydney Uni Flames
Sunday 25th January, 1:00pm (local)
On the week where Rachael McCully has announced her retirement from the WNBL at the conclusion of the season, the Fire will now have even more fire in their belly to hunt for that desired WNBL championship.
In a game which pits talls vs. smalls, Townsville's Player of the Week Cayla Francis and Suzy Batkovic will go up against Katie-Rae Ebzery and Leilani Mitchell.
With all four players coming off good weekends in round 13, it now becomes a matter of consistency in their level of play. That however, goes in Townsville's favour.
If the Flames were to lose here, it will potentially boot them out of the top four and leave the door wide open for any of the three fighting teams (Flames, Capitals, Boomers) to score the fourth spot.
Fire by 6
---
West Coast Waves vs. Bendigo Spirit
Sunday 25th January, 1:00pm (local)
Is it possible that the West Coast Waves can spoil the party of potentially put the Bendigo Spirit out of second place?
The Waves will be heavily reliant on Lindsey Moore and Darcee Garbin once again, after their performances against Townsville the week prior. Moore had 14 points and four rebounds, while Garbin was excellent with 19 points and five rebounds.
Bendigo will have more of an idea when it comes to playing the Waves, as they have had their marker over them for quite a while. In what looks to be a confidence building victory for the Spirit, they will need to get over the hump early and dispatch the Waves before resting their stars.
With Kelsey Griffin and Gabe Richards on ice for most of the day, the teams most underrated forward Sara Blicavs should continue to produce under a heavy log of minutes.
There's no party spoiled here, it's all business for Spirit.
Spirit by 9