Discover more from The Pick and Roll
We're all about Aussie hoops. Independent, objective analysis and commentary. Insightful narratives built around Australian basketball. Read about our men and women in the NBA, WNBA, NCAA, Europe, national teams, NBL, WNBL, NBL1, prospects and more.
Over 2,000 subscribers
WNBL 2014/15 Round 13 Review
Round 13 provided many thrilling moments, along with no answers as to how the WNBL playoff race would end. Time is still ticking for you to choose your top-4 for the WNBL finals!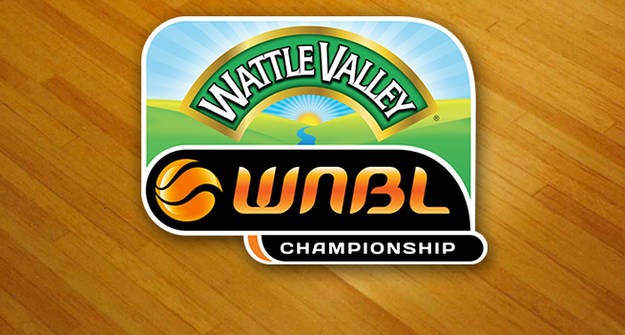 ---
Capitals hold off Sydney Uni on Thursday night
The UC Capitals have kept their dim finals chances alive with a thrilling three point victory over their closest rivals Sydney Uni.
After a hotly contested first term saw the visitors claim a nine point advantage, the Capitals had to fight hard to claim the ascendancy going into the main break. A ridiculously tight defensive quarter saw the Capitals give up just six points in the second stanza, as they closed the gap to three by half time.
A third term beat down by the Caps, led by none other than Abby Bishop and Lauren Jackson gave the home side the lead as they never looked back, despite having to fight off a fiery Flames towards the end.
19 points a piece to Bishop (9 rebounds) and Jackson (14 rebounds, 3 blocks) led the UC Capitals, while Katie-Rae Ebzery scored a game high 22 points for the Flames.
UC Capitals 69 (Jackson 19, Bishop 19, Talbot 11)
Sydney Uni 66 (Ebzery 22, Mitchell 9, Moffatt 8)
---
Fire bounce back with 23 point rout of Lightning
It was first vs. last on Friday night and in the end it didn't matter who the Townsville Fire were playing, they hit the floor for one reason, win.
While the first quarter was the highest scoring quarter in the WNBL this season, packing a punch with 65 combined points, Adelaide stayed in the contest being down just three (34-31).
As the Lightning's confidence was rising, the team managed to keep the Fire to under 20 points in the second term. Adelaide trailed by six at the main break with the fans somewhat pleased with their teams performance.
However, the third quarter was the telling tale between the league leaders and the bottom feeders as the Fire raised their defensive intensity and allowed 11 points through the third stanza.
Running away with the victory, the Fire didn't need to lean on anyone in particular, with six players in double figures. Suzy Batkovic (21 points), Cayla Francis (15 points, 10 rebounds, 3 blocks) and Jillian Harmon (12 points, 10 rebounds, 2 steals) had strong games, while Laura Hodges (15 points) and Emma Langford (14 points) were the best for the Lightning.
Adelaide 75 (Hodges 15, Langford 14, Marino 14)
Townsville 98 (Batkovic 21, Francis 15, McCully 12)
---
Dandenong keep streak alive with gritty win over Spirit
Not only did the Rangers continue their winning ways, they also broke their 12 game drought over the defending champions Bendigo Spirit, taking out a grinding 89-82 win in Dandenong on Friday night.
Without guard Kath MacLeod in the line-up, it was Annalise Pickrel who stepped up to fill the void with 17 points, four rebounds, two assists and a block in one of her finest games in her debut season.
She was joined by the usual suspects in Penny Taylor (18 points, 7 rebounds, 7 assists) and Cappie Pondexter (17 points, 8 rebounds, 6 assists) who played in front of her parents for the first time in the WNBL.
The third quarter was certainly seen as the difference maker in the game, with execution playing a massive part in the match. Dandenong seemed to find the gaps in the Spirit defence and dropped in easy scores, while Bendigo struggled to find any consistency which ended in empty trips time and time again.
Kelsey Griffin led all scorers with 23 points and seven rebounds before fouling out in questionable circumstances. Two quick fouls which included an offensive foul as her fifth and final foul had Dandenong fans breathing easy as it was during a fourth quarter stretch where the Spirit had the upper hand.
Sara Blicavs finished with 17 points, seven rebounds and five steals, while sharp shooter Belinda Snell struggled as she shot just 1-6 from deep, her only triple coming early in the first quarter.
Dandenong 89 (Kunek 21, Taylor 18, Pickrel 17)
Bendigo 82 (Griffin 23, Blicavs 17, Snell 13)
---
Fourth place stakes sees Flames topple Boomers
A disappointing Boomers outfit looked like the were still on the plane from Melbourne as a Leilani Mitchell show was put on for Sydney Uni fans on ABC TV.
Photo Credit: Michelle Couling Photography
A 26 point, six assist performance from Mitchell was simply too much for the young Boomers as they had no answers for the Opals star.
The Flames ran away with the contest 88-73 in a game which Sydney Uni controlled from the outset, putting up 58 points in the opening half.
Katie-Rae Ebzery chipped in with 19 points and picked off two steals as the sloppy Boomers coughed the ball up a staggering 23 times.
Melbourne grabbed 42 rebounds to Sydney's 26 yet had nothing to show for it as their 18 offensive rebounds could only muster seven second chance points.
Bec Allen was the shining light for the Boomers who contributed 23 points and seven rebounds, while double doubles to Natalie Burton (10 points, 11 rebounds) and Olivia Thompson (14 points, 11 rebounds) counted for nothing.
Sydney Uni 88 (Mitchell 26, Ebzery 19, Samuels 10)
Melbourne 73 (Allen 23, Madgen 14, Thompson 14)
---
Townsville cap off weekend with 20 point drubbing of Waves
For the second time in the weekend, the Townsville Fire have destroyed their competition by dispatching the West Coast Waves 92-72 at the WA Basketball Centre on Sunday.
Once again, the first quarter was a stalemate with the Waves actually going into the first break with a slender two point lead.
This was diminished within seconds as a 28-14 second term flushed out any chance the Waves had of causing an upset.
Cayla Francis piled on the points again with 20 points and nine rebounds; Steph Cumming was efficient with 17 points on 5-6FG shooting and Suzy Batkovic finished it off with 12 points and eight rebounds.
The home side struggled with bench production, as nine points created by just two players not enough to make any sort of noise. Darcee Garbin led the Waves with 19 points and five rebounds and Lindsey Moore was serviceable with 14 points, four rebounds, three assists and a pair of steals.
West Coast 72 (Garbin 19, Moore 14, Graham 13)
Townsville 92 (Francis 20, Cumming 17, Batkovic 12)
---
For more information, please head to the WNBL website.