Discover more from The Pick and Roll
We're all about Aussie hoops. Independent, objective analysis and commentary. Insightful narratives built around Australian basketball. Read about our men and women in the NBA, WNBA, NCAA, Europe, national teams, NBL, WNBL, NBL1, prospects and more.
Over 2,000 subscribers
Who is McKenzie Moore?
Photo Credit: Vanessa Monsisvais / El Paso Times
With the month long (and then some) rumours about McKenzie Moore joining the NBL and more specifically, the Townsville Crocodiles, this once again begs the question; who's the new guy?
Following along our 'Who is' series for NBL season 2015/16, where you can find out imports such as Stephen Holt (Not yet signed) and Casey Prather (Perth), this future Croc possesses similarities to their reigning MVP (pathways).
Moore, 23, is a 6ft6 American shooting guard who spent two years at the University of Texas El Paso during 2012-14 after having initially verbally committed to Saint Mary's.
In a span of just 24 games, he averaged 10ppg, 4.45rpg and 2.64 across the two years, and was leading the school in scoring when dumped during his junior year.
Throughout his college career, Moore was named to the Conference USA Men's Basketball All-Academic team. However, in a strange turn of events he was also under scrutiny during the university's point shaving scandal.
While in December 2013, Moore was suspended by the school for undisclosed reasons, matters went from bad to worse as the FBI conducted an investigation which allegedly involved Moore.
It later came to fruition that Moore, alongside two teammates at the time, were dismissed from the program and received an automatic one-year suspension, despite no evidence being revealed regarding their wrongdoings. In addition, he lost a year of eligibility which forced him out of any 2014/15 action.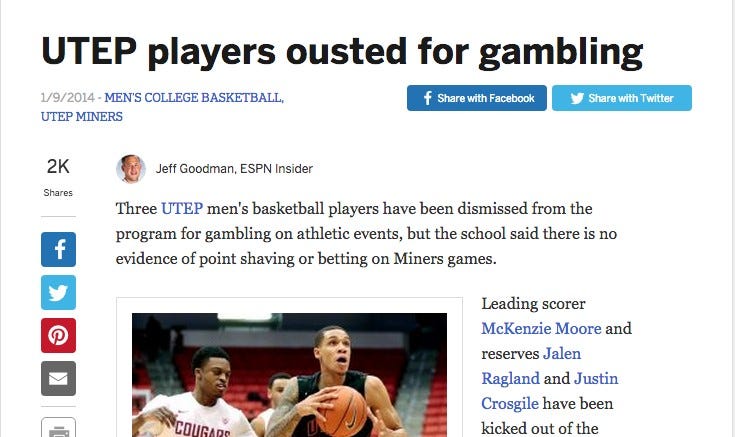 Following the long lay-off, Moore went undrafted in the 2015 NBA draft and quickly found himself showcasing his skill set to Tim Fanning, Nelson Giants head coach who feature across the ditch in the NZNBL.
Turns out the Giants found a diamond in the rough.
Photo Credit: Richard Connelly
Hidden for a year, Moore excelled in New Zealand's premier league, leading his team to second spot on the ladder with 21.7ppg, 5.84rpg and 4.2apg. Unfortunately, the Giants bowed out in the semi-finals to the Wellington Saints, although by then Moore had certainly made his mark.
Fanning described him as 'an extremely talented perimeter player who can play both as a point guard or on the wing.'
"He is good in the pick and roll, both creating for himself or making plays for others. He is extremely versatile and can impact the game on both ends of the floor. He rebounds the ball well and is tough to stop, especially in the open floor." - Fanning
The train line between New Zealand (NBL) and the Townsville Crocs has an all too familiar ring to it. View image | gettyimages.com Brian Conklin, last year's NBL most valuable player found his way into a green jersey off the back of an outstanding season with the Southland Sharks in 2013. A season which lifted the Sharks to the championship after coming from fourth place to do it.
Now take a look at what he's been able achieve; but who knew of Brian Conklin back then?