Discover more from The Pick and Roll
We're all about Aussie hoops. Independent, objective analysis and commentary. Insightful narratives built around Australian basketball. Read about our men and women in the NBA, WNBA, NCAA, Europe, national teams, NBL, WNBL, NBL1, prospects and more.
Over 2,000 subscribers
Your ultimate guide to the 2017/18 WNBL season
The flashy, new and exciting WNBL season is set to tip off in under a month with the season officially launched this past week at Crown, Melbourne.
Photo Credit: Basketball Australia
With the excellent addition of Fox Sports to the fray, the premier women's basketball competition in the country will see it hit television screens for the first time since the ABC decided to cut ties in 2015.
The addition television rights has seen a vast change to the season fixture, with scheduling a lot tighter than ever before as all games now fit into a compact October to January calendar.
The season will consist of 13 rounds, with all teams set to play 24 games with the top four set to fight it out in a best-of-three semi final series followed by a best-of-three grand final series.
Round eight promises to be one of the highlights of the fixture, with each team heading to Victoria for a 'cluster round' – a quadruple-header taking place over one weekend at the State Basketball Centre in Melbourne.
Dandenong are set to host rivals Melbourne in the season opener, held at the Dandenong Basketball Stadium on October 5 at 7:30pm.
Below you can find a team-by-team run down, as well as membership information and key season predictions.
---
Adelaide Lightning
Roster Laura Hodges Re-Signed Sarah Elsworthy Re-Signed Chelsea Brook Re-Signed Aimie Clydesdale Signed from Dandenong Rangers Abby Bishop Signed from Tarbes Gespe Bigorre (France) Natalie Novosel Signed from Dandenong Rangers Nicole Seekamp Signed from AZS PWSZ Gorzow (Poland) Ruth Hamblin Signed from Perth Lynx Lauren Nicholson Signed from Sydney Uni Flames Vanessa Panousis Signed from Virginia Tech Jess Good Re-Signed Shannon McKay Re-Signed Key Player
Photo Credit: Basketball Australia
Abby Bishop - Bishop made the move back to Australia with the intention of being closer to family. The Lightning struck when the pen was put to paper to return to home the South Australian club. A former WNBL MVP, Bishop will be looking to get back to that form rather quickly after she recovers from ankle surgery over the off-season.
One To Watch
Aimie Clydesdale - After making the tough decision to leave Dandenong, the former Rangers co-captain will be a driving force of this new look Lightning outfit. Injecting some experience into the guard position, as well as replacing one of the Lightning's most influential players last season in Samantha Logic; Clydesdale will be running the team from the front.
Game To Watch
Round 10 | Sat 9 Dec | 2:30pm | Adelaide vs. Melbourne
The Lightning's only game of the season on national television, it pits Olympians Abby Bishop and Liz Cambage up against once another, in what would be their second time for the season.
---
Bendigo Spirit
Roster Nadeen Payne Contracted Kelsey Griffin Re-Signed Betnijah Laney Signed from Perth Lynx Rachel Banham Signed from Connecticut Sun Gabe Richards Re-Signed Kara Tessari Re-Signed Ashley Spencer Re-Signed Heather Oliver Re-Signed Ashleigh Karaitiana Re-Signed Eboni Rolph Re-Signed Key Player
Kelsey Griffin - Hot off an incredible maiden Opals campaign at the FIBA Asian Cup, Griffin looks to take that form into the WNBL season. Another former league MVP will be looking to get back to her best and take the Spirit to the next level.
One To Watch
Betnijah Laney - After a stellar season in Perth last year, Laney has made the move to country Victoria in a bid to further her WNBL career. The former Lynx wing only played a handful of games before a serious knee injury derailed her debut WNBL season. In year two, she'll be looking to make much more of an impact.
Game To Watch
Round 2 | Sat 14 Oct | 3pm | Bendigo vs. Perth
To coincide with the Spirit's first game back on television, Laney will face her former club for the first time when the Lynx travel to Bendigo Stadium. Look for a big performance.
---
University of Canberra Capitals
Roster Keely Froling Contracted Rachel Jarry Signed from Atlanta Dream Lauren Scherf Signed from Dandenong Rangers Abbey Wehrung Re-Signed Jordan Hooper Signed from Connecticut Sun Kate Gaze Re-Signed Natalie Hurst Signed from Hatay (Turkey) Maddison Rocci Signed from Centre of Excellence Ezi Magbegor Signed from Centre of Excellence Mistie Bass Signed from Phoenix Mercury Chevannah Paalvast Signed from Mackay Meteorites Key Player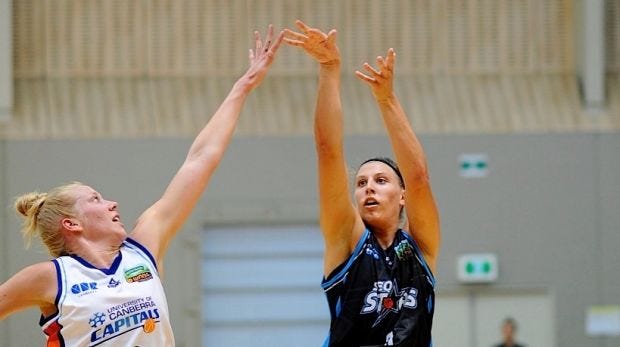 Jordan Hooper - With the departure of key piece Marianna Tolo, the Capitals were looking a little thin in their front court stocks. Hooper has already had WNBL experience with the now defunct South East Queensland Stars where she averaged 18.5 points per game. If that's anything to go by, the Caps will get great production out of their new centre.
One To Watch
Ezi Magbegor - Speaking of centres, the Caps scored a good one in Ezi Magbegor. The best player in the world in her age group, winning the tournament most valuable player at the U17 World Championships where the Aussies won gold. Now spending her time up at the Centre of Excellence, Magbegor will have another chance to further flourish in a professional environment.
Game To Watch
Round 3 | Sun 22 Oct | 3pm | UC Capitals vs. Dandenong
The first time (another) centre Lauren Scherf faces her former employer is an interesting one. Mainly due to the fact it's an interesting scenario that the Rangers didn't retain such a bright young centre that looks to have a big future ahead. Since the Caps lost Tolo, as you have read above, they've done a fairly decent job at plugging the hole.
---
Dandenong Rangers
Roster Carley Mijovic Signed from Perth Lynx Sara Blicavs Re-Signed Stephanie Blicavs (nee Cumming) Re-Signed Tessa Lavey Signed from Perth Lynx Kayla Pederson Signed from Connecticut Sun Rebecca Pizzey Signed from COE Kiera Rowe Signed from COE Amelia Todhunter Re-Signed Laia Palau Liga Femenina de Baloncesto (Spain) Tayla Roberts Signed from Adelaide Lightning Key Player
Sara Blicavs - It seems to be the case year upon year as of late, however if the Dandenong Rangers are to continue in their upward spiral in recent years, Blicavs is to have another breakout season. After losing some key members of the core over the off-season, the front court will have a reliance on a few members of the team - one of them being this athletic wing.
One To Watch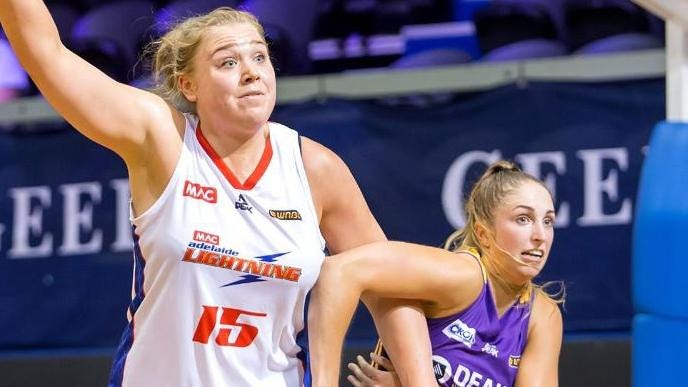 Tayla Roberts - Speaking of that front court depth, one of the Rangers' latter signings was a smart and important one. Scoring Roberts off the back of a positive season with the Lightning has provided Larissa Anderson's team with a bit of a scoring punch off the bench.
Game To Watch
Round 7 | Sun 19 Nov | 2pm | Dandenong vs. Bendigo
Putting aside the monster season opener against Melbourne on a Thursday night, the Rangers continue their Traralgon visit this season when they host the Bendigo Spirit. Dandenong continue to connect with the community around Victoria and have made the Gippsland region their second home.
---
Melbourne Boomers
Roster Monique Conti Re-Signed Brittany Smart Re-Signed Maddie Garrick Re-Signed Bec Ott Re-Signed Rebecca Cole Re-Signed Jenna O'Hea Signed from Seattle (WNBA) Liz Cambage Signed from Zhejiang Golden Bulls (China) Louella Tomlinson Signed from Diósgyőri VTK (Hungary) Kalani Purcell Signed from Brigham Young University Courtney Duever Signed from Sunbury Jets (Big V) Key Player
Photo Credit: Michelle Couling Photography
Liz Cambage - It may take some time for Cambage to back to her very best, as she has had some time away from the game, however we all know how good this superstar can be at her peak. An excellent Opals campaign at the Olympics, it will be a WNBL fans pleasure to have Liz back on home soil.
One To Watch
Kalani Purcell - The Boomers may look stacked this season in a few key areas, however one that may fly under the radar for a couple of weeks is the signing of the New Zealand international Purcell. A stellar showing with the Tall Ferns as of late backs up her collegiate career with BYU.
Game To Watch
Round 5 | Mon 6 Nov | 7:30pm | Melbourne vs. Dandenong
With the shortened season in place we can no longer look forward to Melbourne's 'Australia Day Eve' fixture, however it looks as though they've shifted the attention towards the Melbourne Cup Eve fixture. An age old rivalry set to be the centre of attention in Round 5, this fixture will be a highlight on the calendar.
---
Perth Lynx
Roster Olivia Thompson Signed from Melbourne Boomers Sami Whitcomb Re-Signed Toni Edmondson Re-Signed Alice Kunek Signed from Melbourne Boomers Kayla Standish Signed from Townsville Fire Alex Ciabattoni Signed from Adelaide Lightning Courtney Williams Signed from Connecticut Sun Amanda Dowe Signed from Landerneau Bretagne Basket (France) Open Roster Spot Open Roster Spot Key Player
Sami Whitcomb - It's hard to believe that Whitcomb has potentially improved since finishing her stellar season in Lynx colours. Jumping onto the scene in the WNBA with the Seattle Storm, the much loved shooting guard will come back to Perth with an even bigger fan club. Will lead this team once again.
One To Watch
Olivia Thompson - It was slim pickings at times back at the Melbourne Boomers, however there has always been signs of huge potential with the South Australian. After claiming the SA Premier League's most valuable player award in the off-season, Thompson sees a fresh start under Andy Stewart and this could be the perfect place to launch a career!
Game To Watch
Round 3 | Thurs 19 Oct | 6:30pm | Perth vs. Bendigo
An interesting start to the season for the Lynx sees the Perth side hit this fixture with three home games to come in a row. The Lynx host Bendigo, Dandenong and then Townsville in successive weeks and would want to lock this game down as a confidence builder into the following contests.
---
Sydney Uni Flames
Roster Belinda Snell Contracted Shanae Greaves Contracted Katie-Rae Ebzery Signed from Dynamo Moscow Lara McSpadden Contracted Alex Wilson Re-Signed Tahlia Tupaea Re-Signed Jennifer Hamson Re-Signed Carly Boag Re-Signed Sarah Graham Re-Signed Asia Taylor Re-Signed Key Player
Katie-Rae Ebzery - The Sydney Uni Flames have decided to bring back the band from their championship winning season, with just the one addition in returnee Ebzery. It may not seem like much, but the return of Katie-Rae may be the perfect tinkering which the Flames need to take it to that extra level to match it with the seven other clubs who are attempting to knock them off their perch.
One To Watch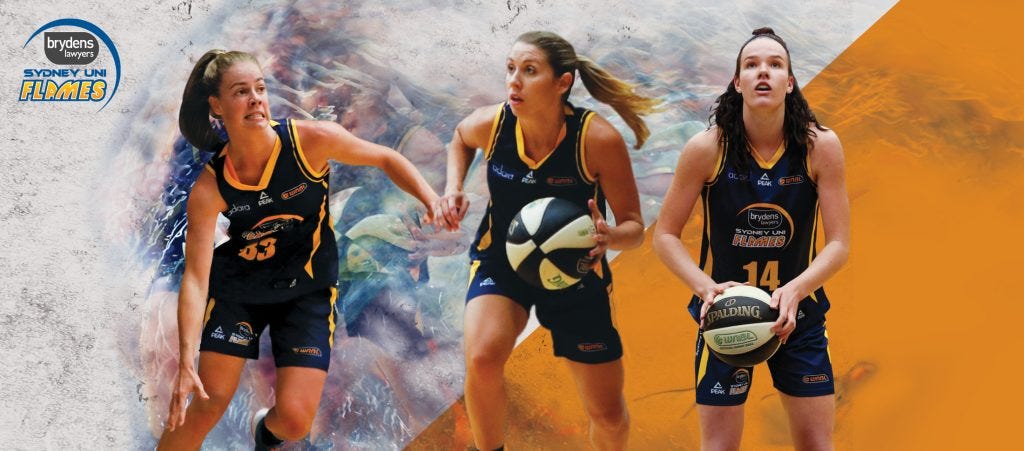 Lara McSpadden - The 18 year old is coming off her rookie season in the WNBL, in spectacular fashion at that lifting a title in year one. One part of the U17 World Championship team as well, McSpadden looms to have a bright future, one that the Flames are hoping continues to amplify in season number two.
Game To Watch
Round 10 | Sat 9 Dec | 3pm | Sydney Uni vs. Perth
The Flames trek to the QUDOS Bank Arena for a double header which sees the WNBL and NBL combine for a brilliant day of basketball. Sydney Uni tackle the Perth Lynx in something that is looking to become a yearly fixture on the calendar, as both leagues are looking to work a lot closer together.
---
Townsville Fire
Roster Darcee Garbin Contracted Micaela Cocks Contracted Mia Murray Re-Signed Suzy Batkovic Re-Signed Cayla George Signed from Phoenix Kelly Wilson Re-Signed Marena Whittle Signed from Nunawading (SEABL) Zitina Aokuso Signed from Centre of Excellence (CoE) Sydney Wiese Signed from Los Angeles Sparks Laurin Mincy Signed from Hapoel Rishon Le-Zion (Israel) Mikhaela Donnelly Signed from Logan (QBL) Key Player
Suzy Batkovic - For some reason, Batkovic was becoming a player many fans vastly underrated coming into WNBL seasons. The four-time MVP hasn't skipped a beat and will again be the focal point for the Fire. In fact, she's that confident, Batkovic announced at the WNBL season launch that the Fire are already the team to beat.
(Via the Townsville Fire) The Fire captain was quizzed by Fox Sports emcee Neroli Meadows as to who was the team to beat this year and Batkovic did not miss a beat when she replied 'us.'
One To Watch
Zitina Aokuso - It won't be a highlight year for Aokuso, however she's certainly a name to keep in the back of your mind. The 18-year old signed with the Fire looking to further develop her skill set and what better way to do so than next to Suzy Batkovic. She's one of the very few women in the world that can dunk, and the price of admission would be worth it for the warm-ups alone.
Game To Watch
Round 13 | Sun 31 Dec | 1pm | Townsville vs. Perth
The final round sees the Fire head to Sydney before their final home game against the Lynx. With a strong season ahead, the Fire's finals campaign could potentially come down to the final few games. Townsville have made their home a fortress over the past number of years and we expect no different in season 2017/18.
---
Support Women's Sport - Buy A Membership
Adelaide | Bendigo | UC Capitals | Dandenong | Melbourne | Perth | Sydney Uni | Townsville
---
Season Predictions
Championship Contenders (in no particular order)
Adelaide UC Capitals Melbourne Sydney Uni Townsville
Grand Finalists
Townsville and Adelaide
MVP Contenders (in no particular order)
Abby Bishop Jenna O'Hea Sami Whitcomb Asia Taylor Suzy Batkovic
MVP Winner
Sami Whitcomb