Discover more from The Pick and Roll
We're all about Aussie hoops. Independent, objective analysis and commentary. Insightful narratives built around Australian basketball. Read about our men and women in the NBA, WNBA, NCAA, Europe, national teams, NBL, WNBL, NBL1, prospects and more.
Over 2,000 subscribers
Day 2 Recap | 2014 U16 Australian Junior Championships
Day 2 of the 2014 U16 Australian Junior Championships is in the books and we're beginning to see some teams separate themselves from the rest of the pack. In the men's action both NSW squads are playing great basketball, while VIC Metro are also looking strong, as expected. In the women's, Ezi Magbegor puts on one of the performances of the tournament while WA Metro continue their struggles.
---
Men
NSW Metro remains undefeated after doubleheader
NSW Metro is now 3-0 after 2 impressive wins during Sunday's action. They first defeated WA Country 91-38 - Dragan Elkaz leading the way with 20 pts & 4 rbs. Their 2nd game of the day was another blowout victory, this time defeating Tasmania 93-53 - Aaron Waban with 15 pts, 5 rbs & 4 asts. NSW Metro's bench as been key to their success, with Penrith duo Josh Green and Kevin Achampong providing important minutes.
VIC Metro's bench steps up in important win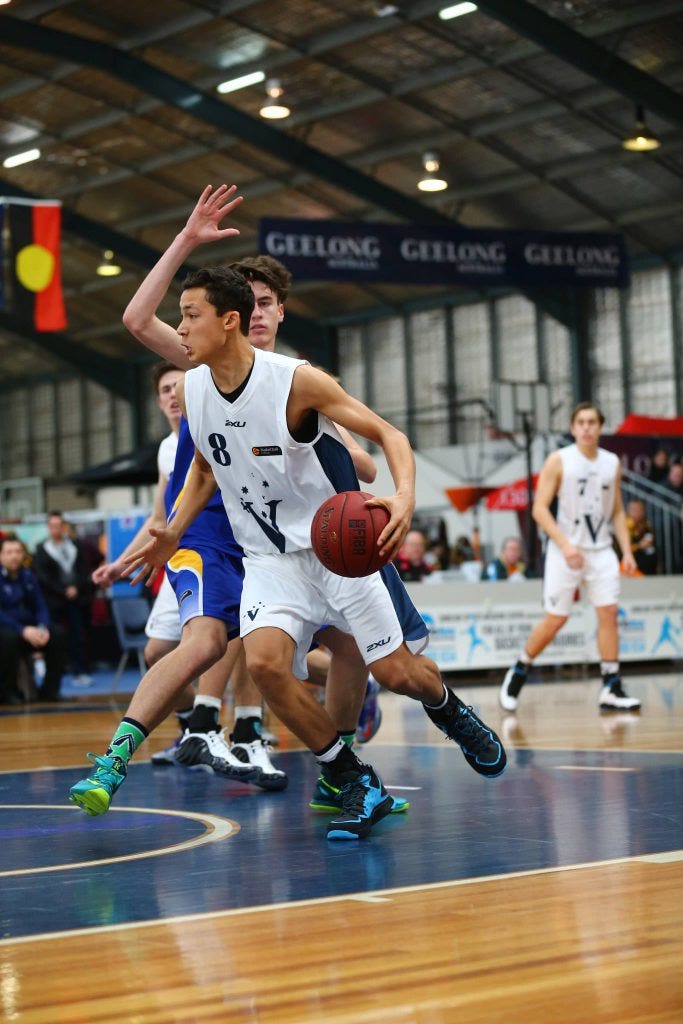 Christopher Cagle - Credit: Basketball Australia/Kangaroo Photo's
VIC Metro came up against a strong Queensland North squad on Day 2's action and rather unconvincingly picked up the 63-48 victory. With their starters struggling (a combined 10-42 from the field), VIC Metro's bench stepped up to help lead them to victory. The bench mob was led by Christopher Cagle who finished with 18 pts & 7 rbs, while Lachlan Brown also added 13 pts off the bench.
NSW Country look impressive once again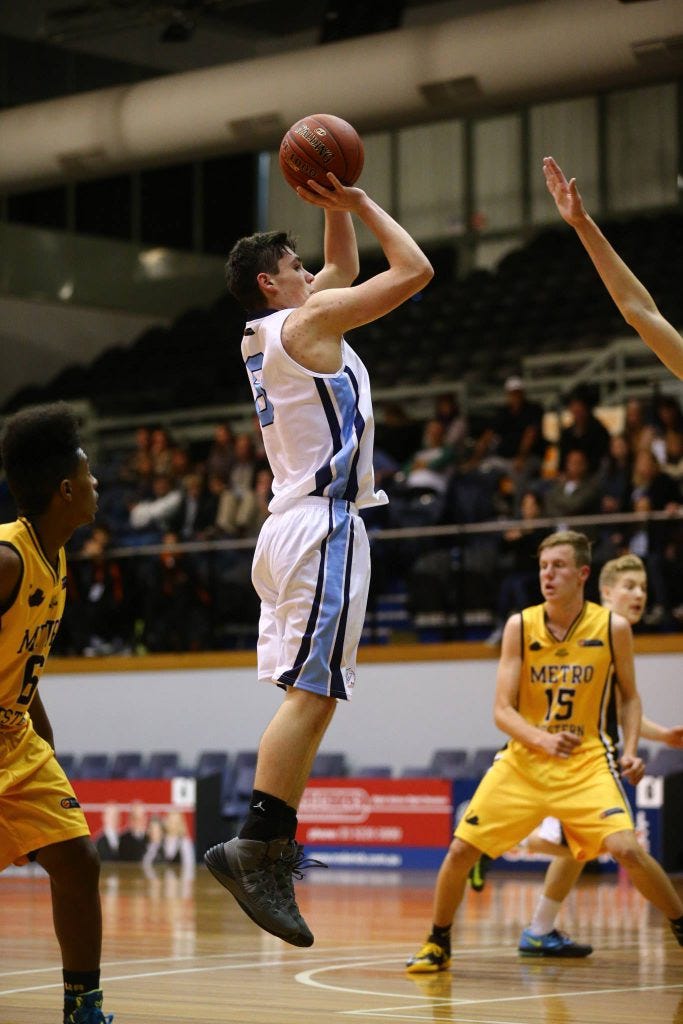 Joel Rauch - Credit: Basketball Australia/Kangaroo Photo's
NSW Country joins their Metro counterparts as 2 of the only undefeated teams left in the tournament - both teams are 3-0 and are firing on all cylinders. NSW Country's first game of the day was a 90-36 win over Northern Territory, Joel Rauch leading the way with 16 pts, 6 rbs & 5 stls. They finished off Day 2 with another win, this time defeating Queensland South 73-61 - William Howell (23 pts & 10 rbs) and Matur Maluach (14 pts & 11 rbs) leading the way.
Results
NSW Metro | 91-38 | WA Country
SA Country | 59-68 | ACT
QLD North | 48-63| VIC Metro
Tasmania | 53-93 | NSW Metro
NSW Country | 90-36 | Northern Territory
WA Metro | 51-76 | SA Metro
VIC Country | 59-78 | New Zealand
QLD South | 61-73 | NSW Country
---
Women
Ezi Magbegor leads VIC Metro to victory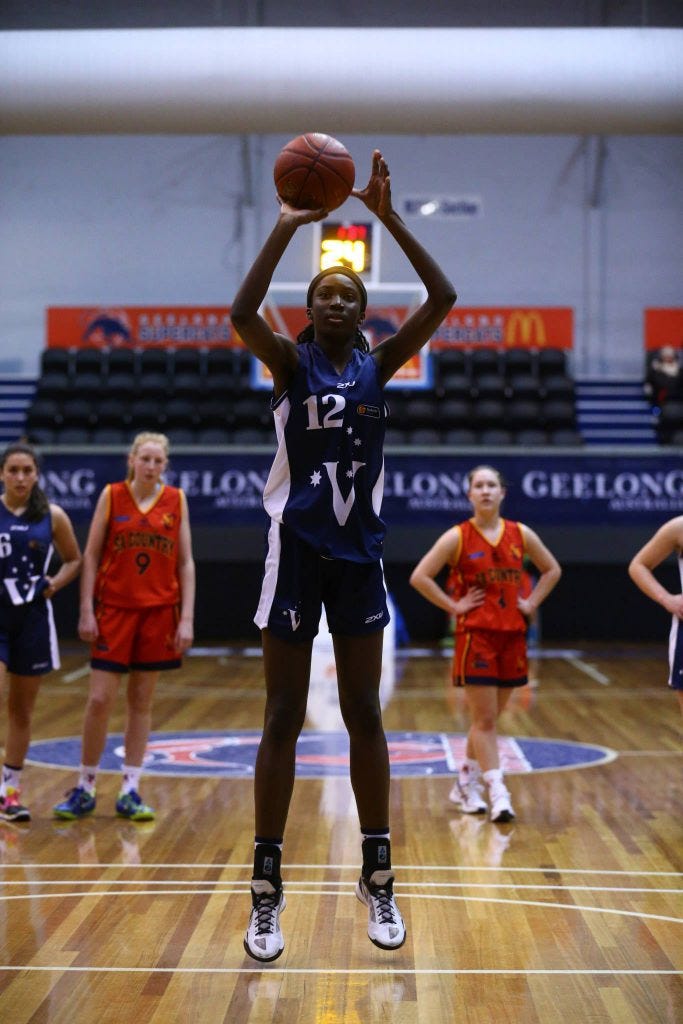 Ezi Magbegor - Credit: Basketball Australia/Kangaroo Photo's
Ezi Magbegor has shown that she's one of the brightest prospects in the country, dropping an outstanding 13 pts, 21 rbs & 7 blks in VIC Metro's 74-39 victory over WA Metro. VIC Metro did a lot of their damage in the paint, with Magbegor's height being key to their gameplan. Najvada George also had an impressive game for VIC Metro with 16 pts & 3 rbs including an impressive 3-4 from beyond the arc.
SA Country picks up 2 solid victories
After losing to a strong VIC Metro team in Day 1's action, SA Country entered Day 2 with 2 important games ahead of them. They managed to grind out a 80-69 win over Queensland North, Brenna McKay with an impressive 22 pts & 18 rbs. Their 2nd game of the day was a 72-48 blowout win over New Zealand, Tennile Gray with 17 pts & 7 asts in the win as SA Country stepped up their defensive intensity in the 2nd half. They face ACT on Day 3.
NSW Country remains undefeated after Day 2
Jasmine Simmons had a terrific all-round game as NSW Country defeated ACT 63-37. The forward out of Gol Gol had 21 pts, 11 rbs & 5 asts in the win as NSW Country remains undefeated in the tournament. The NSW Country girls put up an impressive defensive effort, holding ACT to just 20% shooting while forcing 31 turnovers.
Results
QLD North | 69-80 | SA Country
VIC Metro | 74-39 | WA Metro
NSW Country | 63-37 | ACT
SA Country | 72-48 | New Zealand
WA Metro | 56-66 | QLD North
NSW Metro | 70-61 | Tasmania
QLD South | 73-44 | Northern Territory
SA Metro | 75-44 | WA Country
VIC Country | 54-51 | NSW Metro