Discover more from The Pick and Roll
We're all about Aussie hoops. Independent, objective analysis and commentary. Insightful narratives built around Australian basketball. Read about our men and women in the NBA, WNBA, NCAA, Europe, national teams, NBL, WNBL, NBL1, prospects and more.
Over 2,000 subscribers
Top 10 games to watch in the 2018/19 NBL season
Get out your calendars and mark down these dates, because the schedule for the 2018/19 NBL season has finally landed. With plenty of scores to settle, and some familiar faces appearing in different jerseys, there are sure to be plenty of memorable moments.
With that said, here are the top ten games to watch in the 41st season of the NBL.
---
1 – Round 2: Melbourne United vs. Adelaide 36ers, Sunday, October 21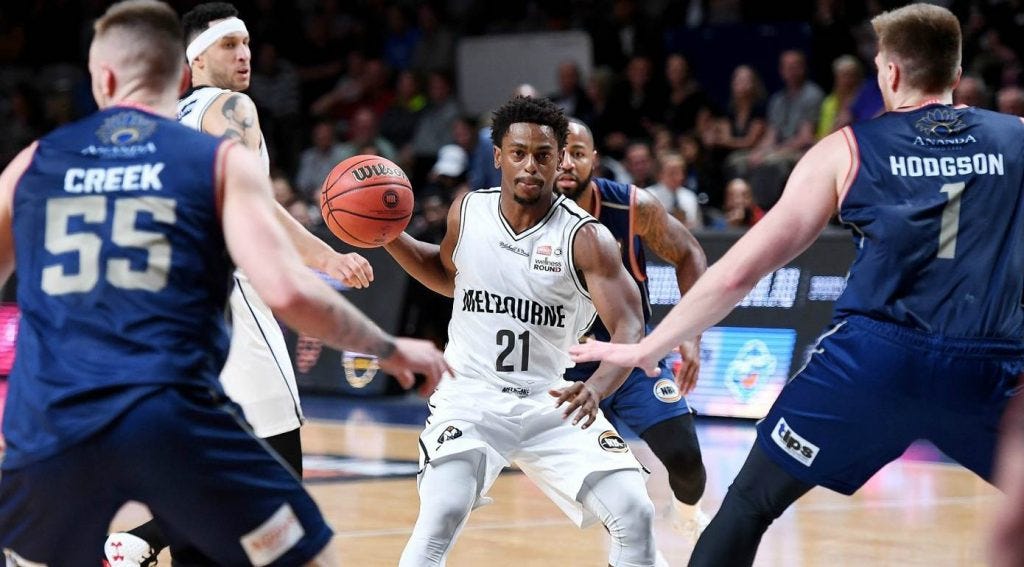 Credit: Melbourne United Media
This won't be a contest short on emotion. It took all five games for Melbourne United to claim the 2017/18 championship, with both Adelaide and Melbourne going blow for blow, savagely defending their home courts. In a series that was full of feeling and highly physical, the rematch is sure to be explosive viewing.
Adelaide's Nathan Sobey and Melbourne's Chris Goulding are two men that are rarely lost for words, so expect some verbal back and forth between the two electric scorers. Majok Deng, a player some likened to Kevin Durant, will be looking to make a statement in this rematch, after an underwhelming showing in his last game against Melbourne.
Both teams have lost some of their potent weapons, with Melbourne losing key scorer Casey Prather to Khimki, and Adelaide's Shannon Shorter transitioning to Al Riyadi. Melbourne still hope to sign Casper Ware and Josh Boone, both of whom were key components in Melbourne's championship campaign.
No matter who takes the court on the 21st of October, the history between these two teams will ensure a great contest.
---
2 – Round 1: Sydney Kings vs. Adelaide 36ers, Saturday, October 13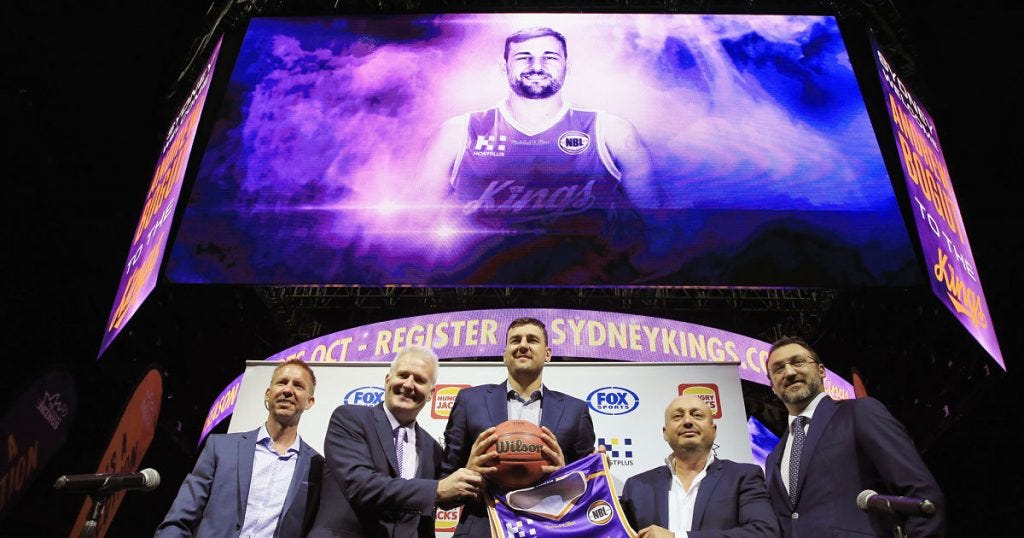 SYDNEY, AUSTRALIA - APRIL 24: L to R , Jeff Van Groningen, Kings Managing Director, Andrew Gaze, Kings Coach, Andrew Bogut, Larry Kestelman, NBL Owner and Jeremy Loeliger, NBL CEO, pose for photographs at a press conference to unveil Andrew Bogut as a Sydney Kings player at Qudos Bank Arena on April 24, 2018 in Sydney, Australia. (Photo by Mark Evans/Getty Images. via NBL/Sydney Kings)
A close second to the Grand Final rematch is Andrew Bogut's NBL debut. The former NBA star made headlines around Australia when he signed with the Kings, and on the 13th of October basketball fans will finally get to see him in action.
In front of a home crowd, the Kings will be looking to start the season off with a statement to the rest of the league. On paper, the Kings arguably have the best roster in the NBL so the pressure will be on to get a win in their opening game.
It won't be an easy opening night for Bogut. He can expect to have his hands full trying to contain Adelaide big man Daniel Johnson, who is coming off one the best seasons of his career. The reigning scoring and assists champion, Sydney's Jerome Randle, will be a big factor. Randle's incredible ball handling and ability to penetrate will be a handful for Adelaide's defense; expect Joey Wright to run some tough sets to try and slow down and smother Randle. A potential backcourt duel between Randle and Sobey is yet another reason to tune in. A healthy Kevin Lisch will be looking to ride the momentum he created after returning from injury late last season.
---
3 – Round 4: Melbourne United vs. Sydney Kings, Monday, November 5
Melbourne Cup Eve 2018 may well be remembered as the day the rivalry between Melbourne and Sydney was reignited. Melbourne's first home game against Sydney will likely be a sellout, so if you can't get a ticket make sure you find a TV. The defending champion will be looking to assert their dominance against the re-emerging Sydney Kings. Melbourne made their intentions clear at the end of last season, with Chris Goulding stating that they want to be the NBL's newest dynasty. Sydney aims to disrupt those plans.
The first game of four meetings will see both teams going at each other hard. Expect a standout game from Melbourne star, Chris Goulding. Big games and loud crowds have a habit of bringing out Goulding's best. Melbourne's defense will be key in containing Sydney's scorers. Melbourne allowed the third fewest points last year; they may have to step it up even further to stop the emerging juggernaut that is Sydney.
Craig Moller and Peter Hooley, who both had impressive preseasons in Hobart and Ballarat respectively, will be important contributors to Melbourne's offense. Sydney will also be looking to test some of their new young talent on the big stage, such as Tom Wilson and Kyle Adnam.
---
4 – Round 1: Adelaide 36ers vs. Perth Wildcats, Thursday, October 11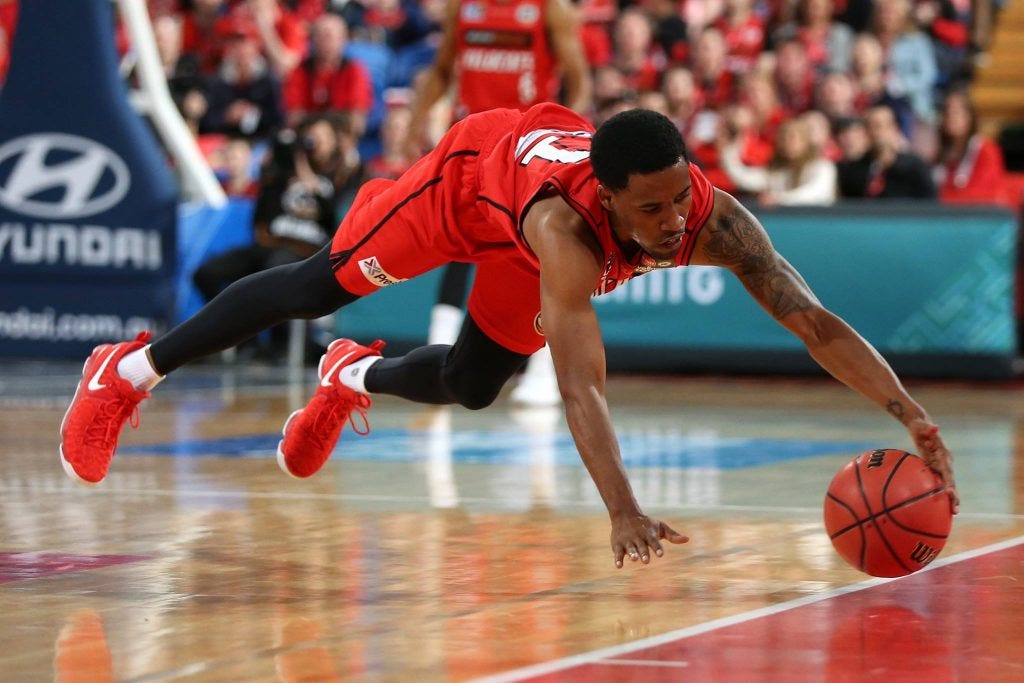 Image Credit: Perth Wildcats
Opening night sees Adelaide and Perth face each other in a semi final rematch. After being smashed by 35 points in game one, and losing by only a point in game two, opening night gives Perth a shot at revenge on Adelaide.
Perth made their intentions for this year clear, signing US import Terrico White. White, who won Korean Basketball League championship MVP earlier this year, will join reigning NBL MVP Bryce Cotton, forming a potentially lethal two-pronged backcourt attack. Opening night will be the first chance to see how the chemistry works. Perth's addition of young gun Nick Kay and veteran Tom Jervis will add more weaponry and stability to Perth's already deep roster.
With both teams packing some considerable firepower, there is potential here for a good old-fashioned shootout. The sharp shooting Majok Deng will be an important piece for Adelaide, in a game that could be won on the perimeter.
---
5 - Round 1, Melbourne United vs. New Zealand Breakers, Sunday, October 14
After being swept in a deceptively close semi-final series, New Zealand will be looking to spoil Melbourne's first home game of the season. While questions surrounding Melbourne's final roster are yet to be answered, this will be a game they'll be keen to win, as they look to assert their authority over the always threatening Breakers. The rematch will be a chance to gain a mental advantage over their close competition.
Having lost veteran leader Mika Vukona to the Brisbane Bullets in the offseason, it will be important for senior players Tom Abercrombie and Tai Wesley to step up even further as leaders, setting the tone for the season.
New Zealand have added another high pace guard into the mix, with the addition of American import Patrick Richard. Depth is one of New Zealand's big strengths, and Melbourne will have to stay on their toes for all 40 minutes in order to come away with a win.
---
6 – Round 12: New Zealand Breakers vs. Perth Wildcats, Sunday, January 6
These two teams have shared a lot of history over the years, having met three times in the Grand Final since 2012. Since 2010, both teams can make compelling cases for being the best teams in the NBL. As in years past, each will be making a strong push to make the playoffs again. Last year, Perth finished only one game ahead of New Zealand, so the rivalry is well and truly alive.
Round 12 will be their last meeting of the year, and both teams will be keen make a statement. Traditionally, meetings between these old rivals have plenty of feeling. For those that love rivalries in sport, this is one to check out. Both teams have plenty of depth, particularly in the guard position, so this will be a game with plenty of full court action.
Damian Martin will be important on defense for Perth. His ability to lock down on opponents will be invaluable to slow New Zealand's quick guards.
---
7 – Round 8: Sydney Kings vs. Perth Wildcats, Thursday, December 6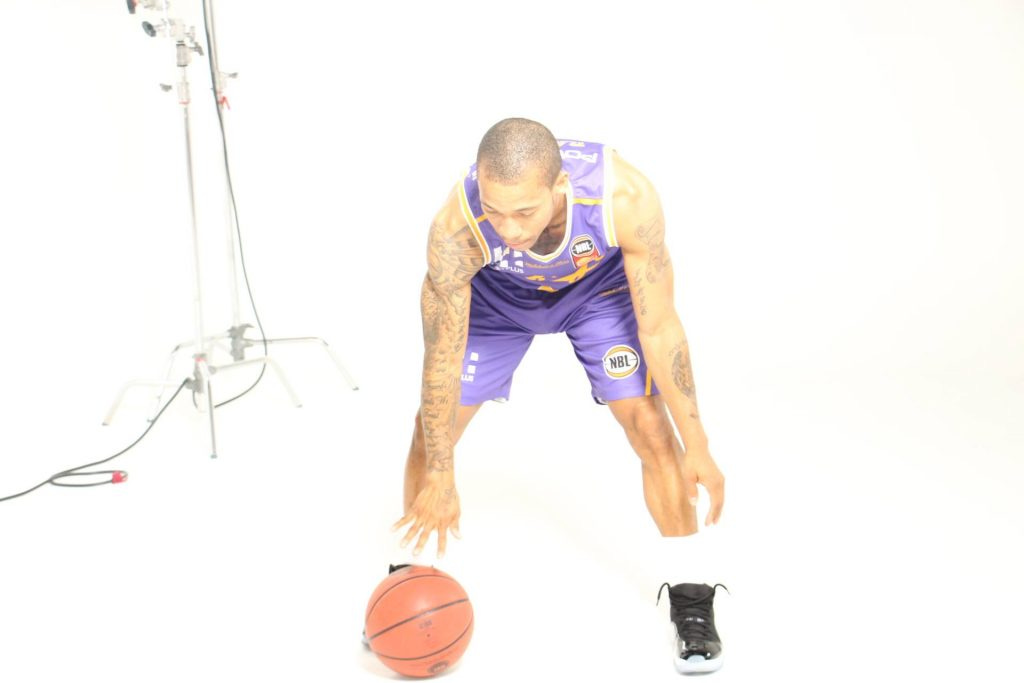 Image Credit: Sydney Kings
Round 8 sees the first meeting between Sydney and Perth. Perth is looking to maintain its long held grip on the top four, whilst a rebuilt Sydney is looking to steal a slot in the playoff bracket. Despite having a poor season, Sydney was able to steal two wins against Perth last year, tying their regular season series. With a rebuilt team, and their superstar centre Bogut, Sydney will be keen to get off to a strong start against a potential rival.
It will also be a battle of the MVPs. The MVPs from the past three seasons will all be taking to the court, Sydney with Randle and two-time winner Kevin Lisch, and Perth with the reigning Bryce Cotton. Randle, who had a great season last year, will be looking to prove something against Cotton. It is safe to expect some isolation duels between the two dynamic imports.
Big bodies will also clash. Bogut can expect plenty of physical attention from Perth's big men. Tom Jervis and Angus Brandt will have to work hard against the bigger Bogut. With Bogut receiving a lot of attention, it could be a big night for Daniel Kickert.
---
8 – Round 7: Illawarra Hawks vs. Brisbane Bullets, Monday, December 31
Brisbane had a horror season last year, but with a new team taking to the hardwood, Brisbane will fancy their chances to upset the apple cart. A New Year's Eve away game against Illawarra will be a chance to prove themselves against a team that had their measure last year.
Brisbane added some big pieces to their roster. Jason Cadee, who emerged as one of the NBL's most dangerous shooter, gives Brisbane another threat from outside. Brisbane also added Cameron Gliddon, who was Cairns' co-MVP last year.
Illawarra's Andrew Ogilvy will be a big factor for the Bullets to contend with. Brisbane giant, Matt Hodgson will have to use his length and size to combat the dangerous Ogilvy, who will be looking to get back to his All-NBL First Team form. Former Sydney King, Todd Blanchfield will be another to look out for. It could be a big night for the streaky shooter. There could be more than just New Year's Eve fireworks.
---
9 – Round 13: Sydney Kings vs. New Zealand Breakers, Friday, January 11
In their last clash of the season, home team Sydney will be looking to make a statement against New Zealand. After facing off four times last year, no clear winner could be decided. In their quest for redemption, this will be a very important game for Sydney to win as the season heads into its last rounds.
Corey Webster, who spent last year playing in Israel, will be a vital for New Zealand on one of the NBL's biggest stages. Shea Ili, who is improving year after year, will likely have the task of slowing Randle down. This will be a big test for the young Breaker - a strong performance against Randle could mark him out as a talent to watch.
---
10 – Round 15: Illawarra Hawks vs. Cairns Taipans, Saturday, January 26
Australia Day will see a clash between Illawarra and Cairns. Last season, Cairns and Illawarra split their regular season series. Both teams missed out on a playoff spot, with Cairns finishing sixth and Illawara finishing fifth. Australia Day will be their third matchup this season, and each team will be hungry for a return to the playoffs.
Illawarra looks to be the stronger team heading into the season. However, with the addition of veteran Lucas Walker and Jarrod Kenny from Perth, Cairns will gain some imposing physicality and shooting. Both teams will field highly experienced rosters with a lot of big bodies. The Australia Day clash will be a gritty and physical game. With David Andersen and Lucas Walker on the court, expect to see a couple of wily veterans pull some tricks out of the bag.