Discover more from The Pick and Roll
We're all about Aussie hoops. Independent, objective analysis and commentary. Insightful narratives built around Australian basketball. Read about our men and women in the NBA, WNBA, NCAA, Europe, national teams, NBL, WNBL, NBL1, prospects and more.
Over 2,000 subscribers
What lies ahead? Digital media under pressure to adapt and evolve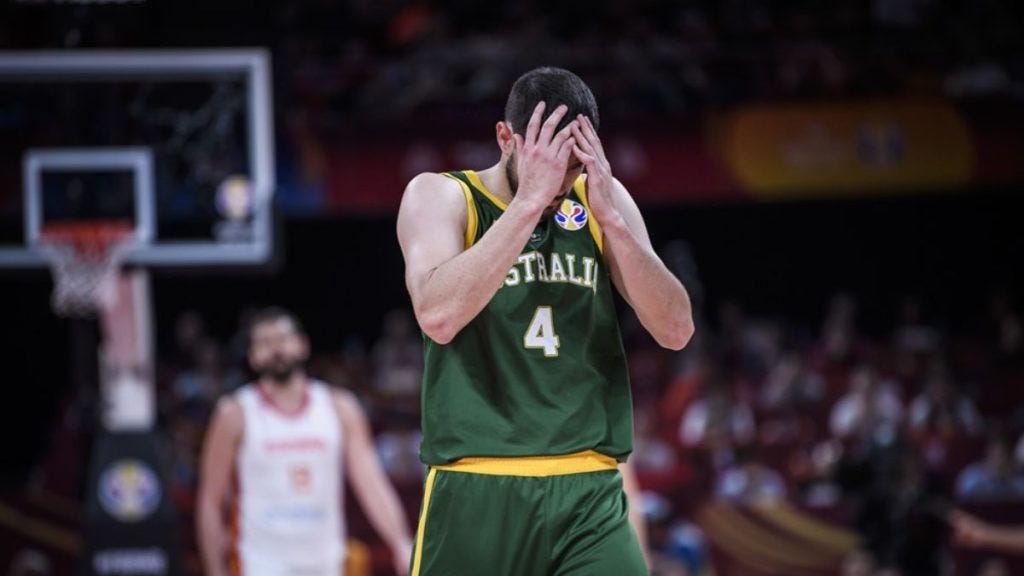 Credit: FIBA
---
It's almost seven years since a few guys got together to start a basketball website called The Pick and Roll. It was at a time when Aussies began to make waves in both the NBA and WNBA, a trend that they have since continued. Yet closer to home, the NBL was on its knees and facing extinction. Like you, we have ridden the wave as Australian basketball continues its resurgence. We'd like to think we have played our part in promoting best of Australian basketball at home and abroad, while also providing an opportunity to aspiring basketball journalists to get a foot in the door.
We are proudly independent and value being able to share unbiased views. We've also been successful in what we set out to achieve, but it's getting harder to keep things going in the same shape and form in the current landscape.
The COVID-19 global pandemic has hit everyone hard. Millions of people across the world have been impacted some shape or form, directly or indirectly. Times are tough for many. The news media, and sports in particular, have been hit hard.
In early March and after operating for 85 years, the Australian Associated Press (AAP) newswire service ceased operating with around 500 jobs lost. Since then, other news outlets have followed suit, with News Corp Australia announcing in the last week that they are set to reduce their workforce by a third as they restructure to focus on digital-only publishing. This follows 10 Daily shutting up shop, along with Buzzfeed closing its UK and Australian operations, along with a host of others.
With no sport being played for the best part of three months anywhere around the world, sports media has been hit hard with staff stood down without pay or let go altogether. In a blow to women's sport and basketball specifically, The Athletic let go all of its WNBA freelancers last week after earlier releasing other support staff, both moves as part of their wider strategy to cut back on nearly all of their freelance contributors. It's not a great situation for basketball media outlets or journalists right now.
The Pick and Roll is not immune to the current global situation. Kein and I have never received a cent from The Pick and Roll and our contributors do not get paid either. Everything we have ever made goes towards covering our rising costs or is reinvested to make things bigger and better. It's also a situation we would like to be able to change.
Partnerships and online advertising revenue is where most of our income is generated. Some support is provided by those who buy us a coffee, or purchase merchandise from our online store, options Kein has explained previously. The fact is that digital advertising revenue requires website traffic, page views and clicks – eyeballs! For us and those in the industry, that means chasing the news, being the first to break a story and running with clickbait headlines. Ultimately, it's not something we wish to focus on or have the time to do.
The financial turmoil and uncertainty caused by the global pandemic has also deeply impacted our revenue. It is something we, like everyone else cannot control. It's a key reason why other media outlets are shutting up shop and people are losing jobs, and it's also a situation we wish to avoid for The Pick and Roll.
We want to continue nurturing the next wave of talented basketball journalists, and would rather focus on delivering an insightful story, detailed analysis, or showcasing an athlete or coach via compelling interviews rather than aggregating news reports, or clickbait news bites.
You may have noticed that our pace has slowed down in relation to published content, and the lack of basketball being played right now certainly playing its part. We have refocused on quality, something that for us means investing more time in research, analysis, and interviews – all things we want to do. Unfortunately in the current digital media space, longform does not generally translate to increased revenue, and something needs to change.
We know we need to change our business model to drive revenue generation if we wish to pay our contributors and be around for another seven years or more. Right now, moving to a subscription model appears to be a sensible approach and the next step for us in our journey having explored a multitude of other options. However before making any change, we'd love to hear from the Aussie hoops community, our audience, as to your thoughts, ideas and suggestions. We have always been open to receiving feedback and value those who read our content and support us across all social media channels.
If you could spare a few minutes and complete our online survey, we would be most grateful.
Kein and I are just two guys who love hoops trying to make a difference in our spare time for the better. We'd love to keep doing what we have been doing for the best part of a decade, all in the name of Aussie Hoops, but we need your help if we are to make it happen.