NBL: Sydney Kings season review
This was it.
This was meant to be the season in which the Sydney Kings, those Sydney Kings, finally returned to their rightful place with the rest of the league's elite.
You see, the Kings had never tasted the post-season since their re-admission back into the NBL in 2010. That drought was on course to end last season, until a season-ending injury to star import, Josh Childress, ultimately curtailed their playoff push.
This time around, the Kings loaded up on talent to surround Childress and added some veteran savvy in Julian Khazzouh, Steve Marokovic and Rhys Carter, to go along with their youthful talent of Jason Cadee, Boston Celtics NBA draftee Marcus Thornton, and the reigning Rookie of the Year, Angus Brandt.
The hope was that this core of young and old would finally return the franchise to prominence.
Instead, what the Kings produced was a bizzaro season which featured some cruel injury luck, a coach-sacking, a Kingdome reshuffle, and ultimately, a wooden spoon.
What went well?
Um, fan engagement?
In terms of on-the-court matters, despite the collective struggling, some individual Kings did have solid campaigns.
Starting with the youngsters, Jason Cadee blossomed into a starting point guard in this league. Cadee has always had the jets to scoot into the paint, but in a sign of his growing maturity, he mixed up his game well this season with a dash of unpredictability. Those head-down forays at the rim were mixed in with canny change-of-pace dribbles, an uptick in 3-point shooting, and a development in his passing game.
"JC" posted career-highs in assists at 3.54 dimes per game, and 3-point attempts per game, per RealGM. In fact, Cadee jacked up over six 3-point attempts-a-contest, one of the highest marks in the league. Despite the chucking, he canned those triples at a 35.6 percent clip, his best mark in 4 years. And he was particularly lethal from the corners, shooting those babies at a 45.5 percent clip, per Crunch Time Shots.
The injury to Julian Khazzouh was a real death knell to the Kings' season, but Angus Brandt continued to develop as a centre of the future. Brandt upped his numbers across the board, including in points, minutes, rebounds, and blocks. And in a sign of his development, flashed a useful 3-point shot that he converted at a 42.1 percent mark, good for fifth in the league.
That added intrigue to his game, and his subsequent call-up to the Boomers training squad, makes him a very interesting prospect for Australian basketball. There's not that many centres who can provide your usual centre stuff -- rebounding, rim protection, physicality, and general taking up of space in the paint -- with a soft touch in the perimeter. Is he the Kings' centre of the future?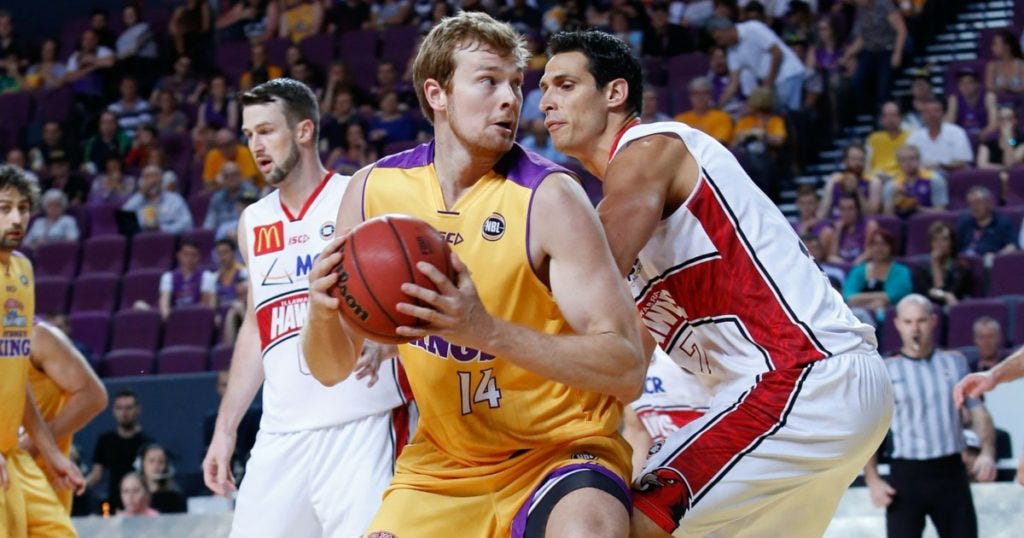 Meanwhile, Kings' co-captain, Tommy Garlepp, had another strong season, posting career-highs in points, free throw percentage, and uncorked an unexpected 3-point shot that had him shooting at a ridiculous 50 percent mark from 1.5 attempts per game. It wasn't all rosy though, with Garlepp telling me that he felt he noticed a slippage in his defense, something attributable to his increased load on the offensive end.
"I think defensively, I've been better in previous years," he says.
Elsewhere, Indianna Faithful was also a good find for the Kings – a local boy who parlayed some playing time, due to injuries, into strong performances that featured balls-out hustle, and a workable 3-point shot.
In another positive, despite the on-court dramas, the Kings did receive a hospitable welcome in Homebush, after an in-season home base shuffle. The smaller State Sports Centre was easier to fill, the crowds were louder, and the players noticed the change in atmosphere.
"I was really blown away by Homebush," says Garlepp. "I just thought it was a lot harder for an opposition team to come in and be comfortable."
What went wrong?
What didn't go wrong?
As Kings' CEO, Craig Meagher put it, "we've pretty much had it all this year."
It was an otherwise forgettable season for the Kings on the court that could be summed up with one word: Injuries.
Josh Childress missed the first 4 games to start the season because of a foot injury, only to break his right hand in his return game. That was followed up by another injury, this time a fracture to his left hand. All in all, J-Chill played in only 13 games for the Purple and Gold.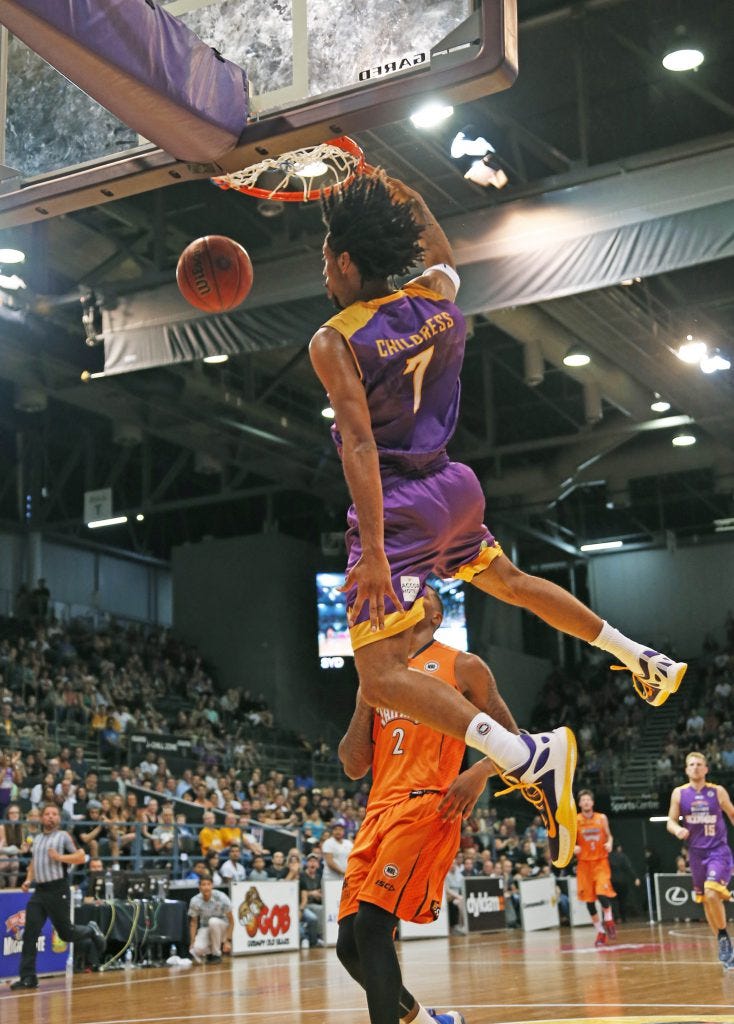 Julian Khazzouh and Steve Markovic, veteran players who were brought in to provide support for Childress didn't fare much better. Markovic played a grand total of 3 games for the season due to illness and subsequent recovery. Whilst Khazzouh was ruled out of the remainder of the season in mid-December after ripping his quadriceps off the bone.
That's 60% of your projected starting line-up missing significant time. At one stage, the Kings were so decimated that even assistant coach, Ben Knight, suited up for 4 games!
Predictably, they struggled to cope.
The team had brief flirtations with NBA journeymen in Damion James and Al Harrrington as injury replacements for Josh Childress, with mixed results. Harrington put up strong play and numbers, but he failed to ignite the Kings to a winning record. Whilst James was a major flop.
The highly touted Marcus Thornton, whilst not exactly a flop, didn't live up to preseason expectations and produced an uneven campaign. Those expectations were probably a little unfair considering he was a first year player out of college.
To top it all off, head coach Damian Cotter was fired midway through the season.
Team MVP: Tommy Garlepp
Josh Childress is the best player in the league -- when healthy. Unfortunately, "J-Chill" has logged only 31 games over the course of 2 seasons. It's tough to be considered the most valuable when you're not even on the court.
Garlepp had another solid campaign, and improved on his production across the board. The same could be said of Jason Cadee, but in what amounted to a shoulder shrug, I gave Garlepp the nod here because of his higher efficiency, a PER of 18.1 comparted to Cadee's 15.4, per RealGM.
He also gets bonus points for being the captain, which carries with it the assorted extra responsibilities that come with that title.
OVERALL GRADE: D-
To be honest, I was tempted to pass on any grading exercise. The Kings had a horror run with injuries – any team that loses their best player, and starting centre, for an extended stretch would struggle.
Still, with raised expectations for the season, arguably Australia's most fickle sporting landscape to navigate, and the biggest media market to satiate, finishing with the wooden spoon was a massive disappointment for the club.