Discover more from The Pick and Roll
We're all about Aussie hoops. Independent, objective analysis and commentary. Insightful narratives built around Australian basketball. Read about our men and women in the NBA, WNBA, NCAA, Europe, national teams, NBL, WNBL, NBL1, prospects and more.
Over 2,000 subscribers
Sapphires defeat Tahiti, will face NZ in final | FIBA Oceania U16 Championships for Women
The Australian U17 Women's squad has completed a clean sweep of the pool games of the FIBA Oceania U16 Championships for Women, defeating Tahiti to advance to the championship game against New Zealand.
In yet another blowout for the Sapphires, the girls shot an impressive 61% from the field to complete a 133-17 rout of the island nation.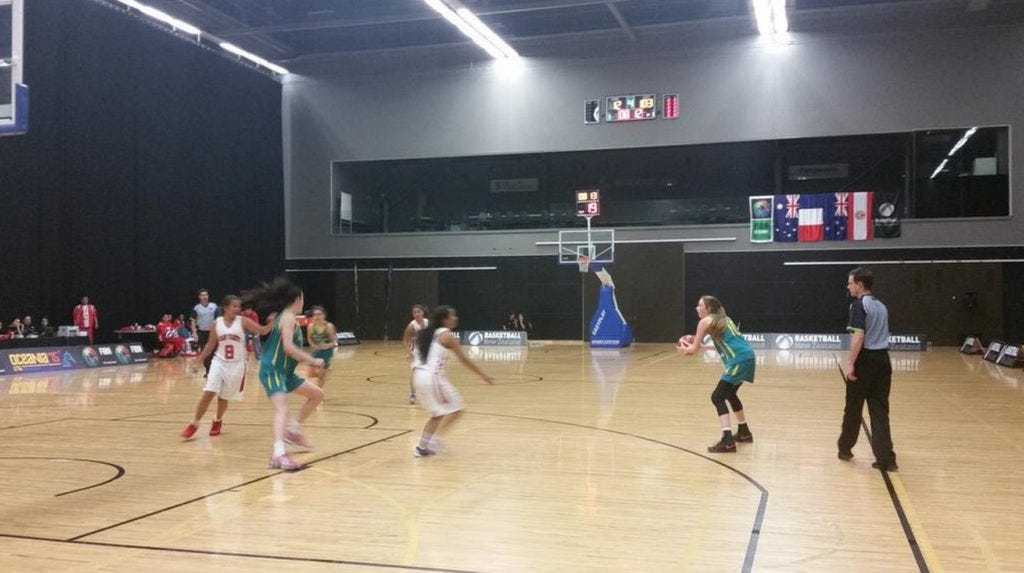 ---
Jazmin Shelley continue her impressive play, posting a game-high 22 points, along with 3 rebounds and 5 assists.
As expected, the Sapphires were in control from the tip-off, roaring out to a 33-4 lead by the end of the first period.
Tahiti simply didn't have the talent or depth to compete with Australia - as is often the case with small island nations - so the Sapphires continued to dominate, entering the main break with a commanding 58-12 lead.
Despite have two impressive quarter to start this game, the third quarter was arguably Australia's best quarter of the competition, outscoring Tahiti 40-0 in the period - scoring the ball in a multitude of ways, while dominating the glass on both ends of the floor.
The Sapphires would ultimately cruise to a 133-17 victory, advancing to the championship game against New Zealand, whom they defeated on Saturday afternoon.
Centre of Excellence scholarship holder Jasmine Simmons was impressive with 21 points and 6 rebounds, while Cassidy McLean posted 19 points, 6 rebounds and 3 assists off the bench.
---
The Sapphires will face New Zealand in the championship game, played as a curtain-raiser to the Opals and Tall Ferns game in Wellington at the ASB Bank Arena. Tip-off is at 2:30pm (AEST) on Monday afternoon.
For more information on the roster, schedule, live stats and recaps, visit our Australian U17 Women's central page.