Discover more from The Pick and Roll
We're all about Aussie hoops. Independent, objective analysis and commentary. Insightful narratives built around Australian basketball. Read about our men and women in the NBA, WNBA, NCAA, Europe, national teams, NBL, WNBL, NBL1, prospects and more.
Over 2,000 subscribers
Rising Stars in US High School: Simmons falls short in City of Palms final, Humphries makes debut
Ben Simmons, the nation's top prospect, was unable to lead Montverde Academy to an unprecedented three-peat City of Palms Classic - despite having an unbelievable tournament. La Lumiere School also failed to capture the Signature Series Championship at the same tournament, with Isaac Humphries showing glimpses of brilliance in his debut, while still looking to get fully accustomed to his new surroundings.
The City of Palms atmosphere
---
Ben Simmons | Montverde Academy | Class of 2015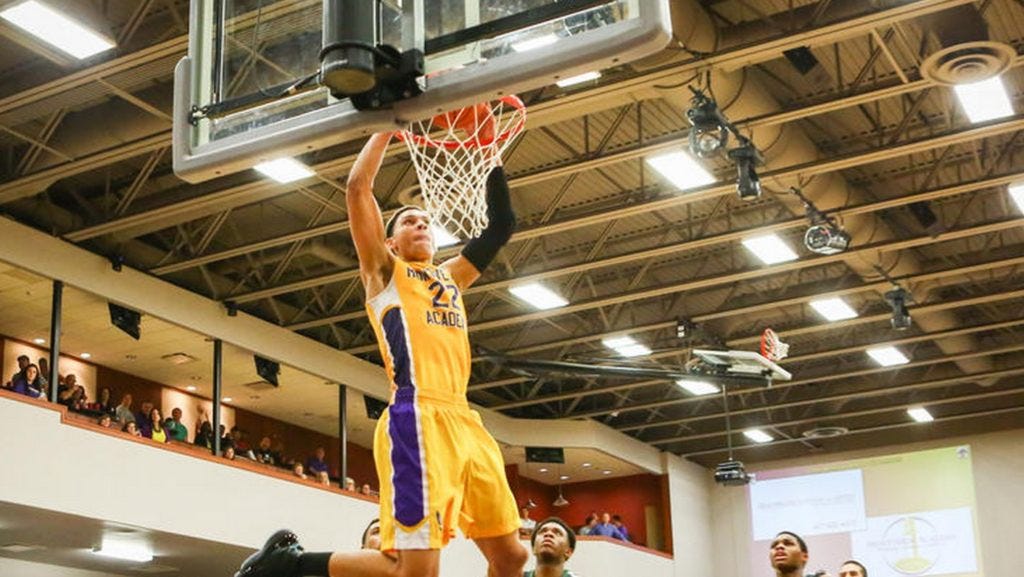 Ben Simmons
LSU signee Ben Simmons entered the City of Palms Classic with a lot of hype - not only was he the undisputed #1 high school player in the country, but his Montverde squad was looking to win the tournament for the 3rd time in a row.
Simmons opened up the tournament with 24 points and 10 rebounds in Montverde's win over Wayne. Although it was an impressive win, it seemed as though Montverde weren't as strong as previous years - with coaches and scouts alike predicting a new champion at this year's tournament.
Although the assumption proved to be true, with Montverde unable to blow-out any of their opponents, it didn't stop Ben Simmons from putting on a performance for the ages. Against a strong St Francis side, Simmons posted 37 points and 18 rebounds - capped off with one of the most impressive plays you'll ever see from a high school player.
Montverde would eventually make it to the finals where they would face Wheeler, the game matching up the 2 top players for the class of 2015 - Ben Simmons and Jaylen Brown.
The championship game was close throughout but it was Wheeler who came out on top, winning the 42nd City of Palms Classic 72-65. Ben Simmons led all scorers with 28 points and 11 rebounds while his Jaylen Brown posted an equally impressive 25 points, 12 rebounds and 5 assists.
The loss breaks Montverde's 44-game winning streak and puts them at 11-1 for this young season.
If the loss wasn't bad enough, the updated MaxPreps Top 25 Boys Basketball Rankings were released later that night, with Montverde dropping from the #1 spot to the #5 spot.
Key Performances
Montverde Academy 64, Wayne 59
24 pts | 10 rbs | 4 asts | 5 stls | 1 blk
Montverde Academy 62, St Francis 59
37 pts | 18 rbs | 2 asts | 2 stls
Montverde Academy 52, Trinity 42
16 pts | 16 rbs | 4 asts | 2 blks | 4 stls
Montverde Academy 65, Wheeler 72
28 pts | 11 rbs | 1 ast | 2 stls
---
Isaac Humphries | La Lumiere School | Class of 2016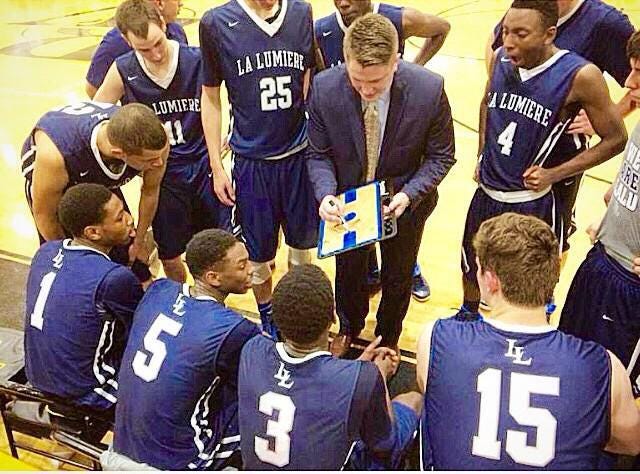 Isaac Humphries, the 7-foot centre out of Sydney, arrived at La Lumiere a few weeks ago, bolstering their already capable frontcourt.
His debut game came in the City of Palms Classic Signature Series division against Vienna DC Timberwolves, one of the top teams from Australia. It was clear that Humphries was still getting accustomed to his new teammates, and they were getting accustomed to him - nonetheless the big-man posted a very respectable 10 points and 4 rebounds in a 61-46 victory.
The win would propel La Lumiere to the Signature Series final where they would face Potter's House, a team that features star junior big-man Udoka Azubuike - a matchup between Azubuike and Humphries the story of the game.
A potentially big battle between a pair of 2016 bigs in this one: Isaac Humphries vs Udoka Azubuike #CityofPalms

— Brian Flinn (@BFlinnHoops) December 23, 2014
Humphries came out of the gates with a lot more aggression, opening the game with a big 2-handed slam.
It was a back and forth affair but Potter's House would come away with the 57-54 victory after La Lumiere's Jalen Coleman missed the half-court heave at the buzzer. Humphries finished with a game-high 17 points, along with 4 rebounds and 2 assists.
The loss also saw La Lumiere drop from the #4 spot in the MaxPreps Top 25 Boys Basketball Rankings, to the #18 spot.
Key Performances
La Lumiere 61, DC Timberwolves 46
10 pts (4/6 FG) | 4 rbs | 1 ast | 1 stl | 1 blk
La Lumiere 54, Potter's House 57
17 pts | 4 rbs | 2 asts | 1 stl | 1 blk
---
Deng Adel | Victory Rock Prep | Class of 2015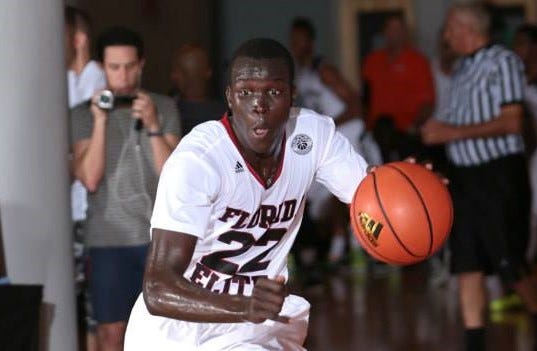 Deng Adel - Photo courtesy adidas
Deng Adel is another Aussie who impressed at the City of Palms Classic, with his Victory Rock Prep side participating in a one-off fixture against Mt Hermon - ultimately falling 61-62 in a thriller. The Louisville signee finished with 17 points, 8 rebounds and 2 assists.
Joining Adel on the Victory Rock Prep squad are Aussies Bill Awet, Gorjok Gak, Deng Riak and Gairges Daow - all of whom are a part of the exciting surge of Sudanese-Australian athletes coming through the ranks.
Key Performance
Victory Rock 61, Mt Hermon 62
17 pts | 8 rbs | 2 asts
---
Kouat Noi | Montverde Academy (Prep Squad) | Class of 2016
Kouat Noi joined Montverde Academy a few months ago and has been performing admirably for their Prep squad.
Noi managed 17 points and 6 rebounds in Montverde Prep's 96-87 win over Mt Hermon. The 6'7 forward out of New South Wales was a key member of the Australian U17 squad that won silver at the FIBA U17 World Championships earlier this year.
Key Performance
Montverde Prep 96, Mt Hermon 87
17 pts | 6 rbs | 3 asts
---
With the holiday season well and truly underway, high school in the US has taken a short hiatus. Although the athletes get some time away from school, there's still plenty of basketball to be played over this period. Make sure you continue to follow The Pick and Roll as we continue our coverage of the Australian high school scene!