Recruiting Update - January 12th | Northern Colorado offers Owies; Tai Wynyard to visit Kentucky
With one of the country's most talented 2015 prospects, Jack McVeigh, committing to Nebraska last week, we take a look at the recruiting action of some of the best 2016 athletes. Some Australian U17 squad members have seen their recruitment pick up since the start of the new year, as well as one of New Zealand's top prospects, Tai Wynyard, who is currently taking visits to an impressive list of universities.
---
Matthew Owies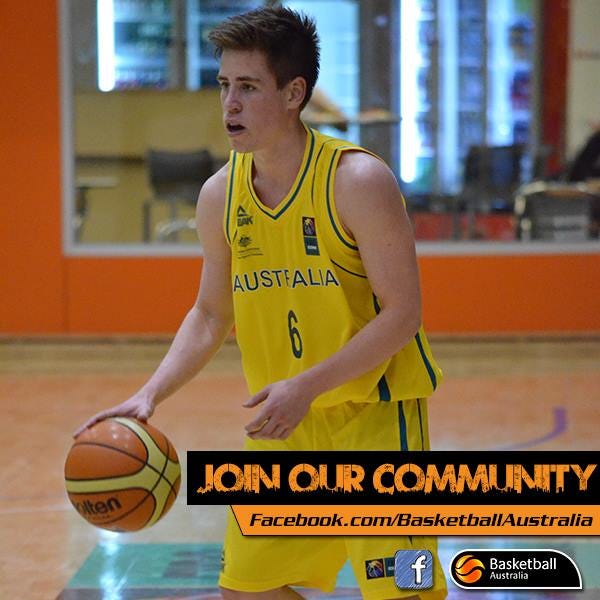 Matthew Owies | Photo credit: FIBA via Basketball Australia
Matthew Owies, the 6'0 point guard out of Melbourne, has received an offer from Northern Colorado.
Owies' recruitment picked up last year after he began to receive interest from Grand Canyon University and Boise State, among others. Northern Colorado is the first to offer the 2016 guard.
A starter for the Australian U17 Goannas, Owies averaged 5.9 ppg, 4.1 rpg and 3.1 apg. The 3.1 assists per game put Owies amongst the top 3 distributors in the tournament.
Isaac Humphries
Isaac Humphries' recruitment has taken a huge leap since his move to La Lumiere School last month.
With offers from the likes of Kansas, Arizona, Oregon and Illinois, the Aussie 7-footer is continuing to attract some of the biggest names in college basketball.
Kentucky head coach John Calipari stormed the weather, travelling to Indiana to watch Humphries - where he put up an impressive 21 points, 14 rebounds and 5 blocks.
Coaches from Florida, UCLA and N.C. State are among those who have also travelled to La Lumiere's remote campus to watch Humphries, while Kansas' Bill Self and Duke's Jon Scheyer have shown desire to visit, but have been held back by some unfortunate weather.
Among interest from countless coaches, Humphries has also unofficially visited Ohio State and Notre Dame throughout January.
Tai Wynyard
Tai Wynyard, the 6'9 forward/centre out of New Zealand, is currently in the US taking visits to an impressive list of universities.
Tai Wynyard
Wynyard began his trip to the US with a visit to Kentucky, which began on Sunday. He's then expected to visit Villanova and Texas later in the week.
Out of the 3 campuses he's visiting, only Villanova has offered. St Mary's, Pittsburgh and Hawaii are among those who have also shown interest in the Kiwi big-man.
A key member of the New Zealand U19 Men's squad, Wynyard averaged 16 ppg and 8 rpg on 67% FG - helping his squad to a second place finish in the FIBA Oceania U19 Championships.
Daniel Mading
Daniel Mading's recruitment is continuing to pick-up, with an assistant coach from defending National Champions University of Connecticut watching him practice last week.
The 6'9 forward out of Perth went through an impressive recruiting stretch in October last year, receiving 3 offers in 2 days - Seton Hall, Nebraska and Colorado St offering the Sudanese-Australian prospect. South Carolina offered Mading just a week later.
We caught up with Mading late last year to talk about his upbringing, recruitment and how he's adjusting to life in the US.