Discover more from The Pick and Roll
We're all about Aussie hoops. Independent, objective analysis and commentary. Insightful narratives built around Australian basketball. Read about our men and women in the NBA, WNBA, NCAA, Europe, national teams, NBL, WNBL, NBL1, prospects and more.
Over 2,000 subscribers
Potter, Wigness emerge 3-point champions at Basketball Without Borders Global 2019
The NBA, in collaboration with FIBA kicked off the fifth annual Basketball Without Borders Global Camp at Queens University of Charlotte Levine Center for Wellness and Recreation in Charlotte, N.C.
Australia was represented by Gemma Potter, Kitty Anderson, Taran Armstrong and Tamuri Wigness.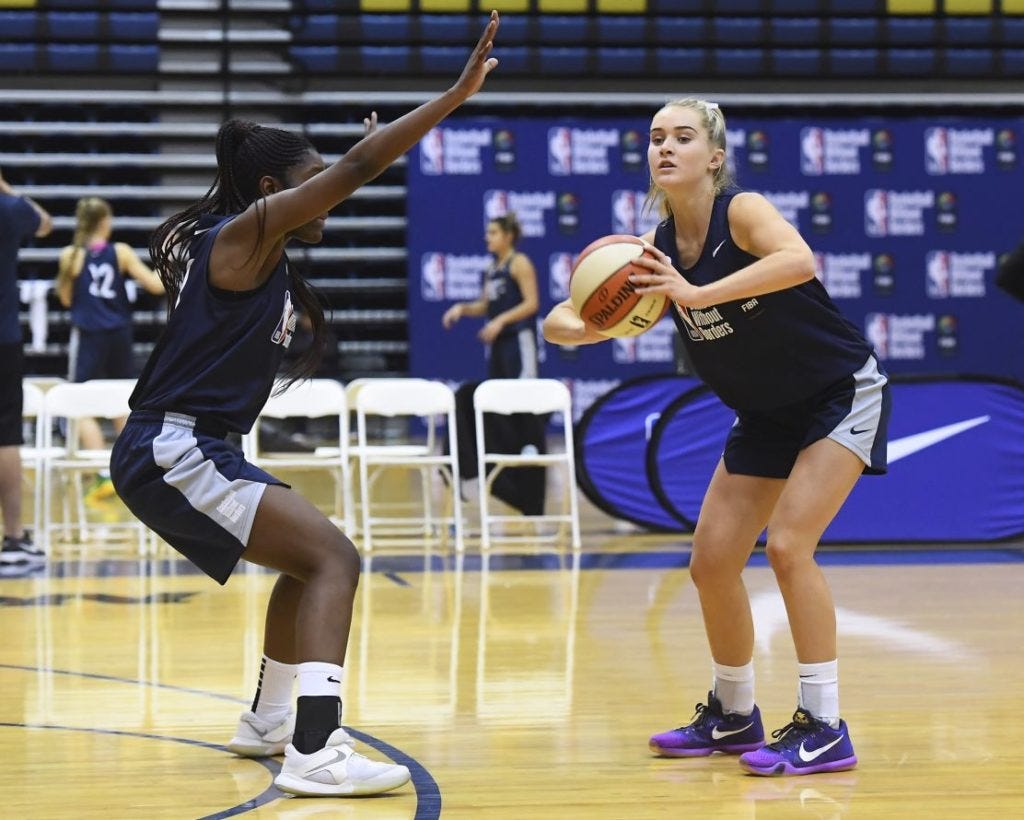 Kitty Anderson looks for the pass. Credit: NBAE
Since the launch of BWB Global in 2015, 11 former BWB Global campers have been drafted into the NBA or signed as free agents, including seven lottery picks. NBA Commissioner Adam Silver highlighted the importance of the BWB camp, and its role in developing the global game of basketball.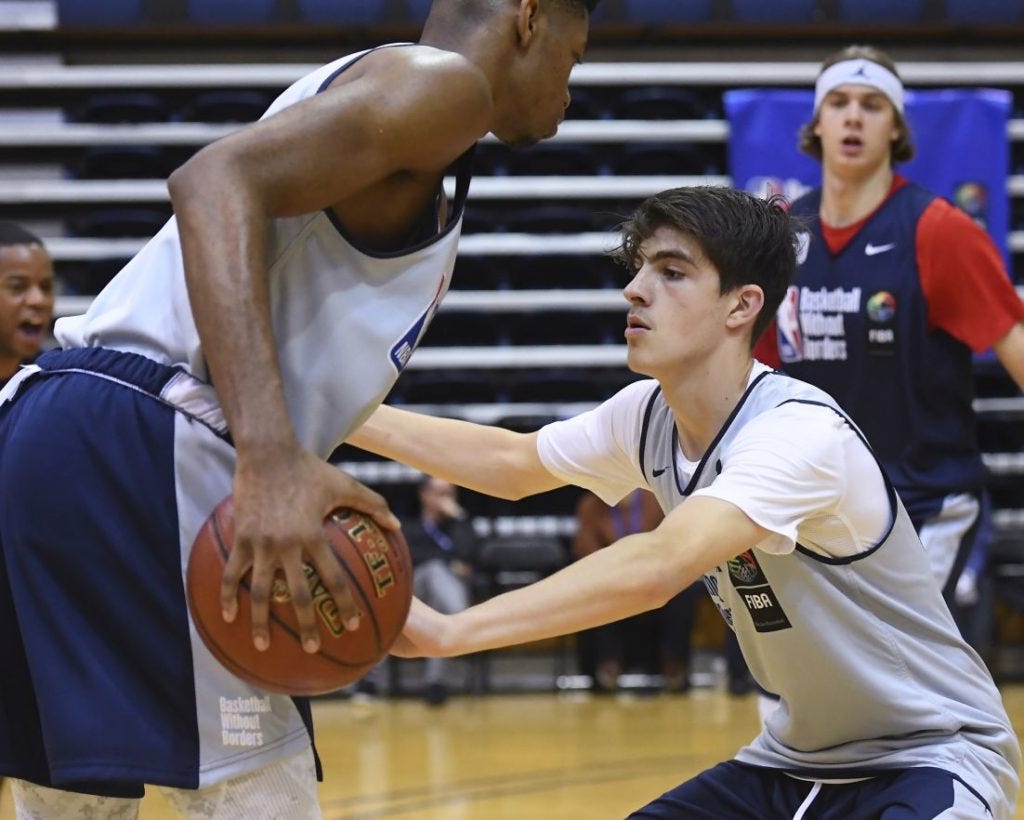 Taran Armstrong defending. Credit: NBAE
"For the league, there's nothing more important than continuing to develop that next generation of players, and I think, if you look back at the league historically, we played more of a passive role when it came to development of players, whether it was through college system or systems that existed in Europe or other parts of the world. Those players were, in essence, presented to us when they are ready for the draft."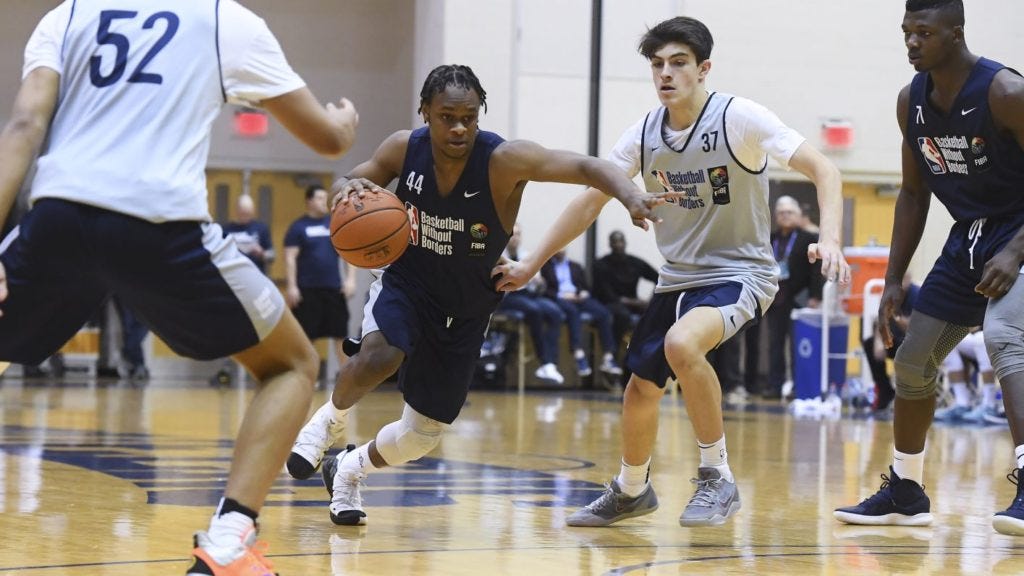 Tamuri Wigness drives past Taran Armstrong. Credit: NBAE
Throughout the three-day camp, the players underwent a mix of drills, shooting competitions, life skill sessions and five-on-five games. Despite the elite competition, Australia held its own, with Gemma Potter and Tamuri Wigness emerging as three-point champions. New Zealand's Charlisse Leger-Walker received the Grit Award.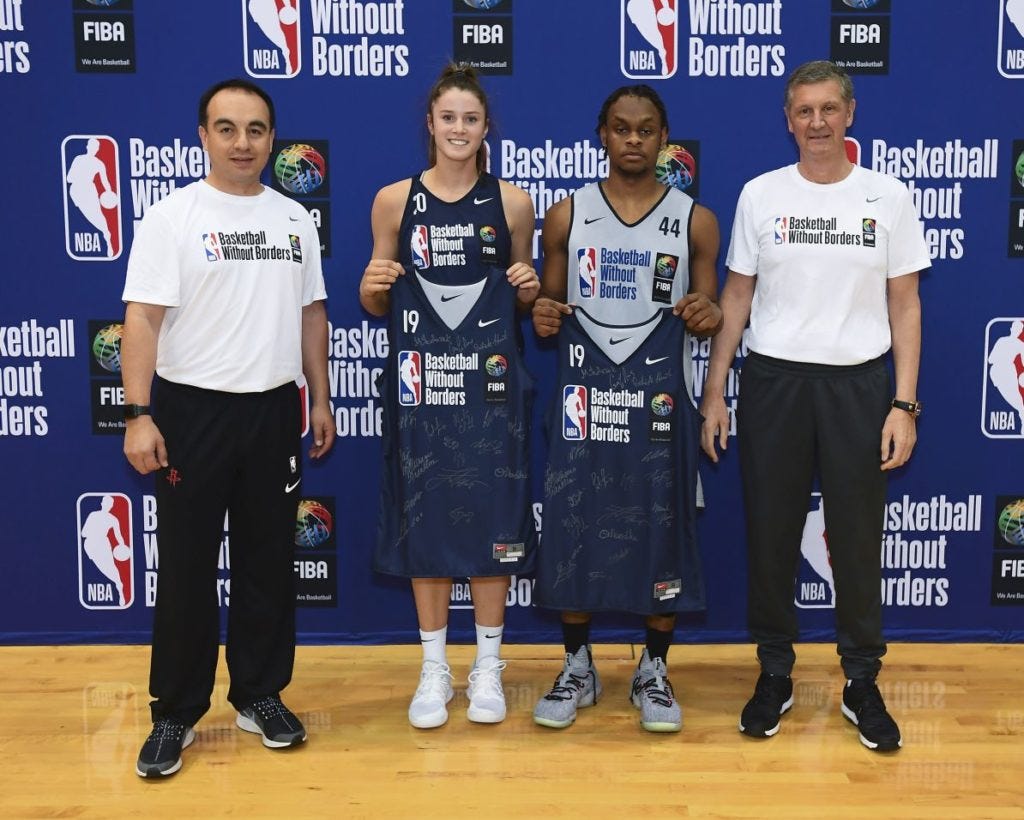 Gemma Potter and Tamuri Wigness win the three-point shootout. Credit: NBAE
The award was a pleasant accolade for Tamuri Wigness. "I'm known for driving and stuff, " Wigness told foxsports.com.au. "But, for me to add [shooting] into my game, it gives me confidence."
https://twitter.com/OlgunUluc/status/1097328785651912704
Wigness, who has the NBA as his eventual goal, led his team to a win in the finals, and was also listed as part of the BWB Global 2019 All-Stars, along with New Zealand's Samuel Mennenga.
https://pickandroll.com.au/tamuri-wigness-locked-in-nba/
"[Representing Australia is] such a big honour," said Wigness, who has donned the green and gold last year. "I made that as my first goal – to represent my country first.
"Then, perhaps lead myself to the NBA."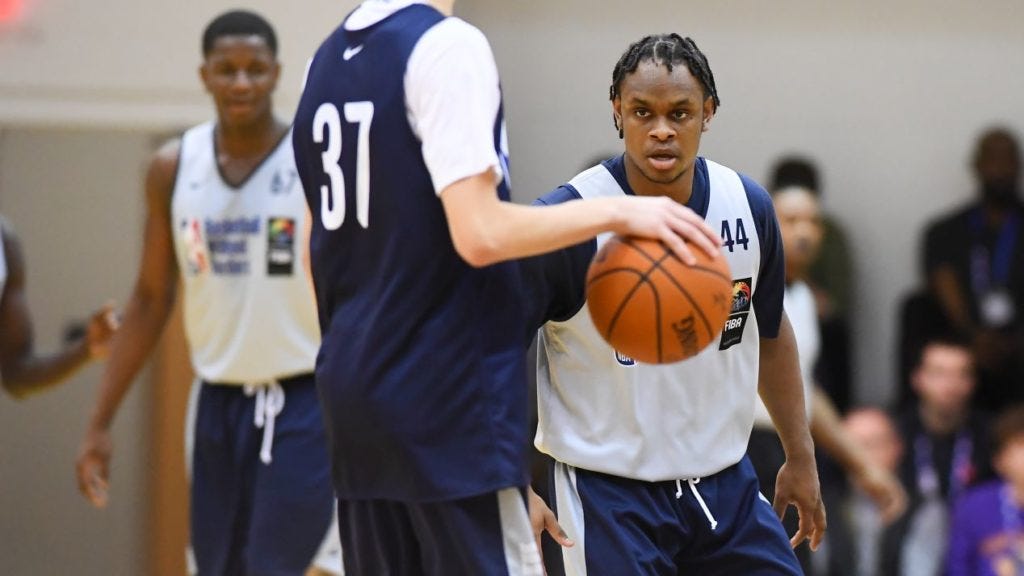 Credit: NBAE
During the camp, an NBA scout called Wigness a "flashy bulldog", by virtue of his intensity and eye-catching plays. He isn't quite NBA-ready just yet, but Wigness is definitely making waves with his court play, with BWB Global 2019 being his latest stage.