Discover more from The Pick and Roll
We're all about Aussie hoops. Independent, objective analysis and commentary. Insightful narratives built around Australian basketball. Read about our men and women in the NBA, WNBA, NCAA, Europe, national teams, NBL, WNBL, NBL1, prospects and more.
Over 2,000 subscribers
Opportunity, welfare, representation: Will NZNBL's Showdown thrive despite challenges?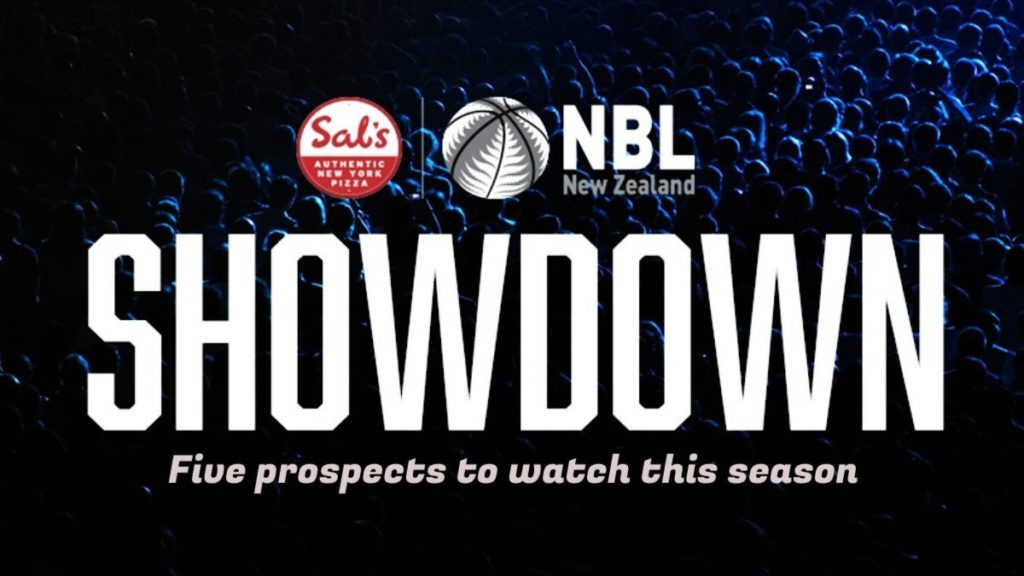 It sounds like the perfect opportunity, but not quite.
New Zealand's government announced in mid-May that professional sport would go ahead, as the country emerged from a long quarantine. The pandemic has created a stoppage in basketball around the world, including EuroLeague, the NCAA's March Madness, and even the NBA, which is projected to resume in early August.
This provided a window for the NZNBL to make its mark on the world. On 19 May, it was announced that a shortened competition was to begin on 23 June. The competition would be played in Auckland at one venue over six weeks, with all 84 players involved to be housed locally. While the Saints, Sharks and the Hawks chose to not be part of this competition, three other teams will be included. Two new teams in the Auckland Huskies (formerly the Southern Huskies) and Otago Nuggets, while the Franklin Bulls --who had committed to the regular season pre-pandemic-- will also be involved.
Why then, have three of the best teams and some of the top players, declined to play in the proposed 2020 NZNBL Showdown competition?
Questions have been raised around the new salary cap and proposed tournament structure, but the situation has its roots in the league's history of longevity and competitive balance.
The Manawatu Jets exited the league in 2015, and rejoined in 2017. The Otago Nuggets withdrew in 2009, and again in 2014. The Taranaki Mountaineers rejoined the league in 2003 after a 1999 withdrawal, and had debt issues that nearly caused a withdrawal from the 2020 season. Contrast that with the league's recent championship history: the Wellington Saints and the Southland Sharks have won every NBL championship since 2013.
Size relates to longevity, and unsurprisingly winning, because of the budget. Smaller teams operate with players as only part-time athletes who hold regular jobs, and take time off work for road trips and games. As shared by team personnel, the Mountainairs only have one full-time player, while the Jets have zero full-time professionals in their squad. Excluding imports, the Jets have had zero full-time pros over the last three years. A team at the other end of the scale, the Saints, confirmed with The Pick and Roll, that they had 20 full-time local players on either one-year or multi-year deals over the last three years.
The Saints' four titles in the last six years and eleven overall is a reflection of their strong business and basketball model. Their sponsorship model promotes local businesses, and nurtures a strong relationship with a local basketball academy run by ex-Saint Kenny McFadden. Excellent imports also help, with one example being current Denver Nugget Torrey Craig, and another in Australian Boomer Nick Kay, the 2019 MVP.
NZNBL GM, Justin Nelson is well aware of the competitive imbalance, and called the dilemma as a "two-speed league", in a recent chat with The Pick and Roll.
"Last season we registered record numbers in viewership and social media for the league. Biggest ever, but in the last third of the season they crashed, by between 25 and 41 percent. There's only one reason why this happened. That's because two-thirds of the way through the season the top four was already settled. Those numbers returned for the final-four weekend. For our commercial partners, partners of teams, offshore interests: all of the things that generate money and make the league and teams turn over. Once the final four was settled, we dropped 25 - 41 percent across all our metrics."
New salary cap structure
After the 2019 season, it was announced that a salary cap --known as the Competitive Balance System-- would be implemented. The idea was discussed during an in-season board and team representative meeting, with all teams in attendance.
"'We are in jeopardy, every single one of us [is] in a situation where the sustainability of what we do is questionable.' Every single team said this," Nelson shared, on the sentiment felt during that meeting. "We had to come up with a system that's centered around bridging the gap that exists in the league to avoid a two-speed league, and how do we do it in such a way that we are looking after the financial health and sustainability of all of our teams who have just sat there in front of us and said that the financial sustainability is in question.
"The Competitive Balance System was then approved unanimously. Every single team raised their hand and approved it."
In theory, the league would keep top teams under the salary cap, while pushing the smaller teams to increase their spending via a proposed salary floor. This would theoretically spread talent out.
Every dollar spent below the salary floor would also receive a penalty, to be paid to the league on a 1:1 basis. If a team was $30,000 short, they would have to pay the league another $30,000. As shared by NZNBL team personnel, top teams spent less by being kept to the cap, but the salary floor that was meant to be implemented, ended up being officially scrapped by the board.
Ex-Hawkes Bay Hawks coach, Zico Coronel, expressed his concerns on the salary cap's impact for players.
"The primary mechanism for engendering parity, the salary cap, is calamitous for New Zealand male basketball players, current and future," Coronel shared with The Pick and Roll in late May. "With the least competent clubs operating well below the salary cap, the overall salary pool available to players - already at a subsistence level should they make the full time commitment to their craft necessary to pursue higher standard and more lucrative opportunities - was reduced in 2020, pre-coronavirus. This reduced players' agency (the draft exacerbates this) when selecting the best possible situation for their future.
"The NZNBL governance has already proposed making further, drastic reductions to the salary cap in 2021 and beyond. Should these regulations be implemented the NZNBL will no longer be able to sustain even its very best and highest paid players full time (which has been possible in the past if they were willing to live frugally) - consequently the calibre of signings will lower, standard of play will decline, the rate of players' improvement will slow, and their ability to successfully obtain opportunities abroad will be diminished."
Moving forward, this could potentially lessen the overall talent in the league. A player like Nick Kay for example, a premium import and the 2019 MVP, may now be lost to the competition unless a team in the future decides to pay him most of their cap and then fill their squad with amateur players.
Nelson's goal, as outlined in a chat at the end of May, is that players in the league would be able to earn a decent wage in the competition from 2021.
"I hope our players can earn a liveable wage, that's always our goal, but the world has been turned upside down. I am 100 percent for the players. They are the stars of the show, I've never said anything other than that - I want the players to be looked after. I want the players to be able to have long and prosperous careers. There are some things that we can do and some things that we can't do, because economies of scale don't allow it to be done. I'd love every player to be on enough money for them to just focus full-time on basketball."
Draft questions
The NZNBL has helped launch the careers of domestic talent like Steven Adams, Pero Cameron and Kirk Penney, but developmental limitations meant few stay in the league for long, exceptions being legends like Lindsay Tait, who played in the league for his entire 19-year career.
The Saints in recent years, have set aside roster spots for development players, but none of the NZNBL teams have feeder or second division teams. This means that players from strongly ranked high schools like Rosmini or Westlake in Auckland are lost to the game or to the area, as there isn't a legitimate pathway to the NBL.
This is where the draft could give younger players a platform, especially with the absence of many ANBL players. This competition was televised not just in New Zealand, but also overseas. A new streaming service for international markets launched for the draft, but also in place for the duration of the competition.
"If you're going to play, that's absolutely fine," Ethan Rusbatch --who last suited up for the New Zealand Breakers but elected to not play in the NZNBL this season-- said. "Go ahead and get seen by the people watching. Take advantage of the situation of guys missing or not in a certain team and work your backside off to be seen."
Up and coming players like Taane Samuel, Tai Wynyard and Izayah Le'Afa were likely to be role players in a regular NZNBL season, but they could now command starter minutes and use the opportunity to push for their next professional contract.
Forward Tom Vodanovich, who played for the Southland Sharks in 2019, also offered support ahead of the draft. "There are a lot of young players coming up in New Zealand and they want an opportunity to play. And this is a better opportunity to play in front of a national crowd, it's exciting for the younger guys. The older guys who have something to lose have issues with it, but at the end of the day it's hooping and the chance to get out and run."
Prominent names such as Mika Vukona, Jack Salt, Tohi Smith-Milner, Jarrod Kenny and Taine Murray also registered and were selected the draft, ensuring some big names for fans as they were picked over the course of the three-hour draft.
The draft, which is explained on the league website, saw the top 14 players selected by an independent panel, with teams able to protect players based on certain hometown criteria. The live streamed draft on June the 11th went off without a hitch (results here), with Tall Black and NZ Breaker Jordan Ngatai taken with the number one pick by the Otago Nuggets.
There were no strict qualifications enforced for draft registration, meaning anyone could enter as long as they lived in New Zealand. Interestingly, with the focus on youth in this draft, it raised some eyebrows that veterans like Vukona were available. Tall Black and NZ Breaker Corey Webster, who will not play for the competition, also questioned some of the players registered, after three New Zealand radio hosts decided to put their names in the hat.
Vodanovich, who was picked by the Manawatu Jets, was confident that the draft will distribute talent among teams evenly. "They are going to figure out a way to get the teams as even as they can. If you are going to throw players together you should get a few more days to prepare than four, but I think it will work if they can get the teams right, it will be competitive regardless of who plays as they are all on a level playing field."
Southland assistant coach Leyton Haddleton however, outlined concerns with the draft concept and what he views as long-term imbalance. "The draft is flawed in terms of the Sharks having five or six guys in the top 16, but us only being able to select two of them, what does this mean for next year's recruiting?"
Player welfare
Opportunity remains a big upside for the athletes involved, as long as player welfare is met. Right now, team camps are planned for 19 June, just four days before the first game tips off on 23 June, which will be a considerable challenge.
"Our biggest concerns are around the player welfare as we are a player-oriented club and we always have been," Wellington GM, Jordan Mills said. "We want to look after the wellness of our group, and we don't feel that's been addressed. Four days of training camp for six weeks of three or four games a week, is nowhere sufficient when compared with any other sport in the world. Netball - four weeks. Rugby, NBA, Australian NBL - all four weeks. And suddenly we [have] four days.
"I can't comprehend how that works, as we pride ourselves on looking after players on and off the floor."
Rusbatch sees risk in the limited preparation time, especially for the big names. "You need to be able to sell it to the top players. Ticking all the boxes for them to be able to play. Without the top guys, the level of play drops too much. It dominoes after that. Next tier guys want to play the better guys."
The league has done its part to address concerns. An announcement was made on 1 June, marking a historical first since the league's inception in 1982: insurance cover will be provided for every player who plays in the abbreviated tournament.
"Don't judge us now," Nelson says. "We can't possibly be judged as we are putting these things together. Judge us at the end and then go to the players and ask them whether they were looked after, and then ask the coaches the same question.
"The people who aren't involved wouldn't know who we are talking to on all the above factors. All I would say is, on player welfare, and I have done my absolute best to stay out of every conversation, other than to say we are working our arse off to look after every single person involved in this competition."
Legitimate concerns on the preparation time remain. The official schedule doesn't make it sound any easier on the players. The Taranaki Airs for example, play their first five games within nine days. In a copy of the budget sent to NBL teams for the tournament, $20,000 was set aside for physiotherapy and rehabilitation for the six weeks of the tournament. An NZNBL coach who opted to stay unnamed, confirmed each team would need at least one physio, as they will be playing three games a week. This would mean hiring seven people for six weeks' work, a potential challenge with the budget allocation.
"We aren't in control of [recovery], and that's what makes the Saints who they are," Saints GM, Mills said. "We pride ourselves in that. [The league is] saying that there might be one physio per game or for the whole time. For instance, for our home games we have a couple of physios and two or three masseuses."
Remuneration
Documents obtained by The Pick and Roll offer some insight into this season's salary structure and costs. In terms of player salary, participating teams will contribute $15,000NZD each. The league and sponsors will commit $119,000NZD for player salaries, to be distributed evenly among teams. Salaries are then broken down on a sliding scale for the top seven players on each team. The first player will be paid $7,500, moving downwards to the seventh at $1,000. Players eight to ten will not be paid. All figures are total salaries for the entire competition.
The budget that teams were sent, showing commercial revenue and potential expenditure, gave the total figure that was being put in by the NZNBL and its sponsors. There was no line breakdown offering more visibility into the various parties' commitments.
As mentioned earlier, there are players in the league who hold day jobs. For some of them, especially with many full-time Australian NBL players absent from this season, opportunity comes in the form of sacrifice. It means taking six weeks off their regular work to play. It means being away from family, for a few hundred dollars a week or less. Teams will have no gate takings as there will be no home games, and likely will suffer from significant loss of sponsorship revenue, Nelson has clarified that teams will be putting up less than five percent of a typical full season commitment.
For Nelson, it all comes back to surviving in an uncertain reality, and the opportunity to put a product out to engage everyone from fans to sponsors, no matter the circumstances.
"The competition this year predominantly has been underwritten by the NBL, to an amazing level that has never been done before," Nelson says. "Right now, through our commercial relationships and our growth through the last few months, we have increased our commercial revenue three to four times in one year. Right now though, we need to respect the fact that our teams on average have had 90 percent of their revenue diminish over night.
"Going forward to this season, you either walk away all together in 2021, or you try and put something together. If you don't put something together in 2020, you risk your commercial contracts being null and void. If you have the ability to deliver and you don't, you risk them being null and void. That was the prospect we faced, no different to what other sports faced. If we have the ability to play and we don't, we don't get paid. If we don't play, the Sal's NBL might not be back in 2021. That commercial money wouldn't be there. If on average 90 percent of revenue has been sucked out of every team, you tell me how the league would survive going forward, if we didn't get the game going forward and keep that commercial money in the room."
Who represents the players?
This also brings into question the lack of player representation. There is no players association or union, which reduces the chance of presenting a unified voice to negotiate for pay or conditions, unlike other sports in New Zealand, Australia or other basketball leagues around the world.
In sporting leagues like rugby in New Zealand and the NBA in the United States, a revenue sharing system is in place where a certain portion of TV deals and sponsorship can be shared fairly among players and the league. For example, the NBA gives the players a band range of between 49 and 51 percent of all basketball-related income. This aligns the players proportionately with the financial wellbeing of the league. Right now, the NZNBL players are fully paid by their clubs.
Could there have been a better way of managing salaries so that top tier players like Rusbatch, Isaac Fotu, or Corey and Tai Webster could have been included? Nelson mentioned commercial revenue increased three to four times, based on the position they were in a year ago. A shared revenue system between the players and the NBL could have meant a win-win situation where there were enough funds available to pay for the bigger name athletes.
It's a wider conversation, but it might be time players banded together to figure out the question of player representation, and to further discussions around welfare, remuneration and more.
Regardless, the NZNBL is going ahead with its six-week tournament. Teams can't use this season to recruit players or build roster continuity, but they can be part of an exciting format with the league's first player draft. The NZNBL board should be commended for getting a competition off the ground despite the COVID-19 pandemic, but the long term future may be at risk, with a salary cap that does not look to be achieving its intended goal: talent parity.
"If a more competitive league can be achieved by assisting the overall practices of the less successful clubs, and in doing so creating a stronger overall league, and better opportunities for New Zealand's players, this would be ideal," Coronel says.
"The future of the league as being a worthwhile aspiration is at stake."