Opals named for FIBA Oceania Championships
Brendan Joyce today announced the team of twelve that will take on New Zealand for the 2015 FIBA Oceania Championships live on Nine Network's Wide World of Sports.
Joining Joyce in announcing the team was Rachel Jarry who was included the in the team that will aim to qualify for the 2016 Olympic Games.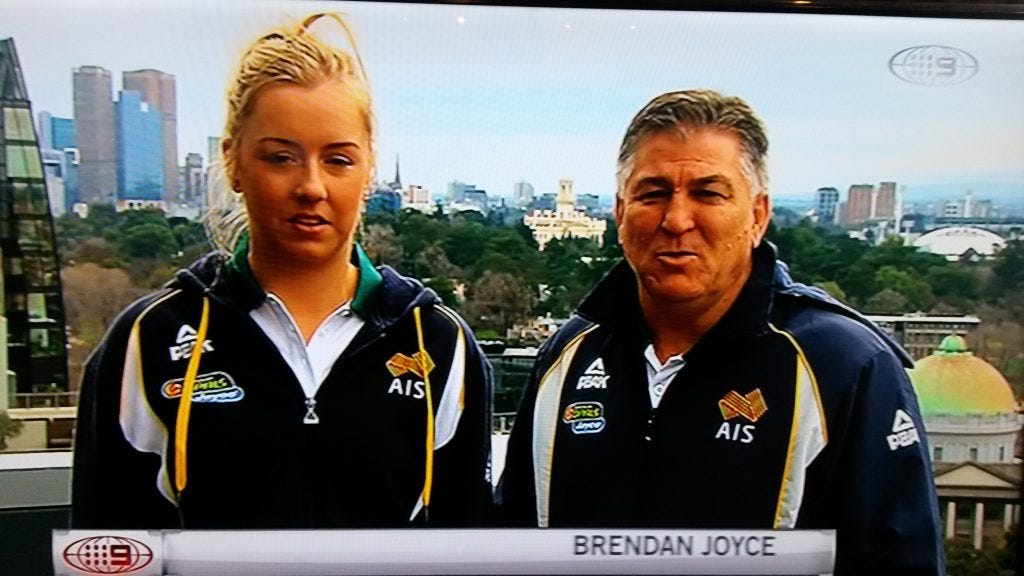 "We've selected a group that's made a huge commitment and who also had an impact throughout camps and on tour and who have represented themselves well," said Joyce.
"We've put together a very, very competitive team."
While the Opals feature a number of rising stars, it is hard to look past the notable omission of Elizabeth Cambage who was omitted from the squad ahead of the warm up games against Japan after choosing to attend a music festival rather than the first day of Opals training camp.
"Lizzy has been a fantastic player," explained Joyce.
"It has been 11 months since she was injured."
"Not being able to train with us a week or so again ruled her out."
The side includes veterans Suzy Batkovic and Belinda Snell who have been a mainstay of the Opals for the past decade, while Stephanie Talbot, Sara Blicavs, Alice Kunke and Tessa Lavey deserving of selection, especially due to the absence of many WNBA stars. Their inclusion in many ways signals the changing of the guard, although Joyce would be hopeful that they will be available for the Olympics pending qualification.
"We have a really good mix of experience and youth," shared Joyce on national television.
Australia head into the series against New Zealand as clear favourites. The Tall Ferns preparation for the series included a trip to Taiwan to participate in the William Jones Cup where they experienced limited success. They are currently taking on Japan at home in a three game series and trail 0-2.
Approximately 500 tickets remain for Saturday's double-header at Melbourne's Rod Laver Arena where the Opals and Boomers play New Zealand. Tickets are still available through Ticketek. The event will be broadcast LIVE and FREE on the Nine Network's Gem Channel.
Australian Opals
Suzy Batkovic

Sara Blicavs

Natalie Burton

Katie-Rae Ebzery

Laura Hodges

Rachel Jarry

Alice Kunek

Tessa Lavey

Tess Madgen

Stephanie Talbot

Belinda Snell

Kelly Wilson
2015 FIBA Oceania Championships
10 August, Opals open training and media day

11 August, Fan Day, Opals and Boomers at Southbank, Melbourne

Game 1, 15 August: Australian Opals vs New Zealand Tall Ferns, Rod Laver Arena, Melbourne

Game 2: 17 August vs New Zealand Tall Ferns, ASB Arena, Tauranga (NZ)