Brad Newley and Herbalife Gran Canaria took a big step towards qualifying for their first Eurocup final after upsetting Unics Kazan on the road in the first leg of their semifinal series 70-83.

In a historic night for Gran Canaria, they became just the second Eurocup team ever to record 20 wins or more in a season (20-1) and now head back home for the return encounter next week with a valuable 13 point advantage with the game scheduled to be broadcast live in Australia on Eurosport (see schedule below).
I mean... What a game guys! Huge win in Kazan 70-83, we have to defend our advantage in our YELLOW HELL! pic.twitter.com/4EDAUlWn3f

— CBGranCanariaEnglish (@GranCanariaCBen) April 1, 2015
Australian Boomer Brad Newley was one of three Gran Canaria players to score 12 points while he also added 2 rebounds in the ground-breaking big win.
Gran Canaria's victory was set up brilliantly thanks to a blistering first quarter start. Newley sparked the visitors to open with a 9-0 run with the first score of the game on a breakaway dunk and from there Gran Canaria never looked seriously threatened. They blew out the lead to 15 at the first break and while Unics threatened to close the gap leading up to half time, a Newley three-ball helped settle his side to maintain a 9 point lead heading into the second half.
The third period proved to be break-even for both sides, with Newley again prominent. He made a nice three-point play to helped maintain the 9 point margin heading into the final period. With the result not in question, both teams continued to fight out the game to the end given that the home and away series could still yet be determined by aggregate. The visitors came away clear victors with a much-deserved win an a commanding position heading into the second leg at home with a 13 point buffer.
While Newley was outstanding for Gran Canaria, just as good were team-mates Walter Tavares (12 points, 11 rebounds and 4 assists), Eulis Baez (12 points, 5 rebounds and 2 assists) and Ian O'Leary (11 points, 3 rebounds and 3 assists) and between them they provided great entertainment value with a host of highlight reel plays including some impressive alley-oop plays. It was Gran Canaria's team work and willingness to share the ball around that enabled them to prevail, highlighted by their 24-14 assist advantage which helped them shoot an impressive 60% from the field.
In playing in front of their home crowd in the return game next week, Gran Canaria are just 1 win away from making their first Eurocup finals. For Newley and his team mates, history beckons.
https://youtu.be/gYK4DZiC6MM
---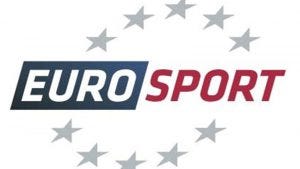 Don't miss all the Eurocup and Euroleague hoops action this week on Eurosport Australia via Foxtel who once again provide exclusive coverage of the best two leagues in Europe!
Here is the Eurosport Australia TV schedule for next week!
It is down to the final two groups of eight teams known as the 'Top 16', this stage is a round robin format with each team playing a total of 14 games. The best four teams will advance to the playoffs and continue their pursuit of the 2014/2015 Euroleague title!
Don't miss the massive battle between Spanish giants Barcelona and Real Madrid who are both perennial contenders.
Friday, April 3
4:00am LIVE: Nizhny Novgorod (RUS) vs Unicaja Malaga (ESP)

5:45am LIVE: FC Barcelona (ESP) vs Real Madrid (ESP)
Saturday, April 4
4:00am LIVE: Anadolu Efes Istanbul (TUR) vs Emporio Armani Milan (ITA)
The second leg of the semifinals is set to determine which two teams will advance to the Eurocup finals!
Australia's own Brad Newley and his team Herbalife Gran Canaria are just 1 win away from their first ever Eurocup final, while Banvit Bandirma earned a thrilling 1 point home win over Khimki Moscow to head to Russia for the second leg with the smallest of advantages.
Thursday, April 9
6:00am LIVE: Herbalife Gran Canaria (ESP) vs Unics Kazan (RUS) - featuring Australian Brad Newley!

6:45am DELAYED: Banvit Bandirma (TUR) vs Khimki Moscow (RUS)
* Times are subject to change. Times and Dates are AEDT. See http://tv.au.eurosport.com/ for details.