Discover more from The Pick and Roll
We're all about Aussie hoops. Independent, objective analysis and commentary. Insightful narratives built around Australian basketball. Read about our men and women in the NBA, WNBA, NCAA, Europe, national teams, NBL, WNBL, NBL1, prospects and more.
Over 2,000 subscribers
NCAA Men: Aussie preseason Top 10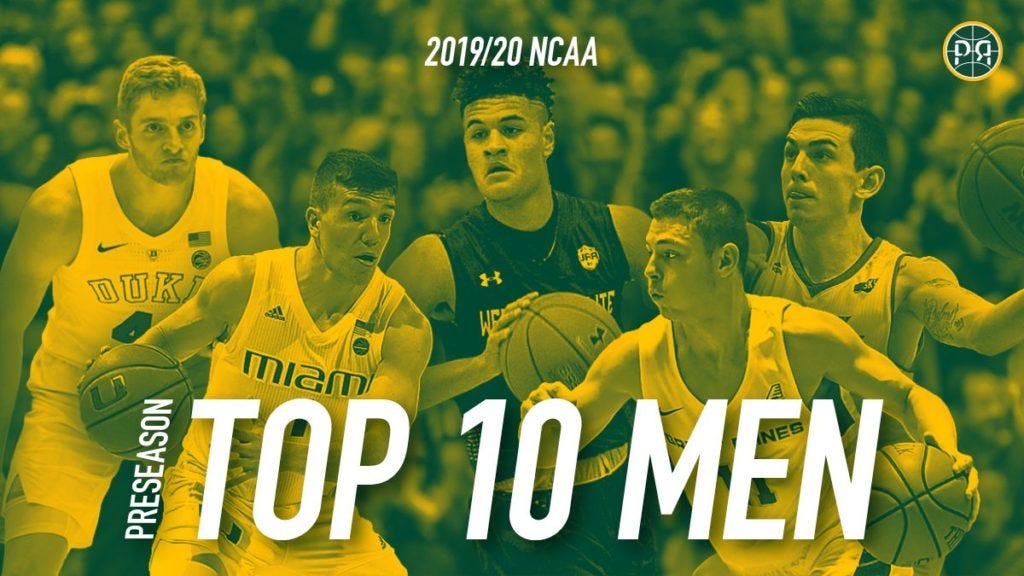 The 2016/17 NCAA Division I season boasts a long list of talented Aussie men, including an increasing number that feature on major conference programs.
Such is the class of the incoming freshmen, combined with the outstanding talent of those returning, we are set for yet another big season of college hoops.
We preview the Top 10 Australian men who are most likely to make the biggest on-court impact for their respective teams this season. There are far too many honourable mentions to list, so we are sticking with just the 10 names.
---
Preseason All-Aussie First Team
G | Emmett NAAR | Saint Mary's
Make no mistake, Emmett Naar is one of the best and most reliable point guards across all of NCAA Division I basketball this season.
As a sophomore last season, Naar was selected to the All-WCC First Team after delivering an outstanding 14 points, 3.7 rebounds and 6.4 assists per game. The 6'1 floor general not only has some of the safest hands going around, but he is also one of the most reliable shooters too, dropping 56 triples at 41.8% for the Gaels on their way to the WCC regular season title.
Naar was selected to The Pick and Roll's All-Australian first team in 2016, and is in the box seat to repeat again as a junior. As a sophomore, he dished out 223 assists which tied Matthew Dellavedova for the school's record for most in a single season, while also setting a season record for minutes played with 1,301. He led the WCC in free throw percentage with 86.9%) and was also among WCC leaders in steals, assists, assist-turnover ratio and field goal percentage.
Recently Naar was overlooked by The Naismith Memorial Basketball Hall of Fame for the shortlisted candidates in contention for the Bob Cousy Award, in recognition of the best point guard in the NCAA. Widely underrated, Naar will take the reigns of the Gaels again this season. With all their key pieces returning, it would not surprise if Naar is the best player yet again, on the best team in the WCC when March comes around.
G | Matt DONLAN | Younstown State
Last season's surprise packet, Matt Donlan will enter the 2016/17 season with the burden of greater expectation.
Put simply, Donlan shot the lights out for Youngstown State in a difficult season for the Penguins who play in the Horizon League. The 6'7 swingman connected on a scintillating 46.3% from the three-point line, setting a school record, and being good enough for 4th best across the nation. In averaging 13.1 points per game, he also connected on 84% from the charity stripe and made 46.3% from the field inside the arc, with 4.5 rebounds per game thrown in.
With his height, he has an ability to shoot over smaller opponents, while his range extends to well beyond the arc. Named as The Pick and Roll's Most Improved Player and All-Australian first team recipent in 2016, Donlan will need to build further upon his breakout year if he is to help pish his side back up the Horizon League standings.
F | Deng ADEL | Louisville
Deng Adel's freshman season was limited due to injury, sustaining an MCL sprain that saw him miss 8 games. Despite the injury and a loaded Cardinals roster, Adel still managed to gather 4 points and 2.1 rebounds per game last season. However, the best is yet to come.
6'7 wing Adel was one of 20 players across NCAA Division I college basketball named as a candidate for the 2017 Julius Erving small forward of the Year Award by The Naismith Memorial Basketball Hall of Fame. Athletic, talented, and skilled are three words that help describe Deng Adel's game. He is also a hard worker. Combine these qualities together, and you have someone who has the potential to be a very special player.
Expected to take on a more active role this season, he will be required to score a whole lot more, with coach Rick Pitino outlining his plans for the season ahead.
DraftExpress has listed Adel in their 2018 Mock NBA Draft at number 31 such is the talent and promise of Adel. Expect him to be starting when Louisville's non-conference scheduled commences, and it is a role that he will unlikely relinquish as they seek to return to the NCAA Tournament.
F | Xavier COOKS | Winthrop
Winthrop is one of the favoured contenders for the Big South title in 2017, and one of those reasons is the returning talents of their 6'8 Australian forward Xavier Cooks.
The 2016 All-Big South second team member set career-highs across most statistical categories last season, including points per game (14.7), field goal percentage (51.8%), three-point field goal percentage (39.4%), rebounding (7.1) and blocks (1.8). He ranked in the top 10 in the Big South for scoring, rebounding and field goal shooting percentage on his way to being named to The Pick and Roll's All-Australian second team.
Cooks is a chance to register a double-double in each game, and will be expected to continue his emergence this coming season with the Eagles. That expectation includes being named to the Preseason All-Conference First Team. We can be sure to hear plenty about Cooks this season.
C | Mangok MATHIANG | Louisville
Mangok Mathiang's junior year was cut short by injury, breaking his foot that ended his season. The injury was to the fifth metatarsal on his left foot; the same injury suffered recently by compatriot Ben Simmons, except on the other foot. It is a setback that Mathiang is set to rise above this coming season.
The 6'10 Australian big man is the heart and soul of the Cardinals, while also being their captain and leader. He returned to full practice in the final week of October and is set to be able to play in Louisville's opening game.
Known for his defensive prowess, Mathiang is the anchor of the Cardinals' defense. While he has an improving offensive game in delivering 7.1 points and 5.7 rebounds in 18.8 minutes across just 10 games, his primary role will be the patrol the paint at both ends this season.
A healthy Mathiang will be crucial to just how successful Louisville will be this season as their storied program look to return to the NCAA Tournament.
---
Preseason All-Aussie Second Team
F | Felix VON HOFE | Eastern Washington
Felix Von Hofe, a 6'5 sharpshooting forward with the Eagles, is primed to deliver his best in his final year of college hoops. Entering his senior year, Von Hofe almost tripled his scoring output last season to average 13 points per game while shooting the three-ball at an impressive 42.3%.
With the graduation of compatriot Venky Jois, Von Hofe becomes the leading Aussie at Eastern Washington this coming season while retaining the captaincy that he shared with his good mate last season. With a deadly shooting stroke, Von Hofe is sixth in school history in 3-pointers made with 166 (just 94 from the record), after draining a staggering 105 in 2015/16. With that output, he ranked 17th across the NCAA with 3.18 made three-pointers per game.
Von Hofe posted eight performances of at least 20 points in his college career, including seven last season. Expect to see Von Hofe step up his scoring output again this season with the Eagles, and if he remains healthy, he will become the all-time best Eagles three-point marksman.
F | Jack MCVEIGH | Nebraska
Delivering glimpses of the talent last season that saw Jack McVeigh be a part of the Australian national team program, the versatile 6'8 forward is set for a bigger role in 2016/17.
With a realistic chance of securing the starting small forward position for the Huskers this season, McVeigh will need to grasp every opportunity with both hands. With an ability to handle the ball and play inside-out, McVeigh was able to contribute 4.8 points and 2.6 rebounds per game as a freshman. However is potential was highlighted last season with 17 points against Indiana and 16 points against Ohio State in back-to-back games.
Most comfortable at the three-spot, McVeigh can stretch defenses with his three-point shooting (34%) and an ability to slash to the basket and take opponents off the dribble. He drained 34 triples last season (2nd on team) and will be looking to lift that output for the Huskers in the year ahead.
F | Nick DUNCAN | Boise State
Nick Duncan is a player with a difference. Standing at 6'8 he can play as a power forward, yet he does most of his best work out on the perimeter.
The sharpshooting big man has been dubbed one of the best point-forwards in the Mountain West Conference and is often underrated. With his deadly perimeter shooting and deft passing skills, he has become an integral member of the Boise State Broncos. Last season he chipped in 11.8 points and 4.2 rebounds per game, while shooting the three-ball at 35% (down from 41% as a freshman).
He scored in double figures 20 times last season, surpassing 20 points on three occasions, dropping 72 treys for the year. He will be expecting to do much of the same in 2016/17 as the lone Australian on the roster this season following Anthony Drmic's graduation (John Rillie remains as assistant coach).
F | Dane PINEAU | Saint Mary's
Dane Pineau enjoyed a breakout year with t he Gaels last season, starting all 35 games on his way to leading the WCC for field goal percentage with 66.7%. The 6'9 forward averaged a career-best 11.3 points and 8.1 rebounds per game on his way to being named to The Pick and Roll's All-Australian second team in 2015/16.
As a junior, Pineau registered eight double-doubles last season, and with the Gael's returning all their key players this season, is a big reason why the Gaels are placed in the Associated Press Top 25 preseason rankings at 17 without a game being played. He was solid defensively and efficient offensively, and will be a critical piece in the Gaels plans ahead.
Pineau will once again be expected to take on his fair share of the scoring and rebounding load this coming season as the Gaels look to return to the NCAA Tournament this season after being snubbed by the selection committee in 2016.
C | Isaac HUMPHRIES | Kentucky
Isaac Humphries was the youngest player in NCAA Division I hoops last season. He returns stronger, more experienced, and ready to make an impact as a sophomore with the Wildcats this season.
Humphries was used sparingly across 22 games which also included one start for the Wildcats last season, adding just 1.9 points and 2.4 rebounds in 9.1 minutes per outing. His best outing saw him lodge career-highs of 6 points and 12 rebounds with 2 blocks in 20 minutes against Texas A&M. He was part of a team that participated in the NCAA tournament, and will be expected to take on a bigger role in their 2016/17 campaign.
Talent-wise, Humphries is the best Australian big man in college hoops this season. His impact and output will be determined by the opportunities he is presented with and whether he can grasp them. Bigger, stronger and with the experience behind him, this may well be Humphries second last season of college hoops before the NBA beckons.
---
Player of the Year
Emmett NAAR | Saint Mary's
While the likes of Deng Adel, Xavier Cooks and a host of others could well be put forward for this recognition, it is hard to look past Naar who will go close to playing a full 40 minutes most games on a team that is expected to not only be the best team in the WCC, but ranked in the Top 25 teams this season. Expect to see him be a prime candidate for WCC Player of the Year, and for Naar to make a push for inclusion in the Bob Cousy Award revised shortlist come February.
---
NCAA Men: 2016/17 Division I NCAA Men: 2016 Top 5 Australian freshmen