NBL: Top 5 Shooting Guards of the Season
As we look back at the midway point of the 2017-18 campaign, it's time to review and assess the premier players at each position in the 40th Anniversary campaign of the NBL.
In this second piece, we're going to be talking about the NBL's shooting or two-guards. The season's first 12 rounds has revealed plenty about the league's best players, exposing some weaknesses and shining a light on their undoubted strengths.
Is Rotnei or Bryce the best two-guard in the league? Has the move to Sydney and a slight change in role helped or hindered Todd Blanchfield? How did appendicitis and the arrival of Casey Prather affect Chris Goulding?
Before we dive into the rankings, let's lay down a few ground rules.
We've evaluated these players from the beginning of the current NBL season to the conclusion of round 12 only. The last five years and potential future don't matter one iota, but I've watched endless reels of film (so to speak) and poured over countless reams of statistical data from RealGM, NBL.com.au and crunchtimeshots to compile this list.
To be eligible, players must hit one of two benchmarks to qualify: either 8 games or 100 minutes game time. That means Michael Carrera and Jeremy Kendle, for example, don't meet the criteria and therefore don't get in.
Also, some websites list certain players in the wrong position, for example: Bryce Cotton and Nathan Sobey are listed as point guards but Damian Martin and Shannon Shorter are shooting guards on RealGM. I don't agree with that and have therefore swapped certain players to the position I believe they play more often. Therefore, Bryce and Sobey are in these rankings along with Rotnei Clarke, whilst Martin and Shorter appeared in the previous point guard ranking.
If your favourite player doesn't appear on this ranking they may appear on the rank for a different position.
If they don't appear on that list either... you should find a new favourite player.
ICYMI: here is the PG rankings. Keep your eyes peeled for the SF's, PF's and C's to follow.
Now, let's get to ranking.
---
The Almosts (10-6):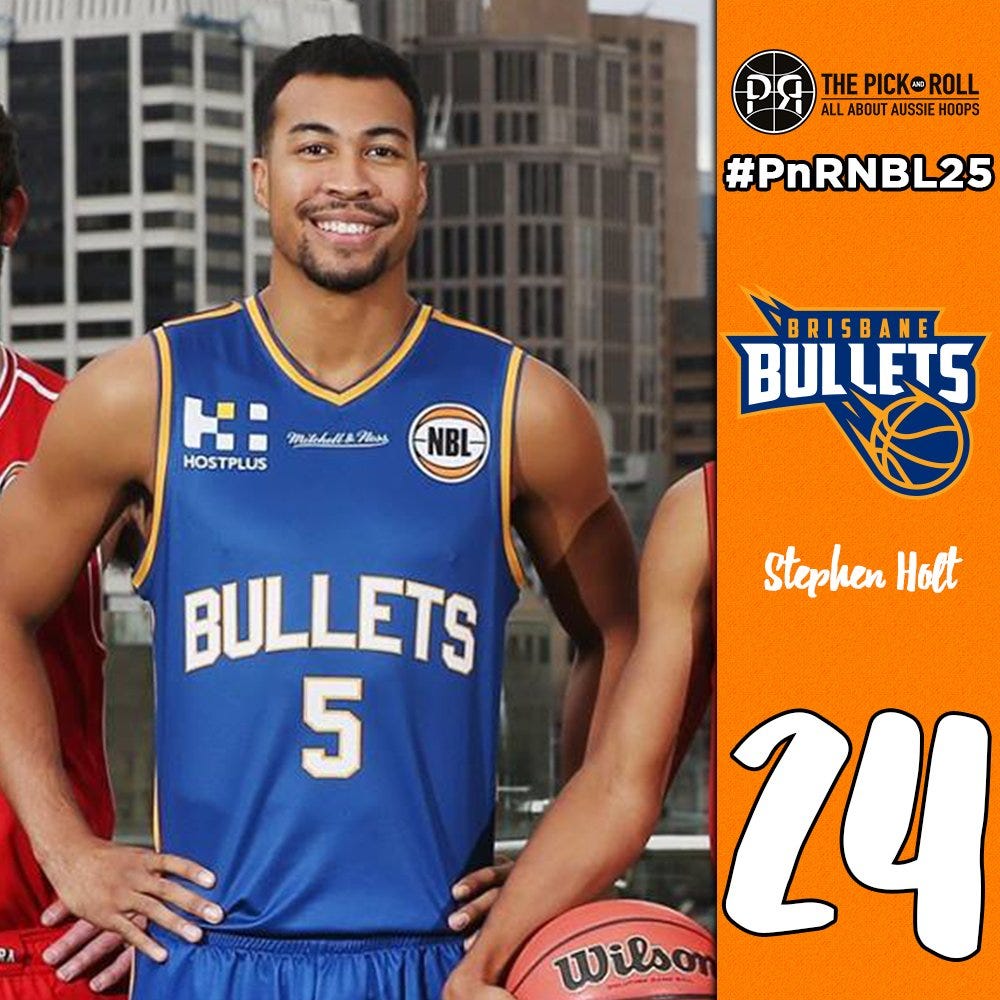 Stephen Holt was ranked the 24th best player by The Pick and Roll headed into the season
10. Stephen Holt, Brisbane Bullets
Age: 26
2017-18 Per-Game Stats: 8.8 points, 3.2 rebounds, 1.3 assists, 0.6 steals, 0.0 blocks
Shooting: 43.9 FG%, 33.9 3PT%, 78.0 FT%
Advanced Metrics: 9.8 PER, 112.2 ORTG, 120.8 DRTG
In his first NBL go round with Melbourne United (2015-16), Holt was given the green light and took advantage finishing top 10 in the league for scoring (15.5 PPG), field goal attempts per game (12.1), three-point attempts per game (6.5) and free-throw attempts per game (4.3).
Needless to say, Stephen has found the lack of freedom playing alongside Travis Trice and under Coach Andrej Lemanis a different battle, one he hasn't quite got a hold of yet.
Was demoted to the 'super-sub' role after 9 games and whilst Brisbane has played considerably better since the move, Holt has still been a shadow of the player who took the NBL by storm just two years ago.
---
9. Todd Blanchfield, Sydney Kings
Age: 26
2017-18 Per-Game Stats: 8.9 points, 3.8 rebounds, 1.6 assists, 0.9 steals, 0.2 blocks
Shooting: 40.9 FG%, 32.5 3PT%, 80.0 FT%
Advanced Metrics: 9.7 PER, 103.0 ORTG, 120.8 DRTG
I'm not sure this is what Sydney had in mind when they pried Todd away from Melbourne United with the lure of big money and guaranteed starts. Todd started this season miserably, scoring in double figures just six times (including the last two games) and scoring 5 points or less in five games.
Thankfully, Todd decided to have fun, relax and enjoy basketball again (according to him during a sideline interview Rd 11) and over his last five games (three Sydney wins) has rolled out 10.8 PPG, 3.2 RPG and 1.4 APG whilst shooting lights out from everywhere - 52.8/60.0/100.
Over that span, Todd has canned 12 of 20 three-point attempts and has not missed a free throw since November.
---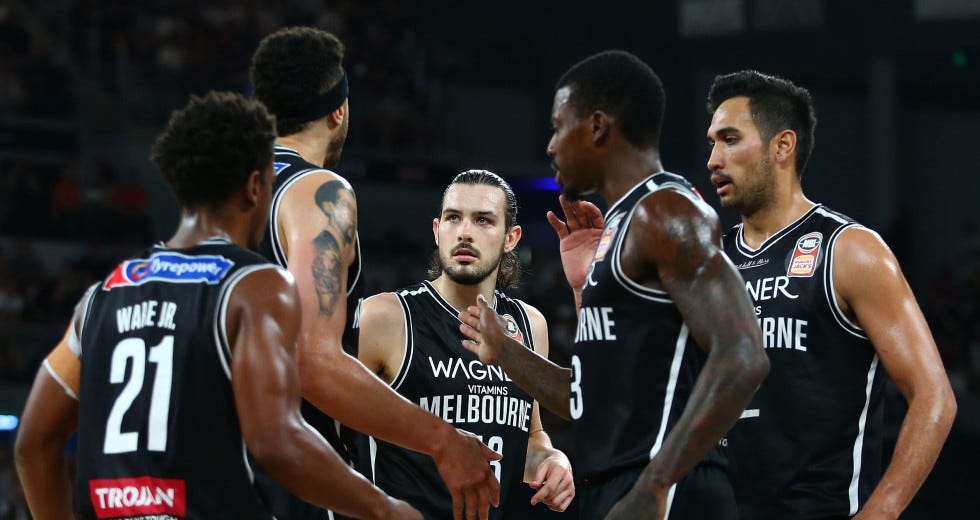 8. Chris Goulding, Melbourne United
Age: 29
2017-18 Per-Game Stats: 12.5 points, 2.4 rebounds, 2.5 assists, 0.4 steals, 0.2 blocks
Shooting: 39.9 FG%, 41.5 3PT%, 75.9 FT%
Advanced Metrics: 9.5 PER, 111.7 ORTG, 110.8 DRTG
A frustrating and seriously inefficient year for Chris. Has the potential to be one of the best and acts like one of the greats on court but has fallen short of the mark too often this season to be considered amongst the upper echelon. Has been wildly inconsistent and completely disappeared in all of United's losses and road games.
At the moment, Goulding's advanced stats sit comfortably alongside the Mitch Nortons, Rhys Martins, Greg Hires and Todd Blanchfields of the NBL landscape. Which is totally fine, they're all solid professional basketball players. It's just that Goulding thinks he's up with the Bryce Cottons, Rotnei Clarkes, JP Tokotos and Demitrius Congers of the world. He probably rests somewhere in the middle.
Over the last 5 games he has found his stroke: 18 PPG at 46% from the field. He's drilling 52.3% of his 8.8 three-point attempts per game across the same span. Maybe integrating Casey Prather and recovering from appendicitis affected his play after all.
One area he has visibly improved is at the defensive end. In fact, he's been one of the better defenders at his position all year with a defensive rating (110.8) that sits behind McCarron at the top for two-guards. It's surely been pleasing for the Melbourne coaching staff to see the minute to minute, sometimes game changing effort and focus on that end by one of the more, shall we say, less-gifted defenders.
---
7. Kirk Penney, New Zealand Breakers
Age: 37
2017-18 Per-Game Stats: 10.1 points, 2.8 rebounds, 0.9 assists, 0.4 steals, 0.1 blocks
Shooting: 43.0 FG%, 40.3 3PT%, 70.8 FT%
Advanced Metrics: 13.3 PER, 124.6 ORTG, 116.8 DRTG
The evergreen Penney is like a magic coin that you can use over and over again and it keeps coming back, keeps paying out.
Per 40 minutes, Kirk Penney would still sit 4th best amongst shooting guards (behind only Clarke, Cotton and Moore) for points per game. Efficient as ever, Kirk has the 6th best PER (13.3) and 3rd best ORTG (124.6). He can still win a game with his clutch shot-making from anywhere on court. Exhibit A: Against Sydney - 25 points and 6 of 9 from long range in just 26 minutes. Exhibit B: 16 points in 20 minutes and a perfect 4 of 4 from range against Cairns. Lastly, against Perth - 17 points, 4-7 from downtown in 23 minutes. All wins.
Kirk was the NBL MVP in 2008-09, was named to the All-NBL 1st team 4 times (08,09,10,11), 2nd team once (16) and now at age 37, is still getting it done for New Zealand as an off the bench microwave.
I could keep going all day long, just like Kirk Penney it seems.
---
Nathan Sobey was ranked the ninth best player by The Pick and Roll headed into this season
6. Nathan Sobey, Adelaide 36ers
Age: 27
2017-18 Per-Game Stats: 13.2 points, 3.8 rebounds, 3.0 assists, 1.0 steals, 0.4 blocks
Shooting: 39.2 FG%, 31.8 3PT%, 83.7 FT%
Advanced Metrics: 12.4 PER, 104.7 ORTG, 110.3 DRTG
It hasn't quite been the follow up act we expected from Nathan Sobey but he's still been a difference maker on another stacked Adelaide 36er roster.
Compared to last season when he romped through the league - jumping over fools and generally making people look ridiculous - Sobey's numbers are down in almost every statistical category. That doesn't mean he was a one hit wonder or has turned into a bad player all of sudden. It just means with the additions of Shorter, Childress and Moore plus the growth of Drmic and Deng, Adelaide has a lot more depth to feed with only one ball to feed them all.
---
The Cream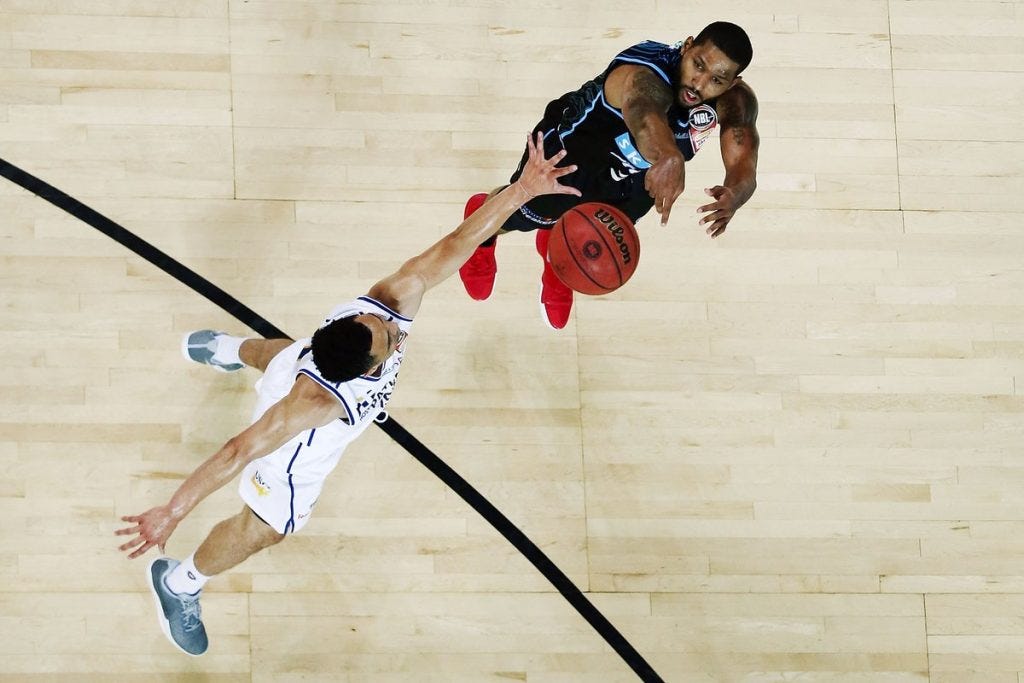 Photo credit: NBL
5. Devonte 'DJ' Newbill, New Zealand Breakers
Age: 25
2017-18 Per-Game Stats: 13.8 points, 4.5 rebounds, 3.6 assists, 1.5 steals, 0.1 blocks
Shooting: 44.1 FG%, 32.8 3PT%, 65.6 FT%
Advanced Metrics: 15.5 PER, 114.8 ORTG, 112.7 DRTG
A quiet, wily young vet that goes about his business but will gladly rip your heart out if given the opportunity - see game winner v Sydney in game 2.
DJ is currently 3rd in the league for steals at 1.5 per game, 7th amongst two-guards in both offensive and defensive ratings and 5th in both offensive and defensive win shares.
In the ultimate sign of being a good player, Newbill still finds a way to contribute even when his shot isn't falling. Over his last five games, he's being shooting season lows of 38% from the field and 30% from three but has upped his defensive output with 1.8 SPG and 5.2 RPG whilst still dishing out 5.4 APG.
Below the surface, Devonte has a boiling mean streak that belies his smile and on court persona. Tough as nails, a perfect player for Coach Henare and the Breakers.
---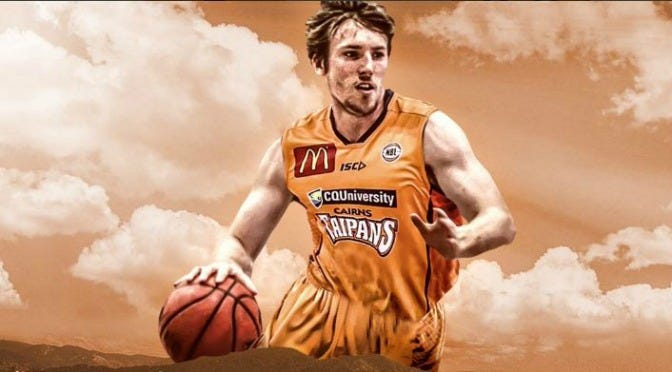 4. Mitch McCarron, Cairns Taipans
Age: 25
2017-18 Per-Game Stats: 10.8 points, 6.6 rebounds, 2.6 assists, 1.4 steals, 0.4 blocks
Shooting: 42.3 FG%, 35.1 3PT%, 72.9 FT%
Advanced Metrics: 16.0 PER, 118.2 ORTG, 106.8 DRTG
At 6'2, Mitch is easily the best rebounding guard in the NBL, sitting 4th overall in the league at 6.6 total rebounds per game. Offensive rebounding amongst the trees is Mitch's forte, ripping down a yeoman-like 2.5 per game (3rd in the league) which is more than noted rebounders like AJ Ogilvy, Perrin Buford, Tom Jervis, Lucas Walker and Nnanna Egwu.
A beast at the defensive end. After years of not getting the recognition he deserves on that side of the ball, Mitch could conceivably take out the defensive player of the year award this season, leading all guards in defensive rating (106.8) and defensive win shares, ahead of other luminaries such as Damian Martin.
Since the departure of Michael Carrera, Mitch has been on a mini tear: 13.6 PPG, 8.8 RPG, 3.6 APG and 1.4 SPG in a smidge over 33 minutes per game.
---
3. Ramone Moore, Adelaide 36ers
Age: 27
2017-18 Per-Game Stats: 12.2 points, 3.3 rebounds, 1.9 assists, 0.8 steals, 0.2 blocks
Shooting: 59.2 FG%, 52.9 3PT%, 66.7 FT%
Advanced Metrics: 17.7 PER, 127.5 ORTG, 110.9 DRTG
Surprised? You shouldn't be; Ramone has been an efficiency god since switching to the 36ers. Go back up and have a look at those shooting numbers again. In a word: incredible.
Leads the league in 3PT % (52.9) but having said that, he barely shoots enough to have qualified (just 17 shots, about one per game). Given the deadly way Ramone is shooting from everywhere, one wonders why Joey Wright doesn't incorporate more plays to spring Ramone free for some action from his favourite spots.
Among all two-guards, Ramone is 1st in offensive rating (127.5) is 2nd to Bryce Cotton for player efficiency rating (17.7) and 4th in defensive rating behind McCarron, Goulding and Sobey. Per 40 minutes Ramone would be 8th in the league in scoring.
Moore might not have the name recognition of Creek, Childress, Shorter and Sobey but he is just as important for Adelaide in 2018.
---
Rotnei Clarke | Credit: NBL
2. Rotnei Clarke, Illawarra Hawks
Age: 28
2017-18 Per-Game Stats: 18.9 points, 2.9 rebounds, 3.1 assists, 0.5 steals, 0.1 blocks
Shooting: 43.2 FG%, 41.5 3PT%, 90.8 FT%
Advanced Metrics: 16.4 PER, 117.4 ORTG, 119.5 DRTG
Having an elite running mate in Demitrius Conger appears to have brought Rotnei back to life after a mildly lacklustre 2016-17 season. Per 40 minutes, Rotnei would be 2nd in the NBL for scoring, just behind Demitrius. The pair form a lethal scoring duo for the rising Hawks.
Nobody scores more three's per game than Rotnei (3.0 per game, same as Cotton) and he hits them at an elite 41.5%, tied for 7th in the NBL for those who attempt at least 3 three-pointers per game (fittingly there were a lot of threes in that sentence). Is in a slight slump across the last five games, hitting it at less than 30% from the arc but has still scored 20 or more points in 9 games which is tied with Cotton and Conger for the most in the NBL according to RealGM.
Rotnei has scored in double figures in all 17 games played this year and I'm certain he could score with a blindfold on. His two lowest scoring games? 11 and 12 points respectively, both scored against the defence of his nemesis; the tight-checking, hounding Doberman, Damian Martin.
Rotnei is churning out remarkably similar numbers to his 2014 NBL MVP season and it wouldn't surprise me if he had another top 5 finish in 2017-18.
---
Image Credit: Perth Wildcats
1. Bryce Cotton, Perth Wildcats
Age: 25
2017-18 Per-Game Stats: 19.6 points, 2.9 rebounds, 2.8 assists, 1.4 steals, 0.1 blocks
Shooting: 44.5 FG%, 45.7 3PT%, 83.6 FT%
Advanced Metrics: 18.4 PER, 125.2 ORTG, 112.2 DRTG
The best two-guard in the league, a smiling assassin and a lock to be 1st team All-NBL for 2017-18.
Cotton is currently 2nd in the league for points per game (19.6) behind Sydney King Jerome Randle (20.8). Is also tied with Clarke and Conger by scoring 20 or more points 9 times. Scored a season high and league best 36 points against Illawarra on the 10th December.
Bryce appears to have been stung by some - mostly dismissive - commentary from Corey Williams and is in the midst of a stunningly rich vein of form: 23.4 PPG with 4.2 made three-pointers per game at a 50.0% clip over the last five games.
Cotton leads all two-guards in PER (18.4), is 2nd to Ramone Moore for offensive rating (125.2) and is tied with Rotnei for most made threes per game (3.0) making 45.7% of his attempts, good for third behind Moore and Sydney's Perry Ellis.
Is surely in the mix for the 2017-18 NBL MVP award along with Josh Boone, Demitrius Conger, Perrin Buford and Perth teammate JP Tokoto.
Matthew L Smith contributes NBL coverage for The Pick and Roll. Follow him on Twitter: @ALLeigHOOPS
Unless otherwise indicated, all stats are from RealGM, NBL.com.au or Crunchtimeshots and are current at the conclusion of Round 12 and heading into games on January 5.