Discover more from The Pick and Roll
We're all about Aussie hoops. Independent, objective analysis and commentary. Insightful narratives built around Australian basketball. Read about our men and women in the NBA, WNBA, NCAA, Europe, national teams, NBL, WNBL, NBL1, prospects and more.
Over 2,000 subscribers
NBL: The Top 5 Point Guards of the Season
As we look back at the midway point of the 2017-18 campaign, it's time to review and assess the performances of the premier players at each position in the 40th Anniversary campaign of the NBL.
To kick it off, we're going to talk about the NBL's premier point guards. The season's first 12 rounds have revealed plenty about the league's leading floor generals, exposing some weaknesses and shining a light on their undoubted strengths.
Has the reigning MVP Jerome Randle, been dethroned by a backcourt counterpart? Has the delayed start and change of team affected his play? Are we in the midst of another golden age of play-makers on Australian shores?
Before we dive into the rankings, let's lay down a few ground rules.
We've evaluated these players from the beginning of the current NBL season to the conclusion of Round 12 only. The last five years and potential future play does not matter one iota, but I've watched endless reels of film (so to speak) and poured over countless pages of statistical data from RealGM, NBL.com.au and crunchtimeshots to compile this list.
To be eligible, players must hit one of two benchmarks to qualify: either 8 games played or 100 minutes of game time. That means , Kevin Lisch, Michael Carrera and Jeremy Kendle, for example, don't meet the criteria and therefore don't get in.
Also, some websites list certain players in the wrong position, for example: Bryce Cotton and Nathan Sobey are listed as point guards but Damian Martin and Shannon Shorter are shooting guards on RealGM. I don't agree with that and have therefore swapped certain players to the position I believe they play more often. So fear not, Bryce and Sobey will show up later in the shooting guard rankings along with Rotnei Clarke, whilst Martin and Shorter appear in this ranking as point guards.
If your favourite player doesn't appear in this ranking they may appear in the rank for a different position.
If they don't appear on that list either... you should find a new favourite player.
Now, let's get to ranking.
---
The Almosts (10-6)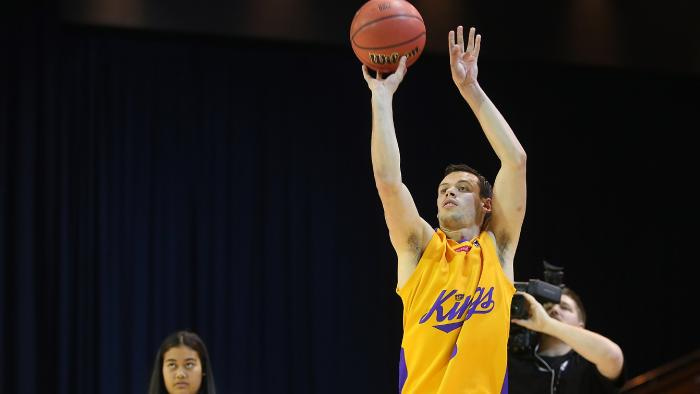 10. Jason Cadee, Sydney Kings
Age: 26
2017-18 Per-Game Stats: 10.5 points, 2.9 rebounds, 3.7 assists, 0.7 steals, 0.2 blocks
Shooting: 41.1 FG%, 41.9 3PT%, 68.4 FT%
Advanced Metrics: 11.6 PER, 115.7 ORTG, 122.7 DRTG
This spot came down to the superior shooting ability and play making of Jason Cadee or the superior athleticism and bursts of energy supplied by Taipan Jarrod Weeks. In the end, the shot making ability of Cadee - which has swung a couple of games and kept Sydney in a couple of others - gets the nod here, by a whisker.
The quick shooting, nippy point guard may continue to serve as a matador on defense (note his horrendous defensive rating of 122.7 points per 100 possessions, the worst amongst all qualified point guards), but his ability to space the floor, find open teammates and avoid costly mistakes (just 1.7 turnovers per game) puts him amongst the best in the league. For a great shooter, his 68% free-throw shooting is troublesome.
---
9. Dayshon 'Scoochie' Smith, Cairns Taipans
Age: 23
2017-18 Per-Game Stats: 10.8 points, 3.5 rebounds, 2.6 assists, 1.0 steals, 0.1 blocks
Shooting: 38.5 FG%, 33.8 3PT%, 78.6 FT%
Advanced Metrics: 12.3 PER, 102.7 ORTG, 108.8 DRTG
Scoochie 'lost' his starting job for two games in October and again in the last fortnight to Jarrod Weeks. One could surmise it was presumably for missing defensive assignments too regularly, or not running the complex Fearne offensive system the right way, or maybe not being able to hit the side of a barn with his shooting.
Scoochie's minutes have been cut from 25.1 per game as a starter, to just 21.5 minutes per game across four games as a substitute. In less minutes, Scoochie has upped his output considerably: 14.2 PPG, 4.0 RPG, 1.5 APG with shooting lines of 45.1/40.0/94.4.
In his first professional gig, he may have already found his niche.
---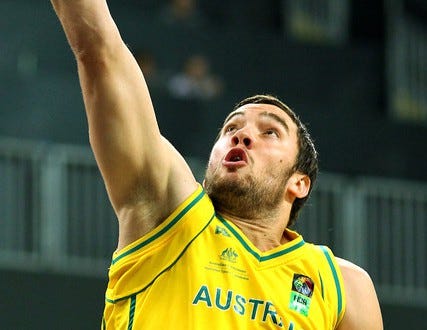 8. Adam Gibson, Brisbane Bullets
Age: 28
2017-18 Per-Game Stats: 7.1 points, 2.4 rebounds, 3.6 assists, 0.9 steals, 0.1 blocks
Shooting: 54.9 FG%, 41.9 3PT%, 100 FT%
Advanced Metrics: 13.0 PER, 128.7 ORTG, 119.1 DRTG
I don't know why, but for some reason lately, I always think of Adam Gibson as the old man of Australian Basketball. Maybe it's the way he looks, maybe it's the ground bound way he plays. Maybe it's just because he's so goddamn savvy and efficient.
He's just 28 and has seemingly been around forever but guess what? Gibson is still extremely effective on the basketball court. Just take a closer look at those shooting clips! One season after Daniel Kickert, another Brisbane Bullet is on track for the much vaunted shooter's holy grail - '50/40/90' shooting splits.
If we were to rank all the point guards by player efficiency rating (PER), Gibson would just miss the top 5 this season. In his seventh season, at 28, Adam is setting career highs for FG% (54.9), 3 PT% (41.9), FT% (has not missed) and assist to turnover ratio (3.0). He's currently sitting third in the league for true shooting percentage (66.7%) and effective FG% (64.1%) both career high numbers.
The 'old man' has found his groove.
---
7. Shea Ili, New Zealand Breakers
Age: 25
2017-18 Per-Game Stats: 9.6 points, 2.4 rebounds, 3.2 assists, 0.7 steals, 0.1 blocks
Shooting: 42.3 FG%, 37.8 3PT%, 66.7 FT%
Advanced Metrics: 13.1 PER, 110.0 ORTG, 115.9 DRTG
Ili has cooled off after a hot start to the 2017-18 season. He burst right out of the blocks, scoring in double figures in 8 of the first 12 games (with two other games of 9 points). Had previously scored in double figures just three times in his first 43 games. After Round 8, was the clear front runner for both the Most Improved Player and 6th Man of the Year awards.
Was the difference maker in back-to-back games against Perth in November, against Sydney in October and scored a career high 23 points in just 23 minutes against Brisbane October 26th.
Has tailed off of late as teams have the book on him now, averaging just 5.4 PPG and 3.8 APG across the last 5 games.
---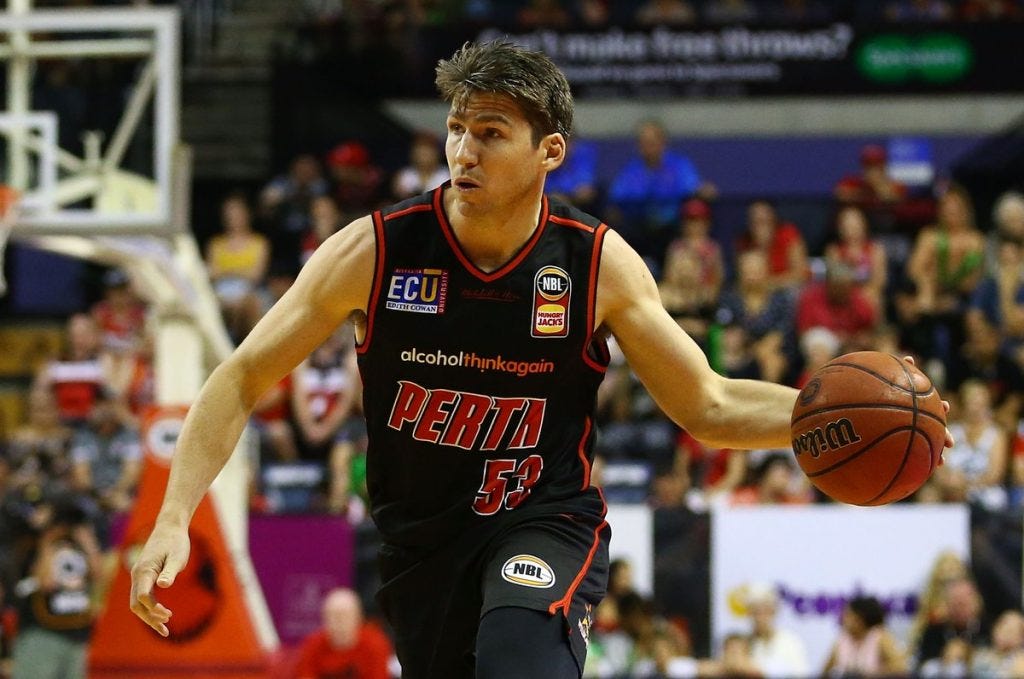 6. Damian Martin, Perth Wildcats
Age: 33
2017-18 Per-Game Stats: 5.3 points, 4.4 rebounds, 3.7 assists, 1.6 steals, 0.1 blocks
Shooting: 37.7 FG%, 28.6 3PT%, 66.7 FT%
Advanced Metrics: 11.5 PER, 115.9 ORTG, 107.0 DRTG
This much we already know: Damian Martin is arguably the best defender of the past 20 years, perhaps even the entire 40 year history of the National Basketball League. But what about this season?
Well, Marto again leads all point guards in defensive rating, steals and according to RealGM, currently sits second for point guards, behind Casper Ware, in defensive win shares (0.8) despite missing two games.
There's never before been a player who can so thoroughly dominate a contest without being able to shoot a lick or score on a regular basis. Perth won't be celebrating a three-peat if he is on the sidelines.
---
The Cream
5. Shannon Shorter, Adelaide 36ers Age: 28
2017-18 Per-Game Stats: 12.6 points, 5.3 rebounds, 4.4 assists, 1.1 steals, 0.4 blocks
Shooting: 41.7 FG%, 27.9 3PT%, 75.9 FT%
Advanced Metrics: 12.4 PER, 99.1 ORTG, 108.0 DRTG
Thanks to the chirping of former MVP Corey 'Homicide' Williams before the contest (and thanks to Instagram, after the contest), Shorter's most recent game against New Zealand gained a lot of media attention. Shorter responded as most good players that have been called out do, by kicking butt. Shannon was locked in from the get-go and scored a career high 23 points with 8 rebounds, 5 assists and 3 steals. He still couldn't hit a shot from outside though, going 0 for 3 on the night. He's currently hitting only 28% from behind the arc on the year.
I'm glad Shorter is finally getting some recognition for his play because he's deserved to be in the conversation for 'best point guards' most of the year. The guy is just solid. If he starts hitting his shots more regularly, look out because he has all the tools to dominate contests against anybody.
---
Credit: Melbourne United Media
4. Casper Ware, Melbourne United
Age: 27
2017-18 Per-Game Stats: 15.2 points, 3.0 rebounds, 4.8 assists, 0.9 steals, 0.2 blocks
Shooting: 38.0 FG%, 36.8 3PT%, 90.9 FT%
Advanced Metrics: 13.6 PER, 115.6 ORTG, 109.1 DRTG
What's up with Casper?
In 11 wins Casper averages 18.3 PPG, 3.3 RPG, 5.5 APG, 1.1 SPG and just 1.6 turnovers per game, whilst hitting 39% from three (on 8 attempts per game).
In 6 losses? Down to 9.5 PPG, 2.5 RPG, 3.7 APG, 0.5 SPG and 3 turnovers per game, whilst hitting 32% from three (on 6 attempts per game).
Ware has seemed nonchalant and indifferent in a number of contests this year. Perhaps the 18 games he played last year - when he averaged 22.1 PPG, 4.5 APG and was like lightning in a bottle for United - has raised the outside expectations too high. The Casper we are seeing now, is actually who Casper has been for his entire international career: about 15 points, 4 or 5 assists and 2 or 3 threes a game and under 40% shooting from the field.
And there's nothing wrong with that, it's still elite for the NBL.
---
Image Credit: NBL
3. Jerome Randle, Sydney Kings
Age: 30
2017-18 Per-Game Stats: 20.8 points, 3.0 rebounds, 4.5 assists, 1.4 steals, 0.0 blocks
Shooting: 47.3 FG%, 46.5 3PT%, 77.8 FT%
Advanced Metrics: 14.4 PER, 104.5 ORTG, 120.6 DRTG
46.5 % from three on over 4.3 attempts per game! The reigning MVP has never before scorched the nets from behind the arc like he is now. Randle has heeded the call to arms from Coach Andrew Gaze and is attempting to rally the troops (and fan base) with his play and press conference leadership.
He's stepped into the breach left vacant by the other, injured, former MVP on Sydney's roster, Kevin Lisch. With the imminent return of Kevin, we could be about to witness one of the best - certainly the smallest - back court partnerships of the recent NBL past; think in the mould of former NBA bad boys Isiah Thomas and Joe Dumars.
Is proof that one man can't do it alone. You still need competent teammates and coaching to win in this league.
---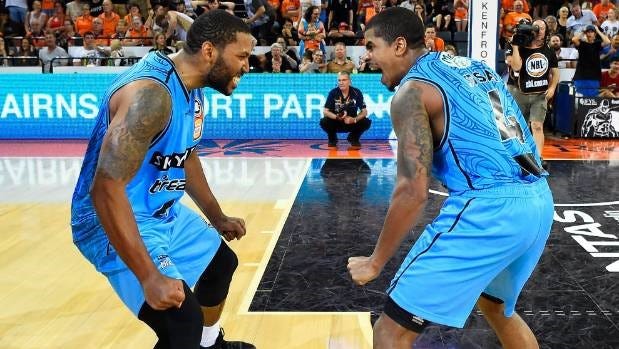 2. Edgar Sosa, New Zealand Breakers
Age: 29
2017-18 Per-Game Stats: 15.8 points, 1.9 rebounds, 3.7 assists, 0.9 steals, 0.1 blocks
Shooting: 39.9 FG%, 38.7 3PT%, 88.1 FT%
Advanced Metrics: 15.4 PER, 118.7 ORTG, 116.7 DRTG
In home games or on the road, in wins or in losses, Edgar Sosa is remarkably consistent. If his last 5 games are anything to go by, Edgar is now completely comfortable with his surroundings and he's starting to show people what he can do on a nightly basis: 17.8 PPG, 2.6 RPG, 3.2 APG, 1.2 SPG and shooting splits of 40.3/43.2/100. Sosa has made 23 straight free throws too, not missing one for 6 games.
Compared to other point guards, Edgar is 2nd in PER (15.4), 1st in ORTG (118.7), 1st in offensive win shares (1.2), 2nd in points (15.8), tied for 4th in assists (3.7) and 2nd in three pointers made (43) and attempted (111). Put it all together and you have one the best point guards in the league, if not best players, period.
Sosa has garnered some MVP chatter with his stellar play in the clutch for New Zealand and could be considered unlucky not to be number 1.
---
Image Credit: Brisbane Bullets
1. Travis Trice, Brisbane Bullets
Age: 24
2017-18 Per-Game Stats: 15.4 points, 3.8 rebounds, 5.0 assists, 1.4 steals, 0.2 blocks
Shooting: 42.5 FG%, 36.2 3PT%, 83.7 FT%
Advanced Metrics: 17.3 PER, 114.2 ORTG, 116.2 DRTG
The point guard for Brisbane, with the text book shooting action, may surprise a few as the best in the league to date but as Rasheed Wallace famously said "ball don't lie". Trice's ball, from the round 1 tip-off to the Round 12 buzzer, doesn't lie and arguably announces him as the best point guard in the league.
Travis leads all point guards in player efficiency rating (17.3), assists per game (5.0), assist % (27.0), free throws made (72) and attempted (86), is 2nd in points per game (15.4) and steals per game (1.4), 3rd in rebounds per game (3.8) and 4th in three pointers made (25) and attempted (69). His offensive rating is 6th amongst qualified point guards (114.2). He's been the best of a horrid shooting (aside from Gibson) bunch.
Trice is another guard who has picked up his play of late, just as Brisbane has found their feet and become a surprisingly competent outfit. Across the last five games he's chiming in 17.2 PPG, 3.2 RPG and 4.2 APG with shooting clips of 50.0/50.0/92.9
I've heard it bandied about that he could be a 12 year, 400 game player in the NBL. For fans of basketball, that sounds pretty good.
---
Matthew L Smith contributes NBL coverage for The Pick and Roll. Follow him on Twitter: @ALLeigHOOPS
Unless otherwise indicated, all stats are from RealGM, NBL.com.au or Crunchtimeshots and are current at the conclusion of Round 12 and heading into games on January 5.