Discover more from The Pick and Roll
We're all about Aussie hoops. Independent, objective analysis and commentary. Insightful narratives built around Australian basketball. Read about our men and women in the NBA, WNBA, NCAA, Europe, national teams, NBL, WNBL, NBL1, prospects and more.
Over 2,000 subscribers
NBL | Top 5 PG's heading into season 2015/16
Point Guard.
Definition: The player who direct's the team's offence.
A critical piece of the puzzle to absolutely nail down. Has your club's recruiting staff scored themselves a touchdown on their starting point guard this season?
Over the next period of time, The Pick and Roll's NBL team will have discussed the top prospects, by position in the lead up to the 2015/16 NBL season.
As the point guard position is arguably one of, if not, the most important position on the floor; we take great pleasure in releasing the point as the first position list.
---
Just missing the cut: Damian Martin (Perth)
The five-time NBL Defensive Player of the Year has recently turned 31, which has pundits guessing he will now be on the decline.
Despite Perth forming another tough and competitive roster, Martin will once again become a focal point after the shock departure of fellow guard Hugh Greenwood.
The 'Cats will be looking for a remarkable 30th straight trip to the postseason, which places pressure on the core group from the West and this could start the decline of Martin and his men.
---
#5 Marcus Thornton (Sydney)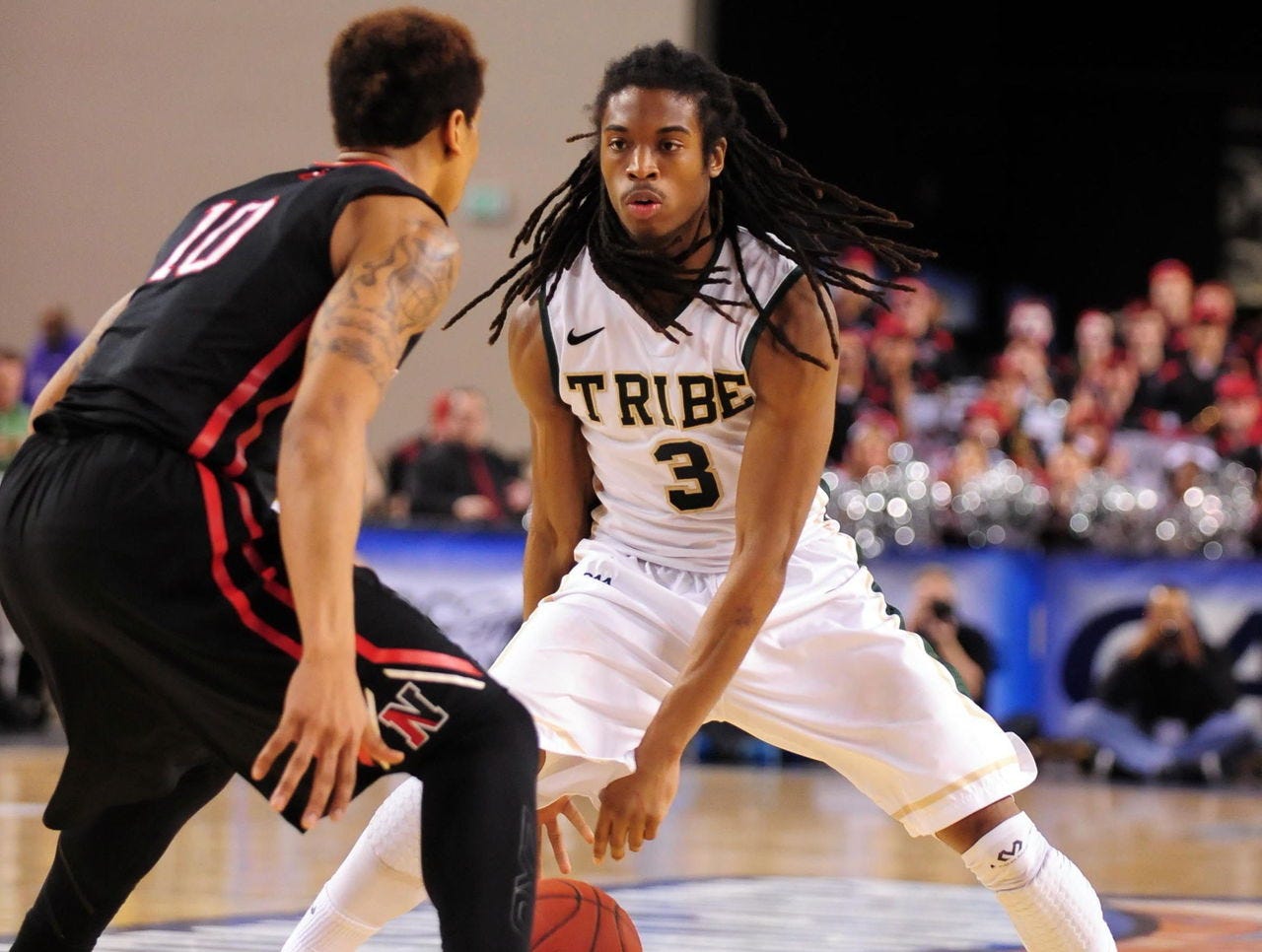 A recent acquisition to not only Sydney, but Australia as a whole, Marcus Thornton was the man who may have been misidentified upon his signing announcement.
While it's not THE Marcus Thornton, you know, the guy who runs around in the NBA, he's certainly trying to become the NEXT Marcus Thornton running around in the NBA.
Thornton has participated in minimal action thus far in the pre-season as the Kings' log book starts to chalk up some hours in the near future; however, in his two hitouts against defending champions New Zealand, he certainly hasn't looked out of his depth.
A 13-point showing off the back of a strong second half in Game 1 v New Zealand (in their three-game pre-season series) provides a platform for the youngster to develop his game over the next year or so. Thornton sits at #5 because he simply cannot be missed on a basketball court......just look at that hair.
https://instagram.com/p/6yreRiHlhh/
---
#4 Adam Gibson (Adelaide)
The Australian Boomer slots in at number four on this list as his Adelaide 36ers look to find themselves back in the hunt for another finals run.
With no Brock Motum or Jamar Wilson back on the roster, a lot of the Sixers movements this season will stress on their captain.
His 10.9ppg and 5.4apg will look to receive a boost, while those around him look to find their feet in an Adelaide uniform. The club welcomes back Ebi Ere from a hiatus in the NBL in addition to the return of Daniel Johnson. Kenyon McNeail poses as an interesting acquisition and could help share the ball duties with the Sixers star studded point guard.
Not sure about this one though Gibbo:
https://www.youtube.com/watch?v=L3VUFO_xz9s
---
#3 Stephen Holt (Melbourne)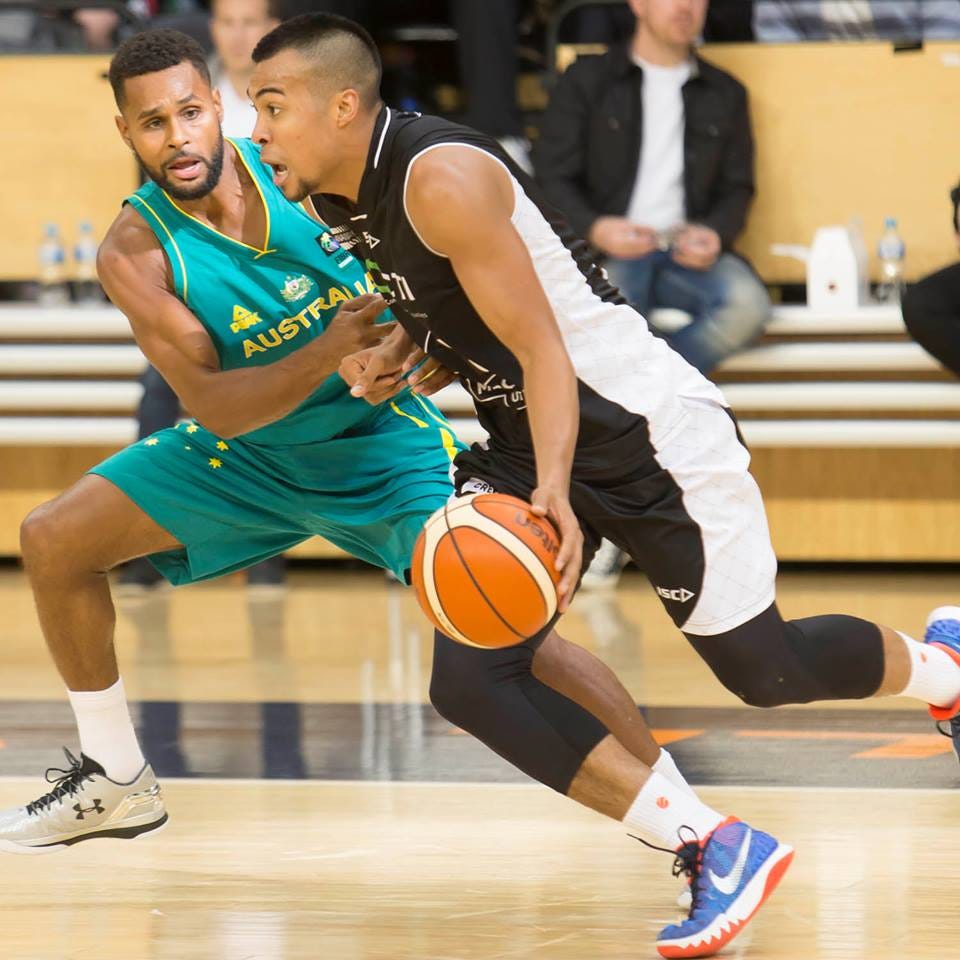 Saint Mary's Alumni! Melbourne's Stephen Holt fighting off Patty Mills (Photo Credit: CTI Melbourne United)
Dubbed as one of Melbourne's saviours this season...one who will lead the newly renamed Melbourne side to their first playoff appearance under the United banner, Stephen Holt comes with credentials.
While still holding an NBA-out clause in his contract, Holt has been bursting at the seams to get himself into the big time. After four years playing at the well known Saint Mary's College, Holt has spent two NBA Summer League's with Atlanta as well as splitting them with a season in the D-League with Canton Charge averaging a tick over 10ppg.
In Melbourne's pre-season games, he has shown both flashes of brilliance and a level of consistency that comes with controlling the team at the head. Holt's game was on display when Melbourne trotted out the big guns when hosting star Australian Ben Simmons and his college LSU.
17 points and six rebounds in game one of that series was followed up by a 23 point, eight rebound and five assist performance in front of a packed crowd at Hisense; one that he will call home for the next six months. Watch out NBL!
---
#2 Kevin Lisch (Illawarra)
While we know he was never injured, but can this be the #NBLReturn? Lisch is back in the NBL, back to team up with his buddy Rob Beveridge in the red colours of Per...hold up.
That's not right at all.
Kevin Lisch is back, however he's landed in ILLAWARRA with his buddy Bevo and is ready to tackle the league he once sat atop of when crowned the 2012 NBL most valuable player.
A much credentialed athlete, many of which has been awarded on our shores, Lisch adds fire and passion to the Illawarra region and is hoping it translates to more bums on seats.
Returning from a two year stint in Europe which even landed him a gig in the NBA 2K series (yes NBL fans, you could have played with Lisch when he was at JSF Nanterre), the Hawks point guard will need to lead from the front to give this town the rebuild they deserve.
---
#1 Cedric Jackson (New Zealand)
Could it have been anyone else?
Three years in the league, three New Zealand championships, two grand final MVP's, one league MVP, one league All-Star selection and then the rest.
The triple doubles, the flash, the flair, the shot:
https://www.youtube.com/watch?v=MIl5FUv_DSk
Cedric Jackson is simply breathtaking, who will step up and knock him off his perch in 2015/16?
---
Have your say -> Facebook | Twitter @PickandRollAU