Discover more from The Pick and Roll
We're all about Aussie hoops. Independent, objective analysis and commentary. Insightful narratives built around Australian basketball. Read about our men and women in the NBA, WNBA, NCAA, Europe, national teams, NBL, WNBL, NBL1, prospects and more.
Over 2,000 subscribers
NBL Starting 5 - July 1 2016
Welcome to the Starting 5.
The Starting 5 is an NBL column which depicts and then informally dissects five recent and relevant topics within and surrounding Australia's national men's competition and its purpose is to hopefully create a little bit more of a discussion surrounding the evolving league that is the NBL.
The best part about it - it doesn't stop here. It's not just my opinion that wants to be heard, we want the discussion to flow over to YOUR social channels and beyond (tweet me, or us - we'll respond if you're interested to share your view!).
Simple right?
Let's get cracking - here's this edition's Starting 5!
---
Cameron Tragardh dumped from Cairns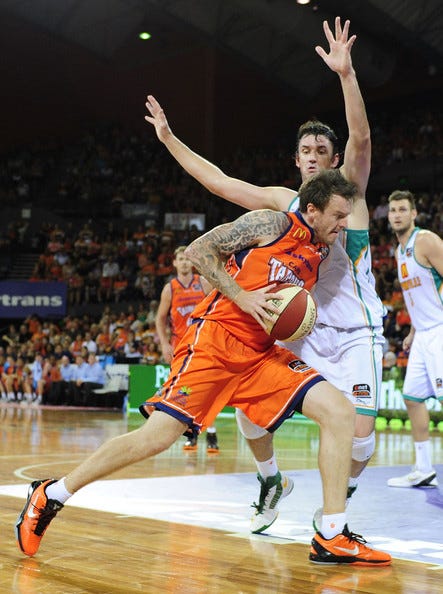 This past Wednesday the Cairns Taipans released a statement that Cameron Tragardh has been released from his playing contract immediately.
In the statement, the Taipans have said they "will meet its payment obligations as required under all standard NBL player contracts."
Following the announcement, the Cairns Post caught up with 'Trigger' who was a well respected player for the FNQ club.
"The timing is the toughest pill to swallow ... I just got engaged and bought a house," Tragardh told the Cairns Post last night.
"I was completely blind-sided by the decision...The timing is really disappointing and I would have hoped for better.
"It came a day and a half before the end of the financial year, just before the second year of my contract kicks in."
The Taipans will pay out half of Tragardh's salary, who is obviously disappointed by the way he was treated at the conclusion of his Cairns career.
So where to next for the NBL journeyman? With rosters being filled up in a hurry, chances of Trig landing on another NBL team seem somewhat slim. However, a serviceable big man is hard to come by in the land of basketball and there are a couple of teams who could definitely put him to good use: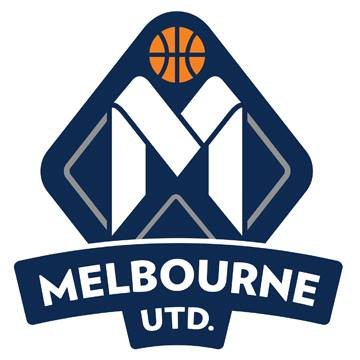 Melbourne United
A team STACKED with talent and big names. If you're playing NBL 2K17 then Melbourne's MyTeam wouldn't lose a game. However, United have done this before and it hasn't even seen them secure a grand final berth.
Role players are vital. Look at the Perth Wildcats model, New Zealand Breakers, hey, even the Taipans of 2014/15. Aaron Fearne has crafted Tragardh, who had been at Cairns since 2012 into a serviceable role player. Have we mentioned he has already played in Melbourne before?
Credit: Wikipedia
Perth Wildcats
"Look at the Perth Wildcats model" - Exhibit A, Wildcats lose Tom Jervis and could now potentially pick up both Angus Brandt and Cameron Tragardh options off the bench.
With Matt Knight always prone to missing a game here or there, what better way of insuring the 'Cats have an abundance of depth at both four and five positions with Tragardh sliding in?
---
Aleks Maric signs with the Sydney Kings
Credit: Sydney Kings
Looks like the Sydney Kings are going to be the real deal this NBL season....for once in a while!
Sick of being one of the teams picking up the pieces, new owners, new coaching staff and a new look roster has set the tone for the Kings 2016/17 campaign.
The latest signee, joining Kevin Lisch, Brad Newley, Julian Khazzouh and co. is Aleks Maric - a stud Australian centre who has just been named to the 18-man squad for the Boomers Olympic campaign.
Top work Sydney, top work.
Next question is, Tom Garlepp was such an important player for the Kings last season - does he happily take a back seat playing third string to Khazzouh and Maric?
Andrew Gaze was heard speaking to Andy Maher on SEN last week that the club was searching for a shooting two guard and a 'big' when Gaze and the team travel to the USA to watch the Las Vegas NBA Summer League.
Another big? Sheesh.
---
Ben Woodside signs as New Zealand's first import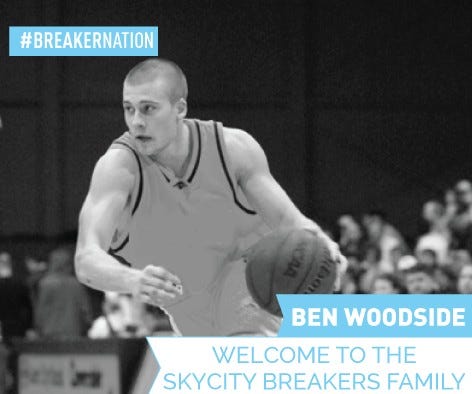 Credit: NZ Breakers
*quick Google search - Ben Woodside*
31 years old - five different countries in Europe after a couple of NBA Summer League gigs (Minnesota & Golden State), how did the Breakers even find this g...ohhh he played with Kirk Penney.
Good news New Zealand fans, you're in safe hands.
Pass first point guard, ready to command the team. No, he's not the next Cedric Jackson and no, just because he's 5 foot 11 doesn't mean he's the next Jerome Randle either.
He's Ben Woodside - and in the words of the Breakers front office, he's the guy ready to lead you to your next championship.
Head coach Paul Henare needed to know he was getting an experienced guy to fill a hole in the squad:
"One of the things I liked about him most was that he'd be able to come in straight away and be a leader.
"When we set about recruiting a new point guard, one of the key aspects that was non-negotiable was experience. We need a player to lead us around the floor and make the right decisions in pressure cooker situations."
Rest easy Breakers fans, I think you've found a good one!
---
Terrance Ferguson signs in Adelaide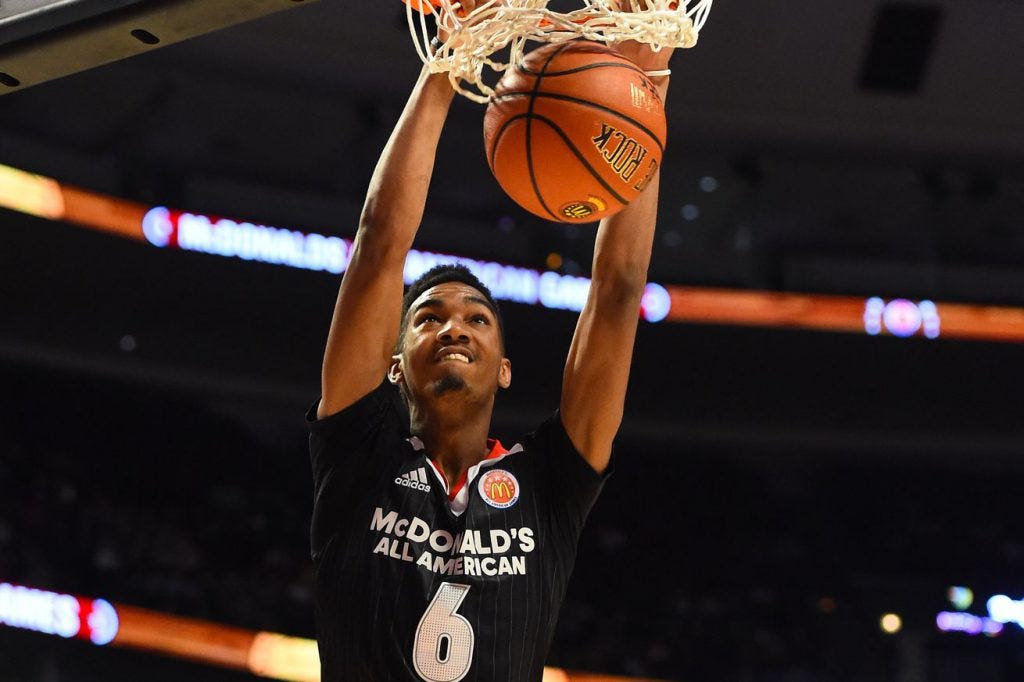 Terrance Ferguson - McDonalds All American
Talk about a buzz in Adelaide. Since when has that ever happened?
First Randle, then keeping Randle, now this!
Before I tell you what's going to happen, here's a quick background check on Ferguson as an FYI (via Fox Sports).
Ok we're good?
So, this is either going one of three ways:
He's a stud and Adelaide are one of the best ever NBL teams to watch as Randle, Ferguson and co. have created a super fun team.

He's ok, but a little bit out of his depth because he's used to playing high school guys - but talent is certainly on display in patches.

He's overrated and this will be the last time someone tries to grab an untried American straight out of high school who decides to play pro ball instead of attend college.
Fair assessment? FWIW, I'm banking on number two.
---
Emerging Boomers travel to China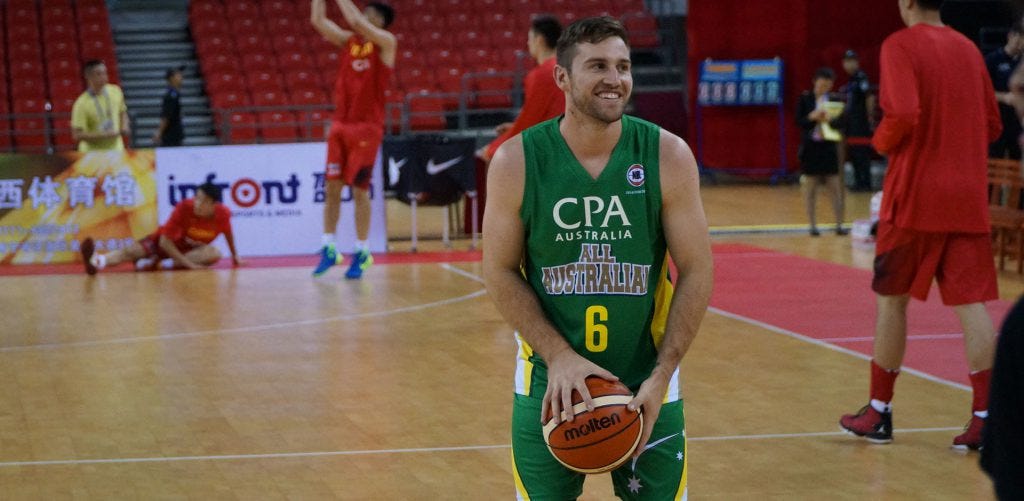 Credit: Illawarra Hawks
Emerging Boomers - have you heard of them? They're a team who have travelled to China to play some games. Sure, it has a lot of young guys on the roster, but it also contains a couple of NBL dudes.
Roster
(name / age / team)
Todd Blanchfield / 24 / Melbourne United Jason Cadee / 25 / Sydney Kings Xavier Cooks / 20 / Winthrop University (USA) Andrew Ferguson / 17 / BA Centre of Excellence Harrison Froling / 18 / SMU Jordan Hunter / 19 / St.Mary's (USA) Matthew Kenyon / 18 / BA Centre of Excellence Will Magnay / 18 / BA Centre of Excellence Mitch Norton / 23 / Illawarra Hawks Clint Steindl / 27 / Townsville Crocodiles*
So as you can see, three NBL players with another who is an interesting free agent.
Here's the next point - THEY'VE ALREADY PLAYED THREE GAMES
So why haven't we heard much about it?
Game 1: Boomers defeated Serbia 74-62 Blanchfield 23 points Cadee 9 points, 4 assists Hunter 10 points, 10 rebounds
Game 2: Boomers defeated Liaoning Leopards 67-65 Kenyon 15 points Blanchfield 14 points Cadee 9 rebounds
Game 3: Boomers defeated Cameroon 87-60 Blanchfield 26 points Cadee 14 points, 6 rebounds, 6 assists
The Boomers will now head to Shenyang for the second leg of the tour where they will play from July 1-3 before heading back home.
Props to you Melbourne United via Basketball Australia who have covered the games!