NBA Global Academy emerge champions with standout performances from Jones, King and Giddey
It's official: Australia's NBA Global Academy take the NBA Academy Games championship once more, for the second time running in a 97-73 victory.
NBA Global Academy took the first quarter 28-16. Despite World Select Blue taking the third quarter 25-19, NBA Global Academy handily won all other quarters, and the game was never close.
Top performers included Uruguayan point guard Santiago Vannet, who scored a team-high 20 points, and had 5 assists, and led both teams with 6 steals. Queenslander Blake Jones had 18 pts (8/9 FG), leading the NBA Academy Games in shot accuracy with 85% on 17 of 20 made baskets.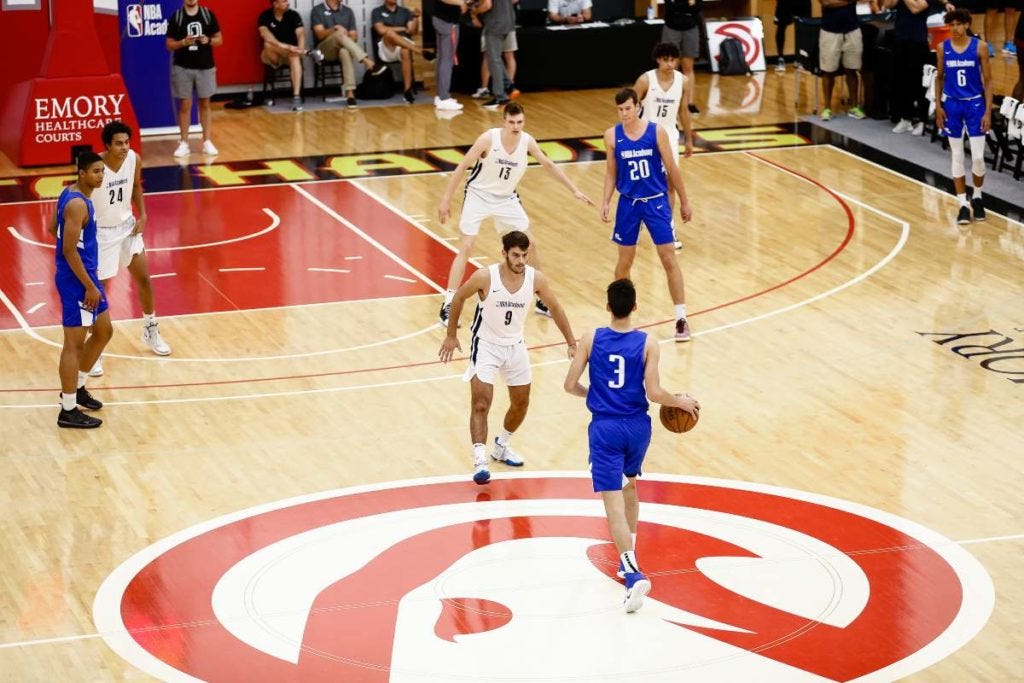 Credit: NBA
Mojave King continued his athletic, aggressive play and sizzled from deep with 14 pts (4/7 3P). King ended the tournament as the highest scoring player (96 points), a hair in front of World Select Blue's Samuel Mennenga. The 6'4 forward scored at a 56.3% from the perimeter (9/16) this tournament.
https://twitter.com/EvanDaniels/status/1150448191172726786
Another standout player for this game: Victorian guard Joshua Giddey, who had a double-double performance with 11 points, 11 rebounds, and 5 assists, 2 steals. Giddey started the game off strong with a two-handed putback dunk off a missed King transition layup, and ended the first quarter with a steal and fast break dunk. He ran the team's offence well, and also ended with the tournament's second-highest steals (12) behind teammate Santiago Vannet (19).
Taran Armstrong had 9 points (3/8 FG, 2/6 3P) and 3 rebounds, 1 assist. Dyson Daniels recorded 7 points, 5 rebounds, and 2 assists, displaying a mature, confident style of play that belies his appearance. Kane Waters had 3 points on a made three, and an offensive rebound.
World Select Blue had nearly twice the amount of turnovers (21) versus NBA Global Academy (10), with 14 steals generated from NBA Global Academy's defensive pressure. NBA Global Academy also totalled 19 assists this game.
Full box score available on the NBA Academy website.
Catch up on all NBA Global Academy games on The Pick and Roll.
Game replay: NBA Global Academy vs World Select Blue
https://www.youtube.com/watch?v=teffwWpPCEc