Discover more from The Pick and Roll
We're all about Aussie hoops. Independent, objective analysis and commentary. Insightful narratives built around Australian basketball. Read about our men and women in the NBA, WNBA, NCAA, Europe, national teams, NBL, WNBL, NBL1, prospects and more.
Over 2,000 subscribers
Nate Jawai's full circle may only be getting started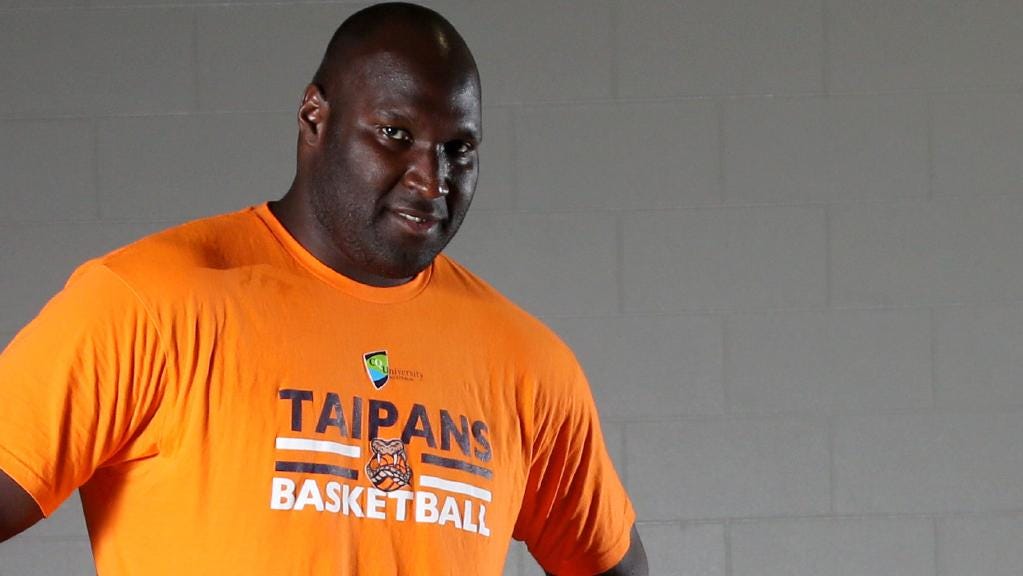 Sporting a brace on his right hand and donning the iconic Cairns Taipans orange, Nate Jawai sweated it out on a stationary bike, half a world away from the glitz and glamour of the ongoing Olympic Games.
Just weeks earlier, Jawai was fully healthy and dreaming of being at those Games as he slugged it out in a grueling nine day training camp for Rio. The Boomers were assembling arguably their greatest team ever, and the seventeen players vying for a position on the twelve man team knew they could be a part of history.
The competition among the big men was fierce. Jawai was joined by NBA stalwart Aron Baynes, three time Olympic veteran David Andersen, the versatile Brock Motum and up and comer Cam Bairstow. Andrew Bogut, who was nursing a knee injury, didn't actively participate, but was involved in the Boomers preparations and, if healthy, was a lock for Rio.
Jawai had represented Australia at international level before. He was a member of the 2014 FIBA World Cup squad that fell to Slovenia in the round of 16. He also played a key role in both the 2009 and 2015 FIBA Oceania Championship series victories against New Zealand.
Despite his experience, Boomers head coach Andrej Lemanis and his staff ultimately elected to leave Jawai off the team for the Rio Games.
"Some really good players are going to miss out on the team," Andrej Lemanis said prior to announcing the 12 man Olympic squad.
Indeed, Nate Jawai was one of them.
The man affectionately known as 'Outback Shaq' got his start with the Cairns Marlins of the Queensland Basketball League in 2004. Later, he honed his skills at the Australian Institute of Sport before heading over to the US to play for Midland College.
Jawai spent one season there before coming back to Australia for surgery on his meniscus.
It was then, in 2007, that Jawai signed with the Cairns Taipans for the first time.
Jawai was a revelation in his first professional season. He averaged 17.3 points and 9.4 rebounds per contest en route to winning NBL Rookie of the Year honours, the All-Star game MVP and, being named on the All-NBL second team.
Via JawaiNathan Weebly
After his triumphant first professional season, Jawai elected to enter into the 2008 NBA draft. He was selected by the Indiana Pacers with the 41st overall pick and immediately dealt to the Toronto Raptors in a draft night trade.
Jawai bounced around the NBA for two seasons, spending time with both Toronto and Minnesota, as well as playing for their D-League counterparts the Sioux Falls Skyforce and Idaho Stampede, respectively.
In 2010, he signed with Serbian squad Partizan Belgrade and went on to win the MVP award for the final four en route to helping them win the Adriatic League Championship.
Jawai bounced around Europe for a number of seasons, including one in which he teamed up with fellow Aussie and Boomer Joe Ingles at European powerhouse Barcelona.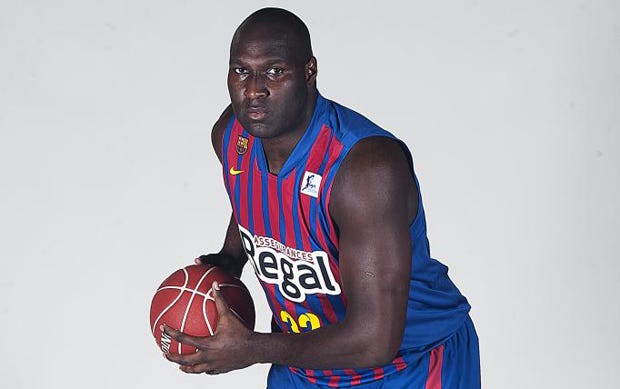 After plying his trade all across the world, including a successful stint with the Perth Wildcats that culminated in an NBL Championship last season, Jawai found that, in June this year, his career had gone full circle.
He was back where it all started, wearing the familiar orange of the Cairns Taipans.
"I'm excited to be back, and I'm looking forward to showing the Orange Army how much I've improved since I last played for them," Jawai said upon signing with Cairns.
Taipans head coach Aaron Fearne is also thrilled with the big mans return to Cairns.
I'm extremely excited to have Nate returning to the Taipans, and I know he's very pleased to be back home," Fearne told the Cairns Post.
"He's an amazing athlete, he has an extremely high basketball IQ and has played internationally with some of the best players in the world."
Shortly after his omission from the Rio Olympic team in July, Jawai injured tendons in his right index finger whilst training with Cairns. He flew to Brisbane and had successful surgery to repair his finger immediately.
Which brings us back to Jawai, locked away on a stationary bike, in a gym in Far North Queensland. He is a long way from where he hoped to be at that moment. Just weeks prior, he was envisaging himself chasing history with the Boomers on the world stage.
But for the career of the big man, being left off the Rio squad may not be a bad thing.
In fact, it may sling shot him into career best form.
With all eyes on the Olympics Games, Jawai is home in Cairns, where he played arguably his best professional season back in 2007. He is quietly working on his physical conditioning, having increased both pool and running sessions in recent weeks.
He is getting to know his new Taipans teammates and coaching staff, building relationships and learning tendencies.
Throughout is career, Jawai has never spent more than one season consecutively at a single club. In his second stint with the Taipans, Jawai has signed a three year deal. The 29 year old will be able to build a foundation as well as continuity with Cairns, something he has never had in his career.
Nate Jawai also pairs extremely well with current Cairns star Mark Worthington. The NBL veteran is a sharpshooter from long range, and playing a stretch forward next to Jawai will potentially allow him to operate in an isolated one-on-one in the post. Whoever finds themselves guarding Jawai down low in that situation, will most likely be greatly outmatched in terms of strength and size.
Jawai may also find himself paired down low with recently signed import Nnanna Egwu, a big man with a special gift for blocking shots. Egwu, who last played for the Erie Bayhawks of the NBA D-League, set the University of Illinois record for blocks with 201 when he attended college there. A Jawai/Egwu combination could cause major headaches for any NBL team defensively.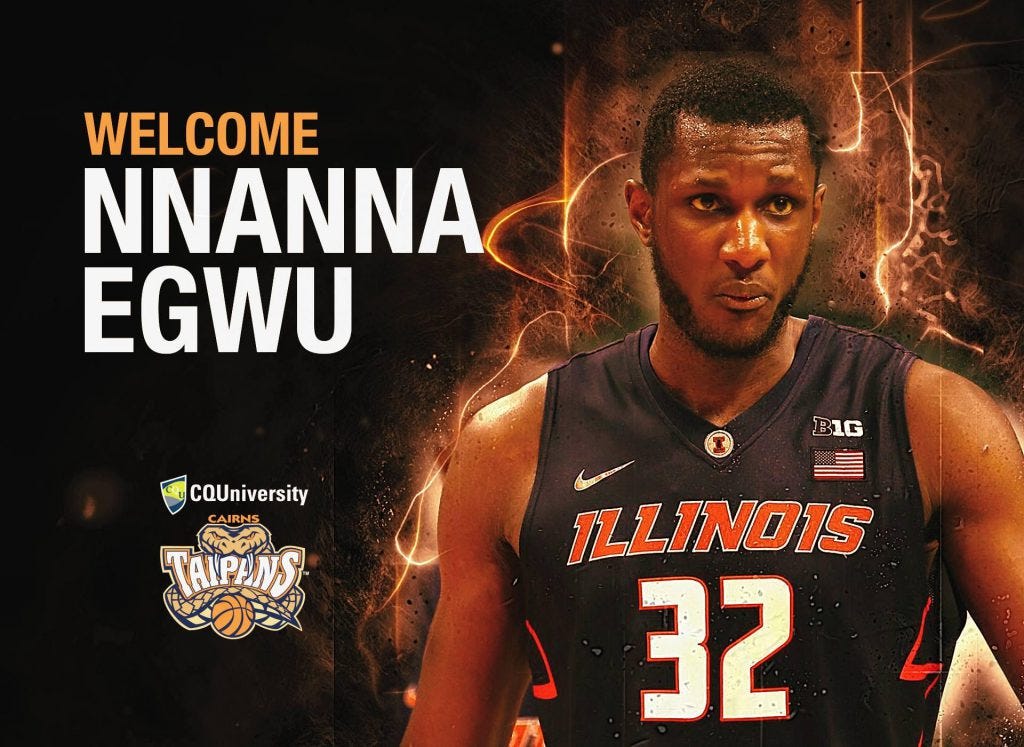 For Jawai however, his omission from the Rio Olympic team could be the main component in what may be his best season to date. The ambition to prove people wrong, to bring all the eyes back onto him and the Cairns Taipans.
Despite the hiccup in preparations with the injury to his finger, Jawai expects to be back to full strength in about twelve weeks.
"He's got some work ahead of him, and he'll get there," Taipans head coach Aaron Fearne said of Jawai.
"And when he does, he'll be a very dominant player in this league."