Motum runs into Luka Doncic, Bolden and Maccabi Tel Aviv in offensive onslaught
Brock Motum and Anadolu Efes ran into Luka Doncic and Real Madric in Round 12 of the EuroLeague, while Jonah Bolden and Maccabi Tel Aviv went on an offensive onslaught against Milan.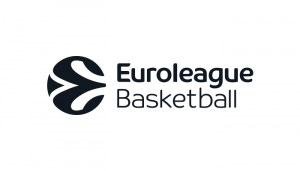 In Round 20 of the EuroLeague, Maccabi Tel Aviv and Milan took part in a good old fashioned shootout in what proved to b e the highest scoring, non-overtime game, in the past 5 years. It was Milan who go things moving quickly early, but Jonah Bolden and Tel Aviv responded quickly in what was proving to be a highly entertaining contest early, earning a 30-26 quarter time advantage. Tel Aviv were threatening to break open the game in the second, but Milan would not let them get away too far. Bolden made a mid-ranger which he soon followed with a triple late in the period, seeing his side up 57-50 at the main break.
Pierre Jackson lifted Tel Aviv in the third, scoring 8 in a 10-0 run to finally break free from Milan. A DeShaun Thomas treble had the Israeli side up 18, before Milan closed to to 13 at the final break. Some quick scoring by Milan closed the margin to single figures early in the final term. With the scent of a possible comeback, Milan continued to push as they edged to within 4 late in the game. Thomas hit two timely triples which was followed by another by Jackson to ice the game, with Tel Aviv winning 111-102 [video highlights].
https://twitter.com/EuroLeague/status/957023556927393792
Bolden played just 18 minutes, adding 9 points, 3 rebounds and 4 assists in a terrific all-round display. Norris Cole lead the way with 19 points and 6 assists, while Thomas (18 points) and Jackson (16 points) were also potent.
Last-placed Anadolu Efes Istanbul ran into Spanish superpower Read Madrid and 19-year-old prodigy Luka Doncic, and found the going difficult right from the start. Yet Efes' Zoran Dragic was finding ways to score, and Brock Motum hit two treys to keep the visitors in touch, trailing by 6 at the first break. While Doncic was starting to heat up, neither team was able to deliver any offensive cohesion, resulting in a 9 point to Real Madrid at half time.
Efes opened the final term strongly to close to within 6, the home side responded immediately. They pulled away to lead by as many as 17 before Efes reduced it to 13 at the final change. Doncic and Real Madrid took total control of the game in the final quarter to cruise to a 87-68 victory [video highlights].
https://twitter.com/EuroLeague/status/956651385306730496
Motum was a solid contributor in the challenging road loss, adding 8 points (2-5 3PT) and 3 rebounds in 29 minutes, while team-mate Dragic clocked a game-high 18 points, 5 rebounds, 3 assists and 3 steals. However Doncic was the star of the game, leading Read Madrid with 17 points, 6 rebounds and 5 assists.