Discover more from The Pick and Roll
We're all about Aussie hoops. Independent, objective analysis and commentary. Insightful narratives built around Australian basketball. Read about our men and women in the NBA, WNBA, NCAA, Europe, national teams, NBL, WNBL, NBL1, prospects and more.
Over 2,000 subscribers
The Minutes Don't Matter: Kyle Adnam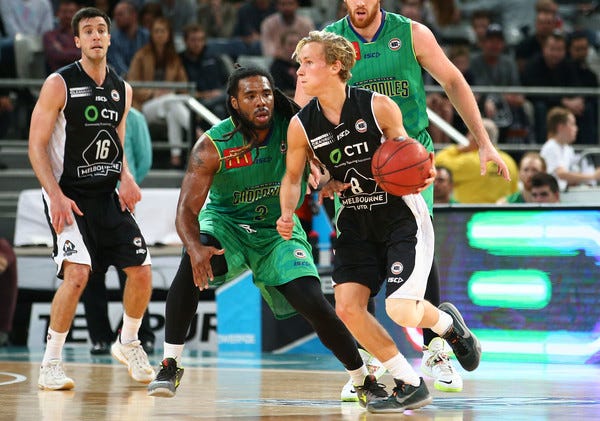 Kyle Adnam may not be a household name in the NBL, but he won't stop working until he is.
Now back at home playing for Melbourne United after a three-year long stint in Adelaide and Wollongong (now Illawarra), Kyle is relishing being back in familiar territory.
"It's great to finally get a home cooked meal and to get the washing done on time. Thanks Mum. I'm really glad to be home surrounded by familiar faces and a chance to just relax and start to take everything I've learnt so far and just play." The distance was tough, but Kyle says it definitely helped him "grow on and off the court".
That valuable time away was an experience Kyle would not exchange for anything, as they impacted the very aspirations he sought to achieve as a sportsman, "my experiences at Adelaide and Wollongong were irreplaceable. They are part of the player I am and would like to be".
Photo Credit: Ian Knight/Militia Media
Kyle credits the guidance of Joey Wright and Gordie McLeod, two of the best coaches in Australia as being what pushed him in his development, and also "helped him learn more and more and really helped [him] to continue to be diverse in the way [he] plays".
The offseason sent Kyle back to his roots, playing for his junior representative club the Kilsyth Cobras in the SEABL, of which he partakes in when not playing for Melbourne United. There he won his second consecutive Youth Player of the Year Award, and was named in the All-SEABL team for the first time. Of winning the title again, Kyle exclaims, "it's pretty cool to get Australian Youth Player of the Year two years running. A few guys I watched as a kid got that award, Patty Mills, Brad Newley and Andrew Bogut, so that makes it pretty special; it motivates me even more to pursue the next step".
https://www.youtube.com/watch?v=4J5-3H93cPs
While accustomed to racking up the minutes at Kilsyth, it's a total contrast to the amount of shine-time available for him when playing in the NBL. Kyle, who's used to approximately 30 – 35 minutes of gameplay in a Kilsyth game, is limited in how many minutes he can play as a development player. Sometimes this may mean that Kyle won't even step onto court, but it doesn't faze him, with Kyle stating, "I'm definitely ready whenever my number is called and don't doubt myself at all". However, he says it "can be difficult to find a rhythm when playing limited minutes, though it's something I'm trying to focus on, it's not important whether you play 1, 15 or 40 minutes. You play your role and don't forget to be yourself".
Being one of the youngsters, Kyle is always looking for ways to improve, and training with the likes of Chris Goulding and Stephen Holt gives him the opportunity to learn and further develop as a player. "We all challenge each other and all are committed to competing. Watching 'Bubbles' (Goulding) make crazy step backs and Holt use his athleticism, it definitely helps me with my game". His eyes are always glued to them when they are on the court, "always watching their footwork and how they get in and out of certain positions and situations". Although Kyle thinks that "they are naturally good at it, I can also see certain aspects of that in my own game".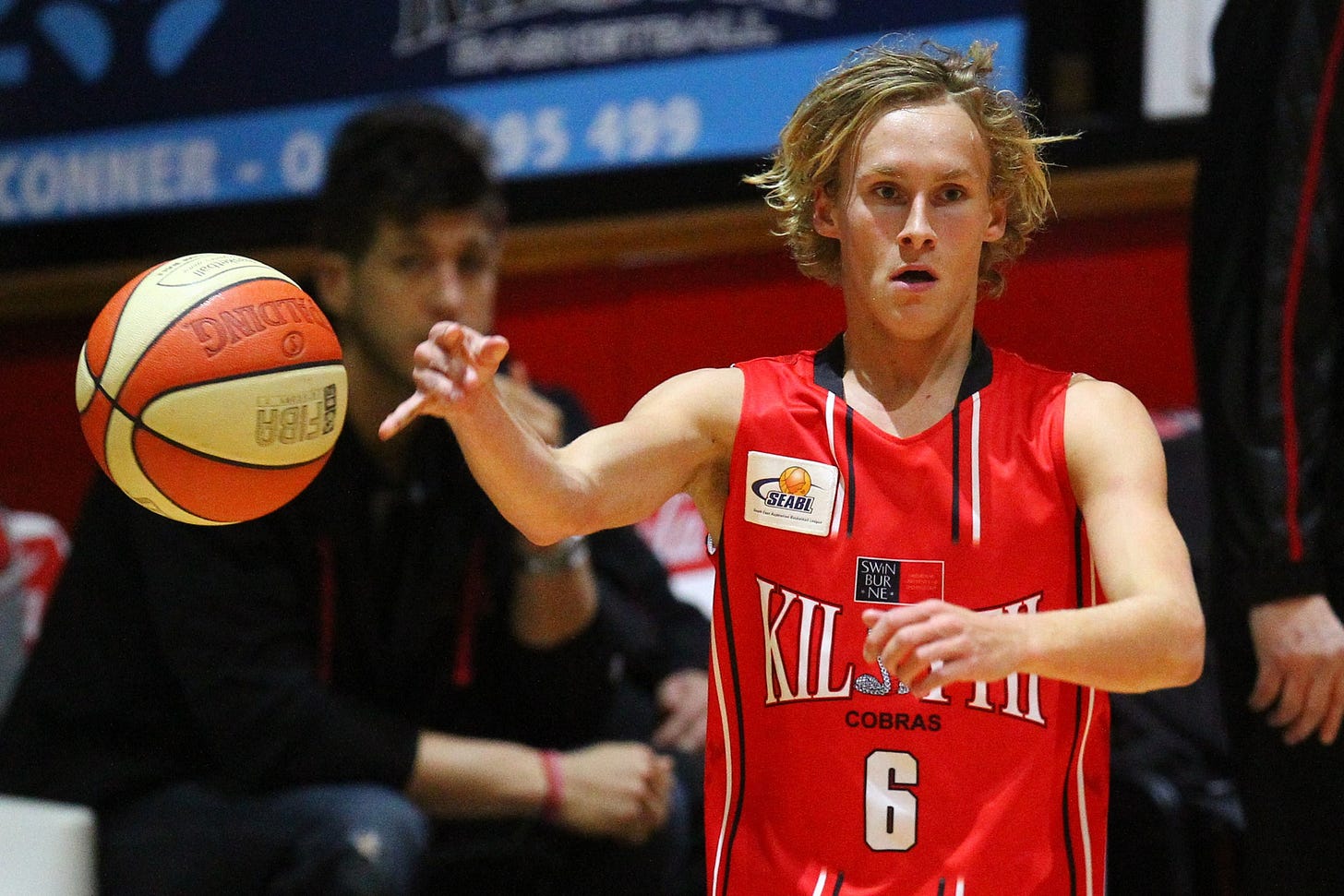 While the spotlight for Kyle is elusive at the moment, his focus is centred on doing whatever he can to make the team better, "whether I be challenging other guys at practice, playing limited minutes or playing 100 minutes. I think being in a winning environment only makes you better as a player and a person. If I continue to learn and be myself on the court in an atmosphere like that, it will help me to continue to grow".
United have started 9-1 and obviously looks to be one the of championship favourites but Kyle says there is still plenty of room for improvement, "We couldn't have started the season better in terms of wins and losses. Though I think in everyone's honest opinion we think we still can improve in certain areas and can cut out small stretches of lapses, you don't win a championship just because you are 9-0, there's a lot of work to be done".
Kyle is enjoying the ride, and the fan favourite will continue develop, but for now it's all about helping his team win a title. "I would love to be a part of a championship team, that's the aim".