Discover more from The Pick and Roll
We're all about Aussie hoops. Independent, objective analysis and commentary. Insightful narratives built around Australian basketball. Read about our men and women in the NBA, WNBA, NCAA, Europe, national teams, NBL, WNBL, NBL1, prospects and more.
Over 2,000 subscribers
Melbourne United Season Preview
"Study the past if you would define the future" - Confucius
Credit: Melbourne United
What Happened Last Season?
The 2015/16 NBL season saw Melbourne United finish atop the ladder for the first time in a decade.
The team got off to a perfect 9-0 start before dropping their first game of the season to Cairns in Round 6. Subsequently, they went on to lose four of their next six games before steadying the ship to post an overall record of 18-10 and claim the top seed heading into the playoffs.
Despite such a promising regular season, United weren't able to capitalise on their positioning as they bowed out of the playoffs without a single win, losing their semi-final series against an experienced New Zealand squad zero games to two.
Star guard Chris Goulding finished second in MVP voting behind winner Kevin Lisch, and was also named to the All-NBL First Team. Fellow United player Daniel Kickert was also named to the First Team, while import Stephen Holt made the All-NBL Second Team.
After a long off-season wondering what could have been, United are back with a revamped roster that features two Australian Boomers, a former NBL MVP, an exciting American import duo and, the return of a veteran from injury.
Both excitement and expectation are high with this new incarnation of Melbourne United.
Key Losses
Stephen Holt, Daniel Kickert, Hakim Warrick
Such a reshuffle in player personnel brings with it some exits.
United's star import from last season, Stephen Holt, wont be returning this year after signing with CAI Zaragoza of the ACB in Spain. Holt featured in all 30 games for United last season, leading the team in assists with 3.6 per contest. He was also the clubs second leading scorer behind Chris Goulding at 15.8 points per game.
Starter Daniel Kickert will also find himself in different colours, having signed with the re-established Brisbane Bullets during the off-season. Kickert averaged 14.8 points last season and gave United the option to stretch the floor with his long distance sharp shooting. He opened up the lane and allowed players like Goulding and Holt to penetrate easier.
Hakim Warrick, winner of the NBL Best Sixth Man Award last season, won't be returning either as he most recently played for European powerhouse Olympiacos in their 2015/16 Greek and Euroleague campaigns.
Holt, Kickert and Warrick combined to average a total of 44.5 points, 12.5 rebounds and 5.6 assists per game, while all also featuring in the top five in minutes played for United last season.
The output generated by these three players was a major reason why Melbourne found themselves finishing first during the regular season, and their production must be replaced by the incoming players if United are to have a chance at the top spot again in the upcoming 2016/17 NBL campaign.
Luckily for Melbourne, they had one heck of an off-season.
Key Signings - From Rio to Melbourne
David Anderson, Chris Goulding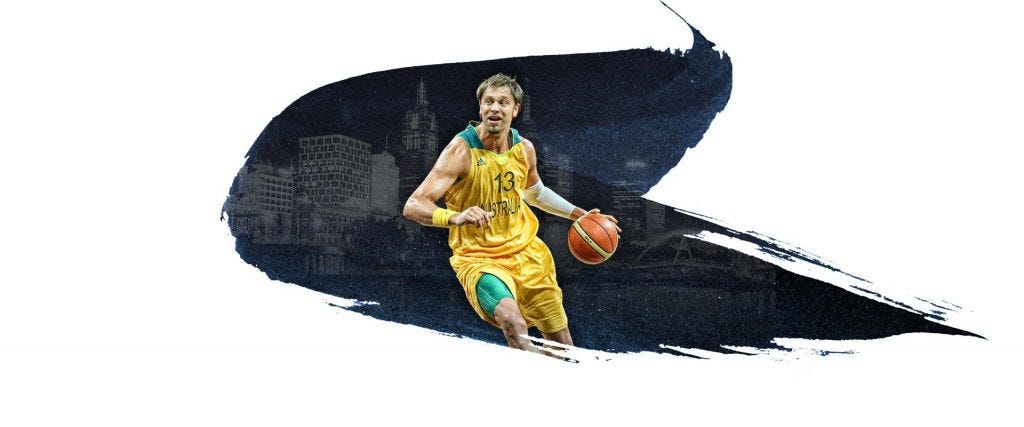 Credit: Melbourne United
When Chris Goulding re-signed with Melbourne in late May on a two year deal, it was a major victory for both United and the NBL. Goulding is the type of talent that puts both people in seats and wins on the board.
In his second stint with Melbourne after playing over in Spain, the former NBL scoring champion led the team in points with 18.6 per contest, while also contributing 3.8 rebounds and 2.8 assists in 33 minutes of playing time.
"From ownership to the coaches and the entire organisation we are beyond happy to know Chris will be here for the next two years," head coach Dean Demopoulos said.
"He is the obvious face of the franchise."
Goulding will return to Melbourne after spending the off-season with the Boomers in Rio. During the tournament, CG43 averaged 4 points, 1.3 rebounds and 1.3 assists in limited minutes. In a group stage game against Venezuela, he posted an impressive 22 points on 60% shooting in 25 minutes of action.
Coming off his time on the Olympic stage, the 27 year old is arguably in career best form. After finishing second in MVP voting a season ago, Goulding will look to be in the mix for the award again this upcoming season.
"I definitely want to play better than I did last year. I think it was a solid season by me and the club but obviously we came up short when we needed to," Goulding said.
To help United go that one step further, the club signed fellow Australian Boomer David Anderson.
Anderson has spent over a decade plying his trade all across the world, including the NBA and Euroleague. He has won a multitude of European league championships as well as three Euroleague titles. He is arguably Australia's most successful basketball player ever.
The last time he was in the NBL, was with the Illawara Hawks in 1999.
"I've been overseas for forever now, it's been a long time," Anderson said when he signed his two year deal with United.
"It's great to be home. I'm excited about the club and the challenge of bringing the championship back to Melbourne."
Despite his age, the 36 year old is also arguably in career best form. His recent play at the Olympics even garnered him attention from NBA clubs.
In Rio, Anderson came off the bench to average 8.8 points on 54% shooting to go along with 4.8 rebounds per contest for the Boomers. In the Bronze medal game, the Aussie veteran was the teams second leading scorer behind Patty Mills, with 15 points.
What Anderson brought to the team went far beyond the statistics however. In his fourth Olympic Games, the big man impressed with his reliability, calmness and leadership in all situations. He was a consummate professional.
United will hope Anderson brings these same qualities to Melbourne as they look to perform better on the big stage.
Key Signings - An American Boost
Cedric Jackson, Devin Williams, Ramone Moore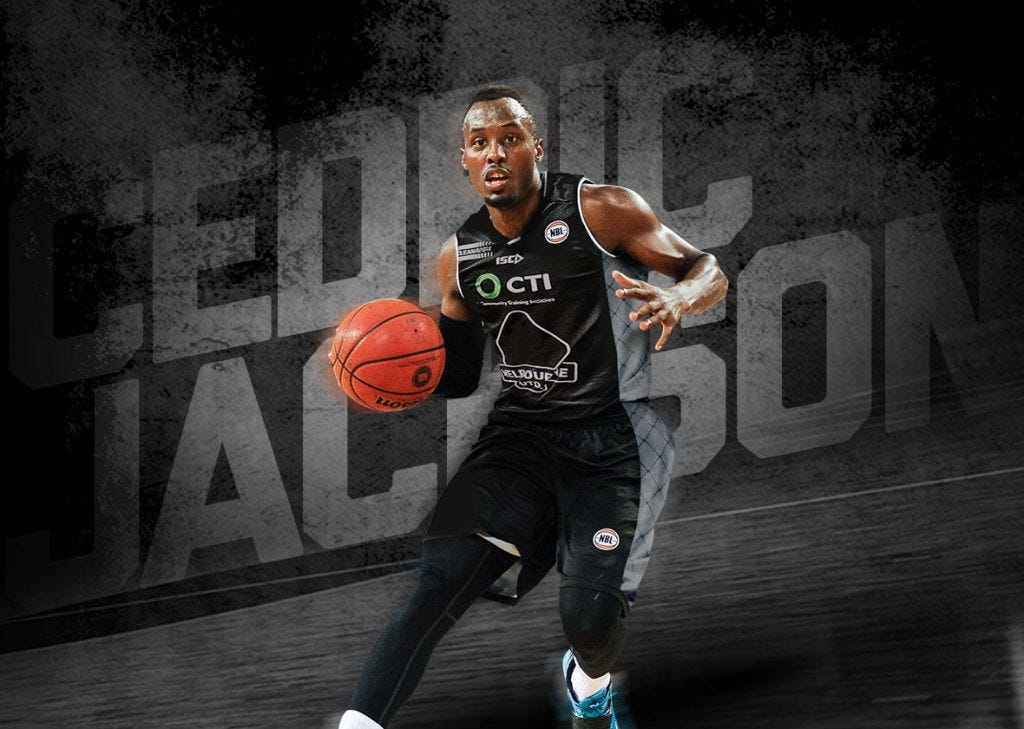 Credit: NBL
The club scored its first major signature of the off-season when they announced the signing of former NBL MVP, Cedric Jackson.
Jackson spent four incredibly successful seasons with New Zealand in two separate stints. He became the first player in NBL history to win the Championship in all three of his first seasons in the league after helping the Breakers to the title in 2012, 2013 and 2015. Jackson was twice named the Grand Final MVP and, has been named to the All-NBL First Team three times. He also received the Andrew Gaze Trophy as MVP of the league during the 2012/13 season.
"Coach Dean (Demopoulos) was the reason I wanted to sign with Melbourne," Jackson said upon signing with United.
"We had a quick conversation after the first round of the play-offs and I picked his brain a little bit. We then caught up again during the off season in the US and we had a good conversation. He had a good vibe about him as a person and coach."
Jackson brings with him a multitude of championship experience. He has featured in the Grand Final Series four times, and seemingly elevates his game on the big stage. He has led the NBL in assists in every season he has played in the national competition, and will give United an intelligent play maker who possesses great court vision. Jackson is also currently the only player in the NBL to post a triple double, and provides Melbourne with a much needed upgrade in rebounding.
Last season, United averaged just 34.3 total rebounds per game, 6th overall in the league. It is an area in which Melbourne struggled and with Hakim Warrick and Daniel Kickert not returning, any help from Jackson and the guards will be a major boost.
Another incoming player who figures to help United in terms of rebounding, is new American import Devin Williams.
Williams, who stands 6'9" and weighs 116kg, spent three years playing for West Virginia before declaring for the 2016 NBA draft after his Junior year of college. He went undrafted and subsequently joined the Milwaukee Bucks Summer League squad before signing with Melbourne United on August 9.
Williams projects to be Melbourne's starting power forward for the upcoming season, and he will offer a major contrast to that of Kickert last season. Williams only attempted one 3-pointer in his entire three year college career, but appears to be much better when it comes to pulling down rebounds. He averaged 9.5 rebounds per game during his last season for West Virginia, as compared to Kickert, who averaged just 3.8 with United. It remains to be seen however, if Williams is able to translate that rebounding success to the NBL.
Sporting a par of goggles and an uptempo game, United anticipate Williams will become a fan favourite quickly.
"I have a high motor, a love for the game," Williams said.
"Whatever it takes for the team to win, I'm willing to do."
Williams is also serviceable on offence, he averaged 13.3 points on 46% shooting during his Junior year of college.
The final import slot belongs to veteran guard Ramone Moore. Moore graduated from Temple in 2012 after playing four years of college basketball. Since then, he has played for clubs in Italy, Israel, Ukraine, Lithuania and Hungary as well as a short stint in the NBA D-League with the Springfield Armor.
"He will give us versatility on both ends of the floor. He's a multi-purpose guard and I believe that he will do whatever we ask of him. Fit is really important for the group you put on the floor," United head coach Dean Demopoulos said upon the announcement.
Moore last played for Pieno Zvaigzdes in Lithuania, where he averaged 13.7 points, 4 rebounds and 3 assists per game. He is a versatile guard who attacks the rim well and also has the ability to be a consistent threat from long range. Along with Jackson, Moore is also good at rebounding from the guard position.
The Forgotten Man
David Barlow
Chris Goulding and David Anderson won't be the only Olympians to feature on Melbourne's roster this upcoming season, with David Barlow set to return from injury.
After spending five years playing overseas in both Spain and Poland, Barlow signed with Melbourne to play the 2014/15 NBL season. He averaged 9 points and 3.7 rebounds that year, before an achillies injury forced him to miss the entirety of the most recent NBL season.
Barlow, a member of the 2008 Beijing and 2012 London Olympic squads, was a part of the All-Australian team that made the trip to China to participate in an exhibition series against the Chinese National Team earlier this year.
"David has been an integral part of our club for some time. He is a quality player and quality person," Melbourne United chief executive Vince Crivelli said when Barlow resigned for the new season.
"Despite having to sit out 2015-16 he never wavered in his rehab program and was always there to motivate his teammates. As a player he will fill an important role for our 2016/17 side."
Barlow will add to the depth of the team and will provide invaluable experience off the bench. With last years NBL Best Sixth Man, Hakim Warrick, departing Melbourne, Barlow could potentially fill that void, and provide an injection of scoring off of the bench.
The Wildcards
Tai Wesley, Todd Blanchfield, Majok Majok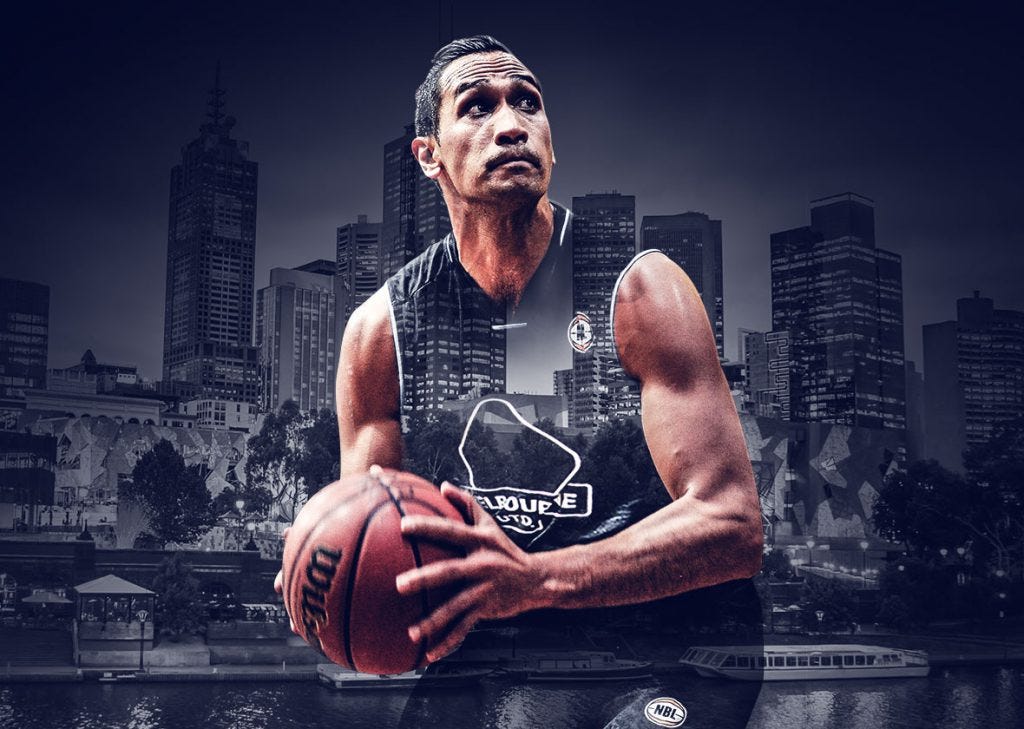 Credit: NBL
In one of the more underrated moves of the NBL off-season, United were able to lure veteran forward Tai Wesley away from New Zealand on a two year deal in late May. Wesley, an undersized power forward, spent the last two NBL seasons with the Breakers, averaging 11.7 points and 4.8 rebounds per game last season.
Wesley's skill set features a powerful post game, strong rebounding, and the ability to stretch the floor with range out to the three point line. However, at just 30% from 3 last season, Wesley won't project to be as effective or reliable as the outgoing Daniel Kickert, who shot close to 47%.
"Tai will add the depth we want to our defensive structure and inside play while also adding another deep outside shooter," Crivelli said.
Wesley and incoming point guard Cedric Jackson have already built a rapport on the court as members of the Breakers and their familiarity may help them combine well straight away.
Todd Blanchfield returns for another season with Melbourne after a solid performance in his first year with the club. He started in all but one game for United during 2015/16 and averaged 9.6 points and 6.5 rebounds.
The club ranked second in both 3-pointers made and overall 3-point percentage last season and Blanchfield was a major reason why. He made a career high seven 3-pointers in United's season opener last season, and 47 total on 36% shooting from downtown. His 6.5 rebounds per game were also extremely valuable for a squad that struggled rebounding the ball last season.
Coming into his eighth NBL season, Blanchfield will be a reliable option for United all year long.
Joining Blanchfield in the anticipated 2016/17 starting line-up is Majok Majok, who's play last season was arguably the biggest surprise in the NBL.
The young 23 year old seized the starting centre job and led the team in rebounding with 7.1 in just 19 minutes of action per game. Coaches and teammates praise his relentless style of play and head coach Dean Demopoulos says he's the most is one of the most intelligent players he has ever coached in 35 years.
With David Anderson projected to be the starting centre, Majok Majok may be relegated to a bench role this upcoming season. However, his high motor will allow Majok to still have an impact in his limited time this year. His role on the team is simple; come in with energy, defend the rim, pull down rebounds, and run rim to rim.
Can the Big Names Answer the Big Questions?
Last season, Melbourne struggled mightily when it came to rebounding the basketball. They gave up a league worst 40.2 boards per game to their opposition, while also allowing 12.8 offensive rebounds, also a league worst. They averaged a total of 34.3 total boards per contest, good for just sixth out of eight teams.
Rebounds create possessions, and for United, it would appear they will getting a lot more possessions this season than last. Returning to the team are Majok Majok and Todd Blanchfield, Melbourne's two leading rebounders from a year ago. Providing them with reinforcements will be American import Devin Williams, incomer Tai Wesley and Boomer David Anderson. Williams is set to be the biggest help in terms of rebounds, after averaging 9.5 per game in his Junior year of college.
Rebounding from the guard position will not only be serviceable, but potentially quite a strength for United. Cedric Jackson averages an incredible 6 boards per game, good for equal 12th in the entire NBL last season. Chris Goulding also averaged a respectable 3.8 last year, and 6'5" import Ramone Moore is no slouch either.
United's bench was also an issue during the 2015/16 campaign. It averaged just 20.8 points per game, second worst in the league overall. Hakim Warrick contributed 14.2 of those points, and he is no longer a member of the team. The bench also ranked dead last in rebounds, blocks and 3-pointers made. They were however, relied on the least in the NBL, as bench players averaged just 11.4 minutes of action.
Melbourne won't have to lean so heavily on their starters in the 2016/17 season, with the team appearing to be much deeper on paper. Majok Majok will make his way to the bench with the addition of David Anderson. Veteran Tai Wesley will provide great leadership off the pine and the return of David Barlow will offer up a legitimate scoring punch when he enters the game. Ramone Moore's versatility to defend multiple positions as well as being an offensive threat will be invaluable, and Nate Tomlinson was steady in his role as back up point guard last season.
United have a legitimate back up at every position heading into their 2016/17 year.
Another downfall that Melbourne have seemingly addressed is their lack of experience in big games. Last year, they ran into a veteran New Zealand outfit that seemed much more comfortable on the big stage than them. One of those veteran big game players, Cedric Jackson, now finds himself on United's roster.The two time NBL Grand Final MVP has participated in four Grand Finals Series during his time in the NBL, winning three of them.
David Anderson is the definition of a winner, and will bring a plethora of experience and leadership in big games. He has won multiple titles in Italy, Russia, Spain and France while also being a key member of three Euroleague titles.
United by a Championship?
The 2016/17 Melbourne United team is undoubtedly talented.
On paper, they appear to have addressed a number of downfalls the squad had from a season ago. They have strengthened up in the rebounding department, deepened the bench and added experience galore.
With many new faces it may take time for head coach Dean Demopoulos and his players to learn each others tendencies and styles, but when they do, the rest of the league may find themselves fighting for second on the ladder.
Melbourne will contend for an NBL Championship once again. They will be a regular season force.
But for a fan base that hasn't tasted victory since 2008, they will be hoping for much bigger things.
They want to be united; united by an NBL Championship.