Measuring the importance of Deng Adel to The Hawks
With high level Australians or New Zealanders limited in availability, the Hawks needed to secure a talent like Adel to rejuvenate a bottom placed squad under new management.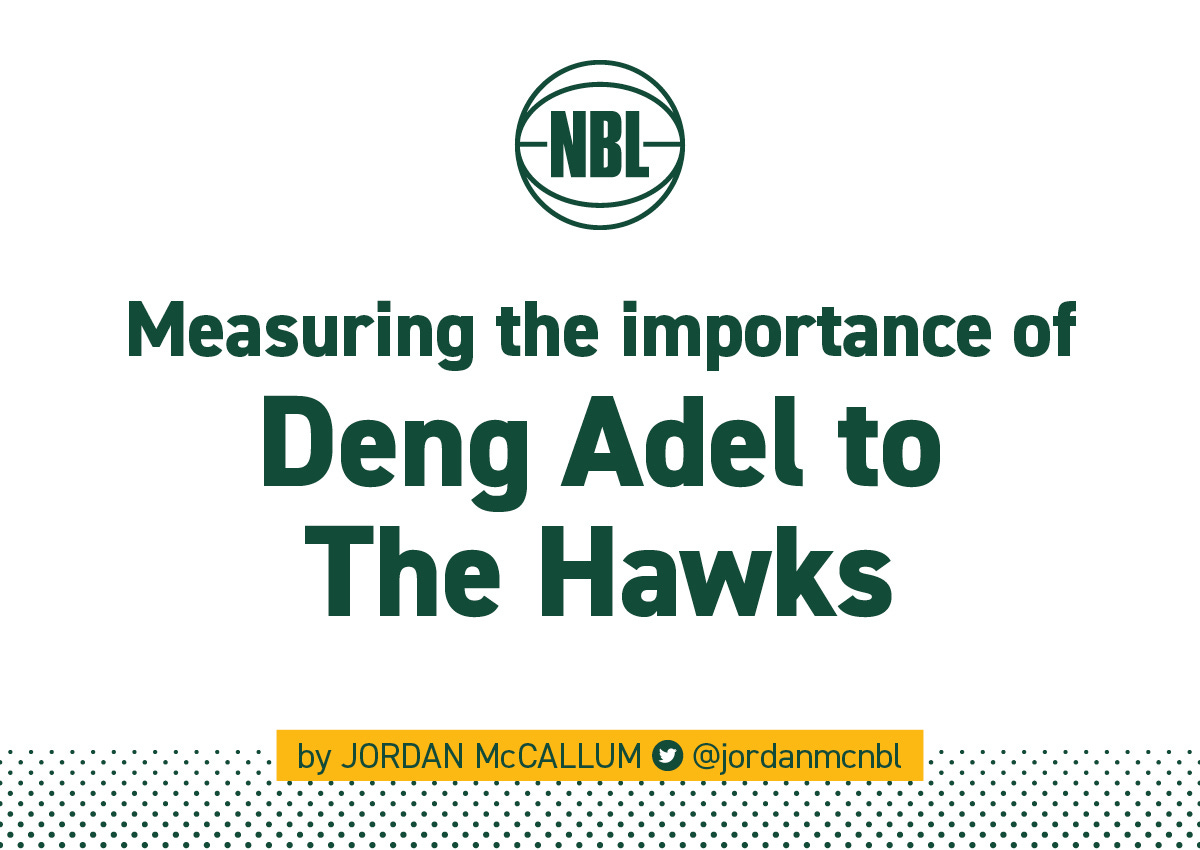 The recent free agency period was a complicated one for the Hawks. Working with a blank slate of a roster and a change in ownership, as well as appointing a new head coach, the team faced considerable challenges to rebound from a 5-23 record. 
Whilst there is close to an endless supply of imports available to teams, the same cannot be said of top tier Au…
This post is for paid subscribers