Matisse's really an Aussie: Could we see Thybulle in Boomers green and gold beside Ben Simmons?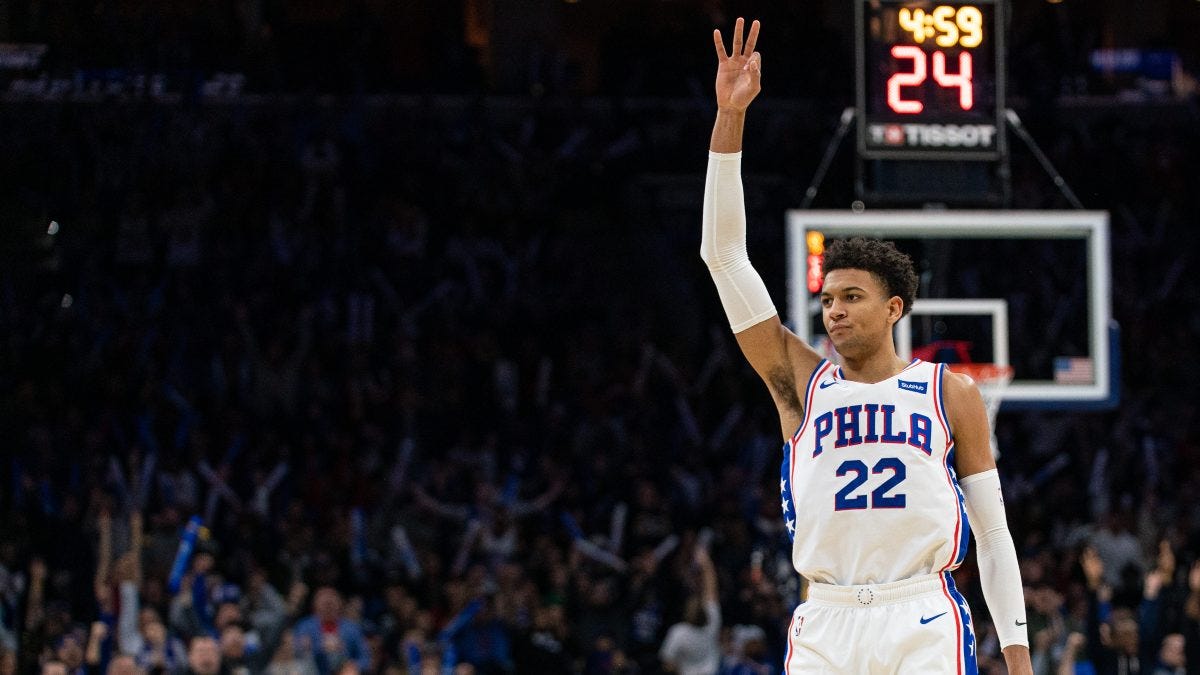 Credit: Bill Streicher-USA TODAY Sports
---
During the 2019 NBA draft, there was a bit of minor excitement on whether Matisse Thybulle, who grew up in Sydney, could potentially have dual citizenship and be a prospect for the Australian Boomers. It was thought confirmed back then that Thybulle did not have Australian citizenship, and that seemed to settle the question.
The topic resurfaced again recently. A recent feature from Keith Pompey of the Philadelphia Inquirer in December, included this little tidbit:
... The Thybulles lived in Australia twice when Matisse was growing up. Chloe was born there and Matisse has dual citizenship in the United States and Australia.

Sixers' Matisse Thybulle does the little things on the court, in his life, in his community
The Pick and Roll also received a tip, that mentioned Thybulle having received his Australian citizenship in 2005, in North Sydney.
To make sure we had it 100% right, we verified this with the Philadelphia 76ers separately, and it's confirmed that Thybulle at present, does hold Australian citizenship. To be clear, this does not signal his intentions to represent Australia in an international competition, but it does raise intriguing possibilities.
This season, Matisse Thybulle has fitted in very well with the defensive-minded 76ers in his rookie season, especially alongside Australian All-Star Ben Simmons, who's running his own campaign for Defensive Player of the Year honours. Thybulle, who has played 40 games to date, is averaging 4.9 points, 1.6 rebounds and 1.3 assists in 20.2 minutes of play.
He's more than held his own on the Sixers' defence, averaging 1.6 steals, 0.9 blocks and clocking 108 deflections in the season so far, good for 31st in the league. Thybulle is also in two of the four best defensive lineups this season for Philly, among five player lineups who have clocked at least 100 minutes together.
It's not hard to see where the defensive focus came from - Matisse's father, Greg Thybulle had encouraged the mindset from an early age. "[Your opponent driving in] is when defence starts, what do you do?" Greg Thybulle said. "Do you give him a pass, let him take a shot and hope that he misses it? You can chase his ass down and let him know, yeah, you passed me doesn't mean you got a pass. You have to earn that shot."
Thybulle has also a shown an ability to space the floor with three-point shooting - he's shooting 52.4% from the left corner, and 46.7% from the right corner (stats).
"He really is an energy giver when he can make those types of plays," Philadelphia head coach --and also Boomers head coach for the upcoming Tokyo 2020 Olympics-- Brett Brown said of Thybulle's two-way impact. "He continues to move up the food chain in relation to the confidence that I as a head coach have in him and that his teammates have in him."
Brown and Simmons' familiarity with Thybulle as a player, makes the potential transition even easier. Again, all of this might not mean anything - it all comes down to Thybulle's decision. But there is a chance we could see him in Boomers green and gold, if all goes right.