Discover more from The Pick and Roll
We're all about Aussie hoops. Independent, objective analysis and commentary. Insightful narratives built around Australian basketball. Read about our men and women in the NBA, WNBA, NCAA, Europe, national teams, NBL, WNBL, NBL1, prospects and more.
Over 2,000 subscribers
Lara Edmanson excited to be joining the Broncos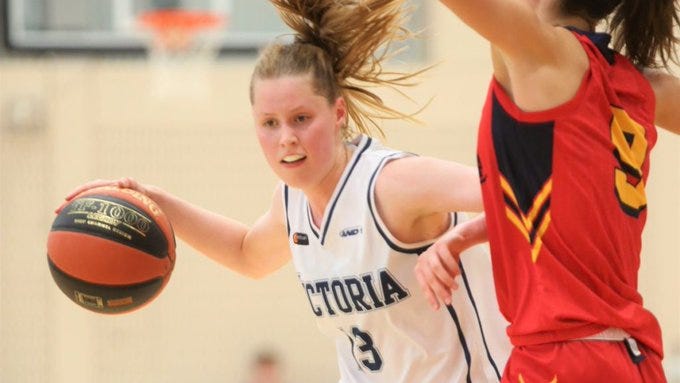 Source: Supplied
---
Exciting small forward Lara Edmanson's journey to Santa Clara was not always certain, with the talented Victorian eventually choosing the college pathway over that at home in Australia.
"I wasn't sure if I wanted to go to college, but I made the decision to because it's a great opportunity to go to a great school and get a university degree, play basketball and live overseas with new people," enthused Edmanson in speaking with The Pick and Roll. "I'm so excited to get over there and start playing.
https://twitter.com/Santaclarawbb/status/1195121036779352064
Already boasting experience in training with the Melbourne Boomers in the WNBL while attending the NBA Global Academy women's camp in Florida in 2019, Edmanson explained why she chose to attend Santa Clara, a mid-major program that takes to the court in the West Coast Conference.
"I chose Santa Clara because I think they will provide me with the opportunity to continue my basketball at the next level, as well getting a degree, since academics were very important to me when choosing a school. The coaching staff are all really friendly and helpful, and the girls on the team were very welcoming on my visit.
I was looking at a few other schools, and I had narrowed it down to Quinnipiac, University of Utah, and Santa Clara."
Edmanson was a standout for a loaded Victorian team that would capture gold at the 2020 Under 20 Australian National Campionships. The 6'1 wing was instrumental in her state's success, providing 10.0 points and 7.9 rebounds per game, just shaded by UCLA commit Gemma Potter and Stanford-bound Agnes Emma-Nnopu in scoring.
https://twitter.com/lachyheel/status/1204195644451110912
Darren Smith, CEO of Basketball Australia Pathways suggested that Edmanson was set to thrive in the US College system.
"Lara is a prototypical college athlete," said Smith in speaking with The Pick and Roll. "The Vic Metro representative is long and athletic and can play multiple positions due to her broad skill set.
"At 6'1 and possessing a great looking shot, she can play as a stretch post, or use her speed and ball handling ability to play as a wing. Couple that with her academic ability and sincere interest in pursuing a quality higher education, Basketball Australia Pathways were able to introduce Lara to a range of schools that were very keen to recruit her."
With Edmanson's arrival in Santa Clara, she will ensure the Broncos boast two Australians yet again, joining Lana Hollingsworth on the roster following the graduation of Tia Hay. Head coach Bill Carr is adding four incoming freshmen to his roster for 2020/21, and was looking forward to what they all bring to the program.
"We are really excited about the incoming group," Carr said. "We are bringing in four student-athletes who will be great representatives of the university and help our basketball program compete at a high level."
Edmanson was grateful for the support of those who have guided and influenced her career to date, helping unlock the opportunity she is now realising.
"I've had a lot of really great coaches who have helped me improve my game and prepare me to play at a higher level," she added. "My family has also been really supportive of my basketball and my decision to go to college."
As one of four freshmen, Edmanson will need to earn her place in the rotation, but given her work ethic and talent she will have every opportunity to succeed.