Discover more from The Pick and Roll
We're all about Aussie hoops. Independent, objective analysis and commentary. Insightful narratives built around Australian basketball. Read about our men and women in the NBA, WNBA, NCAA, Europe, national teams, NBL, WNBL, NBL1, prospects and more.
Over 2,000 subscribers
Joshua Dent, Summah Hanson to represent Asia Pacific in Jr NBA Global Championship
Australia's Joshua Dent and Summah Hanson will be part of the Asia Pacific teams for the Jr NBA Global Championship.
Organised by the NBA, the youth basketball tournament focuses on developing talent for 13 and 14 year olds from around the world. 10 boys and 10 girls were selected to travel to ESPN Wide World of Sports Complex at Walt Disney World near Orlando, Florida, with the games to be held from 6 to 11 August.
The 20 players were selected, after a two day camp in Indonesia last week.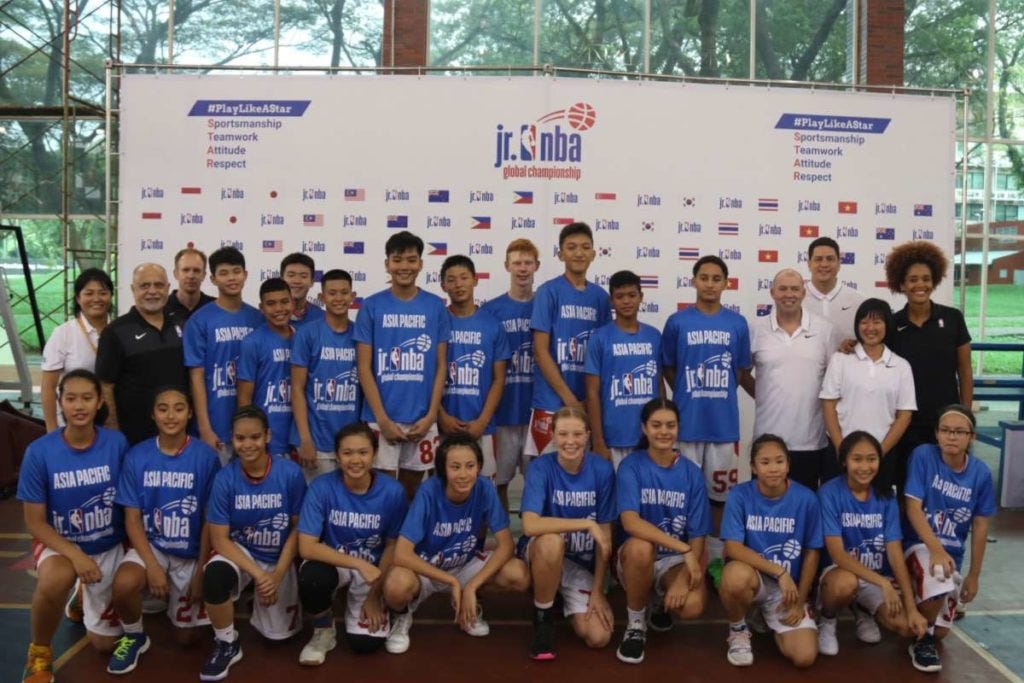 Credit: NBA
Joshua Dent (NSW) and Summah Hanson (QLD) were selected to play for their respective teams, while Craig Stratford was selected as head coach for the Asia Pacific boys team.
Dent, who plays point guard, is looking forward to the challenge.
"There were a lot of great athletes over there," Dent said, via The Illawarra Mercury. "Training with a group of new boys and getting that cultural experience over in Indonesia, it was a really great experience.
"I was really excited to get picked, it's good to know everything's paying off. We've got a good team picked, so I think we can go over to the US and really compete with the other teams, it should be really fun."
"For me, representing my country means a lot. I'm representing a lot of girls that would love to be in my shoes, so I need to do them proud," Hanson says, whose favourite player is Matthew Dellavedova. "I still can't believe that I made the team, and I'm really excited - I just can't wait to go."
Last year, the Bulleen Boomers and Eltham Wildcats made excellent runs in the Jr NBA World Championships, before falling to Europe and Canada respectively.
https://pickandroll.com.au/bulleen-boomers-eltham-wildcats-fall-jr-nba-world-championship/
The Jr. NBA Global Championship will feature boys and girls divisions, separated into U.S. and international brackets that begin with round-robin play and continue with single-elimination competition.
The winners of the U.S. and international brackets will play in the global championship games on Aug. 11.
During the weeklong event, all 32 teams will participate in activities designed to reinforce the Jr. NBA's core values and provide the players with development opportunities and memorable experiences off the court, including life skills sessions, Disney park visits and a community service project.