Discover more from The Pick and Roll
We're all about Aussie hoops. Independent, objective analysis and commentary. Insightful narratives built around Australian basketball. Read about our men and women in the NBA, WNBA, NCAA, Europe, national teams, NBL, WNBL, NBL1, prospects and more.
Over 2,000 subscribers
Jonah's Journey: ABP Interviews Jonah Bolden - UCLA's newest Aussie signee
18 year old Jonah Bolden hasn't been in the limelight for very long, only establishing himself as a top-level prospect toward the middle of last year. But he's already shown that he has the potential to be a major contributor to Australian basketball for years to come.
---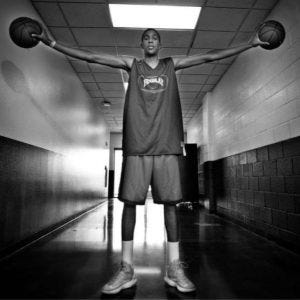 ---
It was April of 2013 when Jonah Bolden, son of NBL legend Bruce Bolden, was a member of his first [and only] state team. Bolden was dominating his way through the Australian basketball ranks. He averaged an impressive 18 ppg and 13 rpg in the 2013 U18's Australian Junior Championships, and led NSW Metro all the way to the National Championship game. Although he was still a very raw talent at the time, it was clear that Bolden had high major level tools and what seemed like an unlimited ceiling.
Since that National Championships campaign, Bolden has represented Australia in the FIBA U19 World Championships in the Czech Republic, starred at an adidas Nations tour, and has been a member of 2 of the most renowned Prep Schools in the US - Findlay Prep (NV) and Brewster Academy (NH), and has been selected to the McDonalds All-American team in his senior year.
Bolden had the likes of Louisville, Kentucky, Indiana, USC and SMU recruiting him but it seemed that UCLA was working significantly harder to land him. In October of 2013, UCLA assistant coach David Grace flew to Sydney, Australia to meet with the 6'9 forward, a visit that made quite an impression.
Bolden committed to UCLA on December 9th, just a day after his official visit to their Westwood campus and, last month, signed a national letter of intent to the basketball powerhouse, officially giving the Bruins the fourth commitment in their 2014 class.
Olgun Uluc of AUS BBALL Prospects (ABP) managed to catchup with Jonah to ask him a few questions before he heads to Los Angeles on the 23rd of June.
---
Bolden helped lead Brewster Academy (Wolfeboro, N.H.) to the 2014 National Prep Championship
ABP: You'd be considered a 'late bloomer', only being in 1 state team toward the end of your junior career. What made you decide to focus on basketball as a potential career path?
Jonah: I've always looked up to my dad and how he made a life and career out of basketball and how he's always been my number 1 guidance and inspiration, so a career in basketball has always been in my mind. Late bloomer or not, I always imagined making a life out of the sport.
ABP: You grew up in a basketball household, with your dad being in the NBL for 17 years; how do you think that has helped your game?
Jonah: Being with my dad and being in a basketball household, my whole life has definitely shaped me to the way I am and who I am today. It has also most definitely added to my excelled knowledge in the sport, where it can take me, the good and the bad, what to do in certain situations, how to carry yourself as a professional and much more.
ABP: What was the deciding factor in moving to the US to play high school basketball? Exposure? Gameplay?
Jonah: Probably just the fact that I felt my style of play would fit the gameplay in America and that I would blossom playing over there. Not only that, but the mindset around the game and about the game is so much different and so much better. Being in an environment where basketball is highly spoken of, thought of and positive surroundings about the sport helps add to the motivation to reach my goals.
ABP: You had the opportunity to play at both Findlay Prep and Brewster Academy, 2 of the powerhouse prep schools in the US – how do you think your time at those schools has helped your game?
Jonah: Oh, the time at both schools has increased my game tremendously. It has changed me both on the court and mentally, it has also helped me being able to handle myself as an up and coming collegian athlete, with all the pressures, expectations and whatnot that will come with it. Whereas if I stayed in Australia I would probably not have been aware of any of this, wouldn't have experienced what I did and matured like I have.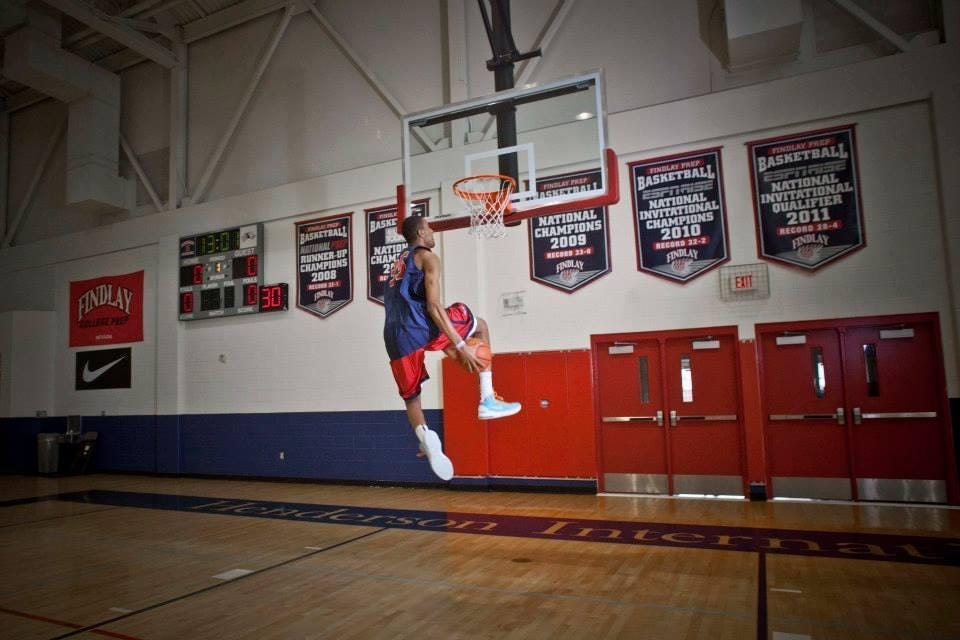 ABP: Which other colleges were you strongly considering before eventually signing with UCLA?
Jonah: SMU, Arizona, Michigan, Louisville and Indiana were on the list that I had cut it down to, for the serious colleges that I was thinking of.
ABP: What was it about UCLA that drew you to their school and basketball program?
Jonah: The fact that I just grew a great and trustworthy bond with the coaches from day 1 and they helped me through some of my inexperience. They also flew out to Australia to see my family and introduce themselves to the whole family and show there dedication and interest in myself. I also really loved the campus, the feeling I had and it just felt like the most comfortable and right fit.
ABP: You have a unique skill-set for your size - the ability to handle the ball and you see the floor extremely well. Can you see yourself developing more of a 'point forward' role at UCLA?
Jonah: Well Coach [Alford] has already told me I'm playing the 3 but if it comes down to it, running the point at times would only be fun and add to my versatility, so yes.
ABP: Scouts have likened your game to that of Nicolas Batum – a long athlete who can stretch the floor. Who do you try to model your game after? Have you tried to emulate any certain player's skill-set?
Jonah: I mean Nicolas Batum is good, don't get me wrong, I like his style of play. But I like to emulate my game after Kevin Durant as I can relate to his style of play, body build, skill set and want to be where he's at in the coming years.
ABP: What do you think is your weakness right now? Something you'd want to focus on improving during your time at UCLA.
Jonah: Definitely physical strength. But other than that: ball handling, 1 on 1 offensively & defensively, coming off screens, reaction plays etc.
ABP: You have an NBA body and an extremely high ceiling – how long do you think you'd be ready to make the jump to the pros?
Jonah: 24 months.
---
We'd like to thank Jonah for taking some time to answer some questions for us. We wish him the best of luck as he takes the next step in his basketball career, as a UCLA Bruin!
https://www.youtube.com/watch?v=zabwne0LItI
Make sure to FOLLOW Jonah on Twitter: @JonahBolden43