Herbalife Gran Canaria entered the 2015 Eurocup finals looking to create history against Russian side Khimki Moscow. After hosting game 1, they now head back to Russia for game 2 after being routed 66-91.

Playing at home and with the best record of any team this season with only a single loss, Brad Newley's Spanish side were considered narrow favourites to earn a win in game 1 of the 2-leg home and away series. However a dominant second quarter and blistering final period onslaught saw Khimki prevail by an impressive 25 points.
The game started off in entertaining fashion, with the visitors initiating the first blows and Gran Canaria returning fire to keep it close at 19-21 at the end of the first period. Paul Davis was doing most of the damage, providing Khimki with 10 of his 17 points in the first quarter. While Gran Canaria had managed to keep it close early, Khimki began to assert their dominance both in the paint and in scoring from the perimeter in the lead up to half time. Without the efforts of Walter Tavares, Gran Canaria would have been down more than the 7-point half time margin.
The third quarter belonged to Gran Canaria, with the Spanish side exhibiting great team work. In coming off the bench, Newley became more involved and scored his first points. With a couple of highlight reel plays from Eulis Baez and Ian O'Leary helping get the home fans on their feet, Khimki's Petteri Koponen silenced the crowd with a buzzer-beating three-pointer at the buzzer. The play silenced the boisterous crowd and halted the home side's momentum heading into the final period with a 5 point lead.
Khimki opened the last quarter with a 0-10 run that opened up a 15 point lead. While Gran Canaria continued to fight, they proved no match for a side who ruthlessly pushed ahead to win by an amazing 25 points.
Australia's Newley was relegated to a supporting role off the bench after he bruised his knee in training earlier in the week resulting in missing Gran Canaria's last game in the Spanish ACB. He finished this contest with just 2 points and 2 rebounds in 14 minutes, with his side desperately missing his energy, scoring and team work.
For Gran Canaria, they are now on the brink of defeat as they head to Russia for the deciding game 2 of the series with an almost insurmountable 25 point deficit. To win the 2015 Eurocup title, they now need to win by 25 points or more on the road which is an extremely difficult task.
Khimki's biggest loss of the season was by 11 points to FoxTown Cantu, while Gran Canaria has demonstrated they can win big, having accounted for JDA Dijon by 34 points at home earlier in the season. When assessing their success on the road, Gran Canaria boast 17 point victories against both ASVEL Lyon Villeurabanne and FoxTown Cantu.
A full replay of game 1 can be viewed on Eurosport Australia at 6:30pm AEST on 25 April 2015.
https://www.youtube.com/watch?v=whlr6WirdBs
---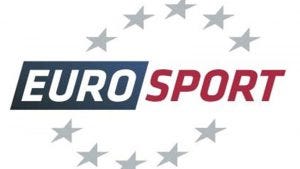 Don't miss all the Eurocup finals and Euroleague quarterfinals action on Eurosport Australia via Foxtel who once again provide exclusive coverage of the best leagues in Europe!
Here is the Eurosport Australia TV schedule for the next week!

The 2015 Eurocup Finals have come down to Herbalife Gran Canaria and Khimki Moscow.
Australian Brad Newley's Gran Canaria lost by 25 points to Khimki in game 1 of the 2-leg home and away series.
Game 1 - Replay
Game 2 - LIVE

The 2015 Euroleague quarterfinals have been completed and the Final Four has been set - here are the teams:
Real Madrid (ESP) vs Fenerbahce Ulker Istanbul (TUR)

CSKA Moscow (RUS) vs Olympiacos Piraeus (GRC)
The Final Four commences on 15 May 2015.
* Times are subject to change. Times and Dates are AEDT. See http://tv.au.eurosport.com/ for details.