Gems fall to Russia, will play for bronze medal | FIBA U19 Women's World Championship
In front of a roaring crowd in Chekhov, the Australian U19 Gems squad fell to a well-drilled Russian squad, putting them out of gold medal contention at the FIBA U19 Women's World Championship.
Kristy Wallace had her second straight impressive performance, putting up 15 points and 8 rebounds, but the Gems were no match for Russia's imposing inside presence - falling 76-57.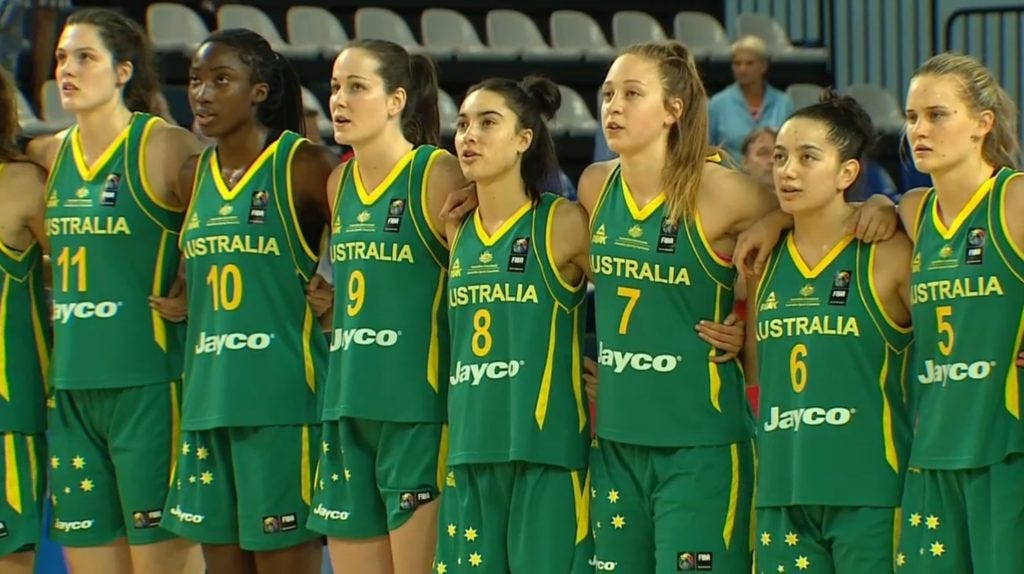 ---
With both teams undefeated heading into the matchup, this was always expected to be an exciting affair. Russia opened the game looking to feed the ball into their star centre, Maria Vadeeva, while Australia looked to their star backcourt of Kristy Wallace and Tahlia Tupaea.
Wallace and Tupaea combined for Australia's first 8 points of the game, but Russia's fluidity on the offensive end was proving to be difficult to handle, as the Gems trailed 10-8 midway through the first period.
An impressive hook shot from Lauren Scherf tied the game at 10-10, but, despite Russia suffering some turnover woes, they were able to find their stroke from the perimeter, taking an 18-13 lead at the end of the first quarter.
A quick 4-0 Russian run forced an Australian timeout early in the second period. Australia dropped into a zone but it wasn't enough as Vadeeva continued to dominate inside the paint, extending Russia's lead to 28-13 midway through the second period.
Kristy Wallace nailed a three-pointer in an attempt to urge an Australian run, but Russia wouldn't back down, hitting back-to-back three-pointers as their lead ballooned to 39-21 over a bewildered Gems squad.
With the first half nearing its end, Tupaea was able to knock down four straight free throws, cutting Russia's lead to 39-25 heading into the main break.
The Gems were hoping cut Russia's lead to start the second half, but the inside presence of Vadeeva, as well as Raisa Mussina - Russia's front-court duo - was proving to be too much.
It was Madeleine Dennis who led a surge to end the third quarter, scoring five straight points to cut Russia's lead to 59-44 - though the Gems still faced with an uphill battle.
The Gems put together spurts in the fourth quarter, in an attempt to cut down the lead, but their inability to defend the paint proved to be fatal, with Russia dominating that facet of the game.
Russia would come away with a 76-57 win, with star centre Maria Vadeeva posting an impressive 27 points and 16 rebounds.
Kristy Wallace finished with 15 points and 8 rebounds for the Gems, while Tahlia Tupaea added 10 points, 4 rebounds and 3 assists.
The boxscore can be found here.
---
The Gems will play in the bronze medal game against Spain, tipping off on Sunday night (early Monday morning) at 1am (AEST).