Pineau powers Australia to win over Japan in opener | FIBA U17 World Championship for Women
In what was otherwise a poor shooting night for the Australian U17 Women's squad - nicknamed the Sapphires - Victoria's Georgia Pineau provided the spark with 23 points, 12 rebounds and 3 blocks while shooting 83% from the field as Australia defeated Japan 54-46 in the tournament opener.
Georgia Pineau - Credit: Basketball Australia/Kangaroo Photo's
In what was an extremely scrappy game, Pineau provided a solid inside presence while taking advantage of her size on both ends of the floor. Pineau and frontcourt partner Anneli Maley combined for 28 rebounds as Australia out-rebounded Japan 49-36.
The Sapphires' defensive intensity was on show in the tournament opener, with Japan attempting an astonishing 33 3-point attempts - only making 7. Japan found it very difficult to get into the lane and, if they did, had trouble finishing over the likes of Pineau, Maley, Bibby and Kennedy-Hopoate.
Tahlia Tupaea, who is the captain of this squad, had a poor shooting performance yet still managed 10 points and 6 assists. Her leadership on the court was evident on both ends of the floor but she'll need to be more assertive as this squad progresses through the tournament.
Australia's starting backcourt of Tahlia Tupaea and Jasmine Forcadilla struggled from the field, combining to shoot 3-of-22. However their efforts did not go unnoticed, with both of the guards pushing the break very well while also making an impact on the defensive end. Forcadilla was particularly impressive defensively, picking up Kiri Endo, Japan's primary ball-handler, full-court.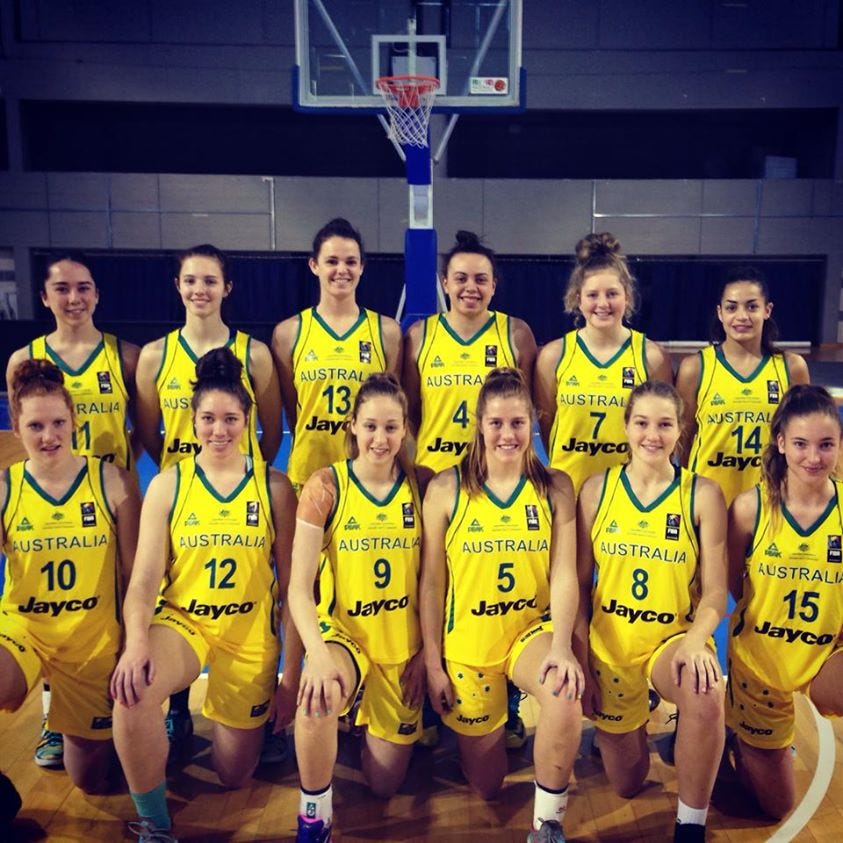 It's early days and there'll need to be adjustments, especially on the offensive end where the ball-movement was lacking for the most-part. But they did show signs of hope with their defensive intensity and when they made a conscious effort to get the ball down low on the offensive end.
The Sapphires will face Slovak Republic, who defeated Mexico in their opening game, tonight at 9:30pm (AEST).