Sapphires defeat Mexico; go 3-0 in Group Phase | FIBA U17 World Championship for Women
The Australian U17 women's team has completed the group phase of the FIBA U17 World Championship for Women with a 64-42 win over Mexico, finishing with an impressive 3-0 record and remain one of the only unbeaten teams in the tournament.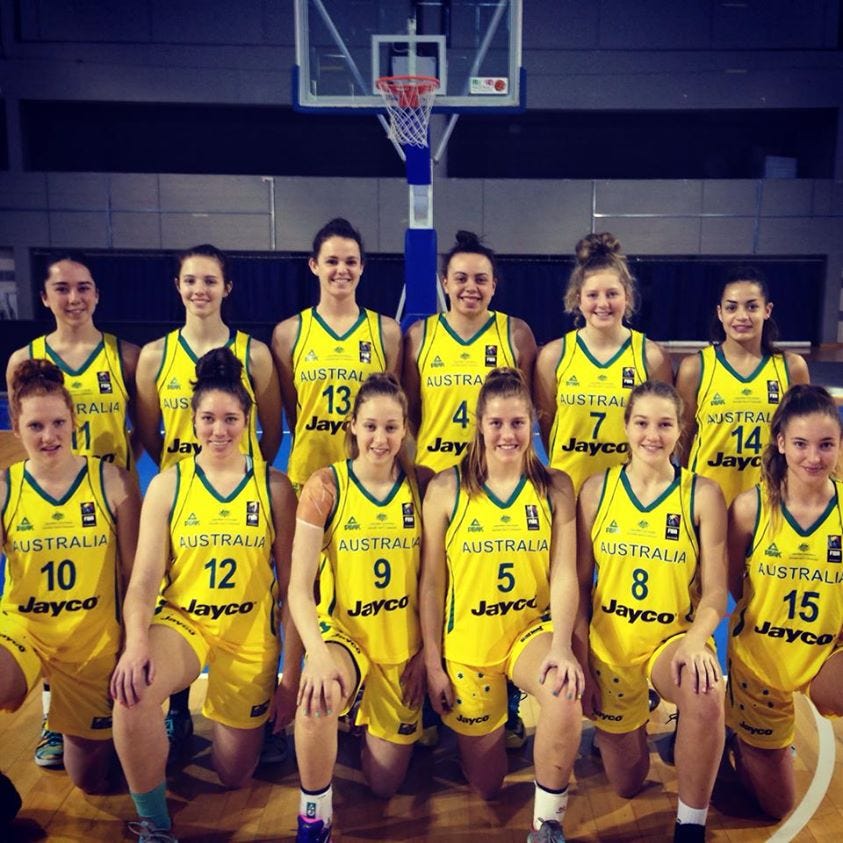 With Mexico heading into the game without a win, they put up an admirable effort - hitting their perimeter jumpers early and playing smothering defence to lead the Aussies 15-12 at the end of the 1st quarter. After trailing for most of the 1st half, the Sapphires went on a run led by Alex Sharp - who was looking much more aggressive on the offensive end - to head into the break with a 27-25 lead.
Sharp lead the way with 7 points and 2 rebounds at the half. Chloe Bibby and Bride Kennedy-Hopoate took advantage of their extended minutes and provided a great lift for the Australian squad - finishing well inside and pulling down some crucial rebounds - Kennedy Hopoate finishing the game as the Sapphire's leading scorer with 10 points, while also pulling down 6 rebounds.
https://twitter.com/KeilMoorePSB/status/483961728007688192
A bright spot for the Sapphires was the rejuvenation of their point guard spot, Tahlia Tupaea played extremely well on the defensive end and was extremely important controlling the pace on offense. Maddison Rocci was the catalyst in the 2nd half, pushing the ball well and making plays - finishing with 8 points, 8 rebounds and 4 steals. Rocci may have just secured a more consistent spot in the Australian rotation moving forward.
Alex Sharp's increased aggressiveness on the offensive end, as well as the emergence of Maddison Rocci, should prove to be extremely important for this Australian squad moving forward. Both have the ability to change the course of a game solely through their intensity which will be a valuable tool as the Sapphires approach the knockout stages of the tournament.
The Sapphires will face Mali on Wednesday at 9:30pm (AEST) - Mali is winless so far this tournament, and a win would make sure Australia qualifies for the quarterfinals. You can watch the game LIVE here.